Display Ads The All You Need To Know Guide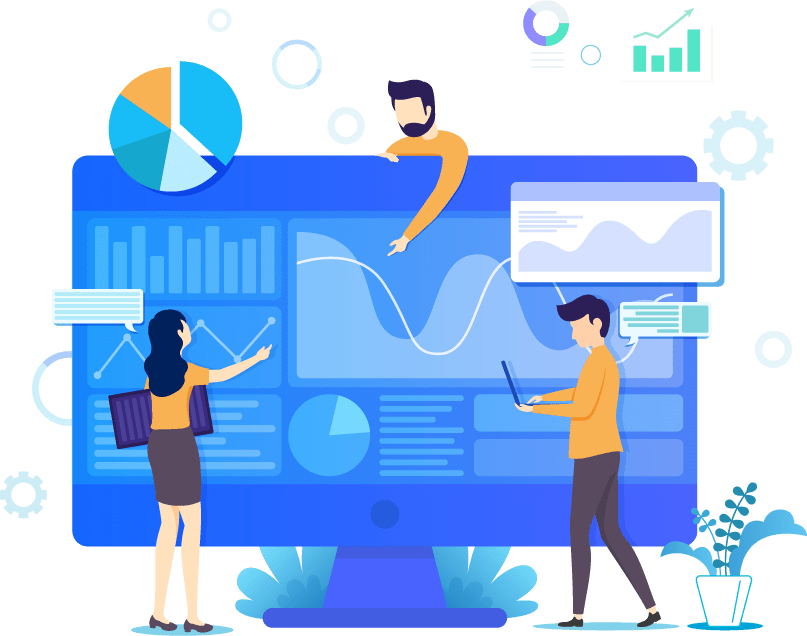 Display Ads The All You Need To Know Guide
Find out everything you ever wanted to know about display ads and more with our unmissable display ads guide.
If you want to know if your business is a good fit for display ads, or if your display ads are working as hard as they could be, simply book in for your 100% free display ads audit.
Display Ads
The term 'display ads' refers to a popular method of digital advertising. Display ads can be shown across websites, social media channels, or other online platforms.
Find Out How To Get Better Results From Your Display Ads
Book your 100% Free Display Ads Review here, we will uncover how to get better results from your Display Ads!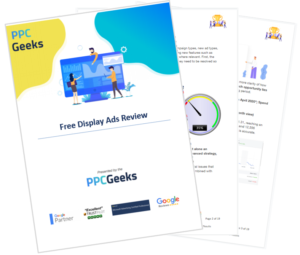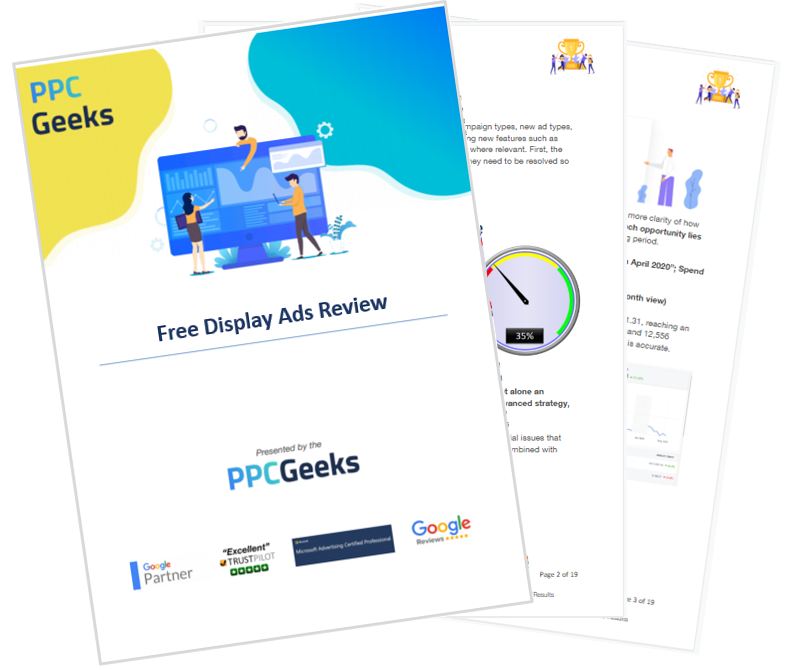 What Are Display Ads?
Typically, display ads incorporate text, videos or images to attract the attention of a target audience. The aim is to encourage potential customers to click-through on ads and take action – this may mean purchasing a product, subscribing to a service, or completing a contact form.
Generally, display advertising operates using a cost-per-click model. This means that every time a user clicks on an ad you set up, you will be charged based on the amount you have chosen for your bidding strategy.
Why Use Display Ads?
The presentation of display ads is one of the key reasons that display advertising can be so effective. Display ads can visually represent your brand, and can be tailored to your target audience with engaging, relevant visuals to capture their attention.
In addition, you'll have the autonomy to choose the appropriate text size, colours, images, or even audio, to appeal to your potential customers. With display ads, you can showcase how well you know your audience and allow your creativity to shine.
Not to mention, display ads allow you to take advantage of remarketing. This means you can position your ads in front of an audience who have already shown interest in your brand, or particular services that you offer. Essentially, you have a higher chance of seeing conversions, as your audience are already familiar with your brand, and have shown an interest in it.
When Did Display Ads Start?
Today, display advertising offers brands a wealth of opportunities to market themselves with precision and creativity. But where did it all begin?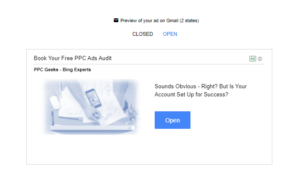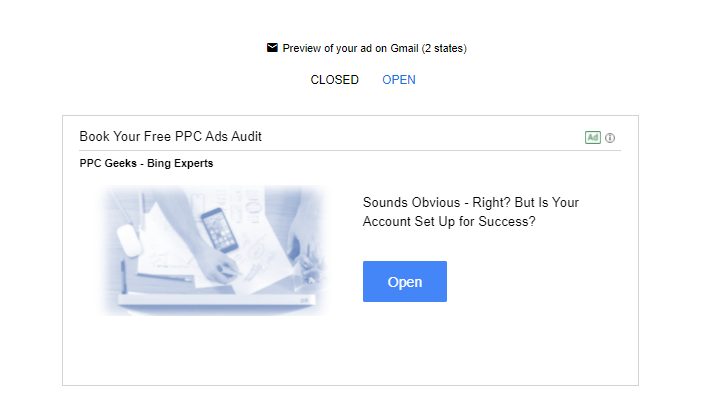 In 1994, one small banner advert changed the internet forever. The online banner was an advert by HotWired, a digital publication searching to generate revenue to pay its writing staff. The ad's click-through rate was 44%, and the rest, as they say, was history.
Following HotWired's success, advertisers started to look at creating more targeted ads, to reach their most relevant audiences. By 1995, display ads had become more targeted, and by 1996, the ability to ROI track was starting to improve.
Display Ads Statistics That You Should Know About
73% of small businesses use social media marketing (Source: Small Business Trends)
The total display advertising spend is expected to hit 177.6 billion globally in 2021 (Source: Zenith Media)
63% of users are likely to click on Google Ads (Source: Clutch)
90% of internet users see Google Ads (Source: Google)
Why You Should Not Advertise On Display Ads
1) Display advertising can have a lower click-through rate
One reason you may choose not to use display advertising is that display ads tend to have a lower click-through rate than search ads. However, while you are deciding whether to use display ads, it is important to consider your target audience and their online behaviour, as you may find that display ads successfully engage your potential customers.
2) Ads can be blocked and users may not see them
A downside to display ads is that some of your target audience may be using an ad blocker tool. This means that your display ads may not be presented to all of your potential customers. Nevertheless, this does not apply to all of your audience, as many users will not be using an ad blocker, and will see your adverts.
Why You Should Advertise On Display Ads
Now that you have taken time to consider the cons of display advertising, it's time to discover the advantages of using display ads, and decide whether the pros outweigh the cons for your business.
1) You Can Personalise Your Display Ads
As we covered previously, display advertising presents you with the opportunity to personalise your display ads, and present them in a way that will connect with your audience. With display ads, you can choose from a variety of formats, and ensure that your ads incorporate the visuals, text or alternative features to engage your customers with ease.
2) Display advertising provides significant reach
With display advertising, the digital world is your oyster. Google Display Network will allow you to advertise across millions of websites, ensuring that you are reaching a wide range of potential customers.
3) You Can Track Your Display Ads
As display advertising has progressed, brands can now track everything from clicks and impressions, to overall conversions. This allows businesses to see which ads are performing the best, and make appropriate amendments to their display advertising strategy.
4) Display Ads Allow Retargeting
Display advertising means you can opt to retarget your ads. Retargeting means you can reach users who may have already purchased from you, added a product to their basket, or viewed your website. Essentially, this indicates that these users already have an interest in your brand, so you are more likely to see them become conversions.
Targeting Options on Display Ads
There are an array of options for targeting your display ads to the most suitable audiences. This includes targeting for certain types of people, or specific contexts.
For example, you may opt to target your ads to a particular category of users, such as people who have already visited your website, or the most suitable demographic, such as young women.
You may also decide to target your display ads to certain topics or moments. For example, in the context of 'sports-related content', or on a particular website.
Types of Display Ads
1) Traditional Display Ads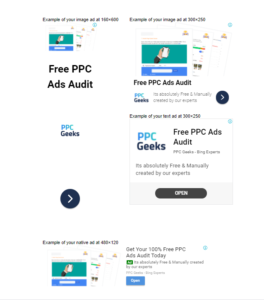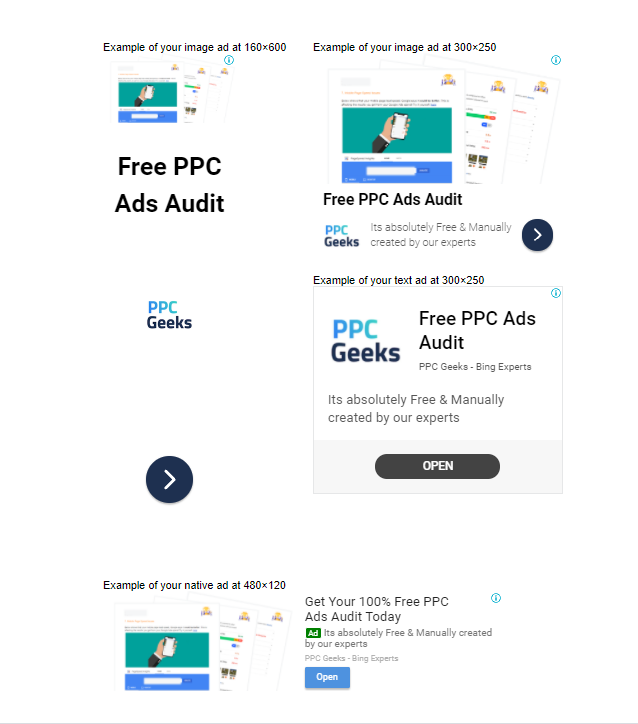 Traditional display advertising presents users with an advert that is typically image based, incorporates some text and is placed on websites to engage a target audience. The format, sizing and shape of the display ads will differ depending on what the advertiser chooses and where they are advertising.
2) Retargeted Display Ads
By now, you'll know that retargeted display ads are used to remind potential customers about your brand, product or services, after they have already shown some interest. Retargeted display ads encourage these users to click-through, take action, and convert.
3) Native Display Ads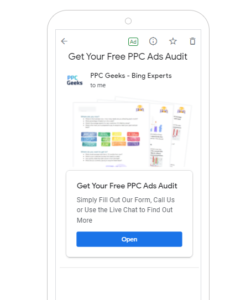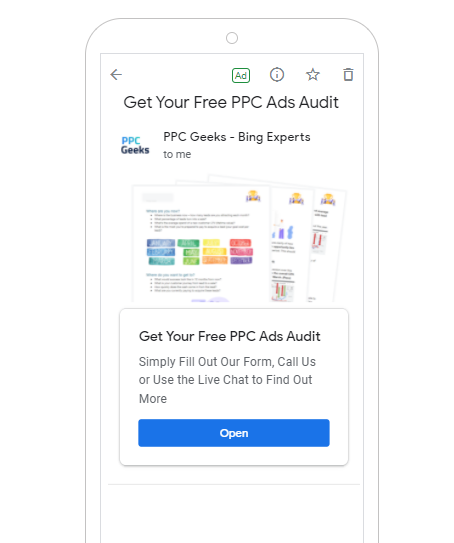 Unlike other formats of display advertising, native display ads are purposely presented in the same format or style as the rest of a website's content. Notably, native display ads can be incorporated so seamlessly into a website's content, that users may not notice they are adverts upon a first glance.
4) Responsive Display Ads
Responsive display ads are presented in a way that the platform chooses. The ad platform's algorithm will determine where the advert is placed, its size and the style of the ad, based on a platform's best-performing display ads over time.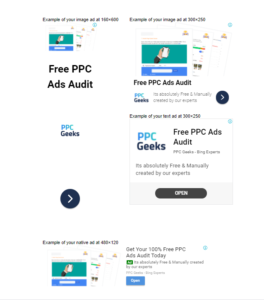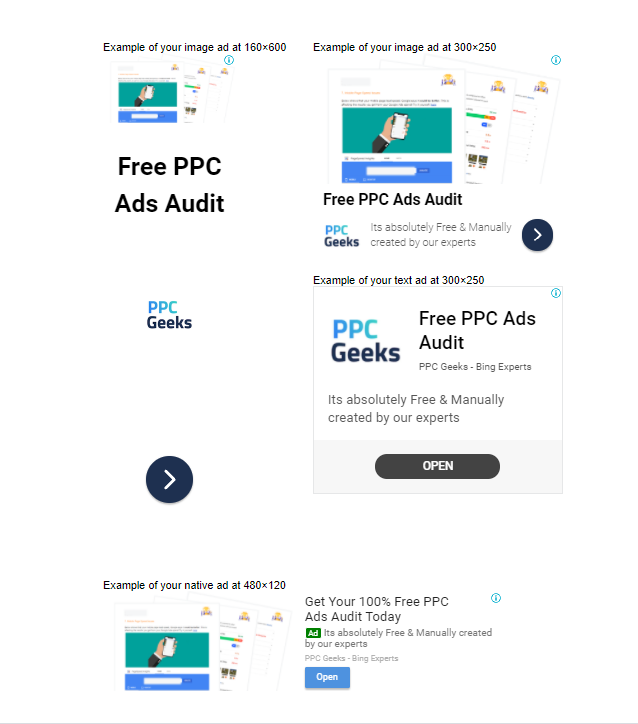 5) Social Display Ads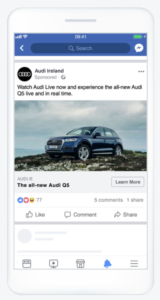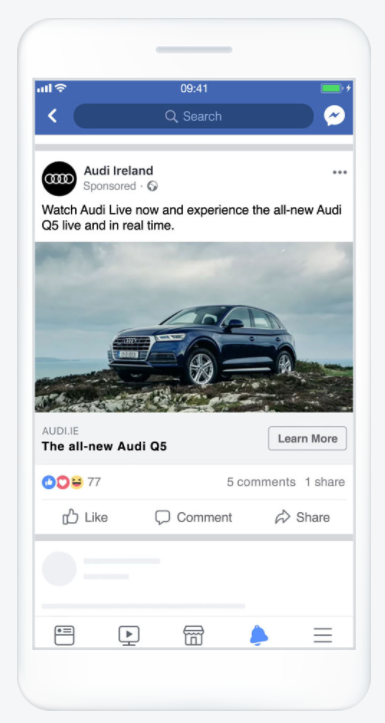 Display advertising is now seen across a variety of social media platforms, allowing brands to reach their audiences while they scroll through apps such as Facebook and Instagram. Social ads incorporate a combination of text and images, along with a clear call to action to encourage conversions. Although social ads follow the social media platform's format, advertisers have the autonomy to choose high-quality visuals and engaging text to enhance their presentation.
Best Practice for Display Ads
1) Create a Variety of Ads
Although it can be time consuming to create multiple variations of the same advert, it is well worth taking advantage of Google's array of ad formats. This way, you can see which works best for your business, and which connects with your customers. Google has found that some of the best-performing ad sizes include a large rectangle (336 x 280), a large mobile (320 x 100) and inline rectangle (300 x 250).
2) Include a Recognisable Logo
While using display ads, it is essential to build your brand's visibility, and allow your target audience to become familiar with your brand and its services. One way to do this is by incorporating a clear brand logo that your audience will remember. By doing so, you will have a stronger chance of engaging users, and can build the trust between your brand and your customers.
3) State Your Selling Point
With so many display ads already out there, it is essential that your display ads stand out from the crowd. This means deciding your value proposition and incorporating it into your display ads in a way that will capture users' attention. An example of this is using bold text to emphasise that you offer free shipping.
Get Better Results From Your Display Ads
Book your 100% Free Display Ads Review here, we will uncover how to get better results from your Display Ads!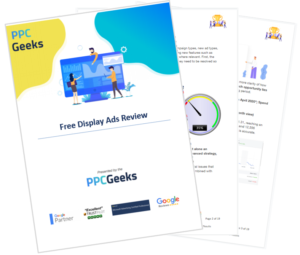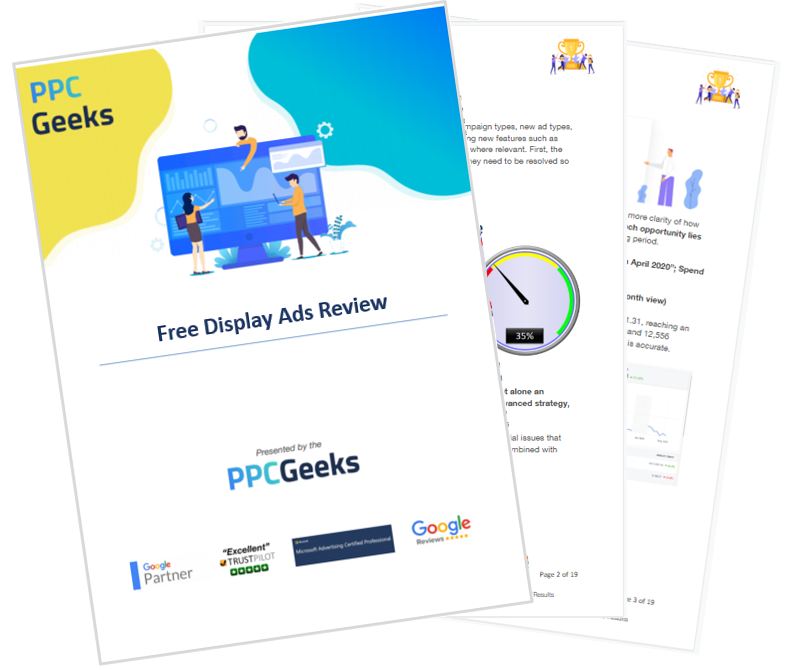 Book Your 100% Free PPC Audit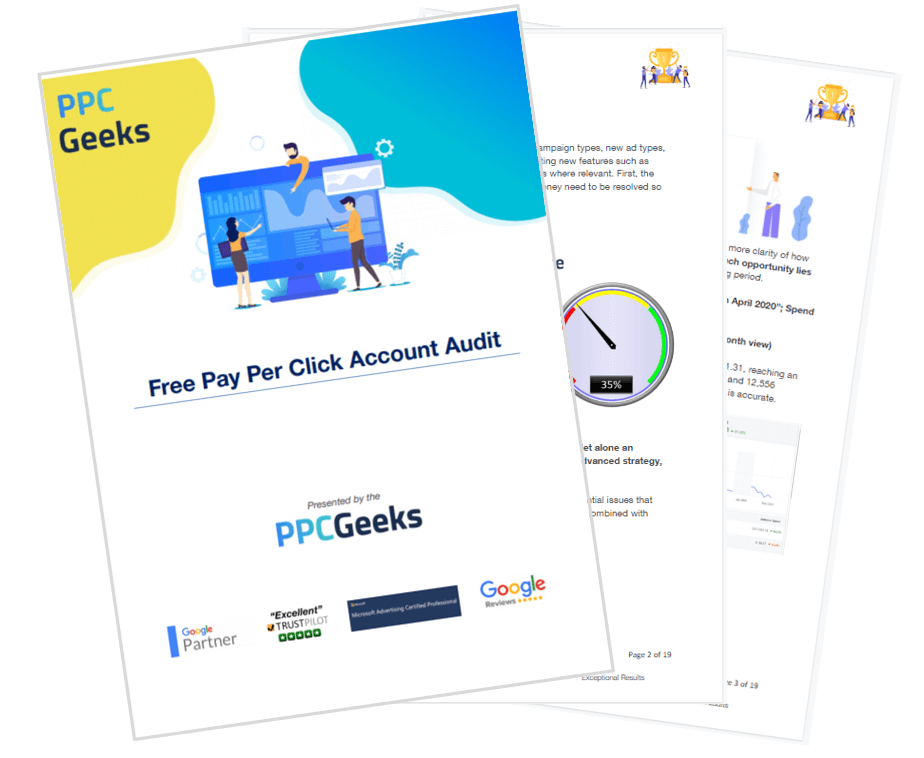 SIGN UP TO OUR NEWSLETTER