Doubled Daily Budgets: How the Google Ads Update Has Played Out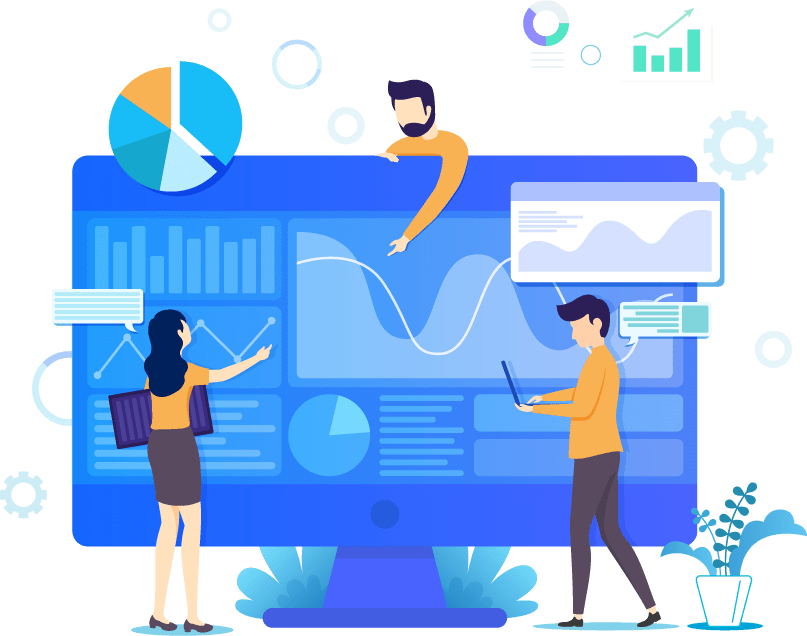 Doubled Daily Budgets: How the Google Ads Update Has Played Out
Daily budget update: Back in October Google made a change in Google Ads.
Perhaps to the most sensitive area of all.
Budgets.
So what happened, why does it matter and how are people feeling about it now?
Let's find out.
How does the daily budget update work?
Your daily budget is the amount you're happy to spend on a daily basis per campaign.
It's common knowledge that your daily budget can be exceeded by 20% on a day to day basis – but you will never be charged over the average monthly cost.
So, if you set a £10 daily budget, some days it might spend £8, others £12.
But by the end of the month, you'll never be charged more than 10x the number of days in the month.
So, in this example, January £310, February £280, April £300.
Which is fine, right?
Why does the budget need to change?
It's pretty simple, really.
Some days will be more popular than others.
For B2B companies, traffic is likely to be lower on weekends.
And the opposite is often true for B2C businesses.
Again, this all sounds logical, right?
Daily budget update: So what changed?
Google announced that the daily budget could not only be exceeded, but could spend up to double what they'd been set to spend.
On the whole, there seemed to be those who weren't too bothered and those who were not convinced (to say the least)!
It's all well and good to be nervous, but did the nerves (and in some cases down-right anger) prove to be well judged?
How have the budget changes played out?
Earlier this year, Ginny Marvin collected feedback from a number of Google Ads account managers to find the ups and downs of the changes.
Some reported no issues.
Daily budget update, some even said they were happy with the changes, as they'd seen good returns on the days where Google stretch the budget to its fullest.
After all, that's what it's for.
However, not everyone was so happy.
On the whole, there seemed to be two main issues.
Newly launched campaigns
Ginny Marvin found people reporting that some newly launched campaigns seemed to behave strangely.
Google Ads was maxing out the budget (plus the 100% extra) every day for the first few days.
A worrying sign indeed!
Daily Budget Update: Relying too heavily on automation
The second is a more general point.
Yes, this could work and could be fine but like anything, you can't rely too heavily on automation.
Don't click the button, wonder off for a month and then take a look.
You need to be monitoring and adjusting budgets yourself.
You have the data, you know when your conversion rate is highest, you know when your average purchase value is highest.
Would you rather take control or would you press a button and cross your fingers?
Exactly.
What shall I do?
If you didn't know about this change, then you need to work on keeping your finger on the pulse.
Changes like this can seriously derail your campaigns if you're not paying attention.
If you did notice and are wondering what to do now, here's a couple of things you might want to think about:
Analyse your top performers – times, days, devices
Work on your own changes or scripts to help you edit your budget, rather than relying solely on Google Ads to figure it out for you
Check on your campaigns since the change, is there anything you could be doing differently?
As PPC Geeks, we always keep up to date with the latest Google Ads news. To find out more about how we can help you get more from your Google Ads budget, get in touch today.
Book Your 100% Free PPC Audit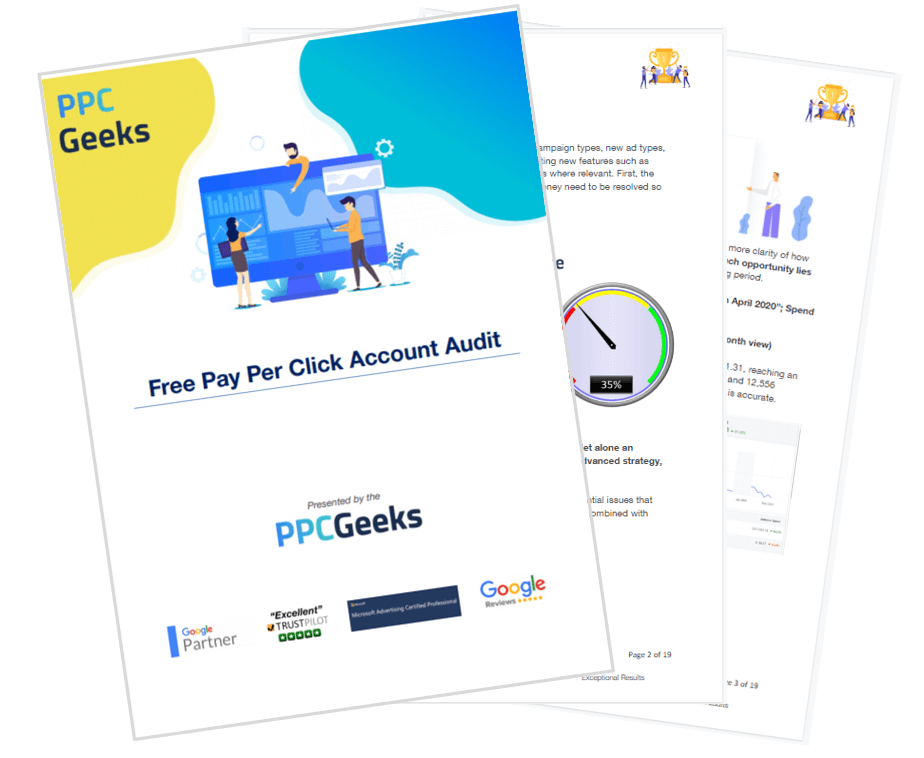 SIGN UP TO OUR NEWSLETTER