Best PPC Agency in Manchester PPC Geeks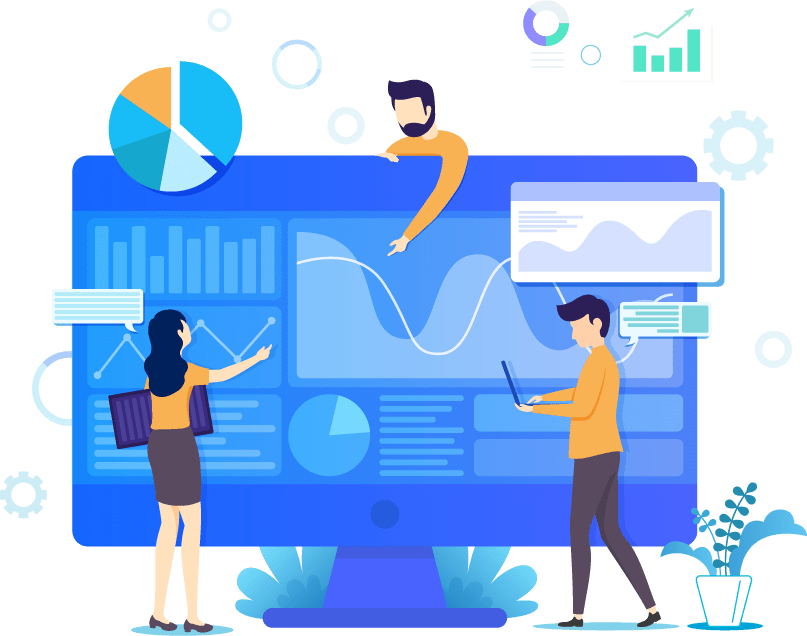 Best PPC Agency in Manchester PPC Geeks
Are you looking for the best PPC agency in Manchester? If so, then look no further than PPC Geeks, the number 1 rated, best PPC agency that covers Manchester, England.
We pride ourselves on the fact we are Google Ads experts and offer a second to none service. We are over the moon that all of our dedication has finally paid off, and now our hard work has been recognised by renowned review site, Clutch. Particularly impressed by our dedication to our work, our responsibility to our clients and our constant desire to improve, the team and I are extremely honoured to be ranked first out of fifteen of the best PPC agencies in Manchester.
Here are a number of reasons why PPC Geeks is the best Pay Per Click agency covering Manchester.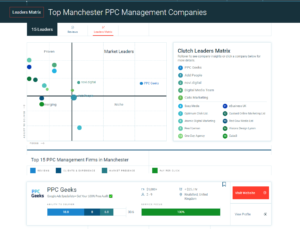 Best PPC Agency in Manchester – The Stats Don't Lie
To be named the best PPC agency in Manchester is no mean feat. It takes hard work, passion and dedication. That said, the stats don't lie!
Average Review – 18.8
Client Experience – 8
Market Presence – 6.8
Service Focus – 100%
With an industry-high score of 33.6, our work has been recognised not only by Clutch and their sister website, The Manifest, but also by our peers and clients, making us the top-rated Pay Per Click agency in Manchester.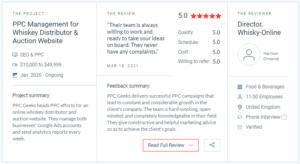 Be it our dedication to our clients' or our expert understanding of pay-per-click, the team and I at PPC Geeks have worked extremely hard to establish ourselves as the leading PPC agency in Manchester. Steadfast in upholding our values and commitment to our clients, it's nice to see our hard work rewarded by such a glowing review.
The Number One PPC Agency in Manchester – The Team Behind the Success
We are classed as a Google Ads agency and as such all of the team here at PPC Geeks leverage the expertise of our amazing Pay Per Click team to help set us apart from and gain a competitive advantage over our competitors – and this review is in recognition of our teams' commitment to our clients and performing at an unprecedentedly high level.
Powered by comprehensive data, testing, research – culminating in passing rigorous Google Ads exams – and creativity, PPC Geeks' team of content specialists, forward-thinking PPC professionals and expert account managers deliver incredible campaigns across multiple channels to help our clients maximise not only their marketing budgets, but also their businesses.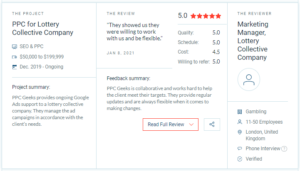 As now the most authoritative, best PPC team in Manchester, we're proud to serve our clients with everything from tailored campaigns to optimised landing pages and more because, at PPC Geeks, we don't stop simply because we've reached the summit; we want to stay there and consolidate our position, and we do that by constantly looking at opportunities in which to improve, after all, we are PPC experts.
But don't just take our word for it…
Best Pay Per Click Agency in Manchester – What Our Clients Say
An agency is nothing without their clients. So, here's just a selection of what some of them had to say on Clutch about us and why they have voted us as one of the UK's best PPC agencies:
PPC for Wine E-Commerce Store – "The team at PPC Geeks was always professional, helpful, and happy to share tips and advice."
Google Ads PPC Management for Door Manufacturer – "We have a regular and plentiful supply of leads."
PPC for Liquid Storage Manufacturer – "They set expectations and exceeded them."
Be it building and optimising their Google Ads account, like we did for the wine e-commerce store, managing landing pages, site backends and campaigns for the liquid storage manufacturer, or creating campaigns that earned the door manufacturer a greater ROI, here at PPC Geeks, we have numerous reviews that support our new ranking. We are Google Ads specialists and as such will help skyrocket your brand to the next level.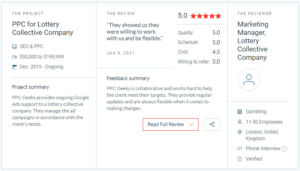 Do you want to join the hundreds of happy clients, past and present, and be a part of not only a multi-award winning agency, but also the best PPC agency in Manchester? But don't forget we also cover all of the UK and are rated as the very best PPC agency London.
We hope this has given you a clearer understanding of what it takes to be a leading PPC Agency UK, but also of the hard work and dedication that goes into everything we do. And so, as a token of our gratitude, how does a free Google Ads Audit sound? Get in touch with a member of our team today to find out more about claiming your 100% free PPC audit.
Book Your 100% Free PPC Audit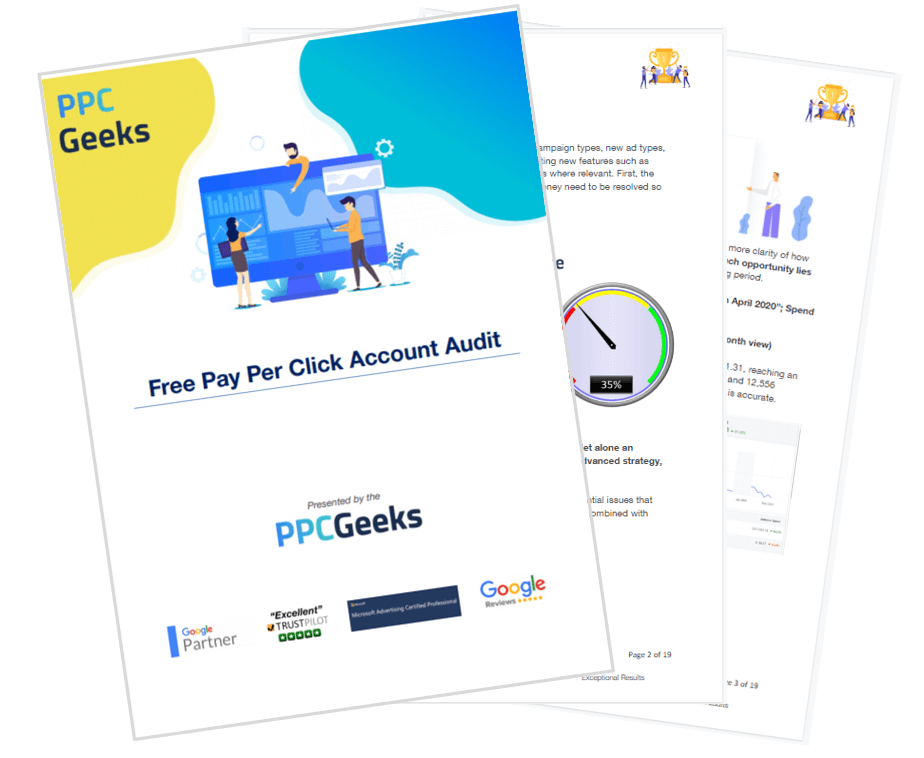 SIGN UP TO OUR NEWSLETTER