Facebook's Advantage+ Shopping Campaigns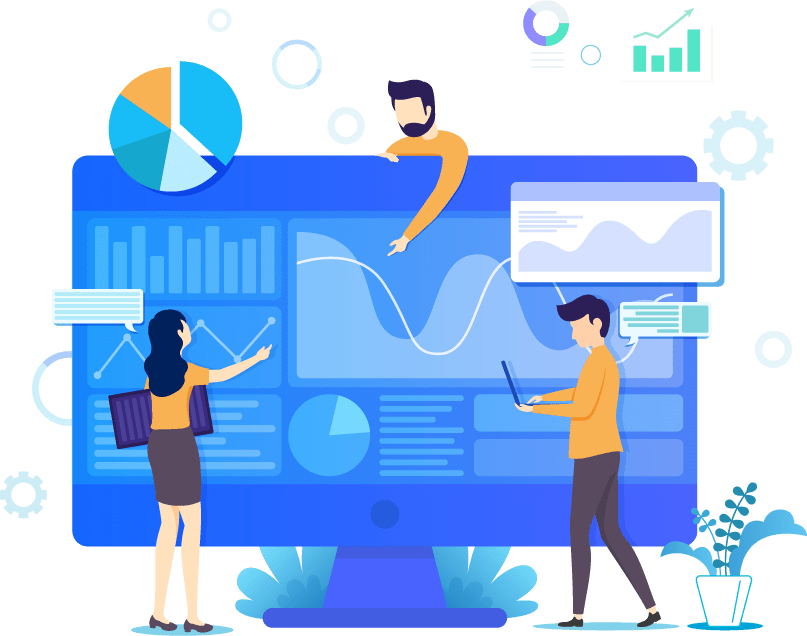 Facebook's Advantage+ Shopping Campaigns
Are Facebook's Advantage+ Shopping Campaigns worth the hype? If you're running eCommerce ads on Facebook, then you've probably heard of these new shopping campaigns.
They have given only select eCommerce retailers and PPC experts permission to run Facebook Advantage+ shopping campaigns. This perceived exclusivity has led to this new technology being one of the most talked about tools in 2023 so far.
This transformative marketing technology integrates proven best practices with machine learning to improve ad delivery. It enables companies to reach more people likely to buy their products, driving more sales with less set-up time and almost guaranteeing a positive ROI.
So, I thought I'd inspect whether these new Facebook shopping campaigns are worth the hype?
What Are Facebook's Advantage+ Shopping Campaigns?
Advantage+ shopping campaigns use automation to streamline and enhance ad delivery. This makes it much easier for eCommerce businesses to reach more people who are more likely to buy their products.
The new machine learning tool quickly learns which assets resonate best with users based on how they interact with your brand along the shopping journey. There is no doubting how useful this information could prove to be for Google Shopping agencies and other PPC agencies.
The tool generates many variations of a single campaign, assessing how they resonate with audiences. When they have harvested the key data, Facebook Advantage+ floods the market with the additions that perform best.
Because of these new Facebook shopping campaigns, a lot of eCommerce brands have achieved outstanding results.
Should the eCommerce Sector be Concerned About Facebook's Advantage+ Shopping Campaigns?
While Facebook Advantage+ shopping campaigns are new and exciting, there are some concerns that the eCommerce industry should know.
Facebook's new shopping campaigns are only available to a select number of eCommerce businesses at the moment, and while over 90% of users have reportedly implemented the new tool, it's unclear whether it's likely to be made more widely available
The system requires KPI history on creatives and targeting, so you can't run a new campaign on a brand-new ad account. it needs to be tested before being deployed to ensure that it's enhanced for success
You are giving complete control to the Facebook Advantage+ platform. While AI and machine learning have transformed the marketing sector, it's important to approach these new tools with a dose of skepticism before handing over complete control of your advertising output
That said, if your eCommerce brand has a proven online sales process and a bank of quality content, Facebook's Advantage+ is certainly worth inspecting.
Why Should You Invest in Facebook's Advantage+ Shopping Campaigns?
Over 80% of eCommerce businesses and accompanying Google Ad specialists who have reported using Facebook's new shopping campaigns have said the ROAS has been very good.
With Advantage+ shopping campaigns, Facebook does the hard and time consuming work of targeting people for you, helping you to reach the right people more often than not.
PPC Geeks – An Award-Winning Facebook Ads Agency
We pride ourselves on what we achieve for our clients daily, be that significant results or adopting new ways of working to stay ahead of your competition, such as Facebook's Advantage+. Contact PPC Geeks to see how we can help improve your shopping campaigns through the use of Facebook Advantage+.
We always have your best interests in mind. If you require any help or want to improve your PPC or Google Ads, then invest in one of our 100% FREE eCommerce Ads audits.
Book Your 100% Free PPC Audit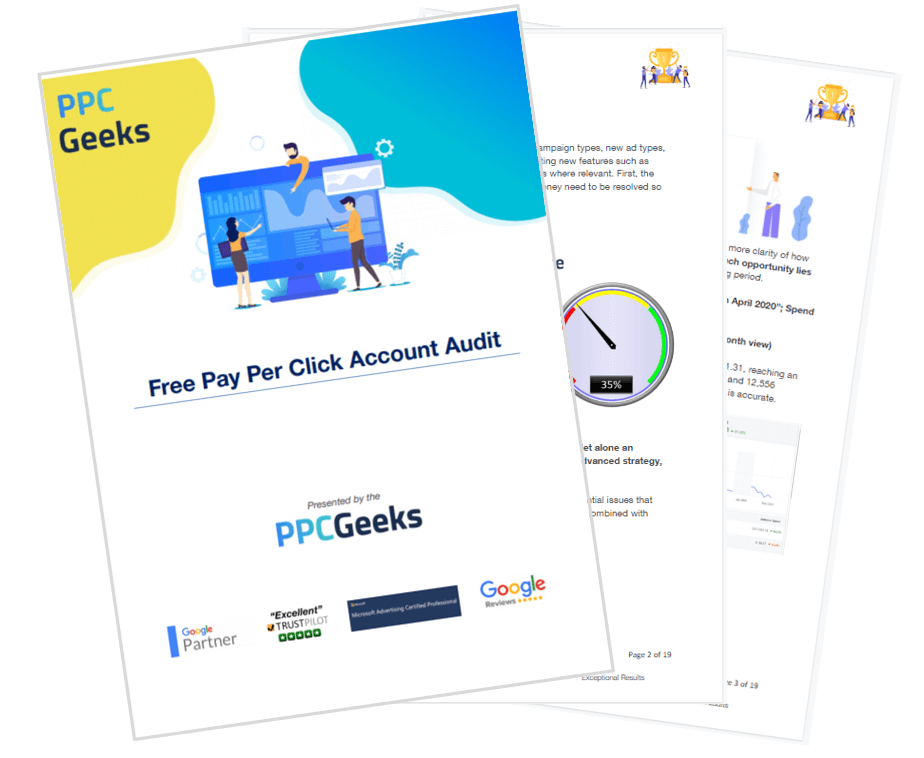 SIGN UP TO OUR NEWSLETTER