Google Ads Conversion Lag Explained – What You Need to Know and Why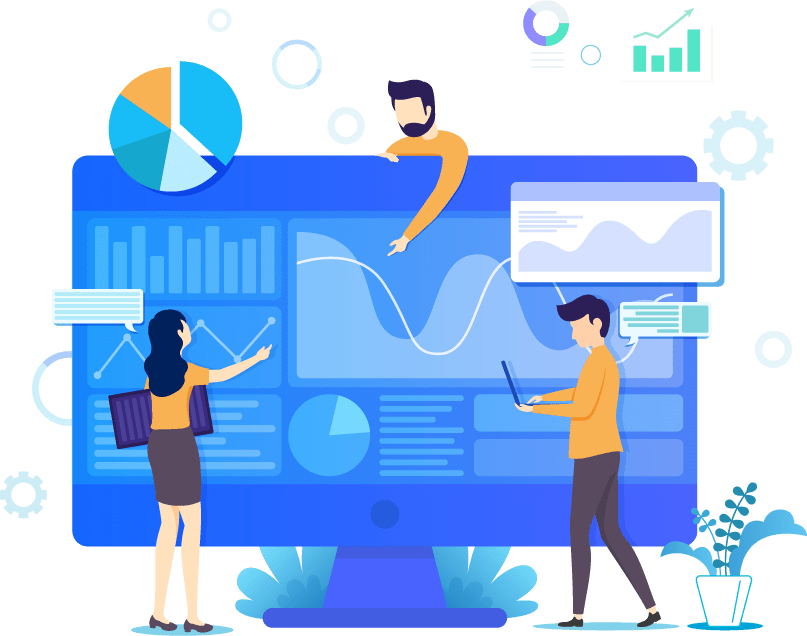 Google Ads Conversion Lag Explained – What You Need to Know and Why
Google Ads Conversion Lag Explained – Learn What You Need to Know and Why it is Really Important
Google ads conversion lag is a feature that notes conversion delay details on key metrics, be it cost-per-acquisition or return-on-ad-spend, for example. These delayed conversion lags take place mostly on your ads and website respectively, with the impact only becoming visible later on.
So, why should you take an interest in the Google ads conversion data lag? Here's what you need to know and why.
What is Google Ads Conversion Data Lag
Google ads conversion data lag refers to the delay that takes place when people click an ad and thus, execute a specific conversion action such as 'download,' 'purchase,' or 'add-to-basket.' Indeed, because Google Ads tracks conversions by query date, the most up to date G-Ads conversion lag numbers may not be instantly visible.
What's more, this can sometimes distort cost-per-acquisition numbers, making them look inflated, while ROAS numbers can look significantly lower. What Google ads data lag reporting can do, however, is help you to understand the behaviour of your campaign in more detail.
Be it search, app or engagement campaigns, delayed conversions can have an impact on not only your campaign's performance, but also how you report on it.
Why Does Google Ads Conversion Data Lag Happen?
If a customer simply saw an ad, clicked on it and made their purchase immediately, then everything would be so much simpler. Unfortunately, consumer behaviour is often more complex and eclectic.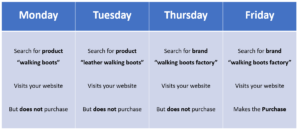 As per the vast majority of online purchases, credit for conversions inherently shift and move around. The time it takes for a standard customer to convert varies depending on the industry. As such, products that command a larger price tend to have a longer conversion delay.
How to Analyse Your G-Ads Conversion Lag
Through analysing the G-Ads conversion lag properly by using Google's reporting software, you can determine the number of days it takes for customers to convert and make a purchase.
The conversion data delay report provides a comprehensive overview of the time it takes for a customer to convert; it also shows the number of conversions and total revenue. Furthermore, the report is sorted by 'Days to Conversion' and, unfortunately, you can't change this order.

Nevertheless, it's always important to understand where your conversions materialise and how long it takes a customer to convert. In the long run, the lag report is guaranteed to help optimise your campaign and enable you to understand your audience in more intrinsic detail.
PPC Geeks Can Help You Maximise Your Google Ads
We hope this brief insight into how conversion lag works and why it's important to understand it has helped you further your knowledge in terms of advertising on Google.
At PPC Geeks, we're constantly looking at ways in which to get the most out of your Google ads campaigns, regardless of conversion lag. Be it by keeping abreast of the latest goings on within the PPC world, honing our expertise to ensure we deliver a quality product, or driving sales so as to deliver a good ROI.
Get a free Google ads audit today, and for more information contact one of our helpful team today – we can't wait to speak to you!
Book Your 100% Free PPC Audit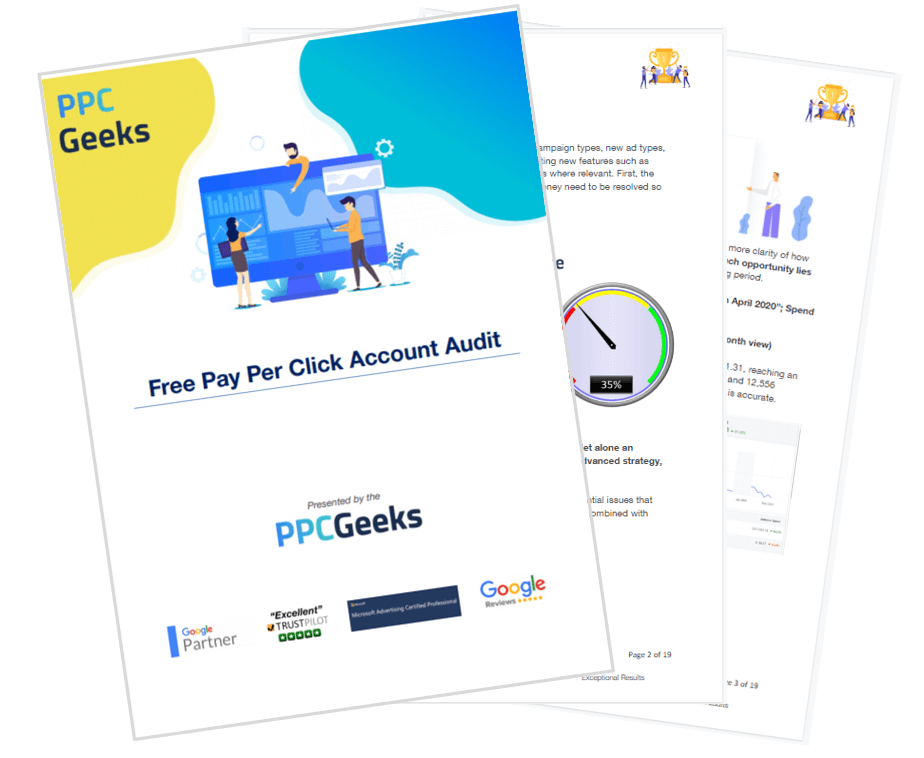 SIGN UP TO OUR NEWSLETTER