5 Reasons Why You're Calculating Your Google Ads ROI Wrong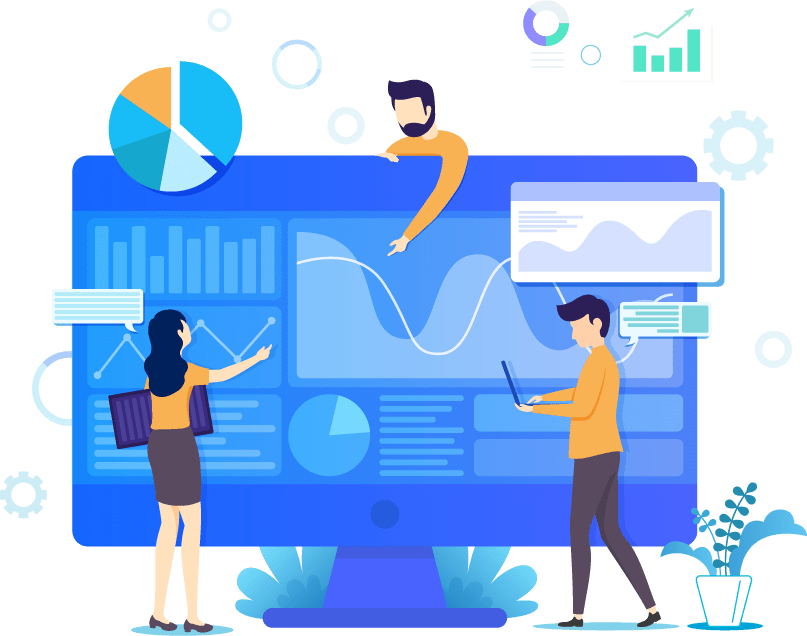 5 Reasons Why You're Calculating Your Google Ads ROI Wrong
5 Reasons Why You're Calculating Your Google Ads (Previously AdWords) ROI Wrong
Google Ads is capable of delivering a good ROI faster and more effectively than pretty much any other marketing platform.
But unless you calculate your Google Ads ROI properly your campaigns may be under-performing without you even realising it!
In this post we'll list the 5 most common reasons why businesses calculate their Google Ads ROI wrong before giving you some tips on how to do it right.
Why is it important to properly calculate Google Ads ROI?
Well, you want to know how effective your marketing is, don't you?
But more to the point – the better you understand your ROI, the better you can optimise your campaigns to target your highest value customers.
Here's how you might be calculating your Google Ads ROI wrong.
You've not properly defined what counts as a conversion
If you're running an e-commerce business a conversion is a sale. Simple!
But if the aim of your website is to collect leads, properly calculating your Google Ads ROI can be a bit more of a challenge.
First off, over 50% of accounts haven't even turned conversion tracking on! ?
Say you run an interior decoration business and the aim of your campaign is to get more people to fill in an enquiry form. Once you get this enquiry form, you'll be able to properly assess your potential customer's needs and you can get in touch to offer a quote.
If this quote is what they were looking for you've got yourself a customer, but this is by no means a given.
So, you've got to ask yourself – if you're not getting guaranteed income for every enquiry form submission, then exactly how much is each enquiry form submission worth to you?
If you don't have an answer to this question then how can you possibly know whether you're getting a good ROI from your Google Ads?
You've not set up proper conversion tracking
Google Ads make it easy to set up conversion tracking, but because it's easy to do right, it's also easy to do wrong. Even the smallest of issues can result in inaccurate counts or no tracking at all.
You might have placed your tracking codes on the wrong pages, or on the wrong part of the pages. Or maybe you haven't added any codes at all. ?
Then there's the issues of tracking code implementation. If the code on your page doesn't match up to the code on Google Ads, then Google won't be able to properly track conversions.
Try out guide for how to set up Google Ads conversion tracking to make sure you get it right.
Worried you've done it wrong? Why not try this really useful guide to troubleshooting Google Ads tracking problems.
You're focusing on the wrong metrics
We know how much people struggle with choosing the right PPC metrics for them.
Even if you've taken the time to define what counts as a conversion for your business, and even if your conversion tracking is spot on, you may still be calculating your ROI wrong.
Far too many businesses don't look beyond the conversion rate or the cost per conversion metrics.?
These metrics might well be enough if you're using PPC to collect leads. As we said above, it's important to calculate just how much each conversion is worth to you – and don't forget about the lifetime value of a customer. If your Google Ads campaign is bringing in loads of leads, then a high conversion rate and a low cost per conversion probably does indicate that you're getting a good ROI, but it's always best to get the figures.
This will give you the best idea of which campaigns are making the most and bringing in repeat customers.
If you're running an e-commerce site, its easier to oversimplify. You've got to remember that these metrics won't tell the whole story.
Say you're selling one product for £10 and another for £100. And let's say it costs about the same to package and ship each of them. Clearly, conversions for the £100 product are worth more to you than conversions for the £10 product.
And yet, a simple glance at your conversion rate or your cost per conversion won't tell you how many of your customers are buying your high value products, and how many are buying your low value products. As such, you won't have a complete understanding of your ROI.
Again, you also need to consider repeat customers. What if the customer who bought your £10 product went on to continue to do so on a weekly basis. It would only take a few months for their revenue to overtake that of the one-off £100 purchase.
You're misinterpreting the data
If you link your Google Ads with your Google Analytics, and if you've set up conversion tracking, Google can display a default figure for ROI.
This is useful, but limited. It cannot necessarily be taken at face value as it combines revenue from your transactions and your goals.
So, if you're running an e-commerce site, and if you've set add-to-cart as a monetised goal, then a single conversion might be counted twice.
Making decisions based on misleading data like this could cost you dearly in the long run.
One of the most sensible things you could do is learn how to interpret the data. It's not easy and it will take time, but understanding the data you've got and learning what it means is essential for long term success. You might want to try some of these free Google Ads training courses.
You're not looking beyond the data
How does Google calculate ROI? Like this:
(Revenue – Cost of Goods Sold) / Cost of good sold
A more detailed explanation of how Google calculates ROI can be found here.
Make sure you understand where the data is coming from and how it's calculated.
This default ROI in Google Analytics is all well and good. The problem is that Google has no idea what profit margins you're operating under, so it has to assume that all of the revenue generated by your customers counts as 100% profit. ?
And as much as we'd all love that to be true, it's very unlikely.
How to correctly calculate your Google Ads ROI
The problem with that formula above is the definition of "cost".
It's true that, with PPC, you only pay when people click on your ads, but there are many costs beyond this.
If you're selling products on an e-commerce site, as well as the cost of manufacturing, you need to take into things like shipping and packaging. Then there's the credit card processing costs, the cost of returned goods and the costs that come from offering customer service online.
If you're not selling any physical products and the aim of your PPC campaign is to generate leads, you've still certain costs to consider. It costs money to keep your website running, for instance. And anyone who follows up on these leads is going to need a salary.
So, whether you're running a PPC campaign to get more sales or to get more leads, before you can accurately calculate your ROI you first need to factor in all of your costs!
In doing this, you might be a little closer to answering that question we suggested all the way back in point one above:
All things considered, just how much is one conversion worth to you?
You can only truly calculate your Google Ads ROI once you can answer that question with a number.
And it doesn't count if you guess.?
Never mind cost per click – what about profit per click?
Google Ads will readily tell you how much you're paying for each person who clicks on your ads. If those links lead to conversions, then it's money well spent, right?
What Google Ads won't tell you is how much profit you're making per click.
This can be quite hard to work out, at first. Essentially, you need to gather all the data you have for impressions, clicks, total cost (as outlined above) and total sales value.
Calculate your profit by:
subtracting the TOTAL cost from the TOTAL sales value
Calculate your profit per click by:
dividing this profit by the number of clicks
At the same time, you can calculate your profit per impression by:
dividing the profit by the number of impressions
And there you have it: The true ROI for your Google Ads campaign. Plus, all the information you need to effectively optimise your campaigns.
What's the best method for calculating your Google Ads ROI?
It depends!
It depends on what you're trying to achieve, on what sort of site you're running and on what sort of goals you're tracking.
Need a hand deciding? Or are you feeling generally flummoxed and overwhelmed by Google Ads?
We're here to help. Not only can we show you how to effectively calculate your Google Ads ROI, we can show you how to optimise your ads to maximise your ROI.
Book Your 100% Free PPC Audit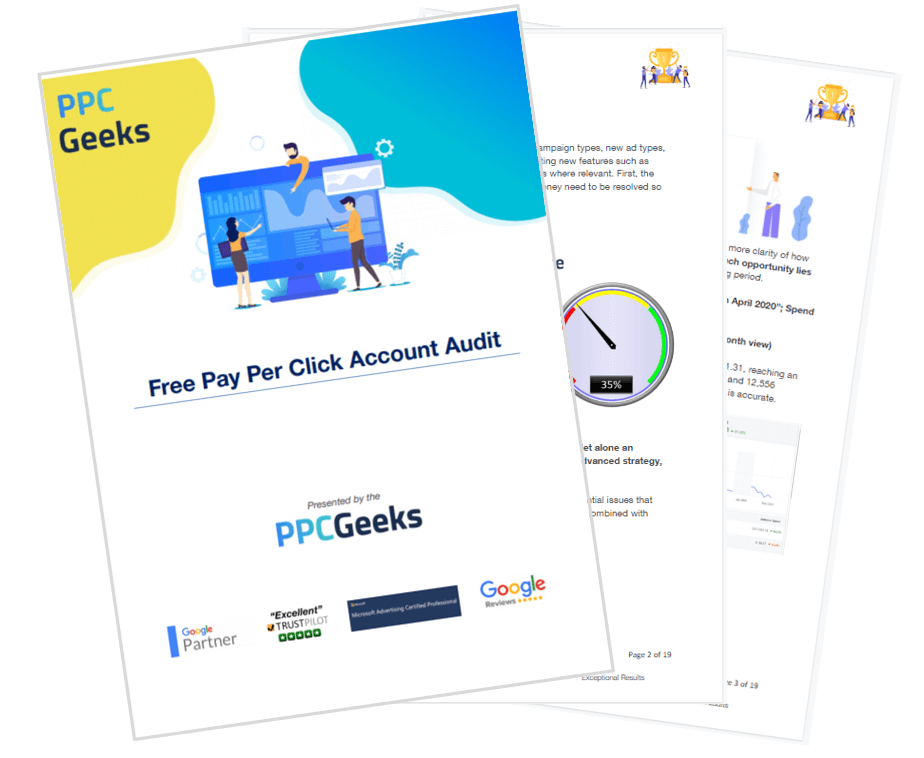 SIGN UP TO OUR NEWSLETTER