Google Marketing Live 2023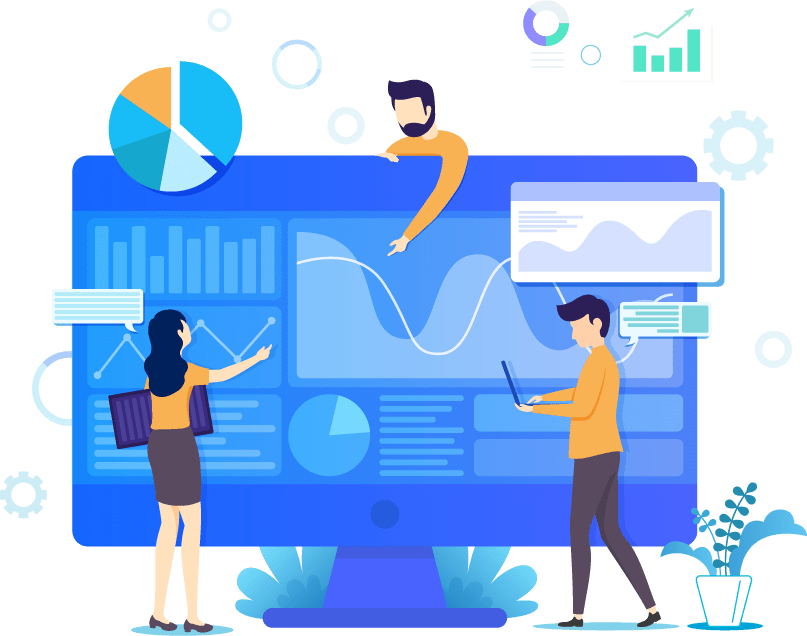 Google Marketing Live 2023
Launched in 2013, Google Marketing Live signalled a seismic change in the advertising industry as the world moved to mobile. Fast forward a decade and AI is similarly transforming the industry.
AI has always been integral to Google Ads. For many years, it has been working away in the background, supporting Google Ad specialists in maximising their time and clients' ROI. AI has been fundamental to many of the products Google has built over the last ten years, driving growth for businesses of all shapes and sizes, from features like Smart Bidding to its latest AI-powered initiative: Performance Max.
So, what were the biggest takeaways from Google Marketing Live 2023? Let me share with you some of the most exciting features revealed at Google's legendary showcase.
Google Marketing Live 2023: Reduce Complexity with Google Chat
Google has made a conscious effort to listen to businesses about how it can sometimes feel overwhelming to get a new campaign up and running. At Google Marketing Live 2023, Google announced that it's introducing a new, natural-language conversational experience within Google Ads, designed to jumpstart campaign creation and simplify Search ads by combining your expertise with Google AI.
Now, users can easily add a preferred landing page from your website and Google AI will summarise the page. Then, it will generate relevant and effective keywords, headlines, descriptions, images and other assets for your campaign.
While last year Google rolled out AI created assets, now it is supercharging its efforts, using generative AI to effectively create ads for you based on a few simple metrics.
Improve Ads with Performance Max
Performance Max is a goal orientated type of ad that uses AI, automation and machine learning to reach audiences with an ad specifically tailored to them.
Performance Max is one of the best examples of how Google is adopting AI to increase conversions and ROAS across its entire marketing channels. Performance Max uses automation to create an intertwined multichannel experience for its users, making it easy to scale your assets in a few clicks.
By creating an omnichannel experience, businesses can significantly increase their ROAS and ROI. Indeed, marketers who use Performance Max achieve over 18% more conversions at a similar cost per action rate than without.
Google Marketing Live 2023: Accelerate Growth with the Shoppable App
Apps are incredibly powerful, especially in terms of motivating people to shop online. Indeed, 87% of eCommerce businesses said that their app users are more loyal and shop more regularly than those online.
At Google Marketing Live 2023, it was announced that Google was investing more time and effort into creating a more smooth web-to-app experience, helping consumers shop more via apps and app ads.
Built with AI, Google is set to make app ads more shoppable, be it by making improvements to help you reach more customers, or by transforming your app into your storefront by applying your product feeds to new and exciting formats such as YouTube shorts, for example. Whatever it may be, Google understands that in order to deliver strong ROI for its users, it needs to prioritise making its apps more shoppable.
From making the shopping experience seamless through its newly launched Web to App Connect function, to the implementation of conversion tracking, bidding, and deep links, Google is seriously stepping up its game when it comes to apps in 2023.
AI-Powered Privacy-First Future
What came across most during Google Marketing Live 2023 was Google's growing commitment to building user trust, and how it's going to be vital to the long-term durability of the AI-powered advertising world it wants to lead.
As third-party cookies are phased out of Chrome next year, Google is actively testing new privacy-preserving signals to help prioritise its users. Guided by AI, Google will be doing everything in its power to help businesses thrive when advertising online while also endeavouring to protect its audience.
PPC Geeks – AI Authorities
We pride ourselves on what we achieve for our clients daily, be that significant results or guiding them on how to use the latest technologies to improve their output. Contact PPC Geeks to see how we can help you use the introduction of AI to your advantage when it comes to PPC.
We always have your best interests in mind. If you require any help or want to improve your PPC or Google Ads, then invest in one of our 100% FREE eCommerce Ads audits.
Book Your 100% Free PPC Audit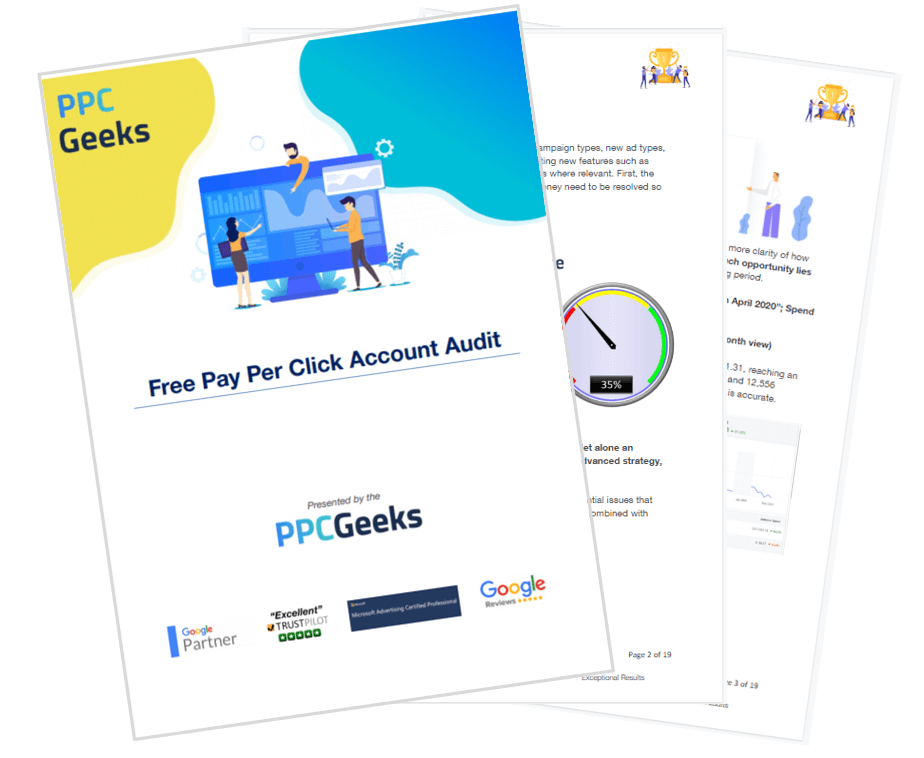 SIGN UP TO OUR NEWSLETTER