Google Shares Further Insights Into Audience Signals & Their Impact On Performance Max Campaigns.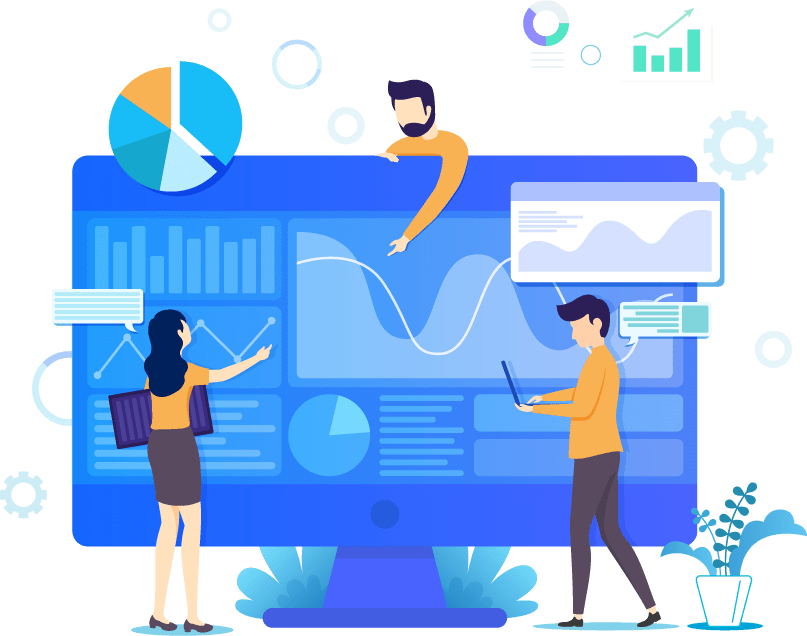 Google Shares Further Insights Into Audience Signals & Their Impact On Performance Max Campaigns.
Most recently, Google has shared further insight on how marketers can guide their most recent Google Ads campaign type: Performance Max. Those of you working for a Google Ads agency at the moment may be struggling to process this new ad type, so, with this in mind, Google has decided to give additional clarity regarding 'audience signals'.
Whether you're a Google Ads expert or you work in the upper echelons of PPC management, advertisers can now look forward to much improved levers that they can use when building their next highly automated Performance Max campaign.
So, as these new audience insights look set to 'jumpstart' your Performance Max campaigns, we thought it best to get one of our Google Ads specialists to take a closer look at Google's newest tool.
Audience Signals to be Used to 'Jumpstart' Performance Max Campaigns
When asked to comment, Ginny Marvin, Product Liaison at Google, said:
"Audience signals are used to jumpstart [campaigns] only. They don't limit your ads to those audiences, instead they aim to find the most conv/conv value. [Moreover], use audience insights to see top segments to inform assets and landing pages."
Though this comment cleared up a few unanswered questions for a number of sceptical PPC experts and confused Google Ads consultants, Google felt it best to go into further detail about how the aforementioned audience signals can impact early Performance Max campaign metrics.
One Google executive exclaimed:
"Including them early in the campaign lifecycle can be useful to help jumpstart performance, but they will also continue to inform our systems over the campaign lifecycle, especially as first-party data, in particular, is updated."
One of the most important points that you need to get your head around is that not only can audience signals help to kickstart your Performance Max campaigns, but they can also inform your campaign throughout its entire lifespan, feeding into everything from your latest Google Ads audit to your conversion rate and more.
That said, if you've worked for a PPC agency in London or a PPC agency in Manchester, or any PPC agency in the world, then you know that these new audience signals are extremely unique, mainly because there is no way to limit their expansion whatsoever.
New Audience Signals and a Selection of Performance Max Campaign Groups
Google has been somewhat vocal about the benefits of audience signals, shouting about how they can 'jumpstart' your Performance Max campaigns and take them to the next level. This has been particularly helpful for those of you who work for a Google Ads company or PPC agency.
Nevertheless, Google noted that "advertisers should create one campaign if they're using the same targeting and assets. You can [then] associate audiences with assets and asset groups, helping to create multiple such groups in a campaign."
With this new tool at your disposal, it's now very hard to confuse or overload your Performance Max campaign, as the AI is now equipped to quickly figure this out and adapt your campaign so as to prioritise your most valuable ads.
Why is This New Addition Important to Your Performance Max Campaigns?
It's always important to have some semblance of control over your ads, and audience signals are now one of the most notable ways marketers can at least 'guide' automation.
Thanks to audience signals, and the positive impact they're inevitably going to have on your audience insights, you can now continuously inform the system over your campaign lifecycle. But, most importantly, if your Performance Max campaigns are underperforming, you can now change these signals to inform your campaign using first-party data, making it much easier to make quick gains.
PPC Geeks: Google Ads Experts
At PPC Geeks, we are extremely proud of how we help you stay ahead of the curve in terms of new developments such as this, whether you work for yourself or a leading Google Shopping agency, for instance.
Nonetheless, with the advancement of audience signals and the impact they are expected to have on your Performance Max campaigns, we at PPC Geeks are here to help.
As we always have your best interests in mind, if you require any help or want to improve your Pay-Per-Click Ads, then why not invest in one of our 100% FREE, completely comprehensive PPC audits.
Book Your 100% Free PPC Audit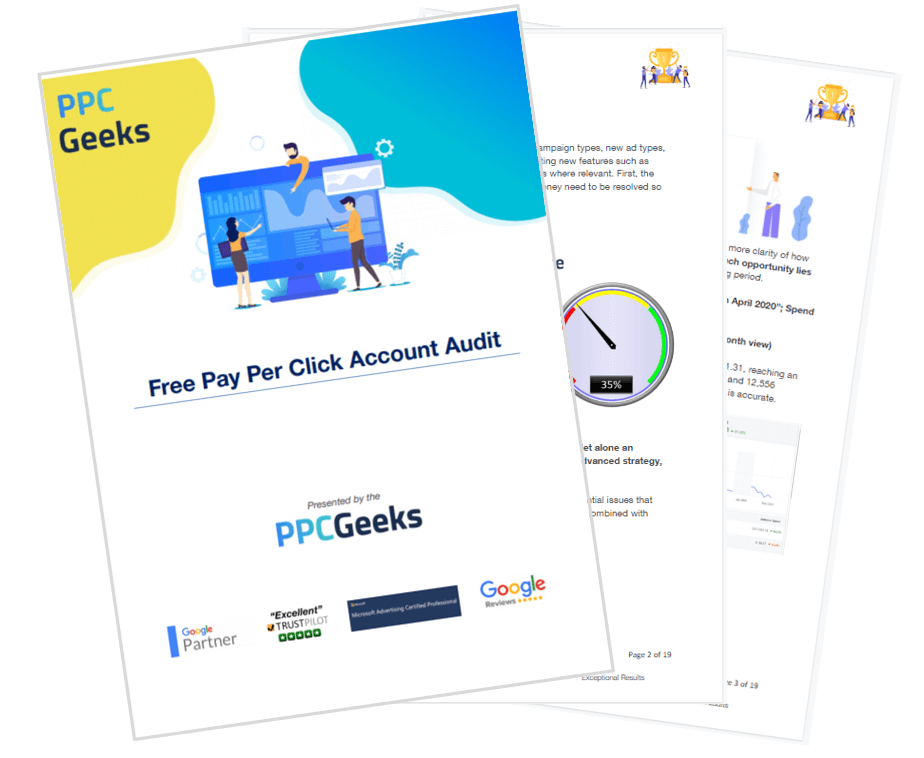 SIGN UP TO OUR NEWSLETTER