PPC News April 2022: The PPC Geeks Monthly PPC Update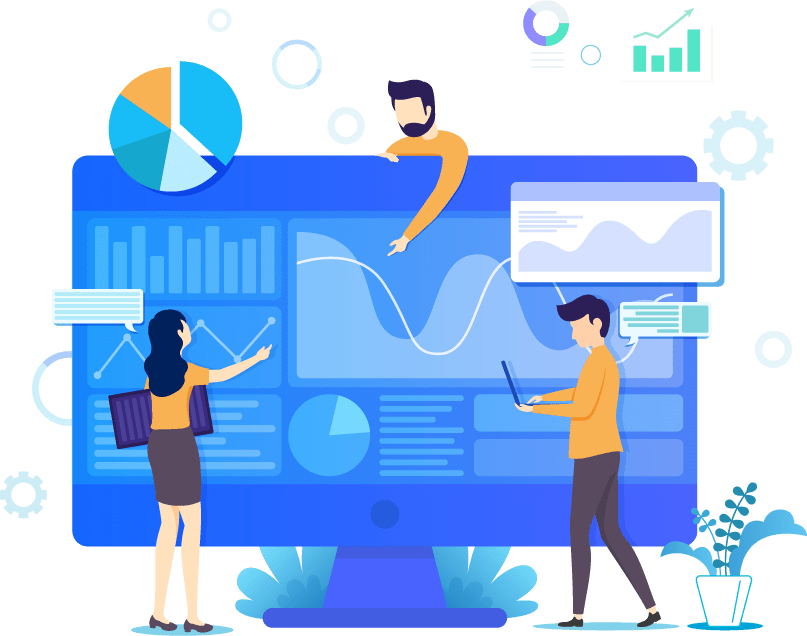 PPC News April 2022: The PPC Geeks Monthly PPC Update
PPC News March 2022: They say April is the cruellest month, but nothing could be further from the truth here at PPC Geeks. In this, the fourth monthly update of 2022, we take a closer look at everything from our search for our next Google Ads Account Manager, to our comprehensive guide to Google Shopping and our breakdown of Google Ads respectively, to our biggest news to date: PPC Geeks is now the sixth best PPC agency in the world.
As spring begins to blossom, it's wonderful sometimes to just stop, pause and take a look back over the previous month, as it can be hugely rewarding to see just how far the hard work and dedication of our incredible team has brought us in what has been a truly amazing couple of weeks for the agency.
This outstanding work ethic is constantly echoed in our TrustPilot reviews: check them out.
So, without further ado, let's get started. There's a lot to get through.
PPC News April 2022 Overview: We began April by kick starting our search for a Google Ads Account Manager to join our award-winning team of Google Ads experts. This job remains open to applicants and is seriously a once in a lifetime opportunity for an experienced individual to join our Google Ads agency. At PPC Geeks, we are very team oriented and believe that we are only as good as the people we employ, that's why we only encourage the most talented, hardworking and dedicated PPC experts in the country to join our team.
PPC News April 2022 Key Findings: As a confident, high-performing Google Ads Account Manager, this role could be the ideal job for you. While this is mainly a Google Ads-based role, we also understand the importance of workplace culture and therefore only encourage you to apply for this job if you truly believe we are the right PPC agency for you.
PPC News April 2022 Overview: April was a truly incredible month for us here at PPC Geeks for a number of reasons, not least because we received the news that Clutch.co – the world's largest, most championed platform for trusted client reviews – named us the sixth best PPC agency in the world, and the best PPC agency in the UK. It goes without saying that this was a monumental accolade for our team of Google Ads specialists and PPC managers to receive.
PPC News April 2022 Key Findings: Clutch.co is one of the most respected outlets for detailed client reviews of and testimonials about almost every Google Ads company in the world. They are extremely proud of how they distance themselves from the untrustworthy marketplace of client feedback. So, when such an established platform finds you to be the sixth best PPC agency in the world, you know you can hang your hat on their decision – an outcome, nonetheless, we are extremely proud of.
PPC News April 2022 Overview: We get asked a lot of questions here at PPC Geeks about how we set up certain types of campaigns, and so, this April we decided to dig a bit deeper into our processes and explain how we do things: starting with how you set up Google Shopping. A lot of our executives have worked for a Google Shopping agency at one time or another, and so we got them to outline how exactly you go about building a robust and high-performing Google Shopping campaign – and we found their insights to be hugely beneficial.
PPC News April 2022 Key Findings: Google Shopping is a unique shopping search engine, whose sole purpose is to help retailers in the advertising of their products to users who are looking for a particular item. With this in mind, our team listed a number of do's and don'ts when it comes to Google Shopping, including: how to set up your product feed, turning your products into ads, and the number of helpful apps and extensions to help you generate a healthy ROI.
PPC News April 2022 Overview: Building upon our comprehensive guide on how to set up Google Shopping, we then decided to entrust the help of one of our Google Ads consultants to give our readers the lowdown on how to 'do' Google Ads. Whether you entrust your Google Ads to a PPC agency in Manchester or a PPC agency in London, it's important to understand how you set up Google Ads, be that simply being aware of a number of key phrases or knowing how to optimise your landing pages.
PPC News April 2022 Key Findings: Google Ads is Google's online advertising platform which helps users create online ads to reach audiences that are interested in the products and services they provide. The platform runs on a PPC model, meaning you have to pay every time a potential customer clicks your ad. What we found, more importantly, was that Google Ads are hugely worthwhile, yet it's vital you get the initial build process right.
Retail Sales Plummet as Cost of Living Crisis Puts Costly Marketing Mistakes into Context
PPC News April 2022 Overview: The recent cost of living crisis has hit online consumer spending hard, as shown by the drastic decline in UK retail sales in March. With this in mind, we thought we'd take a look at the impact this crisis has had on both the eCommerce and marketing sectors. The results, though shocking, may seemingly pave the way for positive change in the industry.
PPC News April 2022 Key Findings: Retail sales plummeted by 1.4% in March, while figures severely dropped in February too as revenue also significantly decreased. Nevertheless, at PPC Geeks, we pride ourselves on having helped over 700 brands here in the UK save money on their marketing spend, meaning the time to stop wasting money on unprofitable advertising campaigns is now.
PPC News – April, 2022
We hope you enjoyed our monthly PPC news April 2022 roundup. The team and I are always happy to share with you our thoughts regarding the world of PPC advertising.
And, while you're at it, why not take advantage of one of our free PPC audits or Google Ads audits?
Feel free to share this post or check out last month's roundup.
Book Your 100% Free PPC Audit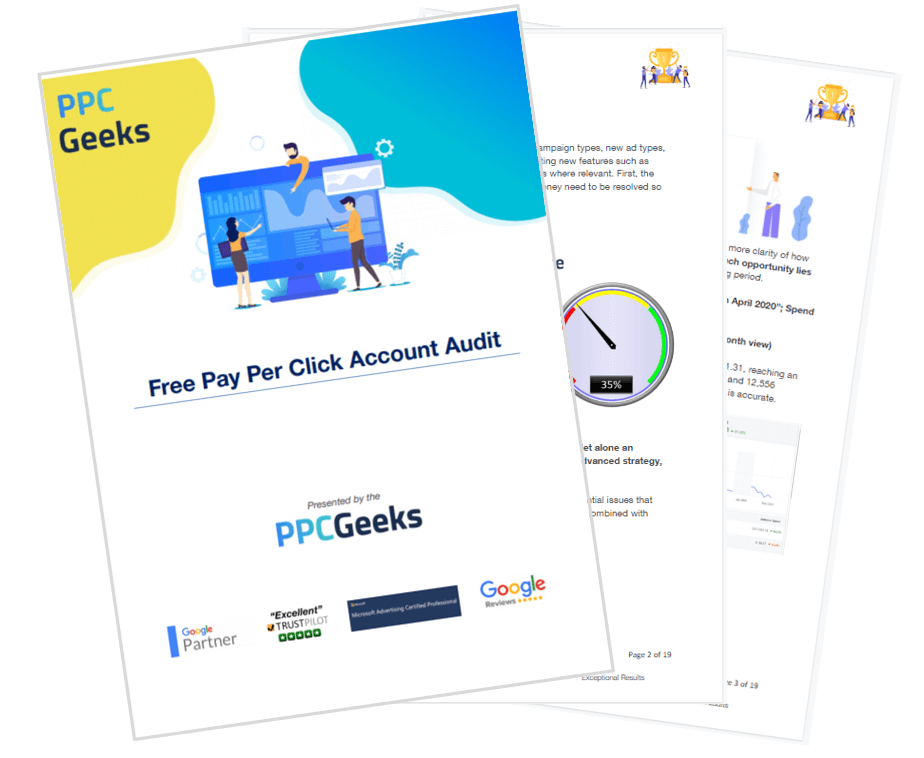 SIGN UP TO OUR NEWSLETTER