Welcome to the PPC Geeks Monthly Updates for October, 2021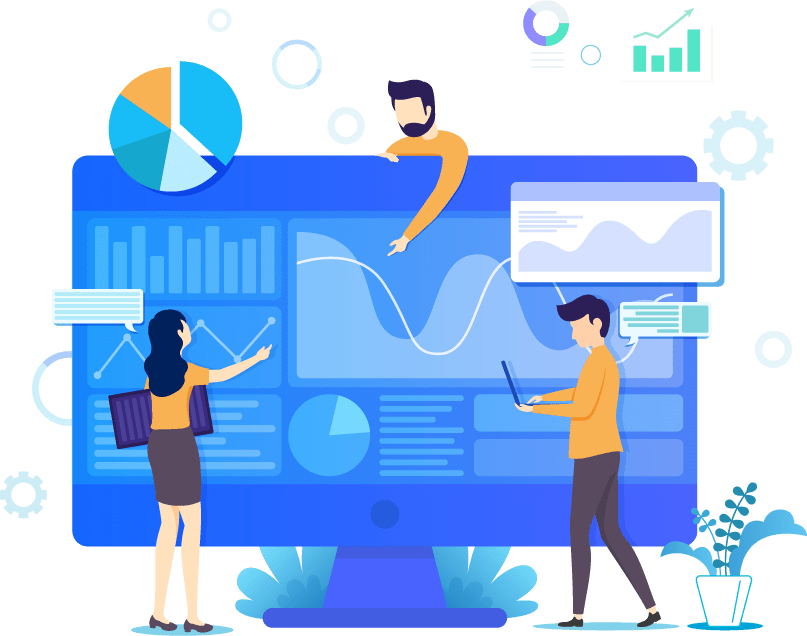 Welcome to the PPC Geeks Monthly Updates for October, 2021
PPC News October, 2021: In this month's roundup, we dig deeper into everything from a comprehensive guide to dominating Black Friday, to a number of blogs dedicated to the recent improvements scheduled to be made to Google's Broad Match, to their combination of Smart Display and Standard Display campaigns respectively.
It's hugely important to take stock of the previous month as it's so rewarding to see the hard work and dedication the team has put in for our clients. And, it's even more rewarding to see our talented team praised in our recent PPC Geeks TrustPilot reviews!
So, without further ado, let's get started.
Overview: We began the month with sharing with you the news that Google had made a conscious decision to move away from the last-click model. In a thought-out change of direction, data-driven conversions are now the default model for any new Google Ads conversion action. This decision reflects Google's previous decision to move towards a more privacy-focused search experience.
Key Findings: Two of the main key findings we came across when doing our research was that Google also ushered in several privacy centric features in the same month. Enhanced Conversions were made available to all eligible marketers. In addition, engaged-view conversions now also allow you to measure conversions that take place after someone views your ad for 10+ seconds.
Overview: In the same week, Google made yet another announcement in regard to changes made to its broad match system. Some of the main improvements included changes made to expanding keyword queries to advancing the broad match modifier option.
Key Findings: From expanding its understanding of more modern languages to improving its location specificity, to significantly upgrading its understanding of queries, these are just some of the main improvements made to Google's broad match. Indeed, one of the main key findings we came across was how warmly the changes were welcomed by marketers and advertisers alike.
Overview: Midway through the month we rounded up the entire PPC Geeks team and asked them for their top tips on how to go about dominating Black Friday PPC in 2021. We gathered everyone including Kate G, Chris S, Rory B, Alen and the rest of the PPC Geeks team, and everyone put together a whole host of incredible tips that are sure to give you that extra boost this upcoming November.
Key Findings: The key findings we noted were endless, however, some points came up a lot more than others, be it using data to help guide your decisions and understand more about your audience, or planning as early and as thoroughly as possible, or sending out pre-Black Friday emails as teasers in the run-up to the day itself, to even utilising FOMO messaging. The dominating message that came across most, however, was that having an expert team like PPC Geeks at your disposal is particularly useful.
Overview: Budgeting and Smart Bidding during the Christmas season is hugely important, even more so during the run up to Black Friday. Though Google is fixed to handle frequent or sharp changes in queries and demand, it's still equally important to choose the right smart bidding strategy and put in place the correct budget.
Key Findings: If you want to construct the best smart bidding strategy, it's important to bear in mind three main points: new customer acquisition, value-based bid strategies and pay for conversion billing. In addition to smart bidding, there are multiple other ways in which to manage your budget at christmas. These include keeping your money unconstrained and using budget management tools respectively.
Overview: In September, Google revealed that it was combining smart display and standard display campaigns. However, it wasn't until October that we decided to delve a bit deeper into the new update.
Key Findings: While functionality mostly stayed the same, the combination of smart display and standard display campaigns saw Google make changes to its setup process. Due to the change, marketers now need to choose between an automatic or customised experience when creating campaigns.
Overview: This blog tackled the issue of POAS tracking. With POAS tracking, you get to see so much more than before. It is also much more astute. Indeed, unlike ROAS, POAS tracking measures exactly how much money you earn back on your ad spend. In addition, adopting the POAS metric leads to significant advantages in terms of tracking and reporting.
Key Findings: Some of the main findings of this blog include POAS' enabling of detailed data-driven reporting, its offering of meaningful transparency, and its delivery of stronger product optimisation. Furthermore, not only is POAS tracking good for your eCommerce brand in terms of data, but it's also excellent for driving profitable campaigns.
PPC News – October, 2021
We hope you enjoyed our monthly PPC Geeks update for October. The team and I are always happy to share our success with you, but we are even happier to share with you as many helpful hints and tips as possible on how to improve your PPC output.
Moreover, while you're at it, why not take advantage of our free Facebook Ads Audit?
Feel free to share this post or check out last month's roundup.
Book Your 100% Free PPC Audit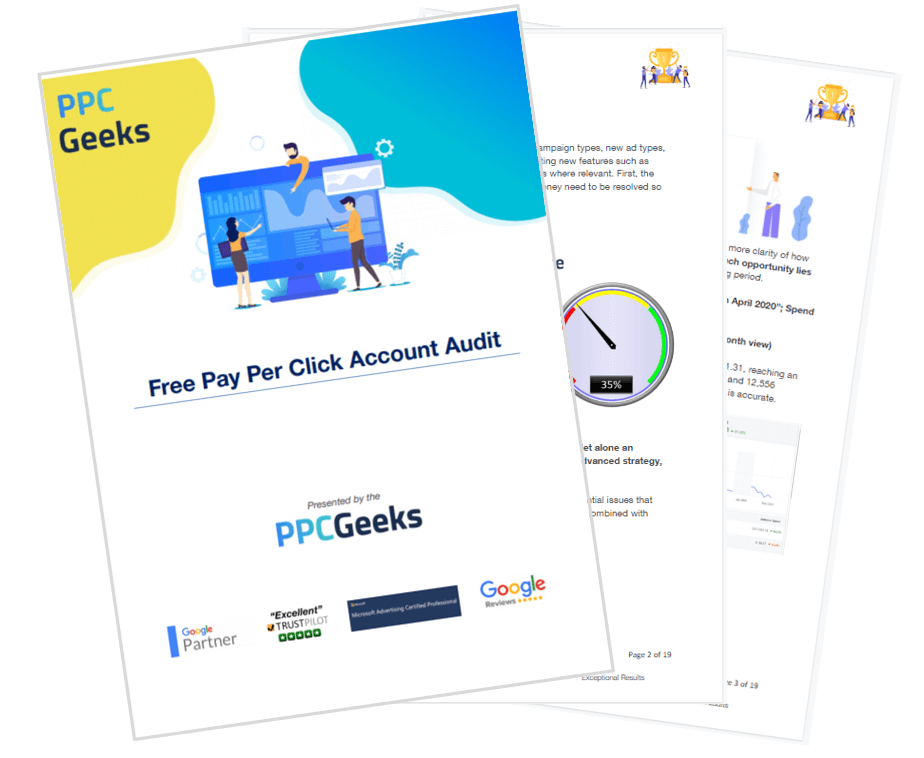 SIGN UP TO OUR NEWSLETTER