Improvements to Google's Broad Match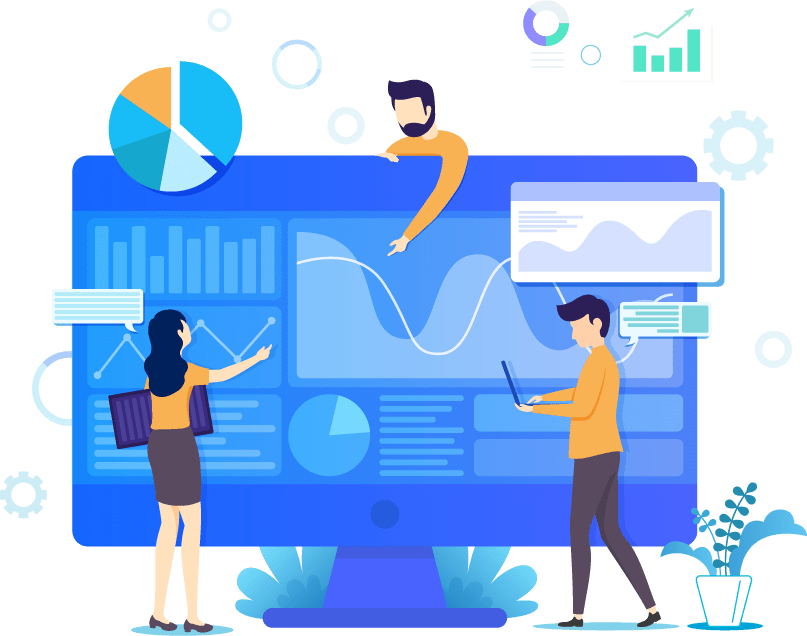 Improvements to Google's Broad Match
Recently, Google made yet another announcement regarding changes to the structure of its broad match system. From expanding keyword queries to advancing the broad match modifier option which helps specify certain keywords, there have been multiple improvements made to Google's broad match, all of which have been generously welcomed by marketers and advertisers alike.
So, with this in mind, we thought we would put together a list of the upcoming improvements and what this means for you.
1. Broad Match: Language Expansion
Google has massively improved it's broad match system, making significant strides in its understanding of different languages. Take India, for example, in which 5% of queries are made in Hindi, though these users mostly understand English. Now, due to the improvements made to Google's broad match, the platform will translate their Hindi queries to English.
In doing so, Google will now match the translation with broad match English keywords, leading to a significant increase not only in traffic matched in India, but also in conversion rates as there will be no reduced impact.
2. Broad Match: Location Specificity Improvements
Broad match keywords that refer to a location will now match traffic that is not the exact location. A good example would be: 'boat rental in Paris' matching to 'boat rentals in France.'
Google has vastly improved how it identifies locations in broad match keywords to help improve the usability for people searching for services in specific locations.
3. Broad Match: Query Improvements
Google has improved its broad match query understanding signals by creating a new machine learning system based on past bad matches. Indeed, this improvement has ensured the continued confidence in the quality of queries.
That said, another feature of this improvement is that now, Google may even include matches they have previously excluded due to their newfound relevance.
4. Broad Match: Upgrade and See the Results
Now, marketers who upgrade their exact match keywords to broad match in campaigns that use a target CPA can expect to see a 35% upsurge in conversions. Furthermore, marketers that upgrade their exact match keywords who, in turn, use a target ROAS, can also expect to see an average of 20% more conversions.
Adding this onto your management fee, you can use these stats to help build confidence and brand loyalty in upgrading from exact to broad match.
5. Broad Match: Literal Matches Have Been Improved
In the past, only an exact match to the identical keyword received preference in keyword selection. Google has now launched a change so that both phrase and broad match keywords that are similar to the search term are given the same weight in the keyword selection process.
What's more, there is now no need to keep broad match keywords in parallel to your route website traffic. This improvement has given marketers more flexibility in their keyword management.
Trust PPC Geeks With Your Google Ads
We hope this blog has helped you in understanding the improvements being made to Google's broad match systems.
At PPC Geeks, we are always on the lookout for ways in which to improve, be it just like Google and broad match, or ways in which to maximise everything from Facebook campaigns to Google Shopping.
And so, keep on improving and get a FREE Google Ads audit today and make sure your ads are in the best shape possible so to keep on improving.
Book Your 100% Free PPC Audit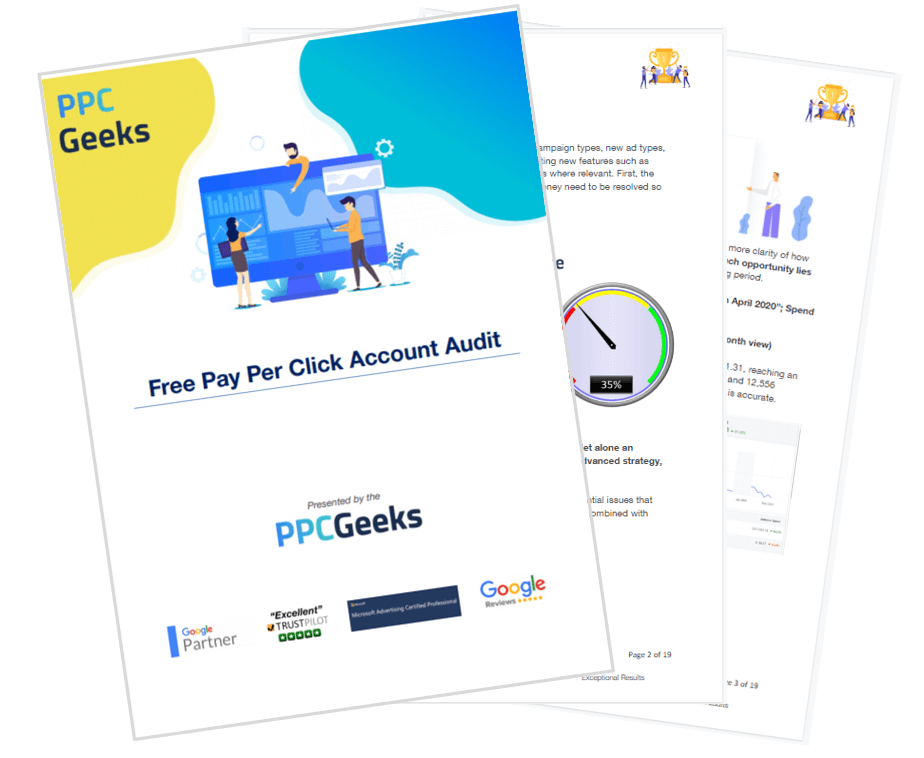 SIGN UP TO OUR NEWSLETTER