32 Marketing Blogs You Need to Follow Today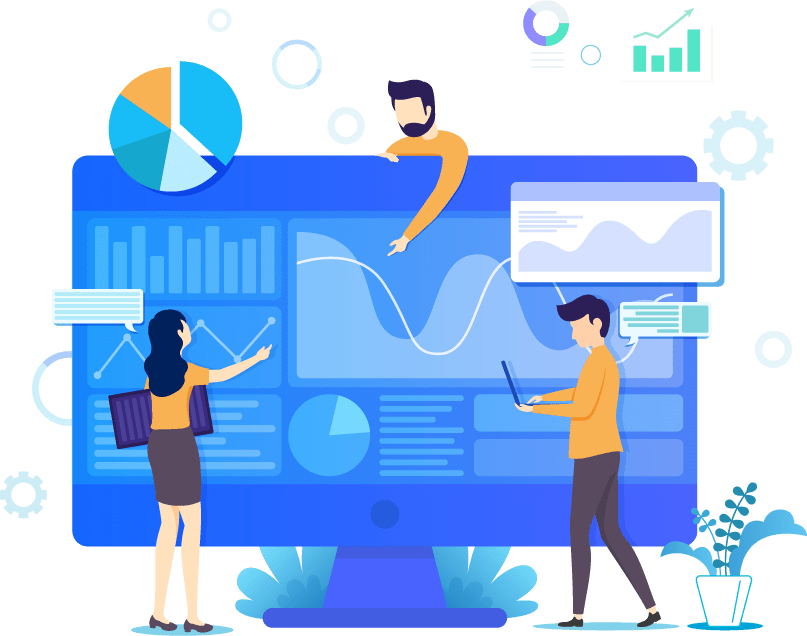 32 Marketing Blogs You Need to Follow Today
Blogs You Need to Follow Now
Blogs You Need to Follow: Woosh! Did you hear that? That was the sound of the marketing world, flying past you at breakneck speed!
How can you possibly keep up?
Yes, things move quickly in the marketing world. Luckily, there are scores of noble scholars out there who make it their life's work to stay ahead of these things.
In this post we'll list 32 essential marketing blogs you need to follow today. We'll list them by topic, so you should have no difficulty finding your new favourite source of all the latest developments that matter to you.
The Best PPC Blogs You Need to Follow
Yes, this is our blog. Apologies for the shameless plug. But we don't call ourselves the PPC Geeks for nothing. This is what we do! We live and breathe PPC, and we're committed to delivering the insights you need to do things well.
Some of our recent posts:
Wordstream specialises in advanced PPC tools, so it should come as no surprise that their blog is loaded with genuinely useful guides and primers. We regularly cite Wordstream blogs in our writing – that's how much we value them!
Some good recent posts:
PPC advice straight from the horse's mouth, so to speak! Google Ads is the most popular PPC network, bar none. When most people talk about PPC, they're most likely talking about advertising on the Google search network and display network. That makes this blog the place to go for the very latest PPC news.
Some good recent posts:
Quora is a community of experts. Anyone can go there and ask pretty much any question, and the answer may come from the community of knowledgeable users. Their PPC section is brilliant – a great place to go for simple answers to heady questions.
Some good recent posts:
The PPC Hero blog is run by Hanapin, an agency that specialises in "digital marketing for complex businesses." As you might expect from this heroic mission statement, their PPC blogs go deep – but there's also a lot of essential guides for those who are new to the world of PPC. Something for everyone!
Some good recent posts:
The Best SEO Blogs
For some, Moz is synonymous with the latest in SEO thinking. On their blog, "the industry's top wizards, doctors, and other experts offer their best advice, research, how-to's, and insights – all in the name of helping you level-up your SEO and online marketing skills." Of particular note is the weekly Whiteboard Friday, where an expert illustrates their thoughts on a whiteboard in a short yet highly-informative video.
Some good recent posts:
Many an SEO specialist would be absolutely lost were it not for Search Engine Watch. These guys know exactly what they're doing, and their guides are utterly invaluable. As well as SEO, they also write knowledgably about PPC and social media, so you could quite happily spend hours exploring the archives.
Some good recent posts:
The experts at Search Engine Journal have kept a close watch on the SEO landscape since 2003. They pride themselves on their unique community-based approach to search marketing content. "Virtually all of our contributed articles come from real online marketing experts, both independent and in-house." This more-or-less guarantees that everything on their site will be worth your while.
Some good recent posts:
Candid insights from a renowned expert. Some of his titles are a tad clickbaity, and you might find his tone a bit… overbearing? But hey, he's the expert! If this stuff works, it works. Look out for his Marketing School podcasts and videos, too. It's all good!
Some good recent posts:
As well as featuring some excellent daily news coverage from the SEO world, these guys also welcome contributions from digital marketing experts "filled with practical tips, tactics and strategies for running successful marketing programs." This mixture of informative news and useful guides should make Search Engine Land one of your most frequently-visited sites.
Some good recent posts:
No self-respecting SEO will ever be seen without SEMrush's "all-in-one SEO suite". Their SEO intelligence tools are indispensable for many. So, it should come as no surprise that their blog is the place to go for expert advice. Topics include specialist SEO tips for attorneys, along with detailed guides to the very best search conferences around the world. You might think of the SEMrush blog as the thinking person's SEO blog.
Some good recent posts:
The Best Social Media Blogs You Need to Follow
Official Platform Blogs
Above we cited the official Google Ads blog as one of the finest PPC blogs. It often pays to go direct to the source – straight from the horse's mouth, once more.
If you want to get to grips with the latest in social media, you could do much worse than bookmark the official blogs of the main social networks:
Now, these official platform blogs may not be updated as often as some of the other blogs included in this roundup. But when they are, it's worth paying attention. Social networks are notoriously tight-lipped. When they choose to announce something, you need to make a point of listening!
Brilliant guides, full of "why didn't I think of that" ideas, all presented by a bunch of adorable cartoon explorers. They cover all the main platforms, and you'll find a very good mix of accessible guides for newcomers along with deep dives for seasoned experts.
Some good recent posts:
Like Search Engine Land, mentioned above, Social Media Today offers a good combination of the very latest in social media news coupled with brilliant guides to doing things well. Social media can be overwhelming. Social Media Today deserves heaps of hurrahs for making things that little bit clearer.
Some good recent posts:
The Best Copywriting and Content Marketing Blogs
The HubSpot blog covers a dizzying range of topics: Sales, services, marketing, trends, and more. But where they truly shine is with their content relating to… well, content! With HubSpot's help, you can make every single page on your site truly outstanding. These guys know a good website when they see it, and here you'll find endless inspiration for making your content shine.
Some good recent posts:
The brainchild of veteran copywriter Joanna Wiebe, who specialises in writing copy that converts. Together with her league of extraordinary writers, she offers tips on how to write beautifully and convincingly. The team also offer numerous tips on how to make the most of content beyond the written word. In a word – essential.
Some good recent posts:
The clue's in the name: They blog about copy, specialising in "words that work for smarter digital marketing and sales." This isn't just an essential resource for good writing and marketing tips. They cover the creative existence as a whole, with guides on subjects as diverse as self-employment, impostor syndrome, and the terror of the blank page.
Some good recent posts:
Intelligent insights from one of London's most forward-thinking content agencies. Many of these blogs offer advice on how to write more effectively. But this is primarily a great resource for those times when you've got a whole lot of content to create, and you're running dangerously low on ideas. It's your inspiration station!
Some good recent posts:
Who knew that content marketing had its own institute! And their logo has a trademark, so they must be for real. As is to be expected from an institute, the quality of the resources they put out is premium. Their annual research is "among the most-cited in the content marketing industry", and the very titles of their guides indicate that they're sharing advanced knowledge for experts. This may not be the best place to go if you're just starting out in the content game. But for advanced studies, you'll struggle to find anything better.
Some good recent posts:
These fellows are truly content experts. The very name of their endeavour is a call to action! But is their blog worth bookmarking? You bet. Yes, it's yet another excellent resource for content ideas and inspiration. But they're also experts when it comes to company culture, so you can learn how to make your creatives shine as brightly as the content they produce.
Some good recent posts:
The Best Conversion Rate Optimisation Blogs
Unbounce is an excellent tool for making your landing pages more effective at driving conversions. On their blog they share their "expert advice to help you crush your next online marketing campaign." They've developed tools to help you convert. They know the sort of things that drive conversions. It's all good!
Some good recent posts:
They don't use that word "experts" lightly. "Many articles about conversion are written by people who have little real-world experience," it says on their site. "Ours are based on techniques that we've scientifically tested while growing hundreds of clients in almost every type of business." They regularly post roundups of numerous tips and tools. Their blog's probably worth bookmarking for these alone.
Some good recent posts:
Do you do voodoo? Conversion Voodoo do voodoo! Ahem. Like Unbounce, mentioned above, Conversion Voodoo is a landing page optimisation tool. So once again, they know the sort of things that drive conversions. Their blog is absolutely worth a deep dive, even if it hasn't been updated since 2016.
Some good recent posts:
Invesp is one of the most-respected names in the CRO world, even if saying their name makes you sound like you've got a lisp. This aside, their blog is full to bursting with hints, tips, ideas, insights, and everything else that makes a marketing blog worth your time.
Some good recent posts:
This one's pretty outstanding. The blog itself is worth bookmarking, as it's full of the sort of advice that'll help you to fine-tune every aspect of your site to better drive conversions. But come for the blog and stay for the original research. They have many in-depth UX research studies, all commissioned to help answer the question that bugs every CRO specialist across the world: "What works, and what works best?"
Some good recent posts:
These guys are serious when it comes to CRO. They don't have bloggers. They have "research analysts." They don't even have a blog. Rather, it's an "internet-based research lab", thank you very much. It follows that their posts (sorry – "analysis") are detailed, informative, and very much written with experts in mind. Read it and you'll feel more like a scientist than a marketer.
Some good recent posts:
That's All, Folks!
If you've been systematically bookmarking every blog and post mentioned in this blog, you'll now have a lot of reading to get through. So, make yourself a cup of something hot and delicious and put your best reading hat on! By the time you're done, you'll have thousands of new ideas and you'll be very eager indeed to get started.
Good luck! And don't forget to subscribe to the PPC Geeks blog to receive regular content like this, direct to your mailbox.
Book Your 100% Free PPC Audit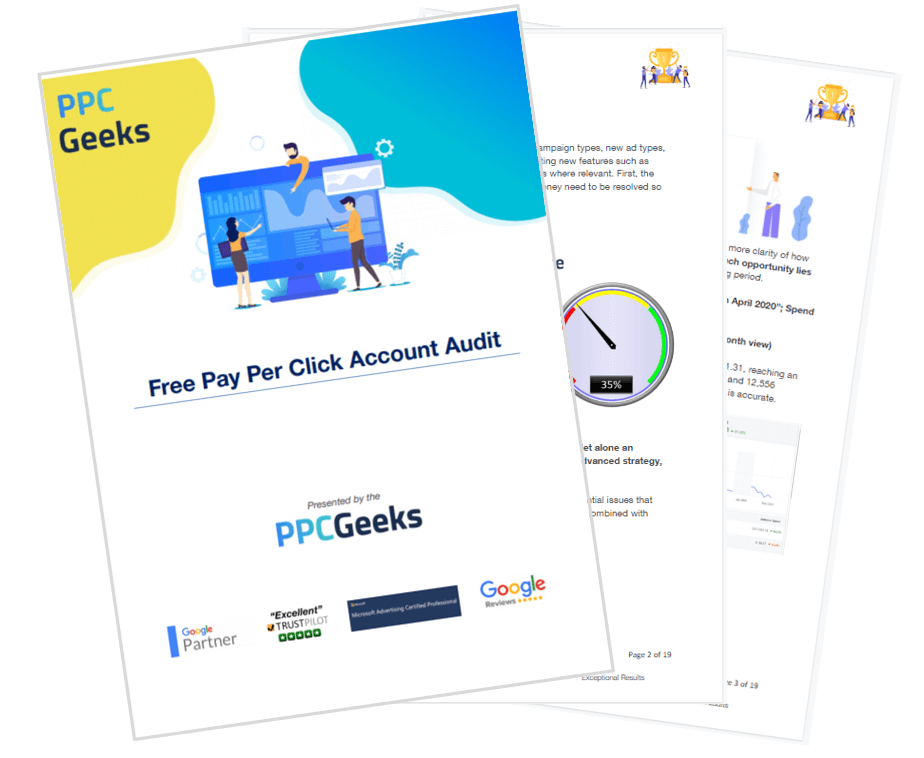 SIGN UP TO OUR NEWSLETTER