35 PPC Tools We Can't Live Without in 2018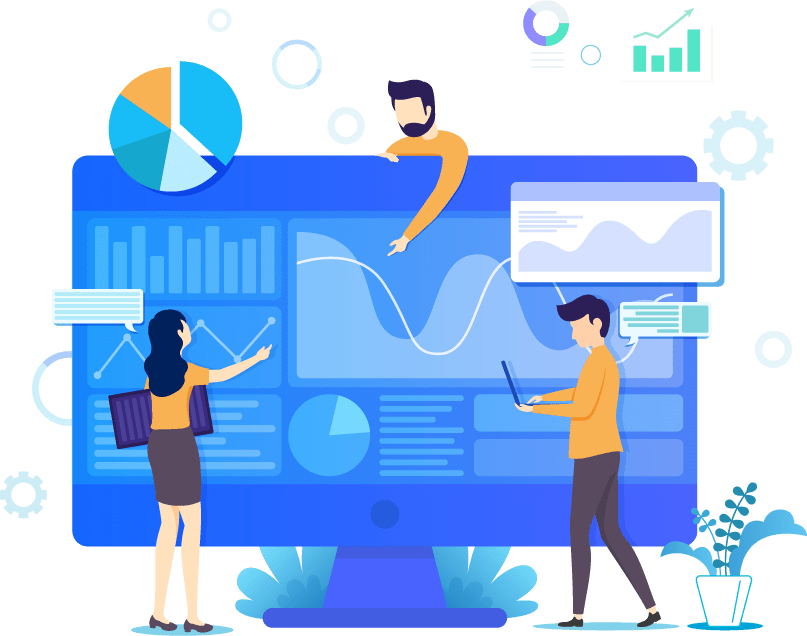 35 PPC Tools We Can't Live Without in 2018
PPC Tools in 2018? It is necessary to know your tools as t way we search is changing and the way we advertise in search is changing too.
With the growing use of voice search, changes to ad formats and focus moving even further towards audience targeting, the tools we need are changing too.
Don't get left behind.
To help you out, we have put together some of the tools we can't live without this year – including those that have stood the test of time and some new additions too.
PPC Tools: Keyword research
Ahrefs
An ever-growing tool, usually touted as an SEO tool, Ahrefs has a number of features to benefit PPC specialists.
Key features: Ahrefs has been expanding its tool selection over the last few years – making it an essential tool for digital marketers of any discipline. Tools include:
Keyword explorer – great for keyword research, includes powerful keyword suggestions and ideas based on match types
Content explorer – great for getting Ad Copy ideas from popular content in your industry
Site audit – technical resource to locate broken pages and more technical issues
Cost: From $99 per month with a 7-day free trial. Find out more about Ahrefs.
Google Keyword Planner
The replacement of the Keyword Tool has been losing functionality steadily over the years with new search volume 'ranges' frustrating marketers. However, with at least one active campaign you should have access to more detailed data.
Key features:
Search volume figures and competition rating
Bid estimates
Keyword trends over time
Cost: Free – full access only guaranteed with active campaigns. Find out more about AdWords Keyword Tool.
Ubersuggest
Like a lightning-fast Google Suggest, Ubersuggest is a great tool for building keyword themes and ideas early on.
Key features:
Shows common Google Suggest results following any phrase of your choosing
Cost: Free. Find out more about Ubersuggest.
Google Trends
Perfect for identifying recurring trends for keywords, topics and themes – Google Trends has search data dating back to 2005. :astonished:
Key features:
Compare popularity of different topics or keywords
Specify by country, language and date/time
See historic data of over 10 years
Cost: Free. Find out more about Google Trends.
Keywordtool.io
This keyword tool is perfect for idea generation. You won't get associated search volumes or competition scores but, like to Ubersuggest, you'll be shown lots of ideas and variations of the phrase you search for.
Key features:
Shows common phrases associated with your keyword or phrase
Cost: Free. Find out more about Keywordtool.io.
PPC Tools: Competitor research
SEMRush
Probably one of the most well-known competitor research tools, SEMRush gives you tons of data in an easy to understand format.
Key features:
Find new competitors
See what ads are running for any keyword
See what your competitors are bidding on
See your competitors' ads – for ad copy inspiration!
Additional tools for SEO and online reputation management
Cost: From $99.95 per month. Find out more about SEMRush.
SpyFu
SpyFu has been around a long time – and has a back catalogue of data to prove it.
Key features:
Similarly to SEMRush you can a see what keywords your competitor is bidding on and what ads they're running
Also includes extensive historical ad data
Keyword research tool
Cost: From $33 a month :heart_eyes: and 30-day moneyback guarantee. Find out more about SpyFu.
iSpionage
iSpionage is more limited than other competitor analysis tools but it does the basics and it does it cheaply.
Key features:
See the keywords your competitors are bidding on
See competitor ads and landing pages
Also check competitors' organic keywords, get competitor suggestions and compare key metrics from up to 3 sites
Cost: from $29 a month and a 30-day free trial. Find out more about iSpionage.
PPC Tools: Management
These tools will help you with the everyday management of your accounts. Designed to help you save time, money and frustration – they all offer a number of different services and specialties.
WordStream
Around for just over 10 years, WordStream has the simple aim of helping businesses save money and grow faster.
Key features:
Performance dashboards
A single interface to manage PPC campaigns across AdWords, Bing and Facebook
Customized alerts
Tailored advice to optimize your account
Cost: Plans start from $264 a month and a 7-day free trial is available. Find out more about WordStream.
Optmyzr
Pitching itself as the expert PPC toolkit, Optimyzr aims to cover all the basics to build, improve and effectively report on your accounts.
Key features: By covering all areas from account structure to reporting, they offer a range of tools and services including:
Optimisation recommendations and tips for keywords, bids and ads (which can be implemented with just one click)
Data visualization and insight including budget forecasts and geo-analysis
Customised, scheduled and white label reports
Pre-written automisation scripts
Cost: Starting from $249 a month – with a 14 day free trail available. Find out more about Optimyzr.com.
Acquisio
Acquiso boasts the 'fastest optimization algorithm on the planet' and uses machine learning to deliver super-fast automation.
Key features: Acquiso is a tool for marketers, agencies and small businesses – with a range of tools to target their different needs, including:
Optimisation tools to improve bid and budget management, campaign performance and productivity.
Automation of URL encoding, data sourcing, report scheduling, creation and delivery and customer rules and alerts.
All-in-one campaign management from different advertisers.
'Promote' option for small businesses including landing page creation, AdWords account and tracking set up.
Cost: From $199 a month – with a 21 day free trial. Find out more about Acquisio.
AdStage
Focused on helping paid marketers make better and more informed decisions, AdStage targets both agencies and in-house teams.
Key features: Built on a closed-loop reporting system, AdStage makes data-driven decisions to optimize accounts. Features include:
Custom reports with near real-time, cross-network analysis
Optimisation rules and alerts based on custom metrics
Time-saving bulk actions, ad scheduling and rotations
Data API and wide-scale integration
Cost: Plans from $749 a month and a 14 day free trial. Find out more about AdStage.
SearchForce
SearchForce pitches itself as a paid search and social media ad management platform for digital marketers that leaves behind the cookie cutter approach.
Key features: SearchForce focuses on functionality and innovation – looking to provide flexibility and customizable software, including:
Campaign automation – removing manual processes
Optimisation – business goal-orientated bid management system
Cross-platform – including Google, Bing and Facebook
Cost: Free demo with custom pricing plans. Find out more about SearchForce.
PPC Tools: Tracking, testing and conversion
Unbounce
Ever wondered if your landing page is holding you back? Nothing to worry about. Make custom landing pages in minutes in Unbounce.
Key features:
Create custom landing pages or use the templates provided
Integration with most popular marketing/website management tools
Increase conversions with A/B testing and dynamic text
Cost: From $79 a month. Find out more about Unbounce.
Optimizely
Optimizely takes all the hassle out of running experiments and tests on your landing pages.
Key features:
Drag and drop with easy-to-use visual editor
Run A/B tests and multi-page experiments
Get easy to understand results
Cost: Bespoke cost upon enquiry. Find out more about Optimizely.
CallRail
The beauty of AdWords and online advertising is the ability to track exactly what happens with the customers how come through your ads and CallRail is there to track calls resulting from your ads.
Key features:
Automatically-generated local numbers for tracking
Keyword-level tracking
Integrates with Google Analytics, WordPress and more
Quick and easy set up
Cost: From $30 a month with a 14-day free trial. Find out more about CallRail.
Crazy Egg
With Neil Patel as a founder, Crazy Egg was always going to be a winner. With a growing set of tools, you can find out just how people are using your website.
Key features:
Click tracking
Visitor recording
A/B Testing
Cost: From $29 a month. Find out more about Crazy Egg.
##Automation and efficiency
###Google AdWords Editor
Running multiple AdWords accounts or sick of making labour intensive changes across your campaigns? AdWords Editor is for you.
Key features:
Bulk editing
Search and replace text
Undo and redo multiple changes
Upload changes to multiple campaigns
Cost: Free. Find out more about AdWords Editor.
AdWords Scripts
Probably not technically a tool, Google Scripts is a simple way to control and automate actions across your accounts.
Key features:
Automatically make bid adjustments
Automatically pause or enable campaigns, keywords or ads based on factors such as CTR, date or quality score
Use third party data to bid based on external factors like the weather
Cost: Free. Find out more about AdWords Scripts.
AdWords Wrapper
AdWords wrapper makes uploading new keywords much quicker and easier.
Key features:
Add list of keywords to get AdWords match-type formatting for broad match, phrase match and exact match for each copy and paste into AdWords.
Cost: Free. Find out more about AdWords Wrapper.
Bing Ads Editor
Just like Google AdWords Editor, Bing Ads Editor will help you manage your ad campaigns with ease.
Key features:
Make changes offline and upload all revisions simultaneously
Make bulk edits efficiently across multiple accounts
Cost: Free. Find out more about Bing Ads Editor.
PPC Tools: On the move
Google AdWords App
Ever left the office and realized you forgot something? Or has a sudden urge to check the performance of your campaigns? The AdWords App is the one for you.
Key features:
Check basic metrics for campaigns
Change bids, budgets and accept improvement recommendations
Pause or turn on campaigns, ad groups, keywords and ads
Get alerts straight to your phone
Cost: Free. Find out more about the Google AdWords App.
Google Analytics App
Had a big change to your website go live or have to know whether that ad you've just heard on the radio is affecting the traffic to your site?
Key features:
Check basic analytics metrics straight from your phone
Check all of your analytics properties
Display charts, graphs and custom dashboards
Cost: Free. Find out more about the Google Analytics App
Bing Ads App
Got your ads running on Bing too? You can monitor and manage your ads from your phone whenever you need too.
Key features:
Check basic campaign metrics
Change budgets and bids
Pause and turn on campaigns, ad groups, ads and keywords
Cost: Free. Find out more about the Bing Ads App.
PPC Tools: Learning and training
WordStream University
Learn from one of the greats. One of the most popular AdWords management software companies also offers all the guidance and advice you need to master the art of online advertising.
Key features:
Covers PPC and social media ad basics
Teaches advanced topics from remarketing and dynamic keyword insertion to call tracking and expanded text ads
Includes free webinars and white papers
Cost: Free. If you're serious about learning PPC, get yourself over to WordStream University.
Copyblogger
This is not technically a PPC tool at all but it offers some expert guidance which can be used to improve ad copy.
Key features:
Blogs and resources with copywriting tips
Get advice on effective headlines to improve CTR
Cost: Free. Find out more about Copyblogger.
Google Academy for Ads
Google has its own learning system to get you familiar with all things AdWords. Take advantage of the courses on offer to expand your knowledge and become a certified individual.
Key features:
Get AdWords certified with a combination of the 'AdWords Fundamentals' exam and another of your choice
Choose between mobile, search, video, display and shopping ad certifications
Get certified in other areas – including Google Analytics, digital sales and mobile sites
Cost: Free. Find out more about Google Academy for Ads.
PPC Hero
The PPC experts behind the world's largest all-PPC conference have the all the latest PPC updates, news and tips from their blog.
Key features:
Get the latest news and tips from experts at the blog
Find white papers, toolkits and industry reports to help improve your campaigns
Cost: Free. Find out more about PPC Hero.
PPC Tools: Technical
Screaming Frog
A simple site crawling tool to help you crawl onsite elements and identify any issues you might have with redirects or broken links.
Key features:
Check for broken links, redirects and http statuses
Identify issues with duplicate content
Analyse meta data to check for optimization and consistency
Price: Free up to 500 URLs, £149 per year (per licence). Find out more about Screaming Frog.
Search Console
Previously Google Webmaster Tools, Google Search Console will keep you up to date with any site issues or errors the Google bots have found on your site.
Key features:
Check crawl errors and http status codes
Check structured data and find HTML improvements to improve meta data
Find information about the links to your site and search traffic
Cost: Free. Find out more about Google Search Console.
PPC Tools: Reporting
Google Analytics
The most well-known website analytics software available on the market for a reason with too many features to name.
Key features:
Detailed website analytics
Custom and automated reports
Google AdWords hook-up
Personalised dashboards
Cost: Free. Premium features available with Google Analytic 360 at custom prices. Find out more about Google Analytics.
Microsoft Excel
Strikes the fear into some and lights up the face of others. Microsoft Excel can be a powerful tool for data analysis and reporting.
Key features:
Powerful data sorting and manipulation
Custom charts
API integration
Cost: From £79.99 per year as part of Office 365. Find out more about Microsoft Excel.
Google Data Studio
An even more powerful reporting tool than Google Analytics, In Google Data Studio you can make truly custom reports.
Key features:
Google Analytics, AdWords and Search Console integration
Customised design
Easily shared
Cost: Free. Find out more about Google Data Studio.
Google Sheets
Maybe not as powerful at reporting as some of the tools above but with a bit of effort it can save you time.
Key features:
Easy API reporting set up
Easily shared and stores
Cost: Free. Find out more about Google Sheets.
And there we have it.
Though it's always great to see new tools popping up – it's always satisfying to see older tools grow and develop to our changing needs.
If there's any tools you love that we didn't include – let us know!
And if you need any help or advice with your own ad campaigns, we're here to help. Get in touch today to find out how we can help you.
Book Your 100% Free PPC Audit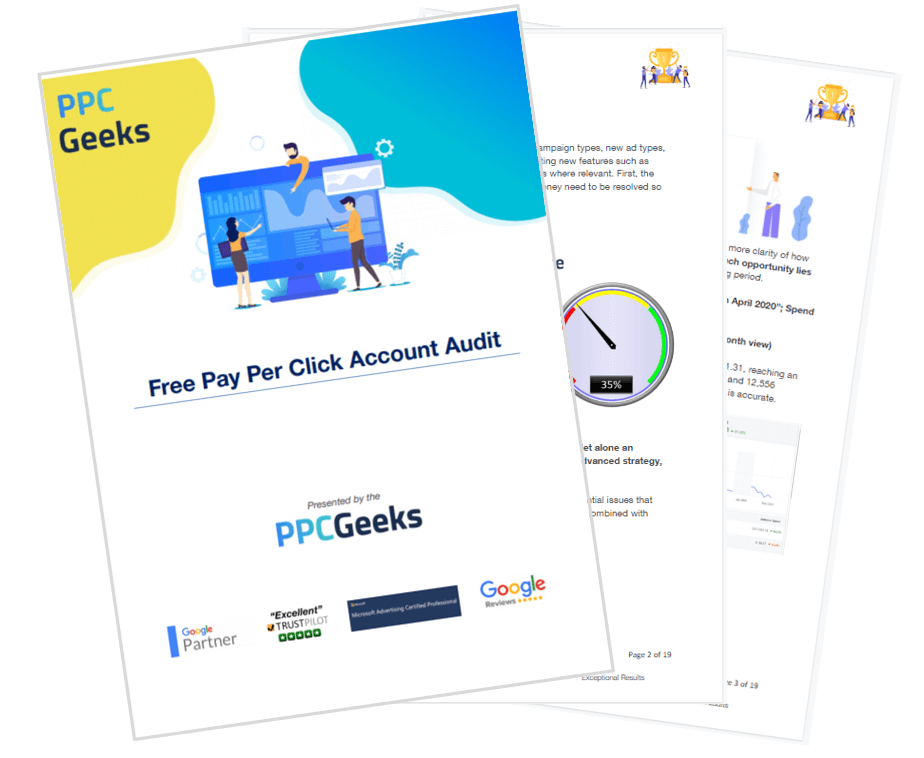 SIGN UP TO OUR NEWSLETTER