Google Shopping Actions What You Need To Know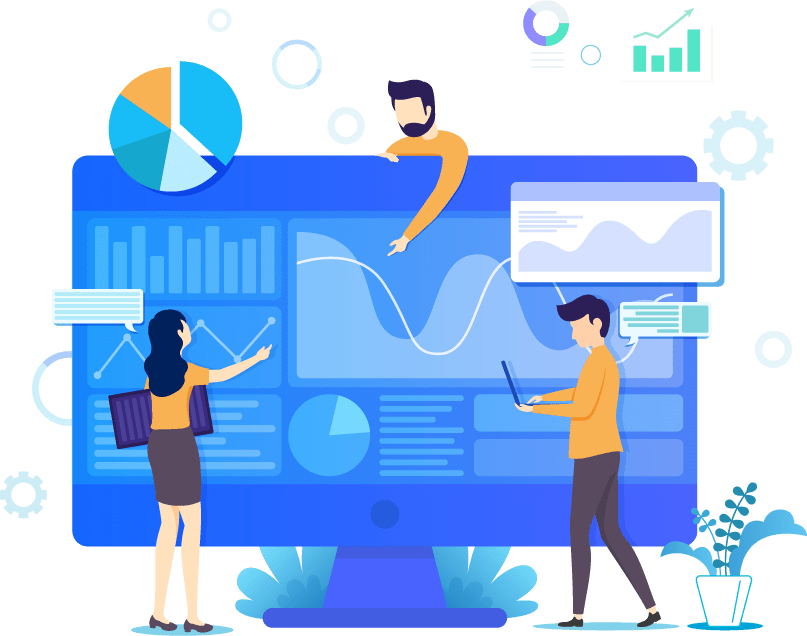 Google Shopping Actions What You Need To Know
Hello it's Chris here, I'm one of the Directors here at PPC Geeks, have you heard about Google Shopping Actions?
I'm here today to tell you about the new Google Shopping Actions.
Google Shopping Actions are a new feature in Google which they claim gives you a fast, simple and secure way to sell your products directly to consumers. Now in reality what this means is that you are not actually selling via your site. You are selling via one of the Google Surfaces, as they call it. This could be through Google Assistant, normal Google Shopping Ads or Google Express and I'm sure it's going to roll out to other Google platforms in the future.
What does this mean to you as a retailer? Well, it works for retailers of any size. So like Google Shopping where when you put your ads on there your products display in a standard format and they are shown amongst all the other people who are paying for advertising this takes it a step further. Not only can consumers find your products but they can also purchase directly from the Google platform without going to your site.
Google claims this promotes customer loyalty and certainly in the same way as Amazon in the behemoth of the eCommerce world with more and more retailers having to sell on Amazon because Amazon is the search engine of choice for buying products over eCommerce now in the same way it seems as if this is what Google is trying to do.
How Does it Work?
How does this work for you? It allows you to sell directly on Google's platform. Google is the most used website in the world so this is a huge advantage to you if you want to get your products out there. If you have a budget for advertising and you are able to sell your product at a good price with a margin that's reasonable for you, it levels the playing field. This is because you can put your products on there and consumers can buy them safely and securely through Google's payment system where their payment details are saved and it makes you appear in the same order as all of these bigger retailers. If you have a niche product or you have a good margin it's a great way to go.
Also because Google is the most used search engine it is very important if you are doing shopping ads that you utilise this new feature when it becomes available for you. It works because it's within the actual Google platform and you actually pay a commission to Google. It implies that Google will decide which products are the best to show to a potential customer and if the sale is made through your product listing and your stock holding Google will take a commission on that. It's an interesting model and it certainly is going to need some experts in optimising your adverts to make sure that you are the person that people buy from.
Instant Checkout
Interestingly it has an instant checkout. This means that Google will store the payment data and this is a big issue actually that we see across a lot of clients and that is that even if they sell cheaper or products are sold directly on their site people will still prefer to check out on Amazon on as their details are already stored there. Amazon has the patent on one-click checkout so really this is another option to get your product in front of people who are searching for exactly what you do.
It's certainly an exciting development and something that we are going to be rolling out to our many eCommerce clients here at PPC Geeks.
If you're interested in further developing your shopping ads whether it's something you are currently doing or something you need optimising then gets in touch with us. We can do a free audit of your account. We'll tell you how well it is doing and we'll give you optimisation tips to tell you how to get better results for your shopping campaigns. It's a competitive market for eCommerce and this is another tool for you to use.
Hope you found that useful and I'll forward to speaking to you soon about optimising your Google Shopping experience.
Book Your 100% Free PPC Audit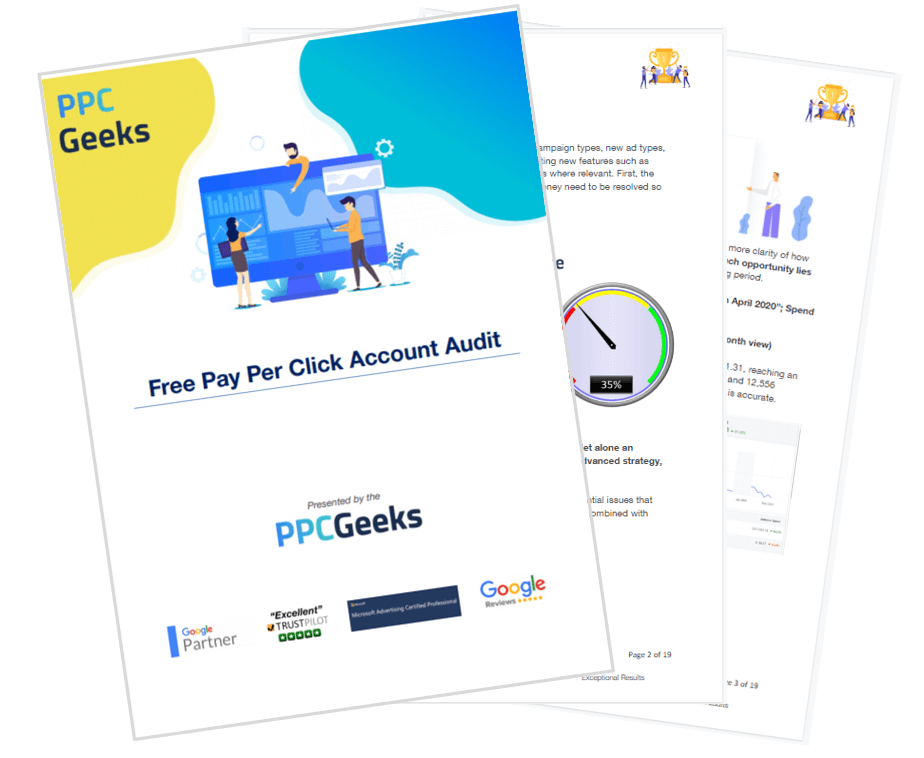 SIGN UP TO OUR NEWSLETTER