Alive & Dirty – Case Study
Alive & Dirty - Case Study
""Sales: Up 127% YoY"
"Revenue: Up 135% YoY"
The official online store for Dirty Menswear and Kidswear. Alive & Dirty stocks the best of fashion and sport from huge names such as EA7, Adidas, Nike, Under Armour and many, many more, as well as offering the finest from outdoor brands such as Berghaus, Spraway, Haglofs and more. This specialist streetwear retailer has three stores based in Liverpool, Dirty Mens and KIds in Liverpool One and Dirty in Huyton. This forward thinking fashion retailer offers next day free delivery and easy pay options making it a formidable force in the street fashion vertical.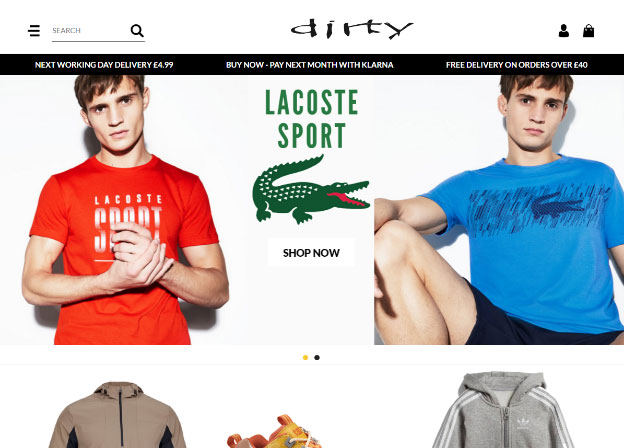 "Great service with proven results."
~ Matt Munnelly - Head of ecommerce
What are you waiting for?
It's time to get better results from your Google AdWords account - it's time to call in the Geeks…