Trustpilot Ads: How & Does TrustPilot Impact Your Ads?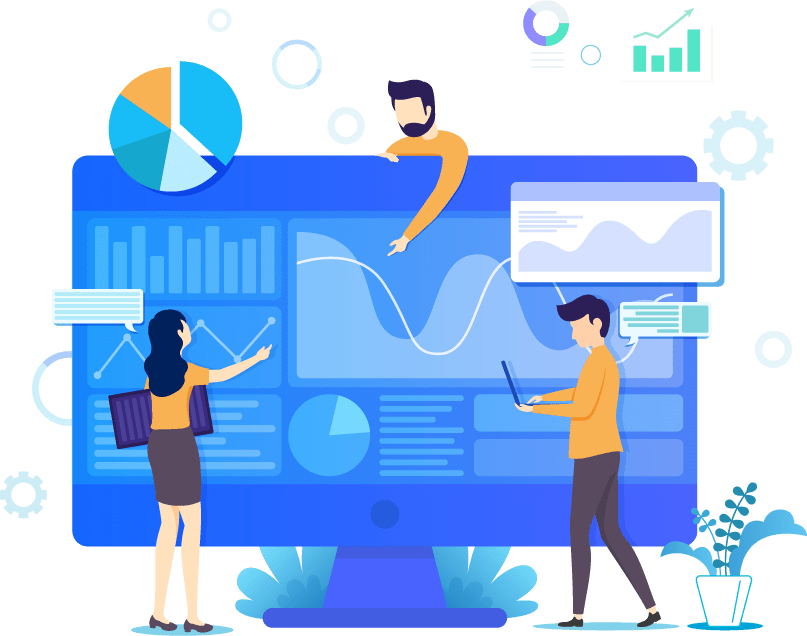 Trustpilot Ads: How & Does TrustPilot Impact Your Ads?
How TrustPilot Impacts on Your Ads and the Results You Get!
Whether its Google ads, PPC ads or social ads, using Trustpilot is one of the easiest ways to make an impact with your ads and increase your CTR. We all know that one way to build up customer trust and develop brand loyalty is by utilising the power of customer reviews. These reviews can provide much more than just feedback on your services; they can also increase traffic to your website and boost conversion rates once visitors get there.
Let's take a look at how Trustpilot can make your ads stand out and improve your marketing strategy.
How Does TrustPilot Impact Your Pay Per Click Ads?
Reviews are one of the most effective types of social proof you can get for your business. Used in the right way, they can boost your marketing performance and increase your CTR on ads.
A recent independent study conducted by Sirkin, named 'Trustpilot's Impact on Advertisements' found that '86% of consumers in the US and UK find ads more trustworthy with the Trustpilot trust mark'. In the UK alone, it found that a staggering '90% of consumers, on average, find ads more trustworthy with the Trustpilot trust mark.'
This clearly shows the huge impact that Trustpilot can have on ads. The report also found that the Trustpilot logo alone, without the stars, carries significant brand building power in ads. '89% of consumers in the UK, on average, find ads more trustworthy with only the Trustpilot logo'.
When it comes to online ads, whether it's Google Ads, PPC Ads, or Facebook Ads, the visual impact is what stands out. By adding the TrustPilot star rating, or even just the logo, to your ads can directly improve your CTR, which will improve your quality score, keep your cost-per-click lower and ensure you have a lower cost per acquisition. This can free up valuable marketing budget for further campaigns.
What is the TrustPilot Trust mark on ads?
The TrustPilot trust mark is a visual 'badge', often visible on display ads, homepages or social media that helps consumers to understand how credible your business brand is and how trustworthy your service is. Trustpilot ads will usually have a five-star rating, which is determined from the number of good or bad reviews they have received from previous customers.
When adding TrustPilot to your ads, you need to collect reviews from your customers. Once you have 100 reviews and an average score of 3.5-5 stars, your ads will begin to stand out from the crowd. Your TrustPilot rating can appear on your ads in Google search, Bing, Yahoo, and in merchant reviews on Google Shopping and Google Ads.
As an example, TrustPilot recently reported that by adding a TrustPilot Trust Market to an ad, it increased their remarketing click-through rate by 45%.
What about negative reviews?
The reviews you collect will not always be positive, however it's important to embrace the negative reviews and learn from them. Negative or critical feedback can help show customers that you are real, which will actually boost trust. It has also been shown that some customers are more likely to buy a product or service with a 4.2-4.5-star rating, rather than a 5-star rating, because perfect scores make customers suspicious.
The Sirkin study also found that '82% of consumers in the U.S. & U.K., on average, find ads more trustworthy with the Trustpilot trust mark, even when there are only four stars.' The decrease in percentage between 5-star and 4-star is just 4%.
TrustPilot can boost SEO
An added bonus of publishing TrustPilot reviews is that it can boost your SEO rankings, which means online consumers will find you and your products much easier. User-generated content is SEO gold as search engines are in the habit of rewarding content that is regularly updated, unique and keyword rich!
Why Trustpilot on ads?
Alternative customer review sites like Amazon or TripAdvisor have slowly fallen out of favour due to being plagued with fake or negative reviews, with companies being known to censor negative comments. TrustPilot is one of the review sites that consumers still find to be transparent and trustworthy. All reviews on Trustpilot are open to the public, creating a more transparent review service.
We Can Help!
At PPC Geeks, we are experts in the world of Pay Per Click marketing. If you're looking to enhance your ads by adding customer reviews like TrustPilot, or maybe you'd just like some general advice, we are offering 100% FREE PPC Ads Audits.
Book your FREE PPC Ads Audit today and find out how you can utilise the power of PPC campaigns! Get in touch today!
Book Your 100% Free PPC Audit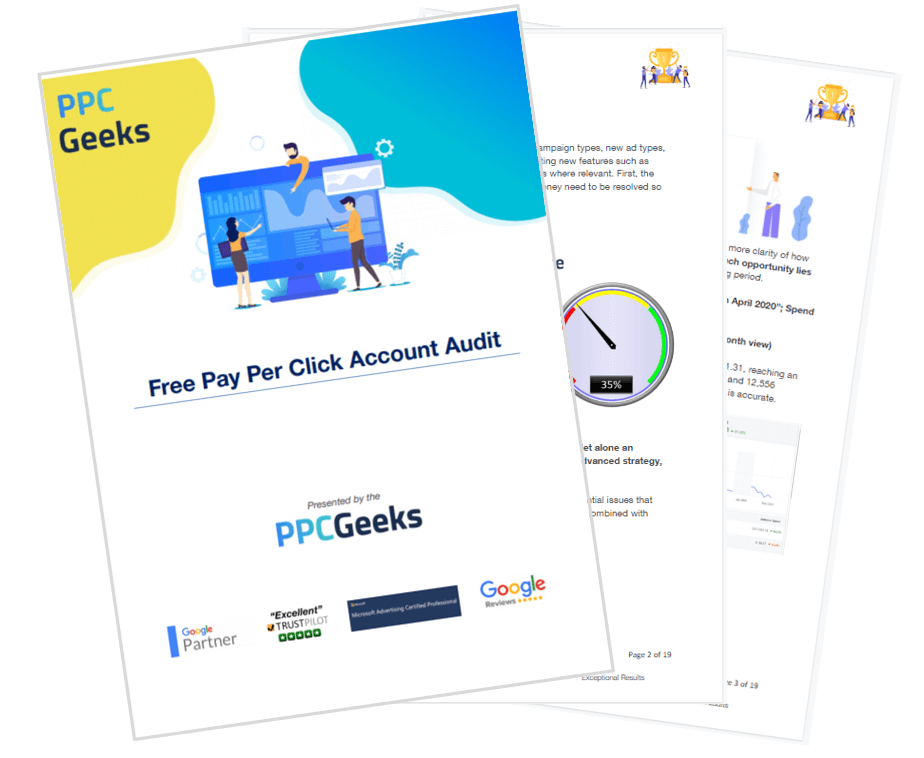 SIGN UP TO OUR NEWSLETTER