Google Announces a Universal Analytics Sunset for July 2023 in Favour of Google Analytics 4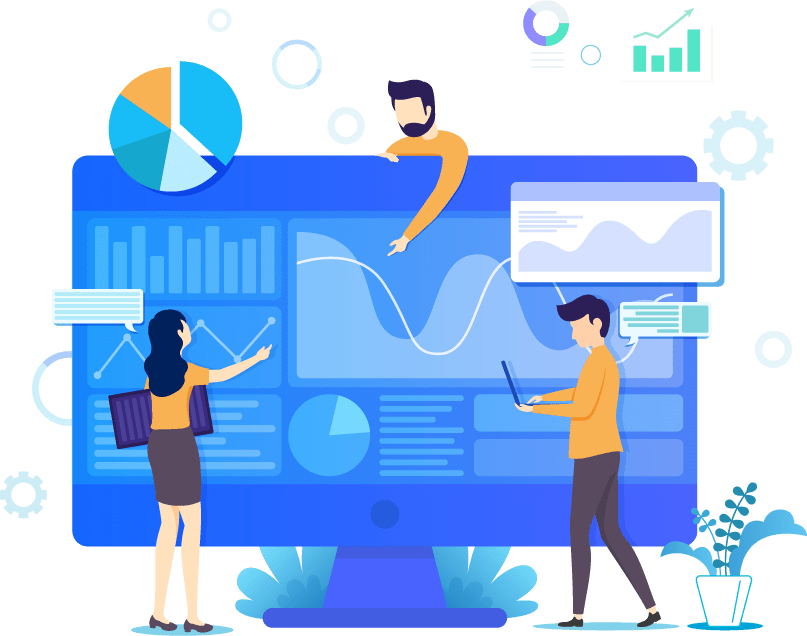 Google Announces a Universal Analytics Sunset for July 2023 in Favour of Google Analytics 4
Published earlier this month, Google announced plans to usher in a Universal Analytics sunset for the previous iteration of Google Analytics in July 2023.
Google is preparing to bring in Google Analytics 4 in 2023, therefore bringing about the Universal Analytics sunset. This news has been greeted warmly by many Google Ads consultants.
With Google Analytics 4 set to be the new best-in-class solution for monitoring website activity, we thought we would take a closer look at why Google is discontinuing Universal Analytics and what this means for you and your Google Ads company.
The Digital Tracking Arena Is Changing (And Fast)
To help keep you updated on all of the changes to tracking announced recently across the industry we have published several helpful guides, please find the below.
Why Have Google Announced a Universal Analytics Sunset?
Google says that they have resorted to the Universal Analytics sunset because the model it is built on is now obsolete. A sentiment that is echoed by many a Google Ads expert and PPC agency.
When asked to comment, Google said:
"Universal Analytics was built for a generation of online measurement that was anchored in the desktop web, independent sessions and more easily observable data from cookies. This measurement methodology is quickly becoming obsolete."
Unlike the present system that relies on cookies and event-based data, Google Analytics 4 can operate across multiple platforms, making it robust and more future-proof. Furthermore, GA4 prides itself on being safer and more privacy conscious.
In fact, one Google Ads specialist said that GA4 "helps businesses meet evolving needs and user expectations, with more comprehensive and granular controls for data collection and usage. Importantly, Google Analytics 4 will also no longer store IP addresses."
They continued:
"These solutions and controls are especially necessary in today's international data privacy landscape, where users are increasingly expecting more privacy protections and control over their data."
As seen by the statements above, this change reflects an evolution of how analytics is associated with websites and the evolving role analytics and data analysis plays in privacy. Therefore, when taking into account this scheduled Universal Analytics sunset, it is clear to see how this outdated model represents a previous time in which user privacy was not considered the priority it is today by many a Google Ads agency or PPC expert.
When Will Google's Universal Analytics Sunset Happen?
Google has given the marketing community around sixteen months to prepare for the Universal Analytics sunset and transition to GA4.
The main dates you need to be aware of are:
July 1, 2023 – All standard Universal Analytics properties will stop processing new hits
October 1, 2023 – All 360 Universal Analytics properties will stop processing new hits
That said, previously processed data across the Universal Analytics network will remain accessible for at least six months after the July and October deadlines.
Key Benefits of the Universal Analytics Sunset and Introduction of GA4
Google Analytics 4 is being introduced to meet a number of key objectives. Such as driving sales, generating leads and making customer engagement metrics clearer. The key benefits of GA4 include:
Insights Across Touchpoints – GA4 will provide a complete overview of the customer lifecycle, supported by a measurement model that isn't diluted or fragmented.
Data-driven Attribution – GA4 will assign attribution credit to all types of conversions and not just the last click, helping you to actively influence how people convert.
Valuable Data – AI will generate predictive metrics about user behaviour, creating new audience profiles and helping you understand your users and how they are likely to make a purchase via your website.
Actionable Insights – GA4 will make it easy to optimise your ad campaigns, helping you to combine web and app data to customise the structure of your web and marketing strategy.
If you work in PPC management, then the Universal Analytics sunset and introduction of Google Analytics 4 is set to change how you work, and from the benefits listed above, it promises to be a worthwhile transition to a much improved model.
PPC Geeks: Google Ads Authorities
Our team of Google Ads experts are constantly adapting to changes. Such as the Universal Analytics sunset, consistently maximising your campaigns whatever the circumstances may be.
The first step in this process, however, is investing in either a comprehensive Google Ads audit or a thorough PPC audit.
As an award-winning Google Premier Partner, we pride ourselves on how we keep you and your business at the forefront of any changes that may impact your campaigns.
Our Ga4 migration service is perfect for businesses that want to upgrade their existing Google Analytics setup. From just £2750, you can have our team of experienced professionals consult on the entire process with you. We'll make sure your data is reporting correctly and tracking parameters are set up. We'll also ensure everything is working properly so you can make the most of your insights. If you're ready to upgrade, simply go to our contact us page and submit an enquiry – we'll be happy to help!
Related GA4 Content To Help You On Your GA4 Journey
If you are struggling with your GA4 journey you know you are in safe hands with the PPC Geeks. But if you want more information before you contact us, we recommend these as your next steps.
Book Your 100% Free PPC Audit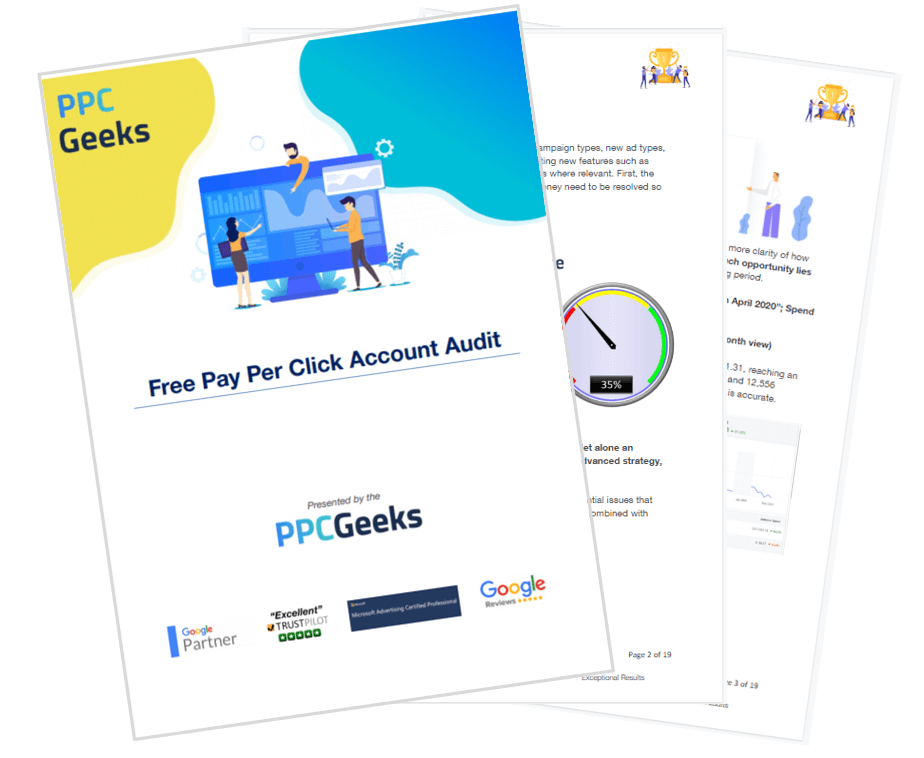 SIGN UP TO OUR NEWSLETTER