PPC Geeks Has Been Named a 2022 Google Premier Partner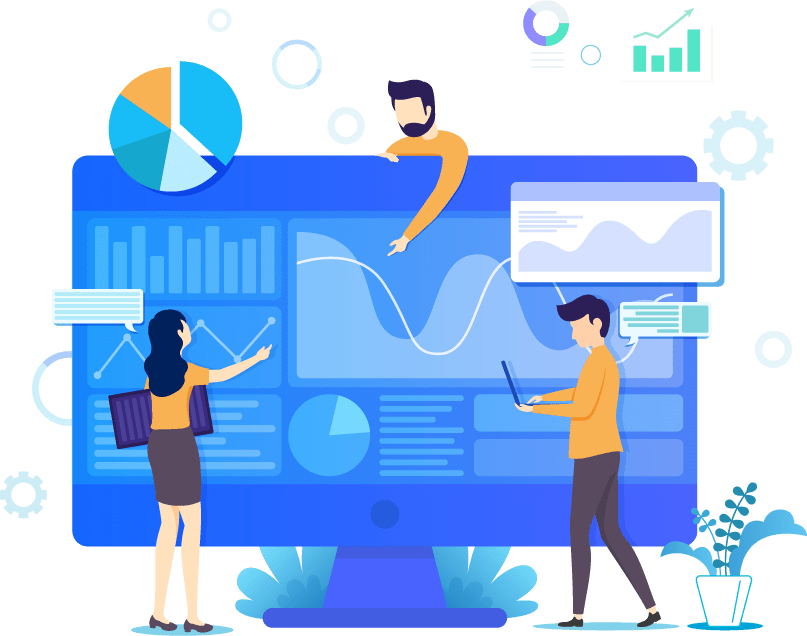 PPC Geeks Has Been Named a 2022 Google Premier Partner
The time for celebration and adulation is now! PPC Geeks has achieved 2022 Google Premier Partner status in the esteemed Google Partners Programme.
Acquiring 2022 Google Premier Partner status highlights our true dedication to creating a strong, positive and profitable impact for our Google Ads agency clients. This status is also proof of our team's hard work, commitment to generating growth, and their passion for delivering high quality results for our customers.
We have been named as one of the top 3% of Google Ads agencies by Google and given this Status for a reason. We work tirelessly in our devotion to providing our clients with the best possible service imaginable.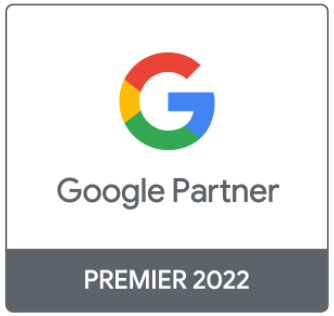 2022 Google Premier Partner Status
This month, Google recognised the achievements of a number of top-performing digital marketing partners and Google Ads companies across the globe by awarding them with Premier Partner Status as part of their new Google Partners programme.
The Google Partners programme has undergone significant changes for 2022, including redefining what it means to be a Premier Partner through new, advanced programme requirements and providing new Premier Partner benefits to support growth and success with Google Ads.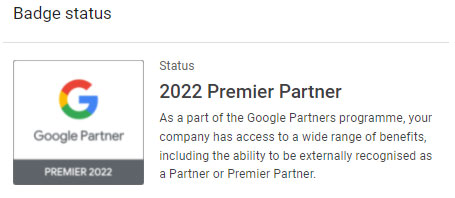 Everyone here at PPC Geeks is extremely proud to be a part of a select group of Premier Partners in the Google Partners programme. This programme is designed for advertising agencies and third parties that manage Google Ads accounts on behalf of other brands or businesses. Its mission is to empower companies by providing them with innovative tools, resources and support to help their clients succeed and grow online, and so to be recognised amongst the elite 3% is a huge honor and privilege.
When asked for a comment, Davang Shah, Senior Director of Google Ads Marketing said:
"Congratulations to our Premier Partners for being among the top 3% of Google Partners in the UK. These companies stand out based on their commitment to developing product expertise, building new client relationships and helping their current clients to grow. We look forward to supporting them as they help their customers succeed online."
Our team of experts provides a list of services – from Google Ads to PPC management and more, for brands and business owners across the country and abroad – and now we have the status to reinforce the work we do on a daily basis.
2022 Google Premier Partner: PPC Geeks Named In The Top 3% of Google Ads Agencies
As you can probably imagine, everyone at PPC Geeks was ecstatic to learn the news of our inclusion in the top 3% of Google Ads agencies. When asked about our newfound Partner status, Co-Founder, Dan Trotter said:
"We are all incredibly proud to be recognised by Google as one of the top-performing agencies in the world. We would like to thank all of our amazing PPC experts who, without them, we would not have gotten this prestigious award. It truly is an amazing achievement for all of the PPC Geeks team. Our team has continued to grow over the years with our skill base and expertise now being recognised by Google themselves."
Dan went further to say:
"It has been a pleasure helping so many brands develop and grow by providing best in class PPC marketing services. Thank you to all of the team and our amazing clients who let us use our experience on their PPC management to get them the best results possible. This is a truly great way to start 2022 by being named as a 2022 Google Premier Partners and being within the top 3% of Google Partners".
Benefits of 2022 Google Premier Partner Status
Being a 2022 Google Premier Partner comes with a whole host of benefits, all of which will have a monumental and positive impact on us as an agency and the results we achieve for our clients:
Education & Insights – Whether it's early access to educational materials, Google accreditations and certifications, intricate consumer insight reports or product betas, being a 2022 Google Premier Partner comes with a whole host of educational benefits.
Access & Support – As you can probably guess, such high status comes with a number of key advantages, whilst we also receive incredible access to advanced Google Ads support, dedicated account support and executive experiences, all of which our PPC experts can access to help you, the client.
Recognition & Rewards – To ensure that you and any prospective clients know that they're dealing with a team of experts, we have access to several reward types such as promotional offers, partner badges, directory and Premier Partner awards.
Simply put, by earning this status, the possibilities are truly endless.
PPC Geeks: A 2022 Google Premier Partner
The number of agencies recognised by Google has been cut down massively this year and is a reflection of our incredible results, account growth, client retention and colleague satisfaction.
Being a PPC client of PPC Geeks means you can get early access to betas, advanced support with your Google Ads and access to the latest industry insights – plus so much more.
So, why not invest in a free Google Ads audit from the top 3% Google Ads agency in the UK?
Book Your 100% Free PPC Audit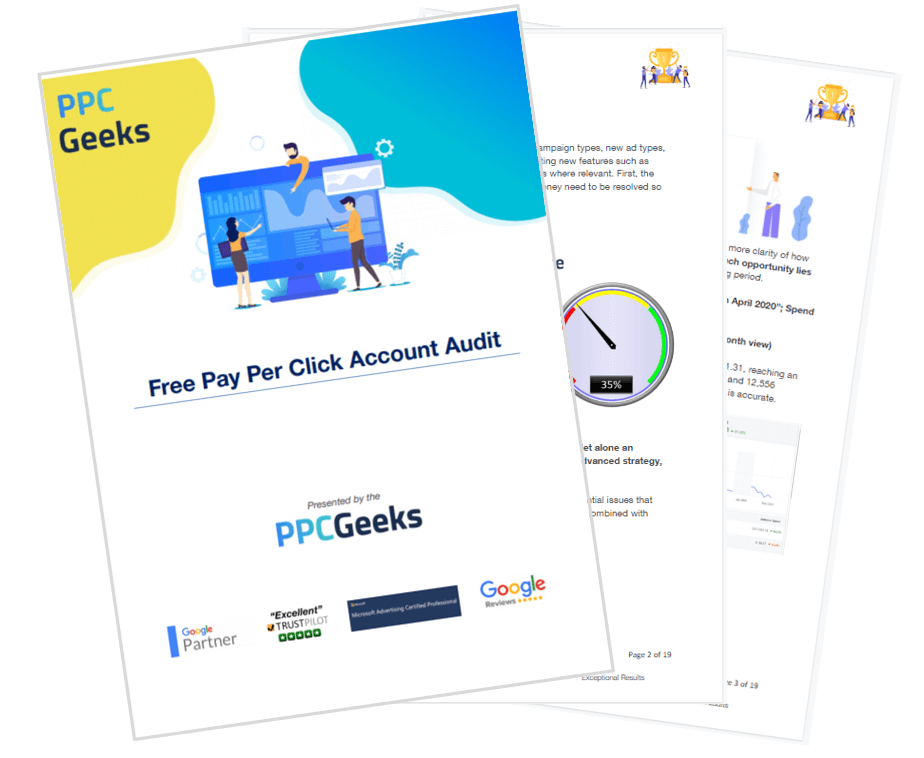 SIGN UP TO OUR NEWSLETTER