11 Best Web Designers 2023 (Get Ahead Of The Game)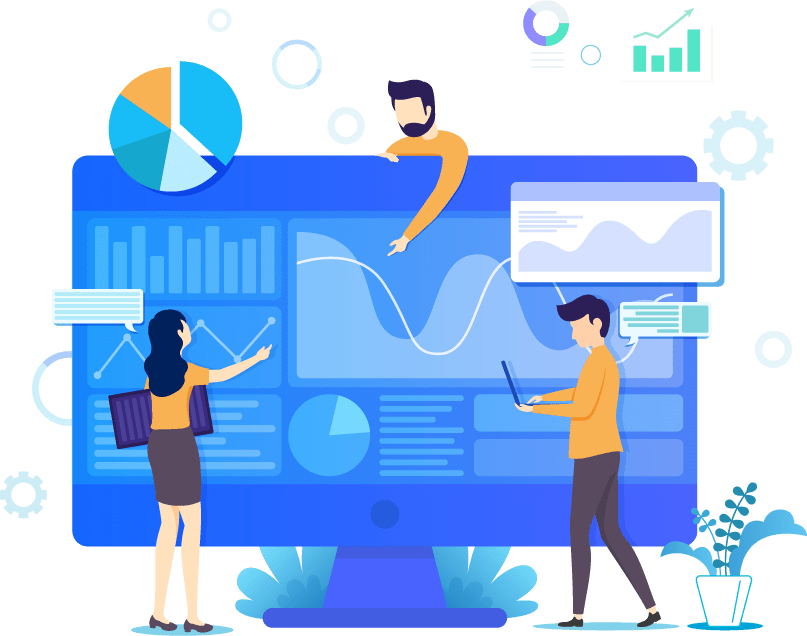 11 Best Web Designers 2023 (Get Ahead Of The Game)
***This post has been updated for 2023***
Are you tired of your website not performing how you want it to? Does it look a bit rubbish, outdated and bland? Agencies claiming to be the best web designers in the world are ten-a-penny these days. So, you can see why it's important to focus your search on a select few who are the best of the best. Be it portfolio size and stature or case studies and testimonials, there are so many things to consider when choosing the best web designer for you and your business. 
The support, advice and step-by-step help and guidance of a top web design agency is truly invaluable. So, here are the 11 best web designers in the world right now. 
The Very Best Of Awards 2023
Our PPC Ads aficionados have been tirelessly dedicated to exploring the digital landscape to uncover the finest resources essential for your brand's triumph. Without any delay, we invite you to follow the links below and discover the premier company that will propel your brand to new heights this year!
Who is the Best Web Design Agency in the World?
While we specialize in PPC marketing and not web design, we stand as the United Kingdom's top choice for brands looking to achieve remarkable growth through cost-effective PPC strategies.
Introducing the PPC Audit: Discover why it's imperative to secure your Free Pay Per Click Ads Audit today and gauge how your brand's PPC Ads account measures up against your rivals, and more importantly, how you can outperform them at every turn. Acquiring your complimentary pay per click ads review with us is, without a doubt, one of the most impactful decisions you can make for your brand this year! Here's what you stand to gain:
✅ Skyrocket Pay Per Click Sales 📈
✅ Slash Pay Per Click Costs 💰
✅ Expert Advice, Absolutely Free 🏆
Ready to take the plunge into a world of optimized PPC performance? Simply schedule your FREE PPC Ads Audit today! Our PPC Geeks will conduct a meticulous review of your Pay Per Click Ads Accounts, and rest assured, it won't cost you a dime. Plus, there's absolutely no obligation to engage our services to address any issues we identify.
What's at stake? Absolutely nothing. What you stand to gain? Everything. It's time to elevate your brand's PPC success to new heights!
Furthermore, we ask: Who are the best web designers in the world at the moment? It's an important question when searching for the right agency for you. 
Whether your goal is to increase visibility or boost your ROI, a website developed by some of the world's most renowned PPC experts and web designs can go a long way in helping you achieve your objectives. 
Knowing who the best web designers are can prove hugely profitable. See our comprehensive list below: 
Creative Brand Design 

Web Choice

Rudo Studio 

Pixated

Fortnight

Propeller

NerdCow 

Together 

Dazzle Studio 

CSI Media 

Vision Design 
There are a number of factors which make these 11 particular agencies the best web designers in the world. Here's why in a bit more detail:
Best Web Designers 1. Creative Brand Design
Points of note:
Minimum project size £10,000+
Founded 2007
Key projects include China Telecom Europe, Mercedes and Doodle
Based in London, Creative Brand Design is an award-winning web design agency with a particular focus on designing interactive, robust and bespoke web experiences for aspiring businesses and established brands. From graphic design & branding to SEO optimisation and UI/UX design, when building a website one thing is for certain, Creative Brand Design never overlook the conventional marketing assets that ensure a positive ROI for their clients' investment, making them one of the best web designers and Google Ads consultants in the world right now.
Website: Creative Brand Design Website
Reviews: Creative Brand Design Reviews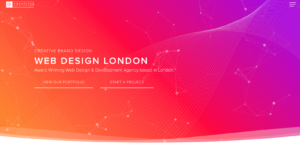 Best Web Designers 2. Web Choice
Points of note:
Located Yeovil, UK
£50-£100 / hr
10-50 employees
One of the reasons why Web Choice features so highly on our list of the best web designers in the world is that they understand how important it is to construct a unique online identity for your business in this ultra-fast moving era. SEO, web development and PPC experts, Web Choice are renowned for being extremely dedicated and highly experienced web designers who are easily equipped to deliver any project for any type of client based wherever they may be in the world.
Website: Web Choice Website
Reviews: Web Choice Reviews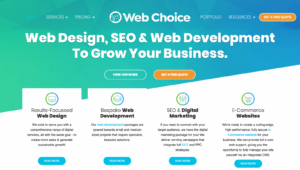 Best Web Designers 3. Rudo Studio
Points of note:
Minimum project size £10,000+
Key clients include John Lewis, Voyager World Wide, Nicon
4.9/5 reviews
A comprehensive UX/UI web design agency, Rudo Studio works with clients ranging from John Lewis and Nicon to Voyager World Wide and Climate AI, and are easily one of the best web designers in the world right now. Located in London, UK, Rudo Studio's USP is one of slick design, mobile usability and intricate web development.
Website: Rudo Studio Website
Reviews: Rudo Studio Reviews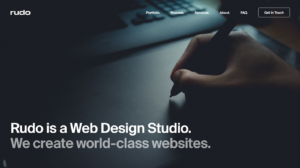 Best Web Designers 4. Pixated
Points of note:
Founded 2018
2-10 employees
Located London, UK
Be it their Google Ads specialists, Google Shopping agency arm of the business, or the industry experience that sets this agency apart from the rest, there's one thing you can depend on right now and it's that Pixated are one of the best web designers in the world. Clients such as Tesco, Mothercare, The Guardian and BBC Good Food have worked extremely closely with Pixated, generating the best ROI for some of their most varied and established partners and customers.
Website: Pixated Website
Reviews: Pixated Reviews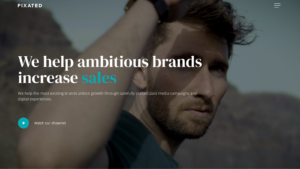 Best Web Designers 5. Fortnight
Points of note:
Minimum project size £5,000
£100-£150 / hr
Located Manchester, UK
An award-winning web design studio, Fortnight are based in Manchester and specialise in multiple facets of website development including conversion optimisation, UI/UX mobile design and web branding. Founded in 2014, Fortnight pride themselves on working within a tight unit and producing some of the best websites on the market at the moment.
Website: Fortnight Website
Reviews: Fortnight Reviews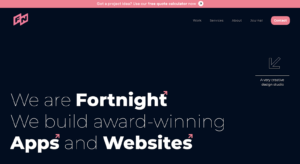 Next on Best Web Designers List:
6. Propeller
Points of note:
4.9/ 5 reviews
Minimum project size £25,000
Key clients include Twinings, Kellogg's and QHotels
With esteemed brands such as Kellogg's, QHotels, Wahaca and Twinings choosing to work with Propeller, it was only a matter of time before they appeared on a list of the best web designers. Indeed, Propeller has a varied arsenal that includes the expected web assets, but also tools such as PPC audits, branding and Google Ads audits respectively.
Website: Propeller Website
Reviews: Propeller Reviews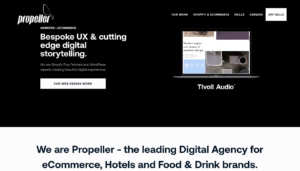 7. NerdCow
Points of note:
Minimum project size £25,000+
Located London, UK
1-10 employees
NerdCow is the first UK-based web design agency to introduce design sprints to the website building process, highlighting their passion for innovation. Their websites are expertly built and not only help companies generate leads and increase sales, but they also improve everything from internal workflow and operating costs. Because of this, NerdCow are one of the best web design agencies in the world.
Website: NerdCow Website
Reviews: NerdCow Reviews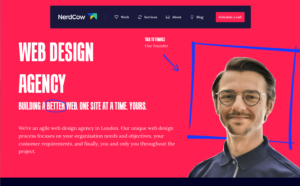 8. Together
Points of note:
4.9/5 reviews
£100-£150 / hr
Founded 2018
Together is a comprehensive web design agency building bespoke websites for B2B and B2C tech companies. Supporting brands across the UK, Europe and USA, and founded only four years ago, Together have carved out an extremely profitable niche for both themselves and their clients who include HP, Amazon, Global Payments and Morgan Stanley, to name but a few.
Website: Together Website
Reviews: Together Reviews
9. Dazzle Studio
Points of note:
Key clients include C.P. Company, Stone Island and Dlux London
£50-£100 / hr
Founded 2019
Dazzle Studio pride themselves on breaking away from the 'eCommerce sameness' by building creative websites that despite looking absolutely stunning, always have conversions at the forefront of everything they do. Founded in 2019, Dazzle Studio has managed to sign up the likes of C.P. Company, Stone Island and mid-market businesses with a £10m+ turnover, proving to the eCommerce industry that they truly are one of the best web designers in the world.
Website: Dazzle Studio Website
Reviews: Dazzle Studio Reviews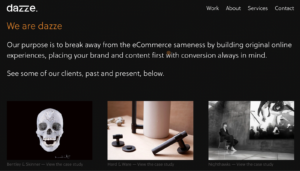 10. CSI Media
Points of note:
4.8/ 5 reviews
Located Cheshire, UK
Founded 1998
With projects starting at around £25k, CSI Media is an award-winning web development company with over 23 years' experience in delivering bespoke, advanced solutions for brands and enterprises across the UK. Concluding our list of the 10 best web designers, and with clients such as Auto Trader, Nexus and The Priority Group, CSI Media are one of the oldest, most experienced software developers in the UK and abroad.
Website: CSI Media Website
Reviews: CSI Media Reviews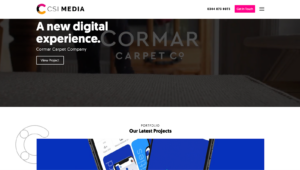 11. Visions Design
Points of note: 
5/ 5 reviews

Located Temecula, CA

Founded 2010 
Visions Design combines great design with the latest tech, priding itself on being a close knit team who love crafting incredible websites. With a decades' worth of experience, the clue is in the name: Visions Design are visionaries when it comes to designing websites. Proud of what they do, everyone at Visions Design brings something unique to the table. 
Website: Visions Design Website 
Reviews: Visions Design Reviews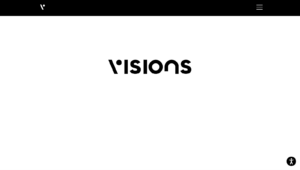 Why Invest in Specialist Web Design?  
Any of the above web design agencies are worthy of working with. That said, why would you want to invest in web design in the first place? 
In short, web design is worth investing in because it impacts how your target demographic and the wider online audience perceives your brand. 
The impression you make on them via your website could, in turn, make a sale, convert a subscription or turn a prospect away from a competitor. 
PPC Geeks – Web Design Specialists 
We pride ourselves on what we achieve for our clients daily, be that significant results or helping them put in place a successful web campaign. Contact PPC Geeks to see how we can help transform your business with a complete web refresh.
We always have your best interests in mind. If you require any help or want to improve your PPC or Google Ads, then invest in one of our 100% FREE PPC Ads audits. 
Book Your 100% Free PPC Audit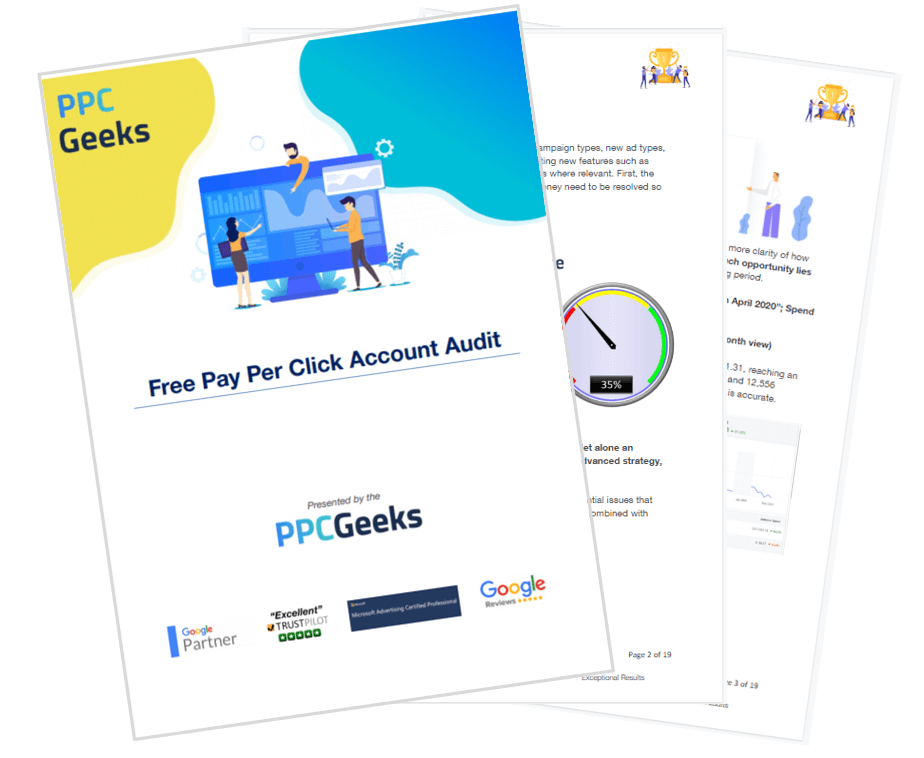 SIGN UP TO OUR NEWSLETTER