13 Best Facebook Ads Agencies 2022 (Grow Your Brand)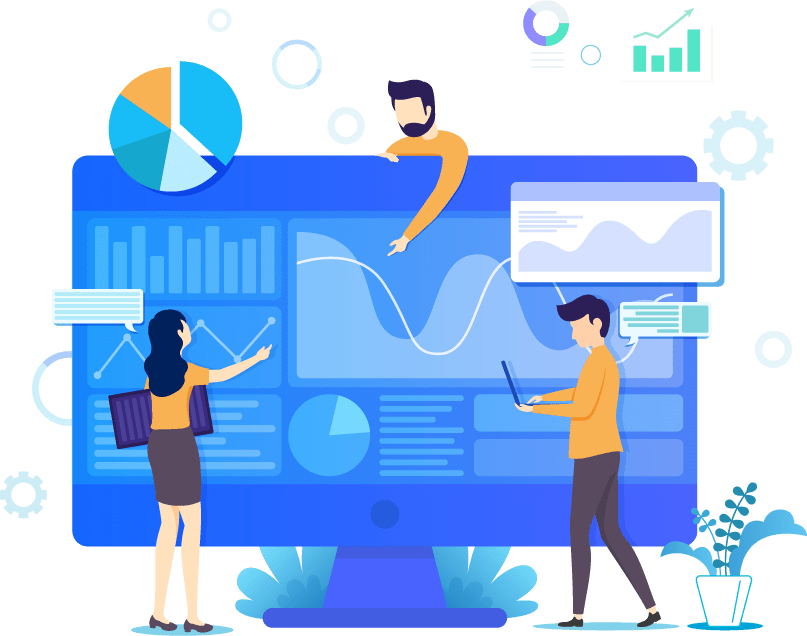 13 Best Facebook Ads Agencies 2022 (Grow Your Brand)
Are you sick and tired of your Facebook Ads agency underperforming? When you search for 'Facebook Ads agency' online, you get over 400,000,000 results, so, you can see why it's important to shorten your search to the best Facebook Ads agencies in the world. From portfolio size and stature and team size, to case studies and reviews, there are so many points you must consider when searching for the right Facebook Ads agency you can trust.
The support, advice and guidance of a top Facebook Ads agency is truly invaluable. So, here are the 13 best Facebook Ads agencies in the world right now.
The Very Best Of Awards 2022
Our Facebook Ads PPC boffins have been hard at it and scouring the web for the very best of everything you might need to make your brand succeed. So without further ado, follow our links below to find the very best company out there to help skyrocket your brand this year!
Who is the Best Facebook Ads Agency?
Who is the best Facebook Ads agency? It's a good question, and, let's be honest, there's no point counting down a list of the best Facebook Ads agencies without suggesting who is the best.
At PPC Geeks, whether it's our PPC management team or PPC agency Manchester or PPC agency London, we are simply the best, most authoritative Facebook Ads agency in the world, specialising in campaigns that look good, increase visibility and, most importantly, deliver your desired ROI.
So, as you can see, knowing who the best Facebook Ads agency is, in fact, can prove massively beneficial.
List of The Best Facebook Ads Agencies
PPC Geeks
Disruptive Advertising
Skille
Lilo Social
Metric Theory
Markacy
Eboost Consulting
Favoured
Monsoon
Mindful Marketing Co.
Profitable Ads Inc.
Firebelly Marketing
Megaphone Marketing
There are numerous facets that feed into what makes these 13 specialists the best Facebook Ads agencies in the world. Here they are in a bit more detail:
1. PPC Geeks the Facebook Ads Experts
Points of note:
Google Premier Partner 2022
4.9/5 reviews
Founded 2017
Everybody here at PPC Geeks is very proud to be not just one of the best Facebook Ads agencies in the world, but we are the best, specialising in creating long-term value and an ever-lasting impact through Facebook Ads. Across the world, one thing is true of our team at PPC Geeks: We are Facebook Ads experts and appreciate that building a successful Facebook Ads campaign takes help and support – something we give our clients in abundance.
Website: PPC Geeks Website
Reviews: PPC Geeks Reviews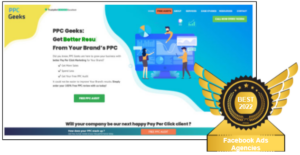 2. Disruptive Advertising
Points of note:
50-250 employees
PPC focused
Key clients include PennyMac, Adobe and Diesel Power Gear
By their own admission, Disruptive Advertising are passionate about building lifelong relationships on a foundation that starts with their clients' marketing strategy, and in particular their approach to Facebook Ads. Founded over a decade ago, Disruptive Advertising translates their unique ethos into their social media strategy, resulting in a Facebook Ads and PPC agency you can trust.
Website: Disruptive Advertising Website
Reviews: Disruptive Advertising Reviews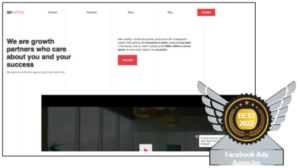 3. Skille
Points of note:
eCommerce and Social Media focused
Located Montreal, Canada
£1,000 minimum project size
Skille is one of the best Facebook Ads agencies for a reason: they simply focus on what they do best and continue doing it to an extremely high standard, and in this case it's social media ads for eCommerce businesses. Dedicated to improving transparency and increasing the speed in which we advertise on Facebook, Skille have worked with some of the fastest-growing eCommerce businesses in the world, helping them generate excess amounts of revenue via Facebook.
Website: Skille Website
Reviews: Skille Reviews

4. Lilo Social
Points of note:
£5,000 minimum project size
Key clients include NYC FC, Bleacher Report, BAUER Hockey
4.9 Reviews
Founded in 2016, Lilo Social is a comprehensive eCommerce funnel agency based in Brooklyn, NY specialising in PPC, Facebook Ads and asset creation. Working with some of the most highly respected sports clubs and sports publications in the world, Lilo Social very rarely loses a client thanks to their incredible output and customer retention record. In short, they let their work speak for itself, and in this case, their Facebook Ads certainly speak the loudest.
Website: Lilo Social Website
Reviews: Lilo Social Reviews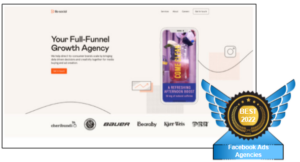 5. Metric Theory
Points of note:
Founded 2012
Key clients include GoFundMe, The Walking Company, Personal Capital
Digital Strategy and Social Media Marketing focused
With clients like GoFundMe and Generation Tux, is there any wonder why Metric Theory makes our list of the best Facebook Ads agencies. After working with thousands of social media clients on their particular Facebook Ads campaigns, Metric Theory focuses on implementing a digital strategy that puts you and your social media ads first.
Website: Metric Theory Website
Reviews: Metric Theory Reviews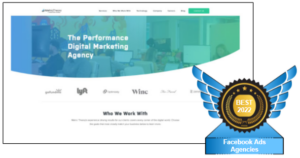 6. Markacy
Points of note:
£150-£200 / hr
Located New York, NY
Facebook advertising focused
With a robust appreciation of working quickly and professionally, Markacy is a growth agency focused on helping leading brands and startups bring their vision to life and accelerate their revenue income through the power of Facebook marketing. Some of America's most exciting startups trust Markacy as they are, without doubt, one of the best Facebook Ads agencies in the world.
Website: Markacy Website
Reviews: Markacy Reviews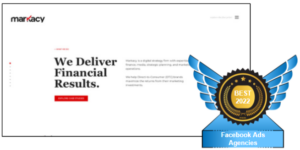 7. Eboost Consulting
Points of note:
4.9/5 reviews
Founded 2005
Key clients include Tat2x, Voyager Media Network, Agentology
With a particular interest in social media marketing, this Facebook and Google Ads company provide everything from paid ads to PPC audits for some of the most renowned eCommerce brands and businesses in both American and across the globe. More like specialist consultants rather than marketers, Eboost Consulting not only builds you a robust strategy, but creates and executes your campaigns too.
Website: Eboost Consulting Website
Reviews: Eboost Consulting Reviews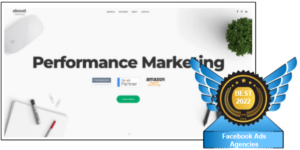 8. Favoured
Points of note:
Key clients include Durex, Kodak and MTV
Mobile & App marketing
Minimum project size £5,000+
Favoured both in name and by some of the biggest brands in the UK, Favoured was founded in 2017 by one of Apple's most senior marketing executives. Favoured are much loved by their clients because of their proactive approach to creativity, communication and marketing on social media in general. Fun and strategic in equal measure, Favoured are one of the best Facebook Ads agencies in the UK due to their results-driven yet playful mindset.
Website: Favoured Website
Reviews: Favoured Reviews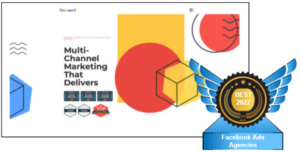 9. Monsoon
Points of note:
Located Berlin, Germany
Founded 2019
£100-£150 / hr
Priding themselves on taking a holistic approach to social media marketing, Monsoon specialise in being everything from a Google Shopping agency to expert Google Ads consultants. Rated 4.8/ 5, and working with businesses valued over £1bn, Monsoon's Facebook Ads campaigns in particular realise a natural synergy with their clients' wider marketing objectives.
Website: Monsoon Website
Reviews: Monsoon Reviews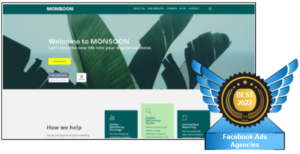 10. Mindful Marketing. Co
Points of note:
Key clients include Telus, Manners & Co and Tiger Tool
10-50 employees
PPC and Digital Strategy focused
Ideal for helping you scale up your eCommerce brand with Facebook Ads, Instagram Ads, and employing only the very best Google Ads experts, Mindful Marketing. Co is a hyper-growth and results led agency that uses social media to its advantage when it comes to marketing brands and businesses online. Using a blend of AI and human-led creativity, Mindful Marketing. Co was founded in 2018 and is aggressively results driven when it comes to making an impact on the sector.
Website: Mindful Marketing. Co Website
Reviews: Mindful Marketing. Co Reviews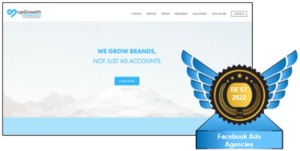 11. Profitable Ads Inc.
Points of note:
£300+ / hr
Located Niagara Falls, Canada
eCommerce and Social Media Marketing focused
Based in Toronto, Profitable Ads Inc. is an agency with an obsessive focus on the human side of eCommerce marketing and business management. Amazingly, Profitable Ads Inc. have been able to generate over £40m in sales via Facebook advertising and social media marketing in general, making them easily one of the best Facebook Ads agencies in the world right now.
Website: Profitable Ads Inc. Website
Reviews: Profitable Ads Inc. Reviews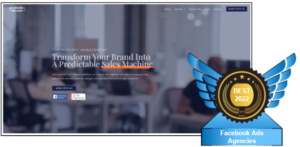 12. Firebelly Marketing
Points of note:
Social Media focused
Services include Google Ads audits, blogging, social media management
£1,000+ minimum project size
Firebelly Marketing is an award-winning social media marketing agency with a single goal in mind: 'to make brands more likeable and profitable via social media.' With clients including the likes of SONY, Team USA and For Dummies, when it comes to Facebook Ads, Firebelly Marketing truly go above and beyond for their clients.
Website: Firebelly Marketing Website
Reviews: Firebelly Marketing Reviews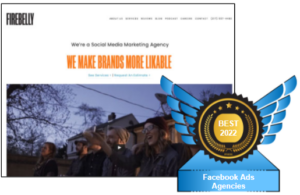 13. Megaphone Marketing
Points of note:
4.9/ 5 reviews
Founded 2013
Located Richmond, Australia
Recently awarded 'Best Social Media Company of the Year,' is there any wonder why Megaphone Marketing features so heavily on our countdown of the best Facebook Ads agencies? Working closely with businesses valued from anything from £1m to £10bn+, Megaphone Marketing are exceptional at growing businesses on Facebook while having the results-driven processes to depend on further down the line.
Website: Megaphone Marketing Website
Reviews: Megaphone Marketing Reviews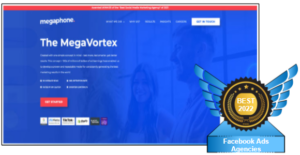 Best Facebook Ads Agencies: Why Invest in Facebook Ads?
Any of the above Facebook Ads agencies are worthy of working with, however, why would you want to invest in Facebook Ads in the first place?
Facebook Ads can help your business get more visibility for your Facebook content, website and general products & services. Whether it is cornerstone website content with vibrant images, video ads or banners and blogs, Facebook Ads can be set up to target greater demographics and increase everything from impressions and click-through-rate to revenue and more.
How Do I Choose a Facebook Ads Agency?
There are numerous ways of choosing which Facebook Ads agency you want to pair up with. Indeed, finding any advertising agency isn't easy, but when you know what you're looking for, it's easier to say the least.
From deciding on what price you want to pay, to knowing what type of Facebook Ad type you want to concentrate on, to listening to recommendations and doing your own market research, these are just some of the tried-and-tested ways of selecting the best Facebook Ads agency for your business.
Best Facebook Ads Agencies: PPC Geeks
At PPC Geeks, we are proud to say that we are one of the best Facebook Ads agencies in the world, just as much as we are proud to say that we feature in the top 3% of agencies in the world when it comes to working with Google.
So, with this in mind, why not invest in our FREE Facebook Ads audit today and let us help you take your campaigns to the next level.
Book Your 100% Free PPC Audit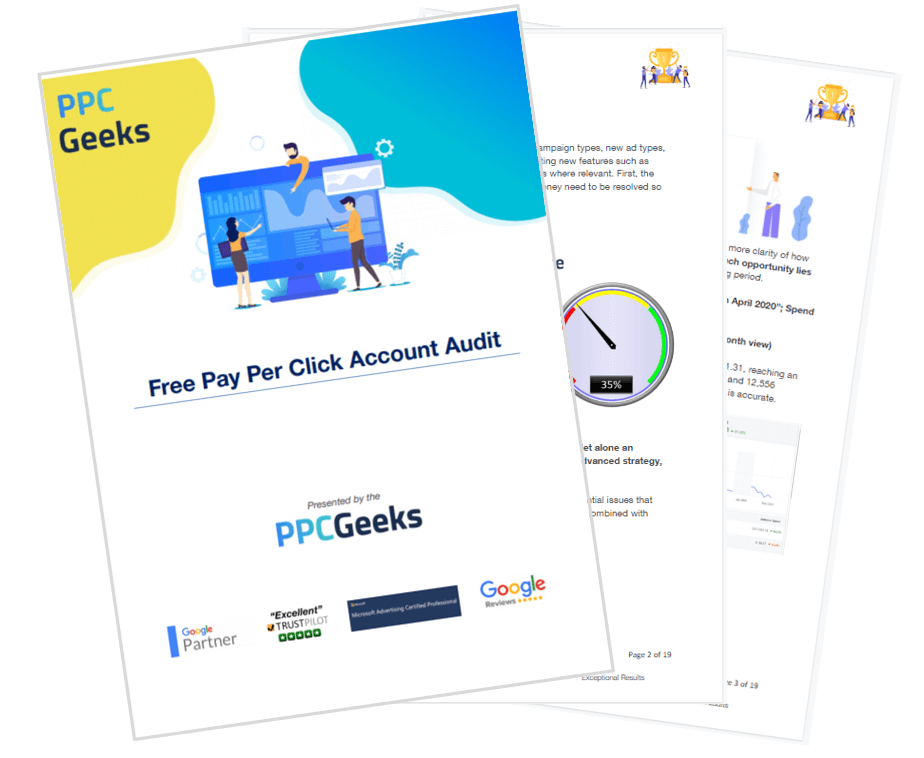 SIGN UP TO OUR NEWSLETTER