16 Best eCommerce Platforms 2023 (eCom Heaven)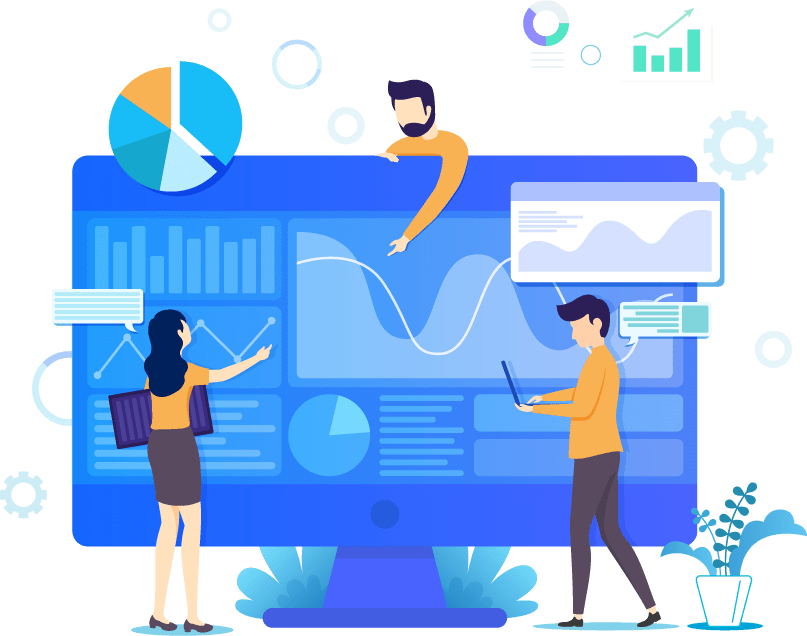 16 Best eCommerce Platforms 2023 (eCom Heaven)
***This post has been updated for 2023***
Your chosen eCommerce platform performs best when both the company and the consumer play an equal role in its development. A favoured tool of Google Shopping agencies across the world, having the right eCommerce platform in place is essential if you want to pursue a proven way to generate sales online. 
As an eCommerce business, you want to put in place a robust eCommerce platform for a number of reasons, mainly because it's easily scalable and provides a healthy ROI.
The support, advice and step-by-step help and guidance of a top eCommerce agency is truly invaluable. So, here are the 16 best eCommerce platforms in the world right now.  
The Very Best Of Awards 2022
Our eCommerce PPC Experts have been diligently at work, combing the vast expanse of the internet to uncover the absolute best resources to ensure your brand's triumph. Without delay, explore the links below to discover the premier company that will propel your brand to new heights in the coming year!
What is the Best eCommerce Platform?
Attention eCommerce Brands: Your Ads are Leaking Money. We'll Plug the Holes for Free.
You know the ugly truth: your current ads are full of problems. Overpaying for the wrong keywords. Terrible quality scores tanking performance. Messy account structure strangling results.
But you can't fix what you can't see. Run an incompetent PPC campaign long enough and waste starts to feel normal.
Let the expert auditors at PPC Geeks rip the blindfold off for FREE. We'll meticulously audit your account, sniff out every last issue, and create a crystal clear roadmap for improvement.
You'll see exactly where your ads are failing and how our eCommerce PPC specialists will transform them. We'll hand you the keys to lower costs, higher conversions, and maximum ROI from every ad dollar.
And you risk nothing. The audit is 100% FREE and you're under no obligation to hire us afterwards. Although once you see how we can unlock the true potential of your eCommerce PPC, you'll be begging to work with us.
Stop wasting money on leaky ads. Get your FREE eCommerce Ads audit today. We'll show you how great your campaigns could be, at no cost or commitment whatsoever.
And so, it's an important question to ask oneself when searching vivaciously for the right platform for you and your eCommerce business: What is the best eCommerce platform in the world right now? 
So, as you can see, knowing what the best eCommerce platform is for your business can prove hugely beneficial.
Absolute Web

Brainvire Infotech Inc

Rave Digital 

Xfive

Novi.Digital 

Liventus

Flycast Media  

Emizen Tech

121 eCommerce 

Pivofy 

MOBIKASA

Netsmartz

Gauss Development

Fatbit Technologies

Trellis

Sunrise Integration
There are multiple factors that inform what makes these 16 particular agencies the best eCommerce platform builders in the world. Here's why in a bit more detail:
1. Absolute Web
Points of note: 
Minimum project size £10,000+

4.9/5 reviews

Founded 1999
Absolute Web specialises in digital eCommerce and marketing solutions. At Absolute Web, they understand that digital impressions are seriously important, now more than ever. Their goal is to create engaging eCommerce platforms that increase lead generation and boost brand awareness with best-in-class user interactions – and, they have done so to great acclaim since 1999.
Website: Absolute Web Website
Reviews: Absolute Web Reviews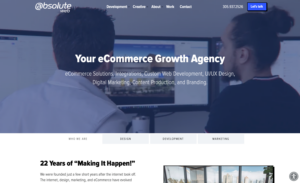 2. Brainvire Infotech Inc
Points of note: 
4.8/5 reviews

Founded 2000

Minimum project size £25,000+
Walt Disney, Fossil, Insomnia Cookies, Bay Alarm Medical, FreshDirect, Landmark Group, Krispy Kreme Doughnuts, and Southwest Airlines are some of Brainvire Infotech's clients, for which they have transformed their eCommerce platforms. One of the fastest growing companies in Silicon Valley, Brainvire Infotech Inc is without doubt one of the best eCommerce platform builders in the world. 
Website: Brainvire Infotech Inc website
Reviews: Brainvire Infotech Inc reviews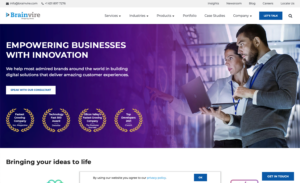 3. Rave Digital
Points of note: 
250-1,000 employees

4.9/5 reviews

100% focus eCommerce development 
Rave Digital is a top-rated eCommerce platform provider with a wealth of experience working with both B2B and B2C clients. With locations that span the breadth of the globe, Rave Digital provides end-to-end, high quality eCommerce solutions for some of the most esteemed brands and exciting startups in the industry, and have been doing so since 2008. 
Website: Rave Digital website
Reviews: Rave Digital reviews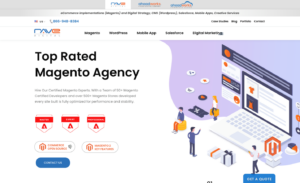 4. Xfive
Points of note: 
Founded 2005

50-250 employees 

4.9/5 reviews 
Focused on helping businesses grow online, Xfive have been working in the industry for over 15 years and have helped some of the world's biggest, most established businesses in the world. Having been fortunate to help some of the most recognisable brands ever created, Xfive have been able to refine their practices, making them one of the best eCommerce platforms ever. 
Website: Xfive website
Reviews: Xfive reviews
5. Novi.Digital
Points of note: 
Minimum project size £5,000+

£150-£200 / hr

Founded 2009 
If you're looking for a PPC expert or an experienced eCommerce platform builder, then look no further than Novi.Digital – one of the best eCommerce platform agencies in the world right now. Novi.Digital focuses on building eCommerce platforms on behalf of their clients and servicing their websites by implementing a number of established marketing techniques. 
Website: Novi.Digital Website
Reviews: Novi.Digital Reviews

6. Liventus
Points of note: 
Minimum project size £5,000+

Located Chicago, IL 

Founded 2002
Liventus specialises in eCommerce platforms and enterprise softwares that aim to streamline and improve business development. Priding themselves on the peace of mind they provide their clients with, Liventus are nothing short of exceptional, be them Google Ads specialists or Google Ads experts. 
Website: Liventus website
Reviews: Liventus reviews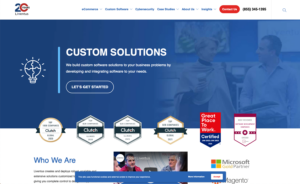 7. Flycast Media
Points of note: 
Key clients include ServerSpace, Ecowater, IMS of Smithfield 

4.8/5 reviews

80% PPC focus 
Helping clients achieve their eCommerce goals, Flycast Media are extremely knowledgeable when it comes to building robust eCommerce platforms. With a multifaceted focus, Flycast Media is home to some of the most seasoned eCommerce specialists in the business. 
Website: Flycast Media Website
Reviews: Flycast Media Reviews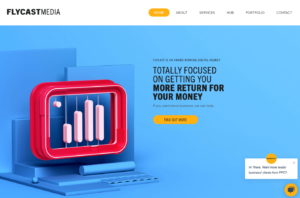 8. Emizen Tech
Points of note: 
Founded 2013

4.9/ 5 reviews

<25 / hr 
Emizen Tech are an esteemed IT company that are experts at building best-in-class eCommerce platforms. They deliver scalable, impactful and quality eCommerce platforms that propel masses of people to your website, making them an adept Google Ads company too. With this in mind, Emizen Tech is 100% deserving of a place on our list of the best eCommerce platforms. 
Website: Emizen Tech website 
Reviews: Emizen Tech reviews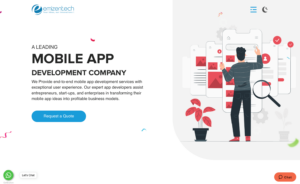 9. 121 eCommerce
Points of note: 
4.8/ 5 reviews

Minimum project size £10,000+

Founded 2014
Acclaimed business and eCommerce growth experts, 121 eCommerce are adept at building website platforms that excel and thrive in the digital landscape. With almost perfect reviews across the board, and with a knack for slick, clear communication, 121 eCommerce deserve a place on our list of the best eCommerce platforms because they are easily industry leaders and an exceptional Google Ads agency too. 
Website: 121 eCommerce website
Reviews: 121 eCommerce reviews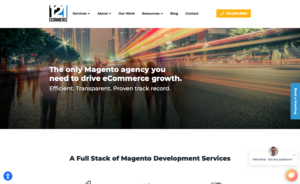 10. Pivofy
Points of note: 
Located Chicago, IL

2-10 employees

100% eCommerce focus 
Pivofy is a Chicago based company specialising in the execution of end-to-end eCommerce platforms, concentrating on brand-driven and user-centric strategies and creating exceptional user experiences Pivofy are exceptional eCommerce platform builders, and appear on our countdown for a myriad of performance-based reasons. 
Website: Pivofy Website
Reviews: Pivofy Reviews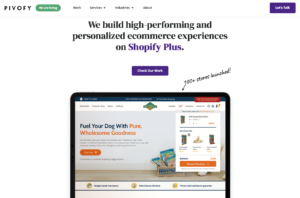 11. MOBIKASA
Points of note: 
Minimum project size £10,000+

90% focus eCommerce platforms 

Key clients include Versace, Columbia University and Mavi Jeans 
With clients such as Versace and Columbia University, it comes as no surprise that MOBIKASA features so highly on our countdown of the world's best eCommerce platforms. This eCommerce company is an expert at helping their clients launch their eCommerce platform – and thanks to MOBIKASA, they are guaranteed a level of service that is unrivalled by many in the industry. 
Website: MOBIKASA Website 
Reviews: MOBIKASA Reviews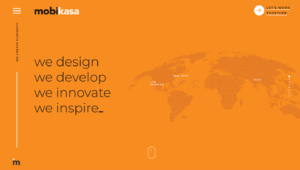 12. Netsmartz LLC
Points of note: 
Founded 1999

4.9/ 5 reviews

Key clients include Samsung, Arc Holding and Unite Private Network 
Based in the US and founded as far back as 1999, Netsmartz LLC have been working with eCommerce businesses for a seriously long time, amassing a wealth of knowledge to help accelerate the growth of the likes of Samsung and Swift Medical, for example. With a split focus between IT, app development and eCommerce platform building, Netsmartz LLC is a truly talented company made up of even more talented individuals.
Website: Netsmartz LLC website
Reviews: Netsmartz LLC reviews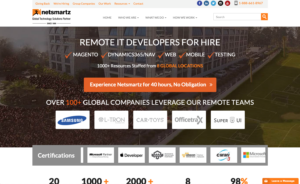 13. Gauss Development
Points of note: 
4.9/ 5 reviews

£25-£50 / hr

Located Osijek, Croatia 
Gauss Development is an award winning eCommerce company who recently made it onto Deloitte's list of the 50 fastest growing technology companies. Despite the acclaim, Gauss Development remains committed to building their customers the best eCommerce platforms imaginable. 
Website: Gauss Development website
Reviews: Gauss Development reviews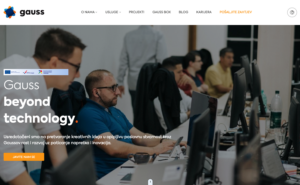 14. FATbit Technologies
Points of note: 
4.9/5 reviews

50-250 employees

Founded 2004
FATbit Technologies is a leading software development company with a global customer base. Established in 2004, the company focuses on developing result-driven and customer-centric eCommerce solutions based on the insights gained over years of industry experience and knowledge in terms of eCommerce platform development.
Website: FATbit Technologies website
Reviews: FATbit Technologies reviews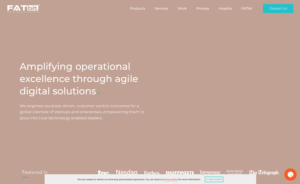 15. Trellis
Points of note: 
£150-£200 / hr

Minimum project size £25,000+

4.8/5 reviews
Trellis is a full service eCommerce platform provider that specialises in providing eCommerce services for businesses of multiple sizes and unique disciplines. Their objective is to create vibrant eCommerce platforms that increase sales and accelerate brand visibility. 
Website: Trellis website
Reviews: Trellis reviews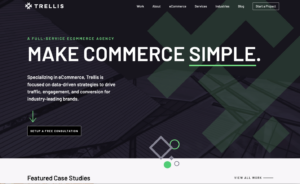 16. Sunrise Integration  
Points of note: 
Founded 1999 

Minimum project size £5,000+

5/5 reviews
Sunrise Integration crafts high quality custom eCommerce solutions so businesses can focus on what makes them great. Sunrise Integration specialises in helping everyone from startups to FT500 companies succeed in bringing eCommerce projects to life. Indeed, they have a proven process and experience in giving companies a cutting edge over their competition.
Website: Sunrise Integration website
Reviews: Sunrise Integration reviews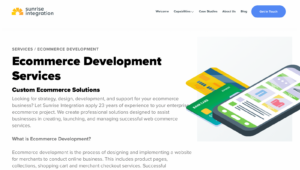 Why Invest in an eCommerce Platform
Choosing an eCommerce platform is a big decision that needs time to make, so it's important to consider everything before making your decision. 
Encouraging customers to buy online can save money, time and work. 
For a product-based business, that means being more competitive in the marketplace as the benefits are even greater than those who persist with having a physical presence on the highstreet, making the decision to develop an eCommerce platform a complete no-brainer. 
PPC Geeks – eCommerce Experts
We pride ourselves on what we achieve for our clients daily, be that significant results or helping them choose the best eCommerce platform for them. Contact PPC Geeks to see how we can help transform your business in 2023 by helping you maximise your eCommerce output. 
We always have your best interests in mind. If you require any help or want to improve your PPC or Google Ads, then invest in one of our 100% FREE eCommerce Ads audits. 
Book Your 100% Free PPC Audit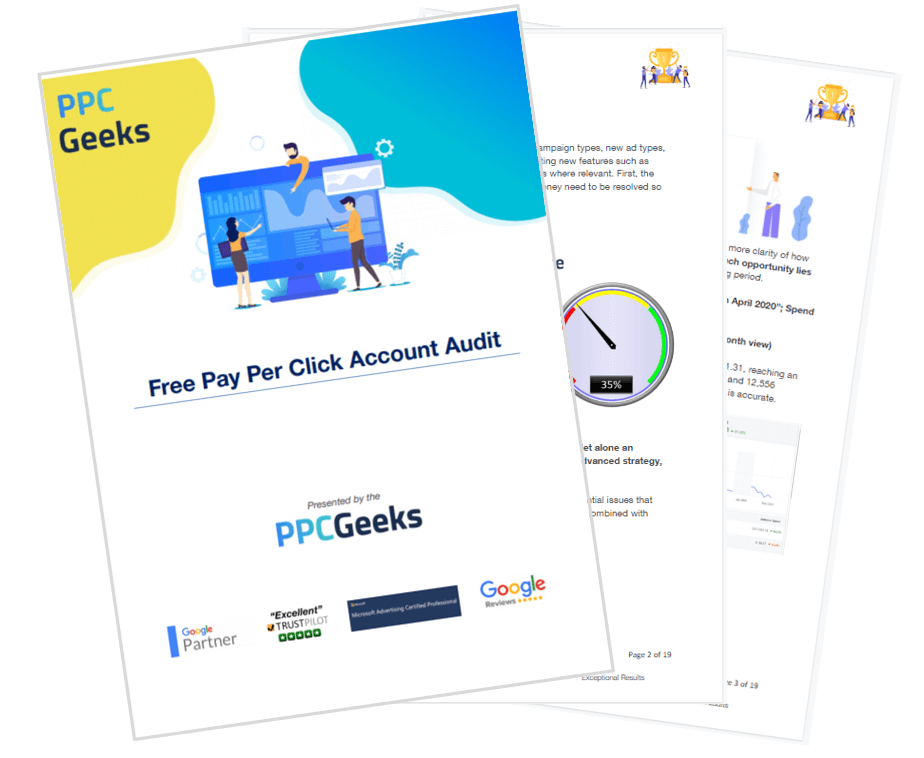 SIGN UP TO OUR NEWSLETTER