Google Ads Launches New AI Powered Travel Goals For Performance Max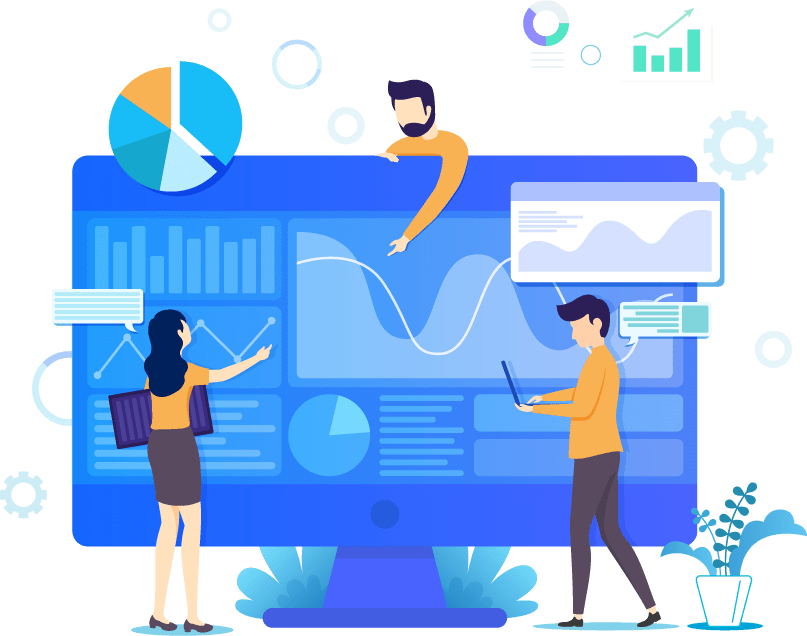 Google Ads Launches New AI Powered Travel Goals For Performance Max
Performance Max for travel goals is Google's new AI-powered tool for hotel marketers. It is designed to aid creation of multi-format ads and reach more travellers across many channels.
The launch of Google Ads' new AI-powered travel goals for Performance Max was greeted with great acclaim from hotel advertisers and those working in the hospitality sector. With some hailing it as transformative and revolutionary for the industry.
So let's take a closer look at what this new AI-powered travel goals tool for Performance Max may mean for the hospitality advertising industry.
What is Travel Goals for Performance Max
In a recent announcement, it was confirmed that Google is rolling out Performance Max for travel goals to marketers across the world after a successful stage of beta testing.
According to Google's data, the decision was made to launch this new tool for hotel advertisers when searches for 'book a flight' increased to over 70%.
In addition, 40% of leisure travellers said they spent more time planning their trips than before the pandemic. With this in mind, advertisers believed it important to be able to capitalise on this new way of destination planning.
Performance Max for travel goals is expected to help hospitality marketers reach customers throughout multiple stages of the planning process by creating ads in varied formats.
For instance, With one campaign, a competent Google Ads specialist can reach customers across a range of Google channels, including YouTube, Display, Search, Discover, Gmail, and Maps. And, with this new tool being AI-powered, all you need to do is establish your budget thresholds and conversion goals, and Google's AI will handle the everyday tasks, such as bidding and optimising ads across channels.
How to Maximise Travel Goals
Hospitality advertisers can choose their properties from a map using Google's hotel picker tool when creating a Performance Max campaign.
Google should then automatically generate ads for the hotel in every format, including content, images, and URLs. This is a great example of how adopting automation can help transform your output.
That said, you remain in complete control and retain the ability to edit or re-do an ad whenever you wish. Furthermore, a single Travel Goals campaign can support up to 100 properties with varying locations, images, and messages.
Travel Goals: Insight and Tracking Performance
You can view engagement across property-specific campaigns via Google's new look Insights page. This enables you to analyse demand across each location.
The metrics page also provides details about search trends and shows what potential holidaymakers are searching for when encountering your ad.
Google claims that advertisers who use Performance Max achieve over 18% more conversions on average at a similar cost per action.
The Impact of Travel Goals on the Hospitality Marketing Sector
As hospitality-related searches continue to increase, this tool could prove valuable for marketers looking to connect with travellers in the planning stages of their holidays.
Travel Goals for Performance Max will simplify the campaign creation process. Helping hoteliers expand their reach and achieve more direct bookings while raising their profile.
With access to property-level reporting and travel-specific campaign recommendations, you can better understand your ads' performance within the wider context of the hospitality sector.
PPC Geeks – A Forward-Thinking Google Ads Agency
We pride ourselves on what we achieve for our clients on a daily basis, be that great results or adopting new ways of working to stay abreast of the latest developments within your industry. Contact PPC Geeks to see how we can help boost your guest acquisition when investing in an agency that is an experienced operator within the hospitality sector.
We always have your best interests in mind. If you require any help or want to improve your PPC or Google Ads, then invest in one of our 100% FREE eCommerce Ads audits.
Book Your 100% Free PPC Audit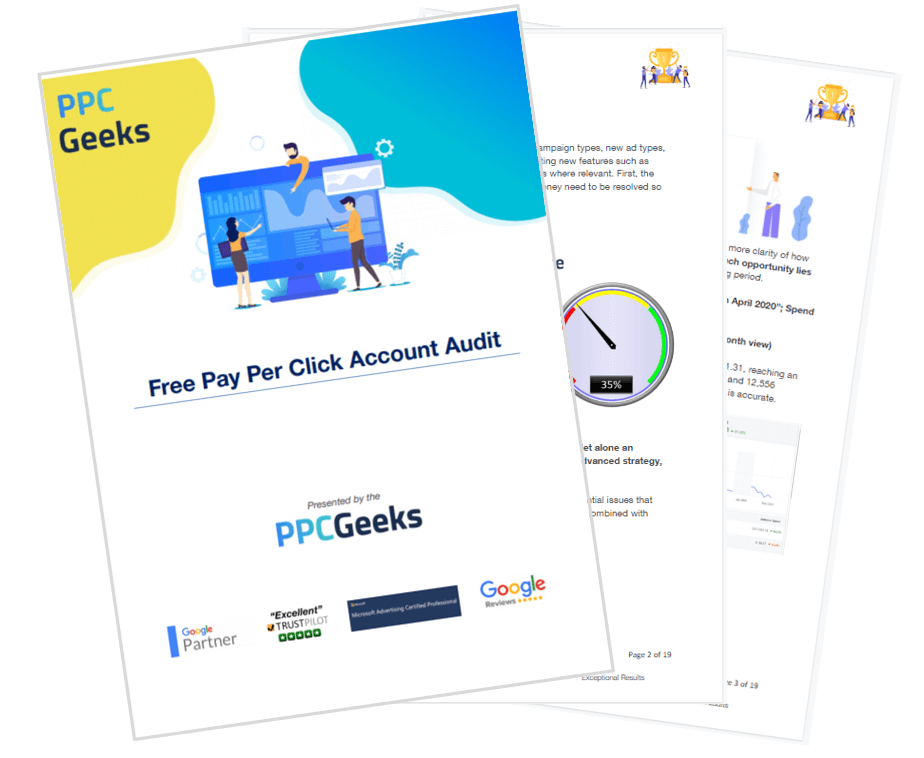 SIGN UP TO OUR NEWSLETTER