PPC News January 2022: Welcome to the PPC Geeks Monthly PPC Updates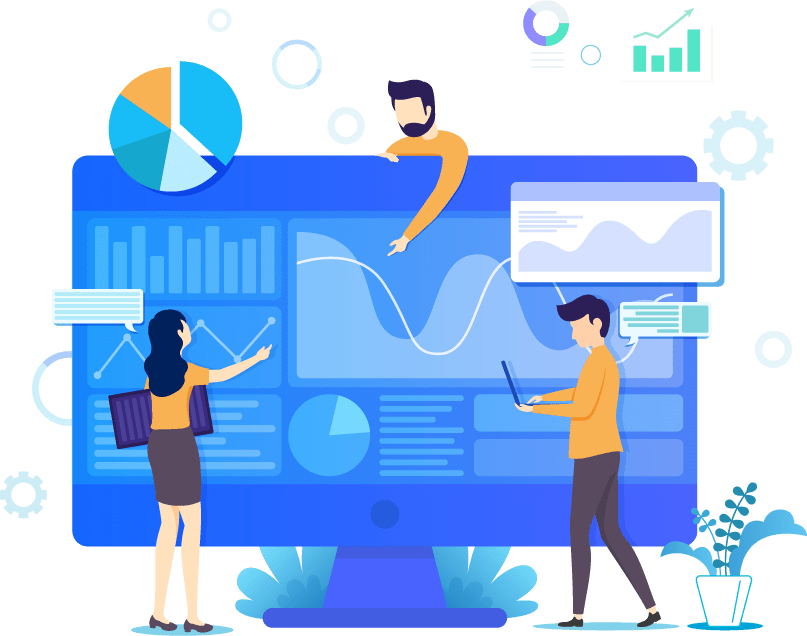 PPC News January 2022: Welcome to the PPC Geeks Monthly PPC Updates
PPC News January 2022: In this, the first monthly roundup of 2022, we take an indepth look at everything from the new improvements made by Google to their Image Extension software, to the importance of conversion tracking and why acute conversion tracking for Google ads is so vital to their success, to the amazing news that Mark Pearsall-Hewes recently passed all his Google Ads exams and is now fully certified for 2022-2023, to the creation of a litany of new and informative PPC and Google Ads pages.
As 2022 sparks into life, it's hugely beneficial to start the year on the right foot by looking over the previous month, as it can be highly rewarding to see just how far the hard work and dedication of our incredible team has brought us in only the first month of 2022. This incredible work ethic is also constantly reflected in our TrustPilot reviews: check them out.
So, without further ado, let's get started.
Overview: In the first few days of January, we learnt the news that Google was set to launch a raft of new improvements to image extensions within Google Ads. Making significant improvements to desktop devices so as to level up with mobile compatibility, the improvements Google has made to their image extensions has seemingly aligned both devices. This update has certainly made ad images much more visually appealing, whilst the improvements have been shown to boost everything from click-through rate to ROI.
Key Findings: As you may know, prior to this new update, image extensions only appeared on mobile devices. However, alongside the introduction of a stock image library, which includes a vast number of free, searchable stock images, image extensions are guaranteed to bring with it a wealth of opportunities the further they develop.
Overview: Why is conversion tracking so important? We wanted to explore this question in a bit more detail during the second week of January, 2022. What we found was that in 90% of all audits we do at PPC Geeks, there were several errors in the implementation of ads and ad spend. There's no denying that Google is a powerful platform. From bid strategy testing and ad copy testing to analysing the performance of your landing pages, we always make a point of shouting about the importance of conversion tracking.
Key Findings: Google AI is a powerful tool that makes sure your ads are served up to the best audience possible. However, if your data and tracking metrics are not precise, then your ability to track your conversions will be massively skewed. Aiming to eliminate wasted ad spend and underperforming ads, the implementation of conversion tracking is so important to the success of your ads and marketing campaigns.
Overview: Despite January being known as quite a quiet month, it was also a time of celebration for everyone here at PPC Geeks as Mark Pearsall-Hewes passed his Google Ads exams, becoming fully certified for 2022-2023. From measurement certification and Google Ads Apps certification, to shopping ads and Google Adwords Search, plus a whole lot more, it's amazing to be able to relay Mark and the rest of the teams' experience to prospective clients.
Key Findings: Demonstrating knowledge, credibility and dedication to PPC, to be Google Ads certified has proven to be absolutely vital in conveying to potential clients that we're not only PPC experts, but we're also certified to handle millions of pounds in ad spend. And there's no arguing that Mark truly embodies these expertise.
Overview: In January, alongside our usual selection of expert blogs, we also built a number of pages dedicated to showcasing our PPC Ads proficiency. The first of these pages was solely based around how we are the best PPC Ad Agency in the UK. Noting everything from the importance of PPC advertising and conducting a thorough PPC ads audit, to highlighting the number of ad services we provide, these pages have been a huge help to so many people who are looking to know more about PPC marketing and need help choosing a PPC agency they can trust.
Key Findings: For those needing specialist help, our dedicated PPC Ad Agency page has been a monumental success in helping consumers make the right choice in terms of choosing an agency such as ours to work with. Here are PPC Geeks, our team of PPC certified specialists work tirelessly to deliver you the best PPC campaigns possible, and this page goes a long way to highlight that dedication and proficiency.
Overview: Being the leading UK PPC Agency is no mean feat. So, this month, we wanted to create a page that showcases the work we do on a daily basis and how we go about solidifying our superior status here in the UK. Not only did we dedicate this page to highlighting our proficiency as an agency, but we also also created it to convey the power of PPC advertising and how we can help transform your business.
Key Findings: On this page we listed a number of our key services including the ads we excel in such as Google Ads, Google Shopping Ads, TikTok campaigns, LinkedIn Ads and more. We also shared with you a collection of statistics that underpin our success, be it the fact that we manage £1.5M in ad spend every month or that 65% of consumers click on PPC ads.
Overview: Similar to our UK PPC Agency page, we dedicated this page to highlighting the importance of trusting a true PPC Marketing Agency with your campaigns. On this page we discussed everything from the negative impact of deciding not to work with a specialist marketing agency, to even the free PPC ads audit we offer to all of our clients and potential customers.
Key Findings: The key findings were simple: it is within your best interest to work with a PPC Marketing Agency such as PPC Geeks. At PPC Geeks, we pride ourselves on our ability to get the maximum out of your marketing spend and advertising campaigns, and this page is a perfect representation of our thorough understanding of PPC advertising.
PPC News – January, 2022
We hope you enjoyed our monthly PPC Geeks update for January. The team and I are always happy to share with you our thoughts regarding the world of PPC advertising.
And, while you're at it, why not take advantage of our Free Google Ads audit!?
Feel free to share this post or check out last month's roundup.
Book Your 100% Free PPC Audit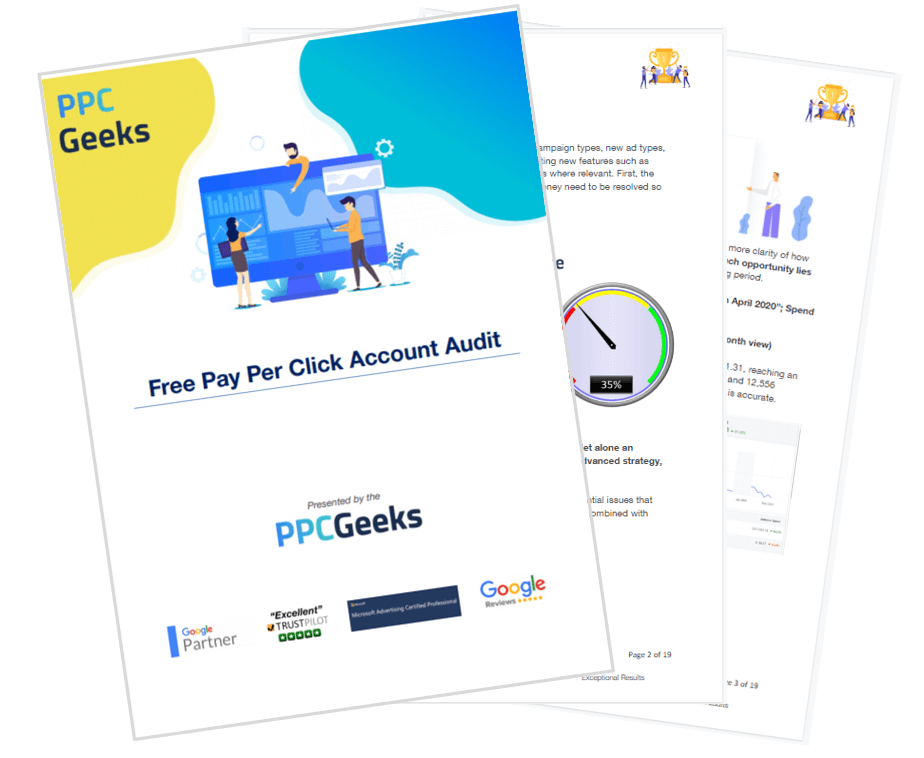 SIGN UP TO OUR NEWSLETTER