PPC News February 2023: Welcome to the PPC Geeks Monthly PPC Update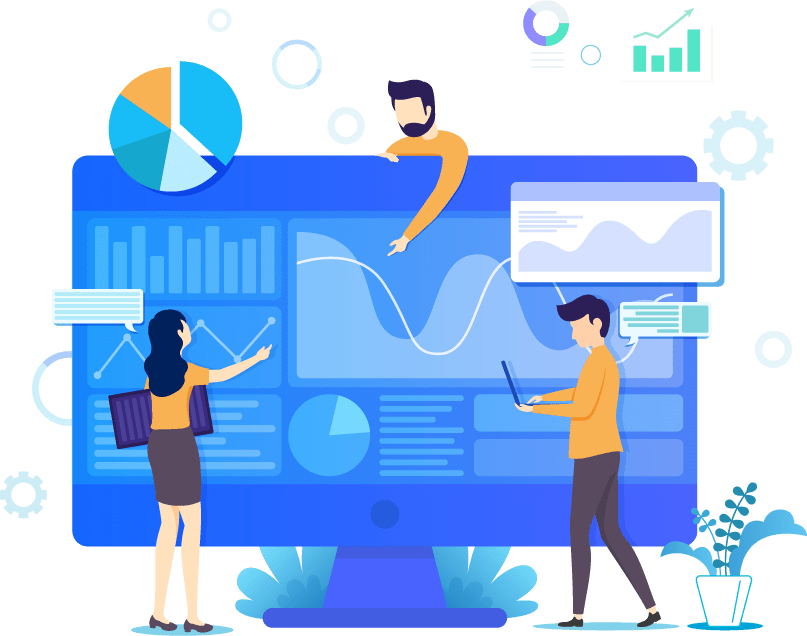 PPC News February 2023: Welcome to the PPC Geeks Monthly PPC Update
PPC News February 2023: 'In February there is everything to hope for and nothing to regret.' Trust me when I say that we hope the rest of 2023 goes as good as February has. In this, the second monthly update of 2023, we take a closer look at everything including the importance of first party data in post cookie world, 5 ways old school marketing can build first party data, how to establish trust in a privacy-first world, and oh, we also won a few awards, namely the top eCommerce marketing company, best PPC company, and the paid media award UK.
As we start to get our heads around it being 2023, it's a good way to cap the month by just stopping, pausing and reflecting over the previous month, as it can be hugely beneficial to see just how far the hard work and dedication of our incredible team has brought us in what has been only the first two months of 2023 for our Google Ads company.
This outstanding work ethic is constantly echoed in our TrustPilot reviews: check them out.
So, without further ado, let's get started. There's a lot to get through.
PPC News February 2023 overview:
We started February by taking a more detailed look at the importance of first party data in this post-cookie world. Indeed, given the increasingly important role first-party data is estimated to play in the online ecosystem due to the loss of third-party cookies, we thought it vital for our readers to understand why this is so important.
PPC News February 2023 key findings:
Having the right infrastructure in place to maximise the use of first-party data is hugely important for PPC experts to compete in what is a hugely competitive marketplace. What we tried to get across in our findings was exemplified by the futility of having an extensive list of email addresses but not knowing how to make sense of how best to use it. This showed the importance of first-party data and why we thought it best to try and educate our audience.
PPC News February 2023 overview:
We started February in the same way that we went about the entirety of 2022 – by winning awards and being the best version of ourselves. In the first week of the month, we were shortlisted finalists at the UK Paid Media Awards 2023 in the category: Small Paid Media Agency of the Year (Under 25 Employees). Certainly one to keep an eye on as the months develop.
PPC News February 2023 key findings:
To summarise, when asked to speak about the awards, Dan Trotter, co-founder and PPC director, noted:
"It is a privilege to be named as a finalist for this award. It is a clear indication of the dedication and hard work the team has invested in its work these past 12 months. In what has been the most competitive year to date, it always makes me feel immeasurably proud to see so many fantastic businesses staking their claim to be the best.
"Every year, the entries do get more and more competitive, so reaching the final shortlist is a testament to the incredible commitment my team has shown of late in order to compete on a national stage. This is something I am unbelievably proud of."
PPC News February 2023 overview:
Marketing evolves and changes on an almost monthly basis. Probably by the time I've finished writing this paragraph something may have already changed. However, because of this constant evolution, some old school marketing strategies have gone out of fashion. That being said, we put our heads together and came up with 5 'old school' marketing tactics that could help build first party data.
PPC News February 2023 key findings:
To build on the above, some of the main old school marketing tips we discovered included promoting 'buy online, pick up in store' sales, prioritising word of mouth marketing, turning in store sales into online customers, prioritising relationship building, and making that transition between online and offline campaigns as seamless as possible. Indeed, it's safe to say that old school marketing still has its place in the industry.
PPC News February 2023 overview:
How do you establish trust in a privacy first world? It's a question we asked of our Google Ads specialists in February. Privacy by design, or taking a privacy first approach, means building first party data protection into the design of their products and services. What we found was that customers take a privacy first approach when choosing a business to interact with.
PPC News February 2023 key findings:
In February, we endeavoured to explain that first-party data is data you capture from your audience through your own digital channels. This makes it reliable and problem free as people have consented for you to use their data to make contact and engage with your customer base. Indeed, we went further and examined how, while there's huge value in first party data, many businesses still struggle to properly utilise it in this post-cookie world.
PPC News February 2023 overview:
This February, we also announced that PPC Geeks has been named a top eCommerce marketing company by Clutch. To be rewarded for our dedication to driving high performance within the sector is something we as a business are extremely proud of.
PPC News February 2023 key findings:
Clutch is one of the world's leading B2B ratings and reviews resources. It excels at cutting through disorganised market research by capturing real client feedback and analysing sector specific insights. It's for this reason why we are so immeasurably proud of how far we've come in being named a top eCommerce marketing company for 2023.
PPC News February 2023 overview:
This February, we also found out that tech giants Microsoft are set to launch a new, AI-powered Bing search engine. In addition to adding ChatGPT by using GPT-3.5, we also discovered that Bing is applying AI to improve the relevancy of its core search ranking engine.
PPC News February 2023 key findings:
Bing is set to be one of the first search engines to use a new ChatGPT designed solely for search-based functions. Some of its new features include a newlook homepage, changes to its core search index, a complete overhaul of its search engine function, and the introduction of its new prometheus model. Exciting times indeed.
PPC Geeks Pleased to be Named a Top PPC Company on Clutch
PPC News February 2023 overview:
Leading on from our first award in February, but later in the month we were also named a top PPC company, again by Clutch. We are one of the most decorated PPC companies in the UK at present, and we aim to continue our success in 2023.
PPC News February 2023 key findings:
The team here at PPC Geeks have worked extremely hard this month to be named the top PPC company on Clutch. Without our amazing team of Google Ad experts and their understanding of the paid advertising sector, we wouldn't be the company we are today.
PPC News – February, 2023
We hope you enjoyed our second monthly PPC news February 2023 roundup. The team and I are always happy to share with you our thoughts regarding the world of PPC advertising – see our January Roundup here.
And, while you're at it, why not take advantage of one of our free PPC audits or Google Ads audits?
Book Your 100% Free PPC Audit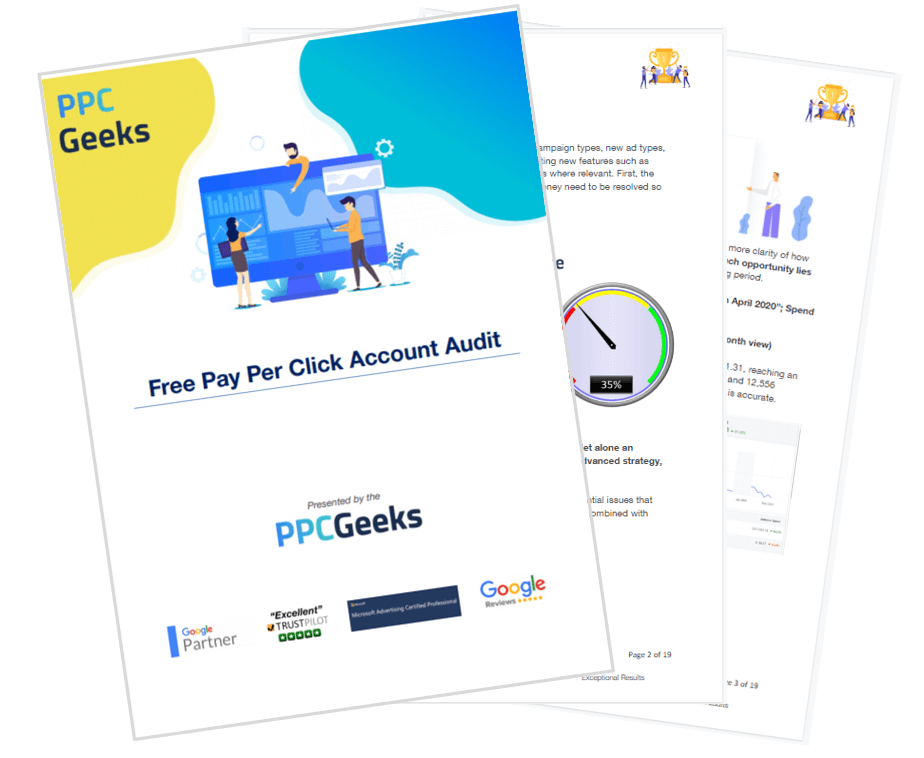 SIGN UP TO OUR NEWSLETTER