From Clicks to Bricks: How Cross Channel Sales Can Transform Your Business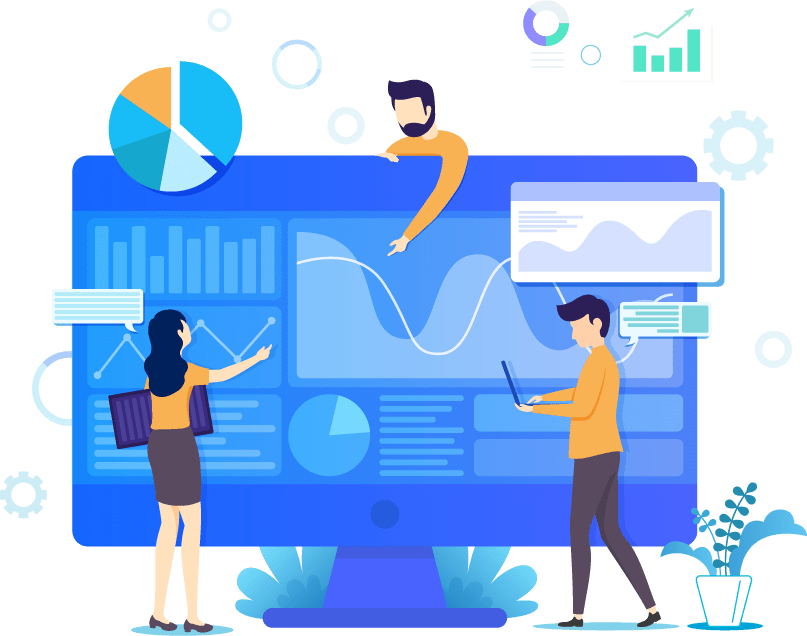 From Clicks to Bricks: How Cross Channel Sales Can Transform Your Business
How do you go from clicks to bricks? Cross channel sales can completely revolutionise your business.
The bricks and clicks business model brings together the running of an eCommerce store and a physical store to maximise potential profits. And while e-commerce sales are ever-increasing, most consumers continue to do most of their shopping in physical stores. Which is why this model is a great way to achieve success from both outlets.
What is the Clicks to Bricks Model?
The clicks to bricks model is where a business makes sales via both an eCommerce store and a physical store. Shoppers are are far more likely these days to use a combination of organic search, Google Shopping, and PPC ads in conjunction with going to the shops.
This approach enables business owners to unite their two primary sources of revenue, expand their client base and have a greater outreach and presence. The clicks to bricks business model is increasingly popular as it meets the needs of your customer base.
By diversifying, you can also get a deeper understanding of your customers' habits by seeing how they develop in front of your very eyes. You can then feed back this information to a Google Ads specialist who can then build a more comprehensive ads campaign.
What are the Benefits of the Clicks to Bricks Model?
The clicks to bricks model increases the accessibility of a product. Consumers love having access to products both online and in physical stores. The benefits of this model are endless, including:
Improved Flexibility
One of the principal aims of this model is to provide flexibility for customers. By providing two ways of accessing your products, you are providing more flexibility than a big proportion of your competitors.
Take shopping in-store for example: customers can make a purchase in store from a centralised computer. They can buy from an actual employee, or go home and complete their purchase online. The product can be shipped to the customer, a designated location, or to the store for pickup.
Improved Customer Experience
This business model prioritises the needs of the customer and values their experience. Not only does the clicks to bricks model take into consideration customer insights and data, but it also enables you to grow interpersonal relationships with your customers and take feedback more constructively.
The model works to cater to the customer's shopping preferences and shopping needs. This helps you to broach new markets based on instant feedback, thus improving customer experience by being more available – something Google Ads companies sometimes lack.
Increased business Growth and Brand Awareness
Financial success is the focal point of any model. This strategy works to enhance the shopping experience for your customers, which provides increased revenue by providing a unified shopping experience with several points of sale.
What also helps to increase business growth is brand awareness, which is amplified by having both an online and physical presence. If your business is recognisable across multiple channels, customers are more likely to trust you.
How to Make the Clicks to Bricks Model Successful
The implementation process of this model is unique for each business, even more so as it involves investing in a physical shop.
So, what should you focus on to make the clicks to bricks model successful?
Implement a Robust POS System
The right point of sale system is important for any business. Indeed, when you integrate your POS system with your eCommerce website, you can manage both revenue channels seamlessly, be it from your website or physical store.
Improve your Merchandising
To appeal to customers both online and in-store, it's good to consider improving your merchandising. If it's for your physical store, then consider in-store advertising and displays. It's also worth looking at how to best layout the space to make it welcoming and easy to navigate.
On your eCommerce website, make sure your images are high quality and your product descriptions are short, detailed and optimised for SEO. Keeping your merchandising consistent across both these platforms is key to success.
Use Analytics to your Advantage
You can utilise analytics to maximise the success of both your online store and your physical base. When creating an eCommerce site, it is beneficial to have access to the best available analytical tools that can help monitor your sales. You can also gain valuable insights from your customers in person and cross reference that with your online data.
PPC Geeks – Cross Channel Specialists
We pride ourselves on what we achieve for our clients daily, be that significant results or helping them turn their eCommerce strategy into a robust clicks to bricks model. Contact PPC Geeks to see how we can help you achieve sustained growth and scale your business by combining your online store with a physical shopfront.
We always have your best interests in mind. If you require any help or want to improve your PPC or Google Ads, then invest in one of our 100% FREE eCommerce Ads audits.
Also, why not check out some of our case studies and how we've helped grow several companies over the years.
Book Your 100% Free PPC Audit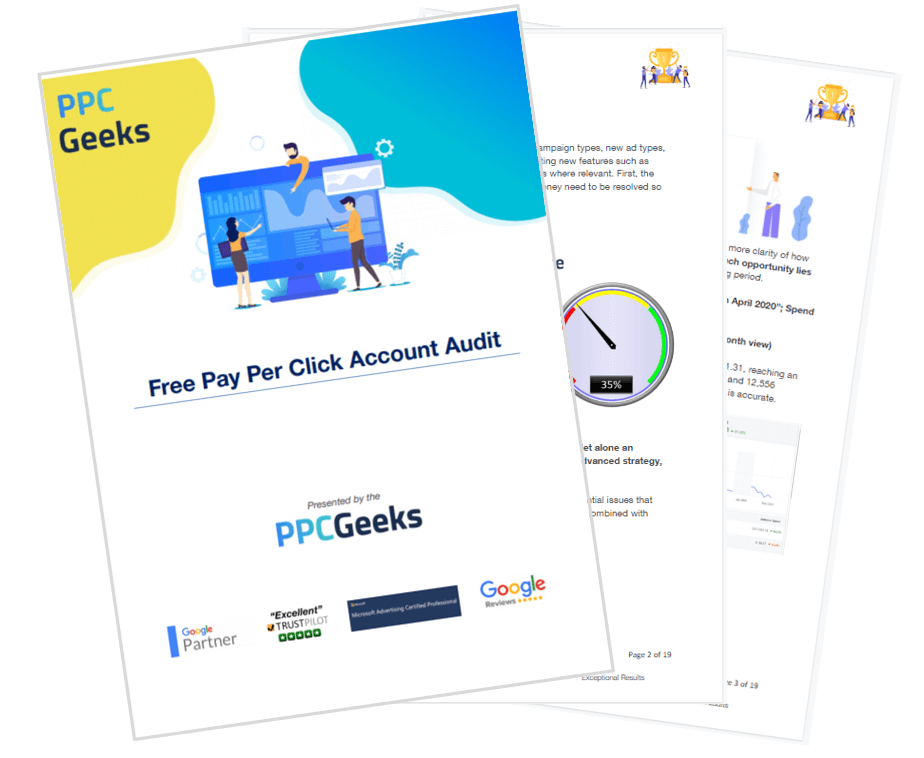 SIGN UP TO OUR NEWSLETTER