How to Turn Curiosity into Holiday Season Customers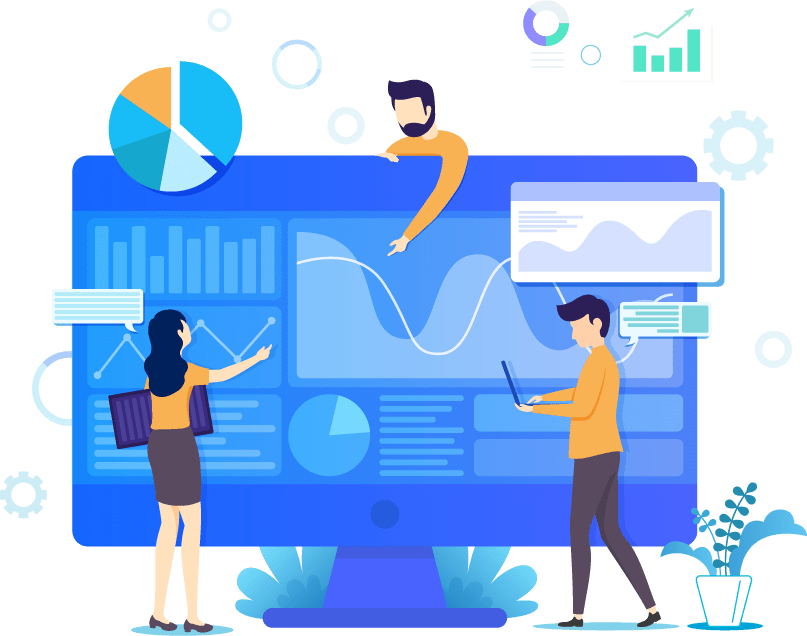 How to Turn Curiosity into Holiday Season Customers
The festive season, whether it be Black Friday, Christmas, or Boxing Day, is one of the most wonderful times of the year; and, for retailers, marketers, and Google Shopping agencies, it's also one of the busiest. And, when it comes to reaching holiday season customers, there's now a wealth of channels to turn to to drive sales.
This past holiday season, 54% of shoppers used five or more channels, like video and social media, to shop over a two-day period.
So, with this in mind, as our resident Google Ads expert, I thought it best to go into a bit more detail on how exactly you can turn curiosity into holiday season customers.
Holiday Season Customers: Start Planning Early
September is the most ideal time to begin planning for the upcoming holiday season, even more so if you want to turn early curiosity into holiday season customers.
Indeed, in May, Google found that, on average, 17% of consumers in surveyed markets had already started their holiday shopping, while more than a third – 36%, say they already had ideas for gifts they are going to buy in mind.
So, if you work for a Google Ads agency, you need to start planning how you're going to leverage customers and advertise your products in the build up to the holiday season. In short, beyond optimizing your campaign assets, it's also important to get your product feed in shape, notwithstanding the fact these insights let you note underperforming products and services.
Track Your Customers' Journeys
With more ways to shop than ever before, it can be tough to keep up with complex customer journeys. Last holiday season, Google noted that holiday season customers used at least five channels to inform their decisions and complete their festive shopping.
With the best of Google automation at your fingertips, you can stand out to holiday season customers across the complete range of Google Ad channels. Nevertheless, it's also hugely important not to forget 'mobile-first' shoppers, with 68% of markets anticipating an increase in app use in the next 2-3 years.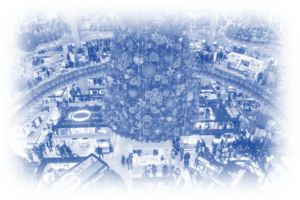 Holiday Season Customers: Transform Browsers into Customers
Give shoppers a reason to turn from browsers to buyers wherever they may be. It's as simple as that. Indeed, if you want to turn curiosity into profit, then it's vital you fuel demand by adding sales and other promotions to your product feeds as soon as possible.
With shoppers more anxious than ever before to bag the best deals due to supply chain issues and significant global uncertainty, adding estimated delivery times and must-have deals is a sure fire way to transform browsers into holiday season customers.
Don't Neglect Traditional Marketing
It's good to remember that not everyone shops online, so don't neglect in-store marketing which has made a huge comeback in recent months, with searches for 'shop open' having grown significantly over 400% YoY.
In short, make it as easy as possible for holiday season customers to find you shop by keeping your profiles updated with opening hours, location and recent images.
PPC Geeks – Google Ads Authorities
We pride ourselves on what we achieve for our clients on a daily basis, be that results or enabling them to leverage their customer base during the holiday season. So, if you want to work with one of the top PPC agencies in the country, then PPC Geeks is the place to be in order to maximize your profits during this holiday season.
As we always have your best interests in mind, if you require any help or want to improve your PPC or Google Ads, then why not invest in one of our 100% FREE, completely comprehensive PPC audits or Google Ads audits?
Book Your 100% Free PPC Audit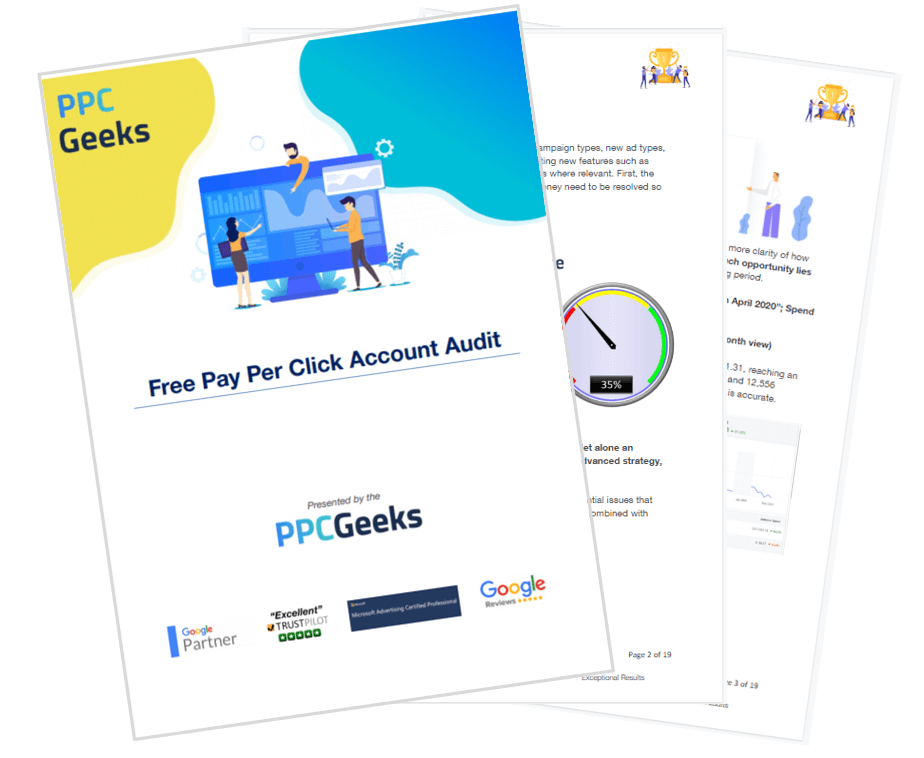 SIGN UP TO OUR NEWSLETTER