New Meta Features Rolled Out for 2023-24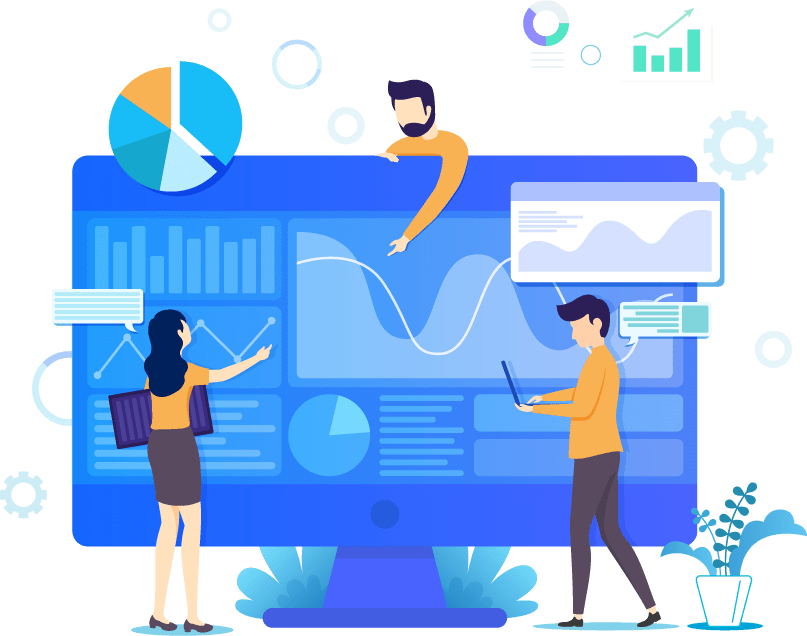 New Meta Features Rolled Out for 2023-24
A raft of new Meta features have been rolled out for Facebook and Instagram. The new Meta features have been designed to streamline the campaign creation process for PPC experts and improve the experience for users, with a particular focus on shoppers.
While it has been known for quite some time that Meta was to update its Reels capabilities to help improve ad performance across its network, the social media giant has also announced a number of new features including Collection ad, Multi-destination Reels carousel ads and Swipe left functionality.
But what does this mean to the average Meta user or shopper, and why should experts believe that these new Meta features will help transform the platform.
New Meta Features: Why Are They Important?
The main objective of Meta's new features is to simplify the campaign creation process. This will also save time and potentially generate a higher-quality, more engaging advert, ultimately increasing ROI.
Meta's new features have also been designed to improve the user experience. This is a huge improvement with Christmas right around the corner. In doing so, these new additions to Meta will increase the chance of potential customers making purchases by guaranteeing a seamless and more rewarding shopping experience.
What Are The New Meta Features?
What are these new Meta features? Expected to comprehensively overhaul the user experience on Meta, these new features have been widely welcomed by the marketing community.
Collection Ads – Despite not being available in full yet on Facebook, Collection Ads are being tested, notwithstanding the fact that this ad type has already been active on Instagram for quite some time. Collection Ads allow users to swipe through images to find out more about the products available to them, and mainly come in large video or high-res image format.
Multi-destination Reels carousel ads – Albeit not the most snappy of titles, multi-destination Reels carousel ads have massively improved CTAs on both platforms, empowering brands to direct customers to various product pages via images served up via ads.
Swipe left functionality – Though already available on Instagram, the swipe left function makes the entire shopping experience much easier for users. Marketers can now build this functionality into their own campaigns, prompting their audience to swipe left on products to find out more, thus increasing ROI.
Another of Meta's new features is its investment in Advantage+ Creative, a suite which will usher in a number of new AI-based solutions including automated templates, 3D motion, image and video enhancements and the introduction of the option to adopt music on both Instagram and Facebook.
What Can We Expect From the New Meta Features?
In a short statement, a spokesperson for Meta said:
"As people spend more time watching Reels on Facebook and Instagram — Reels plays exceed 200 billion per day across Facebook and Instagram — we are building ways to make Reels ads more engaging for people and more effective for advertisers.
"Ads using creative built for Reels see better campaign performance. For direct response campaigns, Reels ad sets including vertical sound on video creative had 4.8% lower cost per action, 5.1% higher click-through rate and 2.9% higher conversion rate compared to other types of video."
As PPC managers enter yet another new dawn with Meta, these new features promise to cause quite a stir on both Facebook and Instagram as the festive shopping season fast approaches.
PPC Geeks – Meta Ads Authorities
We pride ourselves on what we achieve for our clients daily, be that significant results or helping them implement a highly successful Meta Ads strategy through the adoption of these new features. Contact PPC Geeks to see how we can help boost your business and ROI with the help of these new tools.
We always have your best interests in mind. If you require any help or want to improve your PPC or Google Ads, then invest in one of our 100% FREE eCommerce Ads audits.
Book Your 100% Free PPC Audit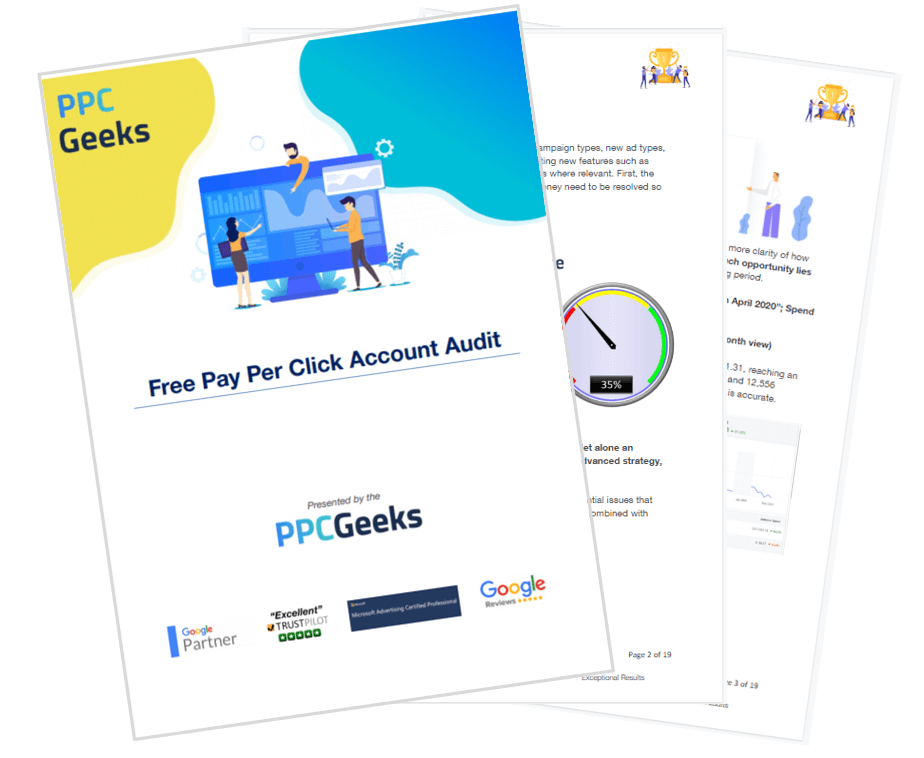 SIGN UP TO OUR NEWSLETTER