Leveraging Data to Fuel Growth: How to Use Analytics to Make Better Business Decisions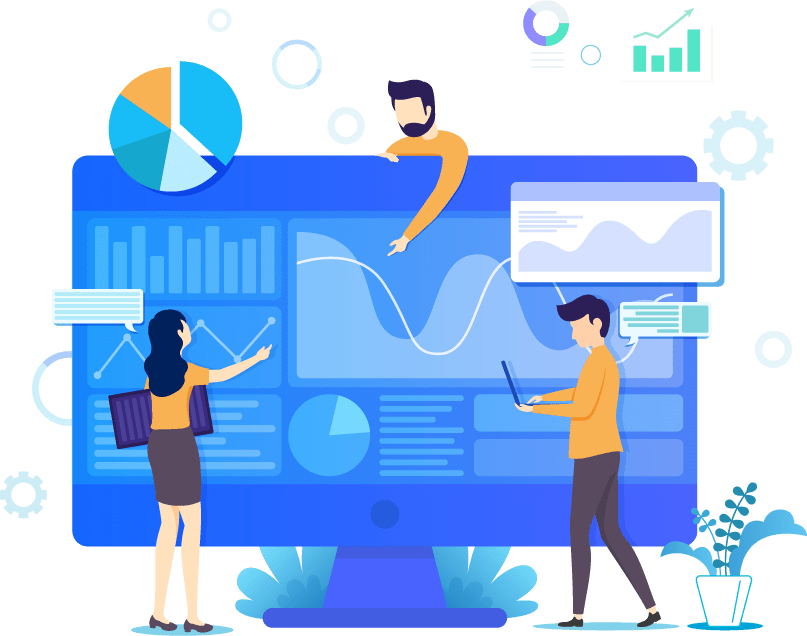 Leveraging Data to Fuel Growth: How to Use Analytics to Make Better Business Decisions
The combination of an increasingly complex world, the vast amount of accessible data available, and the pressing need to stay up to date and ahead of the competition has prompted businesses to concentrate on leveraging data to fuel growth.
Instincts are outdated, especially in the world of inventory logs, ever changing prices, and constant employee turnover. Instead companies are leveraging data and embracing analytics at a rapid rate.
From disrupting existing business models to using granular insights to make personalised decisions, here's how to use analytics and data to make better business decisions.
Data: The New Oil
Data is the new oil according to commentators. The best way for businesses to access, understand and leverage this data is to digitise their processes and services.
Digitising customer interactions can provide valuable information. Which companies can use to inform strategies, sales, marketing, and product development. Granular data meanwhile can help agencies to micro-target their demographics and to personalise their products and services accordingly.
Further internal digitisation also generates data that managers can use to improve their business operations. Including deliveries, managing resources and analysing capacity. These internal points of note are another reason why understanding how to leverage data has grown in significance and importance over the years.
Using Data to Drive Performance
Many businesses spend considerable time analysing and leveraging data. But most of them don't use their findings to drive performance.
Data and analytics can play an integral role in reducing inefficiency and streamlining business operations, resulting in improved performance. Using analytics to measure key performance metrics across areas of your business can produce insights to help solve multifaceted business problems.
Analytics can also improve the way organisations attract, keep and develop staff. By using data, companies can better understand what drives individuals while also identifying KPIs, which they can then react to in the future.
Manage Risk by Leveraging Data
In today's economic and social climate, immense risk is an everyday occurrence. But what if you could mitigate risk? By leveraging data, businesses can prepare themselves by positioning themselves to quantify, measure and predict risk.
Advanced data models can help reduce risk, enhance the quality of results, and improve business flexibility and resilience. Businesses will be more adept at dealing with uncertainty and factoring risk into their plans.
Leveraging Data to Better Predict Consumer Patterns
The world is becoming more customer focused, while businesses have amassed a wealth of consumer data. Though they don't always know how to put it to good use.
To remain competitive, it is vital for organisations to use consumer insights to shape their products, services and buying experiences. Pattern data generates valuable customer insights that can be used to market to your audience.
Customer data can not only help better predict consumer patterns but also enable you to gain a competitive advantage on the competition.
PPC Geeks – A Data-led Agency
We pride ourselves on what we achieve for our clients daily, be that significant results or driving performance by leveraging data to our advantage. Contact PPC Geeks to see how we can help you use the best data to grow your business.
We always have your best interests in mind. If you require any help or want to improve your PPC or Google Ads, then invest in one of our 100% FREE eCommerce Ads audits.
Book Your 100% Free PPC Audit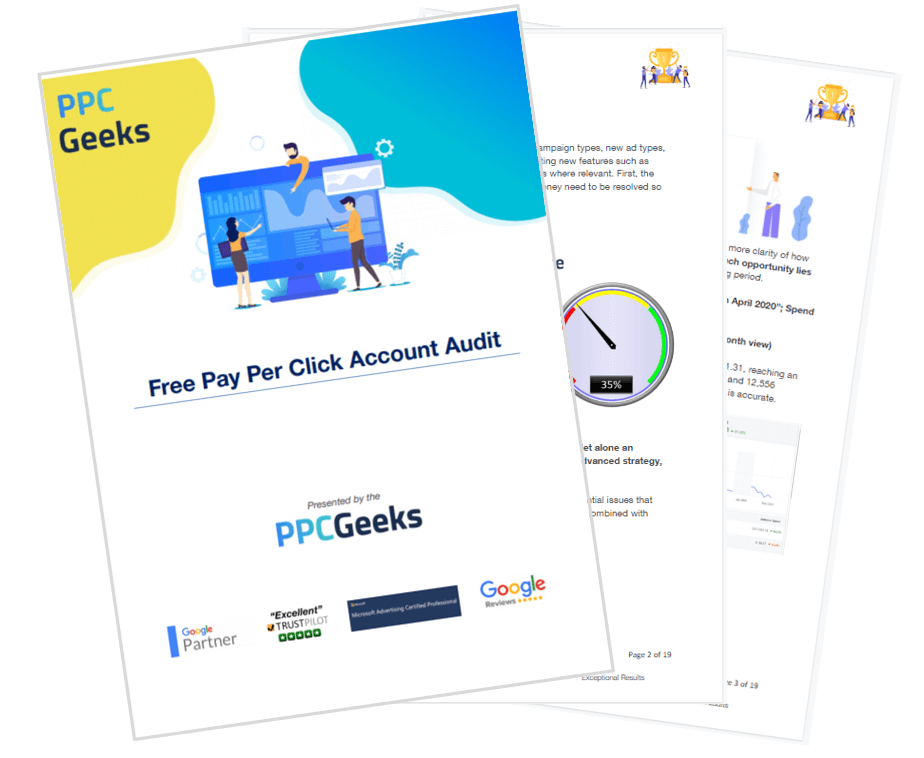 SIGN UP TO OUR NEWSLETTER