PPC Geeks Pleased to be Named a Top eCommerce Marketing Company on Clutch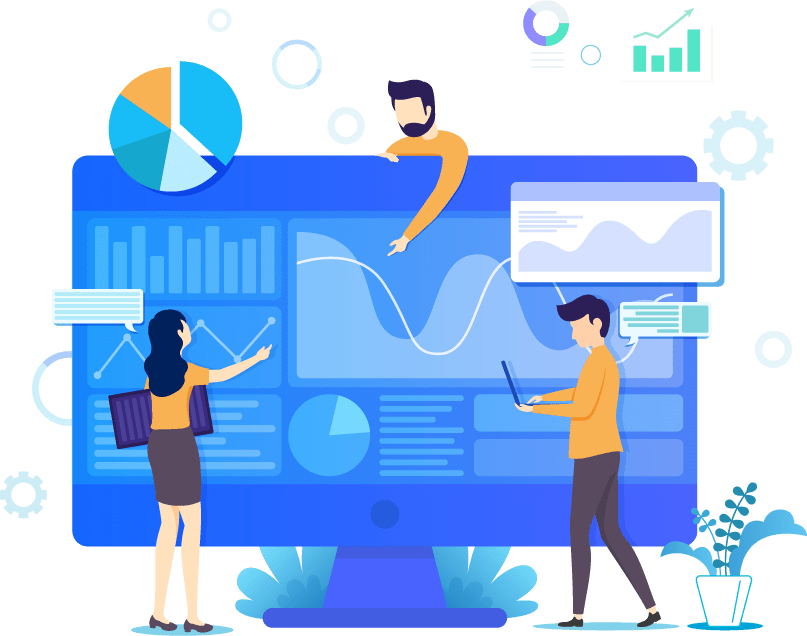 PPC Geeks Pleased to be Named a Top eCommerce Marketing Company on Clutch
I am excited to announce that PPC Geeks has been named a top eCommerce marketing company by Clutch. To be rewarded for our dedication to driving high performance and ultimately becoming a top eCommerce marketing company is something that never grows old.
At PPC Geeks, thanks to our team of PPC experts, we are adept at increasing your ROI and driving your eCommerce performance through the roof. In recognition of our outstanding work, we've recently been named a top eCommerce marketing company by Clutch, the country's leading B2B ratings and reviews website.
There is a lot of competition to be one of the top eCommerce marketing companies. So to be awarded this accolade by Clutch is something the team and I are very proud of indeed. Running an eCommerce business in this cultural and economic climate can be extremely tough, while marketing your business during this time can be even tougher. That's why here at PPC Geeks we take pride in how we support and help the eCommerce community.
Top eCommerce Marketing Company: PPC Geeks
Clutch is one of the world's leading B2B ratings and reviews resources. It excels at cutting through disorganised market research by capturing real client feedback and analysing sector specific insights, connecting its users to some of the best Google Ad experts in the world. Clutch lets you search with confidence through their comprehensive and detailed list of top-ranking eCommerce marketing companies, of which we are proud to be a part of.
The team here at PPC Geeks has worked immeasurably hard to establish ourselves as one of the most trusted eCommerce marketing companies in the world. And to say it's an honour for an organisation like Clutch to recognise that is an understatement to say the least.
Why PPC Geeks is one of the Top eCommerce Marketing Companies
We are one of the most award-laden eCommerce marketing companies in the world. It is our endeavour to deliver exceptional service on a daily basis, and we are always extremely thankful and humbled by the rewards and recognition we receive.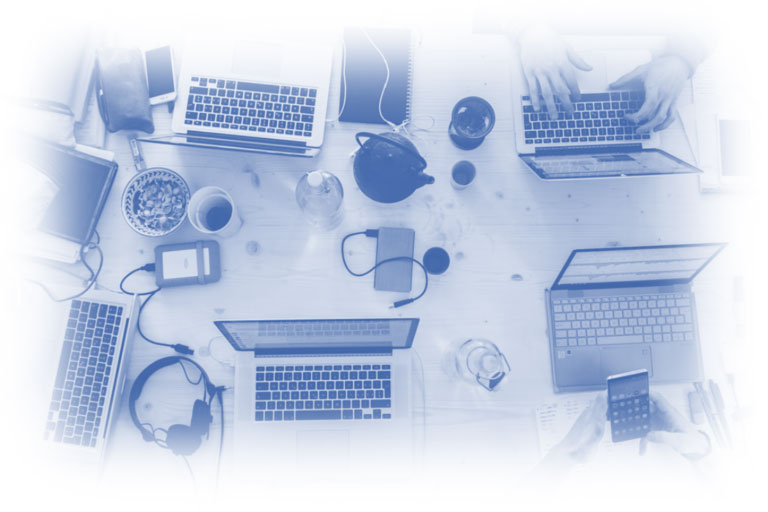 However, what underpins our work is our commitment to our clients and how we treat our team because without them and their experience of the ecommerce marketing industry, we wouldn't be the eCommerce company we are today.
The team here at PPC Geeks have worked extremely hard to be named a top eCommerce company on clutch. This award is for them.
What Makes a Top eCommerce Marketing Company?
So, what makes PPC Geeks a top eCommerce marketing company?
Bespoke eCommerce Marketing Strategy – Everything we do is rooted in your needs, desires, and individual performance-based milestones and KPIs. We don't put together generic eCommerce strategies and execute out of the box campaigns. We tackle your target market head on, creating a bespoke 3-6 month eCommerce marketing strategy. One that aims to further your objectives and edge you closer to your ultimate goals.
Exceptional eCommerce Marketing Performance – We have the best team of eCommerce marketing experts in the business here at PPC Geeks. We have a very detailed process to ensure we achieve outstanding results through detailed analysis and data-driven decision making. We take the guesswork out of eCommerce marketing and drive product performance with the help of a wealth of award-winning eCommerce marketing experts
Award-Winning Customer Service – We believe in openness, honesty and transparency with our eCommerce marketing clients. Which is why we prioritise customer service as much as account performance. We work tirelessly to pair you with an account manager that complements your eCommerce business, but also your personality and ways of working.
PPC Geeks – A Top Performing eCommerce Marketing Company

We pride ourselves on what we achieve for our eCommerce marketing clients on a daily basis, be that great results or maximising their product sales by improving their marketing output. Contact PPC Geeks to see how we can help boost your profits when investing in a top notch eCommerce marketing strategy.
We always have your best interests in mind. If you require any help or want to improve your PPC or Google Ads, then invest in one of our 100% FREE PPC audits or Google Ads audits?
Book Your 100% Free PPC Audit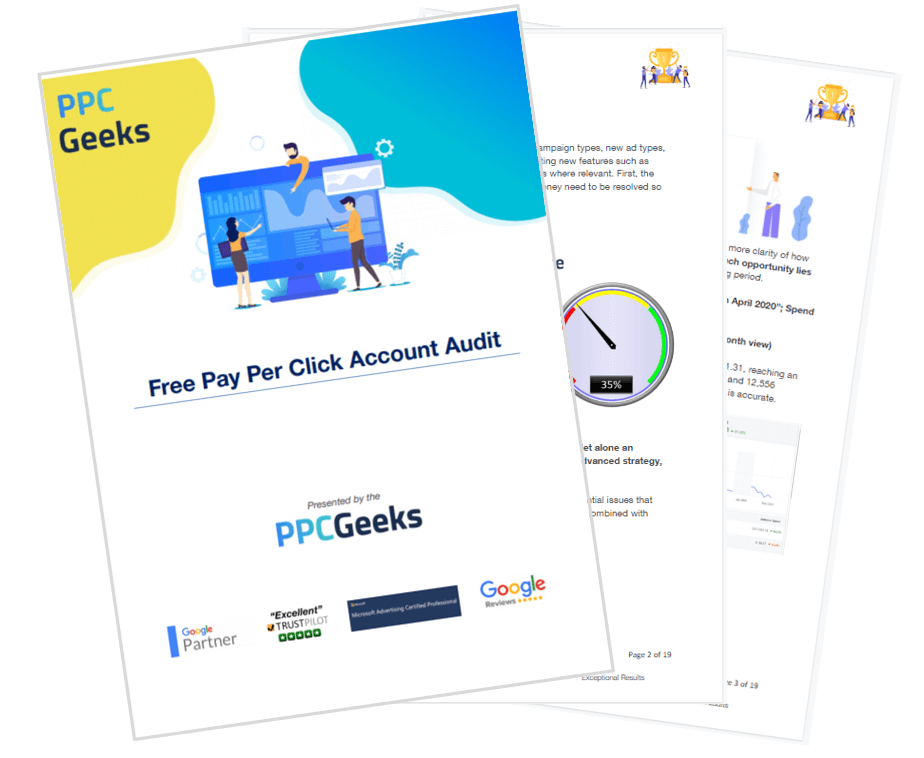 SIGN UP TO OUR NEWSLETTER