How to Link Google Ads to Analytics and Why You Should Do It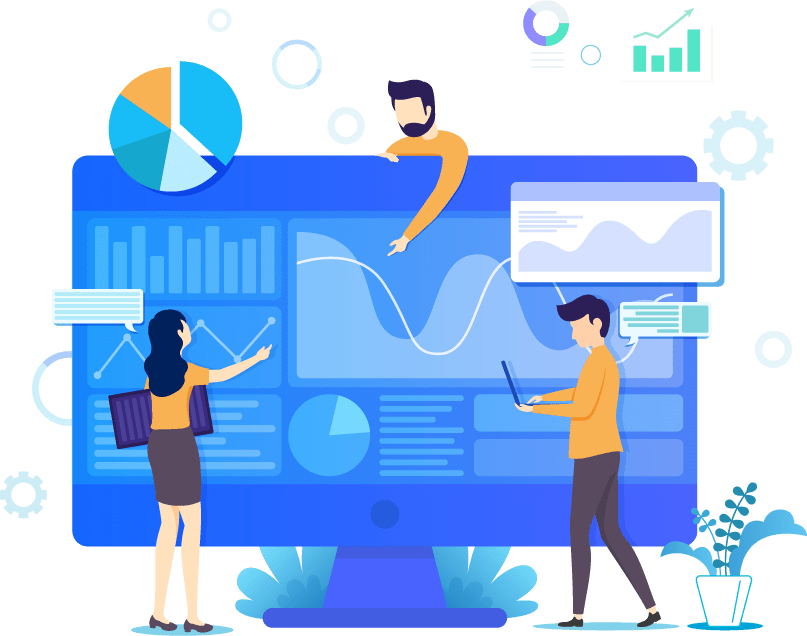 How to Link Google Ads to Analytics and Why You Should Do It
How to Link Google Ads (AdWords) to Google Analytics and Why You Should Do It
If you really want to make the most of your PPC campaign you need to link Google Ads to Google Analytics.
Doing this takes a matter of seconds, but it will open up a whole new world of possibilities.
In short, if your accounts are linked you'll have a better understanding of how your users behave after they click on your ads. This can help you solve the mystery of why people aren't converting and it can give you insights into what must change in order to get more conversions.
In this post we'll explain how to link Google Ads to Google Analytics before exploring some of the features you can expect once you make the link.
How to Link Google Ads to Google Analytics
First things first! You must be using a Google Account that has edit permission for Analytics and Administrative access for Google Ads.
Click "Admin"
Head to the Analytics account and property you want to link
Click "Google Ads Linking" in the PROPERTY column
Choose +NEW LINK GROUP
Pick the Google Ads accounts you want to link and click "Continue"
At this point you have a number of additional options. What you choose will depend on the sort of Google Ads campaign you're running and the sort of setup you've got for Analytics.
Head here for a bit more information about these advanced settings.
Once you're happy with your settings click "Link accounts."
That's it, you're done! Your Google Ads and Analytics are now linked. ?????
Now what?
Let's take a look at some of the amazing new tracking options you now have at your disposal.
See Google Ads Data in Analytics!
When linking Google Ads and Analytics you can enable auto-tagging in your Google Ads accounts.
This adds a parameter called gclid to your landing page URL when a user accesses your site from an ad. In short, doing this will allow you to see what people do on your site after they've clicked your ad.
You can set up manual tagging if you prefer, which will set unique tracking parameters (UTM) for any link you want to track. Manual tagging gives you a bit more control and choice over what you can track, but auto-tagging makes things easier.
Either way, once your accounts are linked you'll start to see all that vital Google Ads data in Google Analytics. You'll be able to see which campaigns and keywords are driving traffic and you'll be able to directly compare that traffic with other traffic sources.
See Analytics Data in Google Ads!
Google Ads is great for tracking and measuring the effectiveness of your campaigns. It can give you an idea of which ads and keywords are working, and which ones aren't working so well.
But this doesn't necessarily tell the whole story! If you link Google Ads with Google Analytics you can go much deeper.
Why aren't people converting? Maybe it has nothing to do with your ads and everything to do with what happens once people reach your site. With your accounts linked you can see classic Google Analytics metrics like bounce rate and average time on site.
So, once people access your landing page, are they sticking around to see what you have to offer or are they immediately leaving?
This level of insight is only possible if your two accounts are linked! When you can see Analytics data in Google Ads, and vice versa, you can take away a lot of the guesswork and get a good overview of the entire sales funnel.
Better Conversion Tracking!
Linking Google Ads and Google Analytics might well be the easiest and most powerful way to track conversions.
There's no need to worry about adding additional lines of code to your site. Instead, all you have to do is set up destination URL goals. And, if you're running an eCommerce site, pulling in Analytics data makes it easier to see which keywords and ads are driving those sales and leads.
Are you tracking several conversions in Google Ads? Then linking your account with Analytics makes it easier to see exactly which keywords and ads are generating these conversions.
This is of course possible in Google Ads, but Analytics makes it much, much easier.
Rather than delving into reports and segments in Google Ads, you can instead head to Analytics and filter your campaigns by goals.
You can then order your keywords and campaigns by those goals and, voila! In just a few clicks you've got a clearer picture of which keywords and campaigns are getting you the most conversions.
Easier Remarketing!
One of the most useful features in Analytics is the ability to set up audiences. This lets you compare the on-site behaviour of different traffic sources.
If your Google Ads and Analytics accounts are linked, you can set up a remarketing audience and add that audience to an ad group.
The possibilities here are very exciting. You can set the sort of remarketing ads users see based on their behaviour and you can go extremely deep in determining which behaviour triggers which specific ads.
For example, if people view your product pages without adding anything to their carts, you can show them ads for the items they viewed without buying. Or if they added items to their carts but didn't complete the purchase, you can show them ads containing discount codes for the very items they didn't buy. ???
Remarketing is one of the most powerful conversion tools available and linking Google Ads and Google Analytics makes remarketing easier to set up, and easier to track.
Beautiful, Beautiful Treemaps!
Oh, Treemaps. This is the sort of feature that'll make you wish you'd linked your Google Ads and Analytics accounts much sooner.
With Treemaps you can explore trends visually with an interactive view of your Google Ads data in Analytics.
The Treemap report includes both Google Ads metrics, like Clicks and CPC, and Analytics metrics, like Bounce Rate and Revenue.
Data is represented as colourful rectangles. For example, PPC campaigns with a low per session value will be on a red colour scale. The darker the red, the lower the value. On the other hand, campaigns with a high per session value will be green. The darker the green, the greater the value.
You can choose many different things as your primary and secondary metrics, but this visual representation of data can give you the sort of insights that might not be so obvious when you're gazing at numbers in an Google Ads report.
Google describes Treemaps as a "hypothesis-generation tool". In short, they can give you a good idea of the relationship between your various different metrics.
Need Help Linking Google Ads to Google Analytics?
At PPC Geeks, we're passionate about all things Google Ads. Linking your Google Ads to Google Analytics takes seconds, but we can help to truly make the most of this relationship.
Once your accounts are linked you'll have all the insights you need to turn your PPC campaign into a slick and streamlined conversion-generating machine. We'll show you where to find these insights and let you know how to apply them to your campaign to maximise your ROI. Get in touch today.
Book Your 100% Free PPC Audit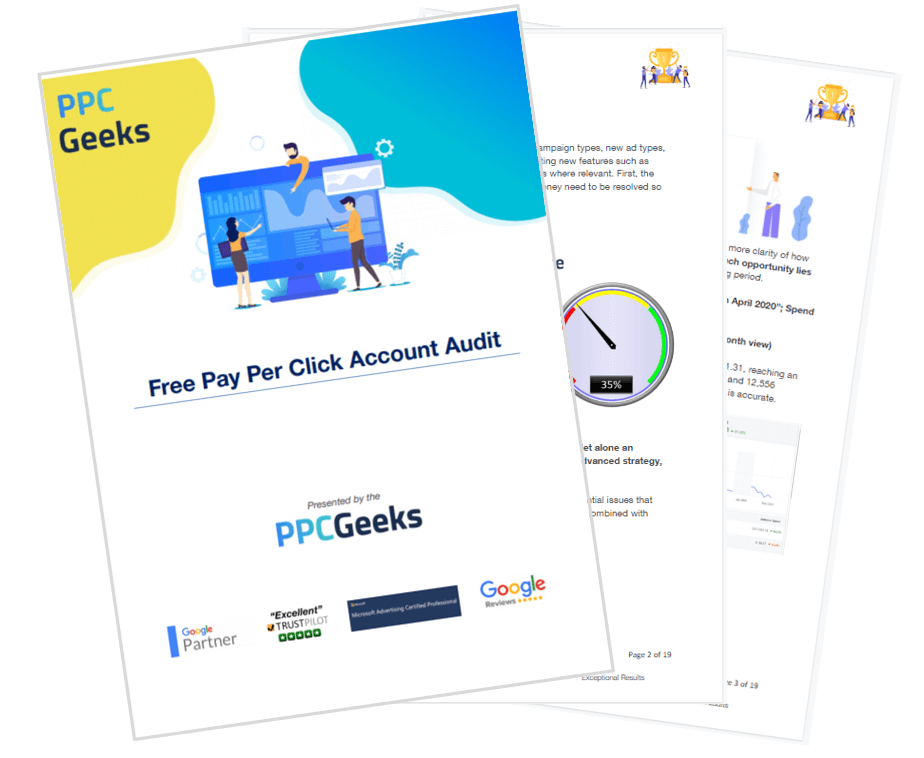 SIGN UP TO OUR NEWSLETTER