Common PPC metrics: Which are the best?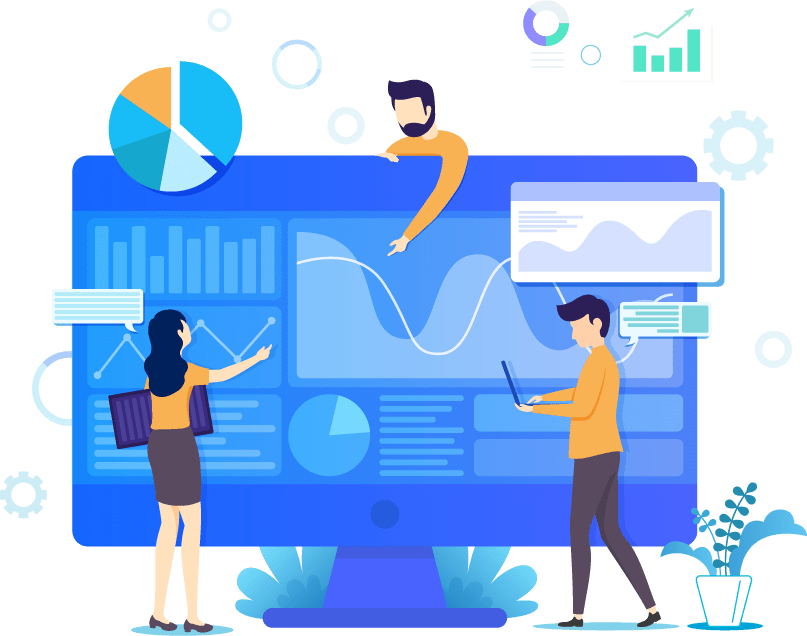 Common PPC metrics: Which are the best?
Whether you're new to AdWords or not, you'll know that there are hundreds of metrics at your fingertips.
Deciding which metrics to track can be tough. Especially when you're constantly asked for the same metrics from colleagues or your boss.
Your boss might already have ideas in mind for what you should be reporting on.
You might already have ideas in mind for what you should be reporting on.
But who's right?
We're going to take a look through some of the most common PPC metrics you will have come across and find out when and why you might want to use them.
Common PPC metrics
You'll hear the same metrics mentioned again and again. But just because everyone else is doing it doesn't mean you should too.
We're going to take a look at three different types of metrics – traffic, conversion and ROI.
But not all metrics are equal.
Some are more desirable than others.
First you need to figure out which ones are the best, then figure out whether you're able to track them. And if not, how.
Traffic
Traffic based metrics are ok. They're not bad but they're not great either. :ok_hand:
Common traffic-based PPC metrics include:
Clicks
The number of times your ad is clicked
Impressions
The number of times your ad appears in search results
Click-through rate
How often your ads are clicked when they're shown as a percentage
Impression share
The percentage of times your ad is shown when someone searched one of your keywords.
These are the basic metrics that most people are familiar with.
With 57.7% of AdWords accounts not having any tracking set up, it's hardly a surprise that these are the most common.
They are based entirely on volume. Whether it's the volume of people coming to your website or the volume of people seeing your ads.
There's no doubt that they're useful to know.
Impression share, for example, can help you find the potential reach of your campaign with alterations to your budget or quality score.
Rating: Basic
When to use them: There's a few times when the metrics above are a great option:
Aiming for and measuring brand awareness
Judging the reach and potential reach of your campaigns
Measuring how people are interacting with your ads
If you have no conversion tracking set up (if this is the case, I would always recommend looking into this)
What to remember: It's important to remember that most businesses are aiming for profit, otherwise they'd struggle to survive. Bringing thousands of new visitors to your website is great, but if they don't buy anything then your boss probably isn't going to be too happy.
Conversions
Conversion-based metrics can give you more information about the successes of your campaigns.
Common conversion-based metrics include:
Conversion rate*
The number of conversions divided by the number of clicks
**Cost per conversion
Cost per click divided by conversion rate – which gives you the average amount you've had to spend in ads to get one conversion.
Value per visit
The average value for each visit you get. This will take into account your conversion rate but also the value of each conversion.
You'll have heard of most of these metrics. They all help you to get a solid understanding of how your traffic is turning into customers.
I'm sure I don't have to spell it out to you.
These common PPC metrics will give you a much better idea of which campaigns are truly working.
If one campaign has brought in 1000 visitors and another has brought in 100, with traffic based metrics alone, you would probably presume that the first campaign was more successful.
But, with conversion based metrics you could find out that the campaign that brought in 1000 visitors has only converted 5 of them, while the smaller campaign had converted 10.
This would totally change your mind about which had been more successful.
Rating: Intermediate
When to use them: These are still great metrics to have around but there are more sophisticated metrics you could be using too. You might want to use these if:
You're measuring how effective your landing pages are at converting
You're looking to find out how much each lead costs
You don't have more sophisticated tracking set up – like call tracking
You don't have the a CRM that could allow you to integrate with AdWords
What to remember: Just as before, we need to remember that businesses need profit to survive.
These metrics are great and definitely offer more detail in terms of success than the traffic metrics we've looked it, but we can't forget that although we now know how much a conversion costs – we have no idea if this is more than we need it to be, less than we expected (so we can invest more!) or exactly what we expected.
ROI
This brings me onto ROI.
This will solve the problems we've mentioned.
Now we know how many conversions we're getting and how much they're costing us, we need to compare this with their value.
This is where we get to the important stuff.
This is where businesses make and lose money.
To figure out your ROI, you need to consider:
Revenue
The income you've made from your sales
Total cost per sale
Total ad spend divided by sales – how much have you had to spend to get a sale?
Number of sales
Just like it sounds – the number of sales you've made
Other costs
To assess your true ROI – you'll need to consider all costs involved including the price you bought it for and costs for delivery.
Unless you're working with an e-commerce platform, your conversions are likely to be enquiries that may or may not lead to a sale.
You need to keep track of your enquiries and find out how many of them lead to a sale.
And if they lead to a sale, how much that sale is worth in revenue.
Once you know this, you can truly find out how much return you're making.
Continuing the simple example above.
You'd probably consider campaign A to be more successful. It has a lower cost per click and has brought in more traffic.
Looking at conversions, we get a slightly different picture. In this example we're treating a conversion as an enquiry – either a phone call or the submission of a contact form.
Now campaign B is looking better, right?
It's getting double the conversions with just a fraction of the budget.
But if we look at ROI.
We've got another different idea.
Campaign A has fewer, high value sales giving a much larger ROI than Campaign B.
This is the closest we can get to understanding the true performance of the campaigns.
If we'd stopped at just conversions, we would have decided that Campaign B was more successful due to the higher number of enquiries at a lower cost.
We could have plunged more budget into that campaign without knowing that the revenue or quality of those enquiries were lower.
Customer lifetime value
To really get the true ROI of your campaigns, you'll need to consider all the costs associated with the product – the cost to you, the seller, and any delivery costs or extra expenditure.
But you also need to consider the true value of your customers.
A new customer is usually worth more than their first purchase. If you do a good job, it could be the beginning of a new relationship that's worth much more.
You should be considering this too, when figuring out the ROI of your ad campaigns.
By looking at your customer data, repeat purchases and the revenue generated from you, you should be able to work out your average customer lifetime value.
This is why ROI is key.
It's the gold-standard of common PPC metrics.
Rating: Advanced :trophy:
When to use them: These are the metrics you need to be using all the time. It's the only way to truly know whether they're working and making money.
What to remember: In order to track these high-quality metrics you might need to up your game with your tracking.
To follow a customer from the first enquiry to the final sale and revenue will require a bit more effort on your part. Call tracking and integration of your AdWords account with your CRM will make this job a lot easier and much more accurate.
Take the guess work out of your investments.
Make sure you're tracking the right metrics for the right reasons.
Book Your 100% Free PPC Audit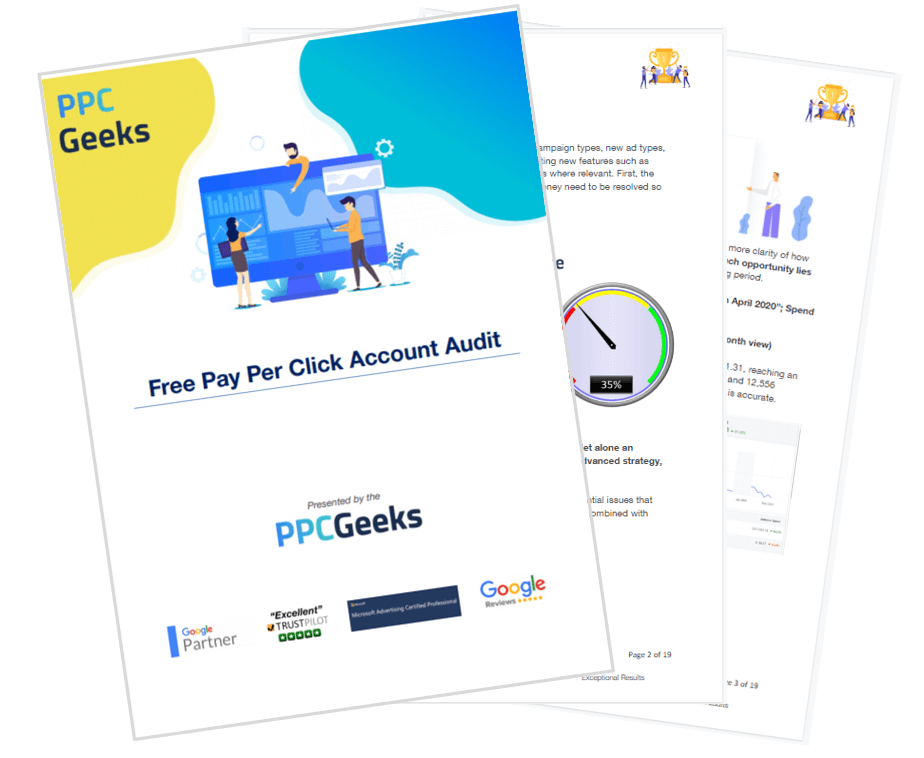 SIGN UP TO OUR NEWSLETTER