7 Ways to Make a Great PPC Landing Page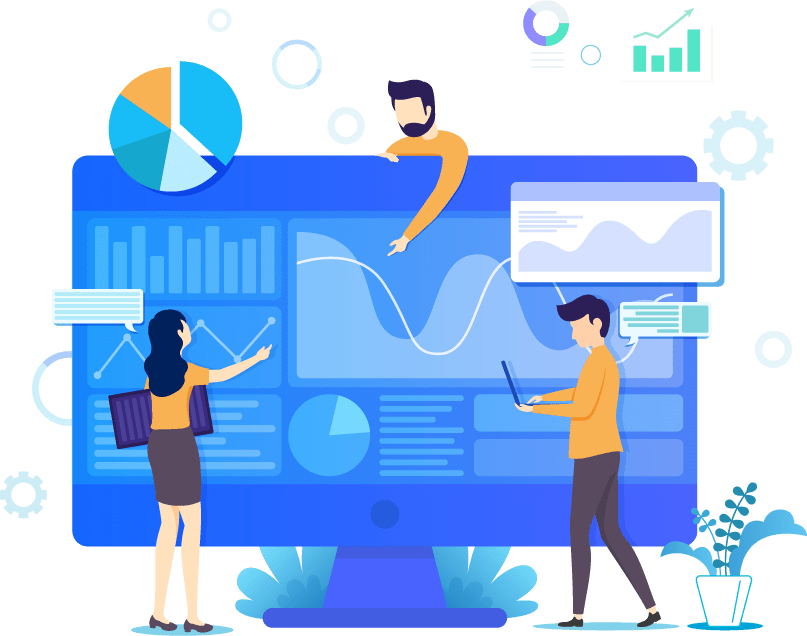 7 Ways to Make a Great PPC Landing Page
7 Ways to Make a Great PPC Landing Page
If you're striving for better PPC, it's time to focus on your PPC landing pages. Strong landing pages can boost your conversions and take your business to the next level.
To help you get started, this article will guide you through the key steps to creating a great PPC landing page.
What Is a PPC Landing Page?
Firstly, it's important that you understand what a landing page is and why landing pages are so important. So, let's go back to the basics.
PPC landing pages are web pages designed for paid ad campaigns. Your landing page is the URL that users 'land' on when they click on your pay-per-click ad.
Choosing the right PPC landing page is crucial. For example, you don't want to direct users from your ad to your homepage, if your homepage isn't the most relevant.
Users should always be directed to a landing page that is closely linked to the content in your ad. Ideally, your landing page should also display a clear call to action for users to follow.
Landing Page Experience
Google Ads monitors landing page experience to measure how well your website aligns with what users are looking for when they click your ad.
If Google detects that you offer a poor landing page experience, this will affect your Quality Score, overall Ad Rank, CPC and your position in the ad auction.
Not forgetting, Google may show your ads less frequently (or sometimes not at all) if your ads direct users to landing pages with poor user experience.
7 Ways to Make a Top Quality PPC Landing Page
To help make the process easier, we've put together 7 steps to success.
1) Offer high-quality, relevant content
The content on your PPC landing page should be directly relevant to your ad keyword and text. It should also be informative and useful to your audience.
Avoid having too much text on your landing page and instead opt for relevant, engaging headlines and bite-sized chunks of copy.
You also need to know when to be specific. For example, if someone clicks on your ad for a specific trainer brand, they shouldn't land on a page full of different brands.
Alternatively, if users have searched a more general query, such as "Christmas gift sets", your landing page should reflect this and provide them with a wider range of products.
When you create your landing pages, you should always aim to match user intent, ensuring they are relevant to the keywords that you are bidding on for that ad.
2) Make your PPC landing page mobile-friendly
Online shopping is more popular than ever, so having a PPC landing page that is easy to navigate by mobile is a must.
It should be quick and easy for your potential clients or customers to find the service, or buy the product that they are looking for.
You don't want to risk losing potential customers by incorporating pop-ups or distracting features.
3) Check your landing page loading time
Ever been put off because a page has taken too long to load? Don't let your users have the same experience on your website.
Check that your PPC landing page loads quickly and efficiently. Google recommends turning your landing page into an Accelerated Mobile Page (AMP).
You can test how fast your website is here.
4) Build trust on your landing pages
A strong PPC landing page fosters trust in your brand. Your landing page should be as transparent as possible and provide your audience with clarity about what your business does and what you offer.
It should be easy for users to find your contact information so that they can get in touch with any queries before converting.
Another effective way to build trust through your landing page is by including reviews from other customers, or featuring established brands who have worked with you.
5) Create multiple landing pages
We recommend taking the time to create multiple landing pages. It might be more time consuming, but it will be more effective in the long-term.
Ideally, each ad campaign that you run should have its own landing page, with a clear and focused message, specific to the ad.
6) Aim for a minimalist layout
For PPC landing pages, less is more. If your landing page is confusing, or visually overwhelming, you're less likely to see conversions.
Landing pages should follow a simple structure, directing users to your call to action with ease.
A single column layout is often the best option for this and your call to action buttons should stand out. For example, you may want to use red buttons for your CTA and have a white background for your landing page.
On our in-depth page about PPC landing pages, we've shared Neil Patel's suggested structure for the perfect landing page:
Headline
Subheading
Image
Video
Brief bit of copy
CTA
Trust signals – reviews, awards, case studies
Brief explanation of the product or service
Brief exploration of the benefits
Testimonials
CTA
7) Create a sense of urgency
To help boost your conversions, it's a good idea to create a sense of urgency on your PPC landing page.
One way to do this is through your choice of language. For example, you may want to include some time-sensitive phrases such as "sign up today". However, you should avoid having an overload of these and ensure that they sound natural.
For a more subtle approach, you can also incorporate imperative commands that flow within your copy. These should highlight the features of your products or services.
For example, a personal stylist's landing page might include: "enhance your style with clothes tailored to you".
Make a Great PPC Landing Page
We hope you have found our guide to making a great PPC landing page useful. If you need more assistance with your PPC, please don't hesitate to get in touch with our team of PPC Geeks. We're always happy to help!
Get Your Free Google Ads Audit Today
At PPC Geeks, we offer a 100% free Google Ads audit to help you take your business to the next level. Availability is limited, so make sure you book your FREE PPC review today to find out how your Ads account stacks up against the best in the business!
Book Your 100% Free PPC Audit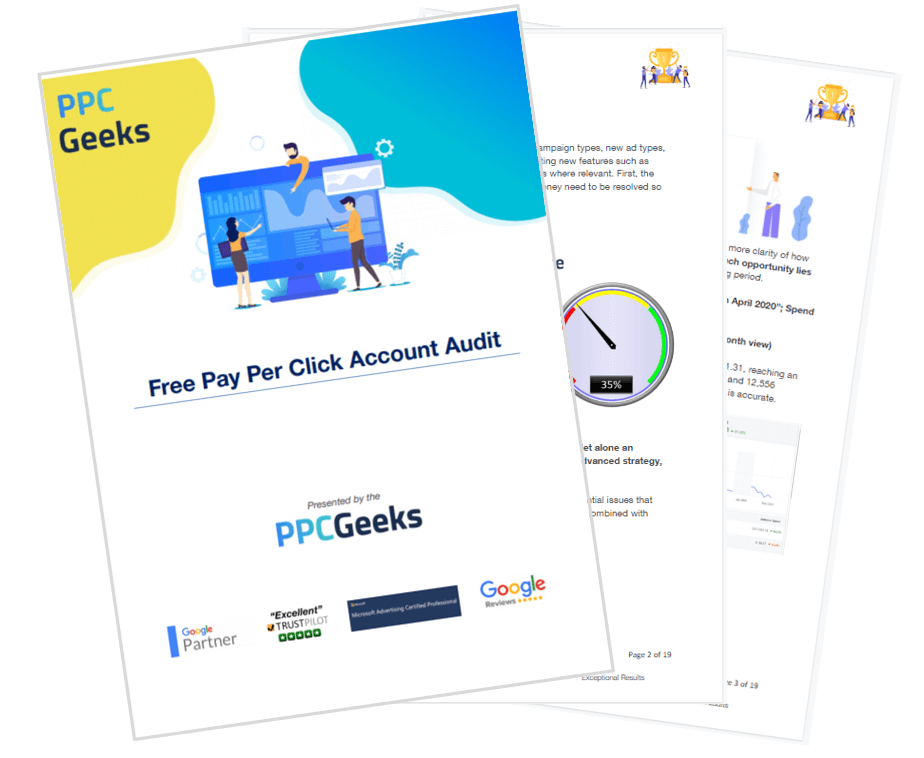 SIGN UP TO OUR NEWSLETTER