Advertising Online – Types of PPC Ads and Will They Work for Your Business?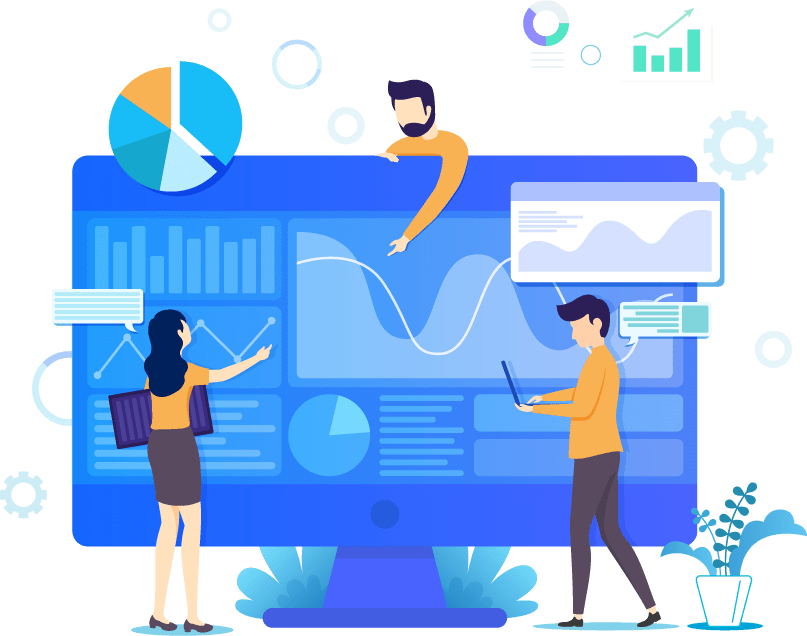 Advertising Online – Types of PPC Ads and Will They Work for Your Business?
Types of PPC Ads: There Are Many, Here Is Our Guide!
Types of PPC Ads: without advertising, how is anyone ever going to know that your business even exists? Why would anyone buy from you if you're not making it clear what sets you apart from your competitors?
Nah, we don't have to tell you why advertising is important, do we? If you run a business, you know you need advertising.
But online advertising – now that's another kettle of fish entirely. How does it work? And is it the sort of thing you should consider for your business?
The answer to the second question is an unequivocal YES.
Is Online Advertising Worth It?
Think about a more traditional form of advertising. Think of a giant billboard by the side of the road or an ad in a newspaper. Both of those are great for visibility, they're going to get seen by thousands – maybe millions – of pairs of eyes.
But not everyone who sees those ads is going to be interested in what your business has to offer, and unless you make a point of asking your customers why they chose to buy from you, you'll always struggle to measure the impact of this sort of advertising.
Online advertising solves both of these problems while offering a tonne of additional benefits, all of which you'll experience almost instantly.
With powerful targeting, you'll be able to guarantee that the only people who'll see your ads are those who are actively looking for what you have to offer. And with a host of insightful measuring tools it'll always be totally clear how well your ads are performing, how much money you're spending and how much of a return you're getting.
Let's take a look at some of the various different types of PPC ads available. We'll briefly explain what each type is and how they might benefit your business.
Search Ads
Everyone who runs a website wants to get to the top of the search result pages. You'd be surprised how easy this is to achieve with search ads.
With platforms like Google Ads and Bing PPC you can pay to place adverts in the results of search engines like Google and Bing. Both platforms function like an auction where you bid on keywords to determine where your ads will appear in the search results. And both function on a pay per click (PPC) model which means you'll only ever pay when people actually click on your ads.
You can learn a bit more about these two search ads platforms by reading our essential guide.
The Benefits of Search Ads
With a good bidding strategy, some high quality ads and some excellent landing pages, it's possible to rank at the very top of the search results. This is good for a quick boost to brand awareness and website traffic, but as you've total control over the keywords you bid on, you can ensure that your ads will only ever get seen by people who are actively looking for your products or services.
This means that you won't just be driving more traffic to your site, you'll be driving better traffic – people who actually want what you have to offer and are ready to make a purchase.
Even better! With some advanced techniques you can make it even more likely that your ads will get seen by potential customers.
With remarketing lists for search ads (RLSA) you can show a different set of ads to people who have visited your site before. This means you can actively target people who already know you and even people who have already started to research your product.
Studies show that 80% of shoppers conduct online research before they make big purchases. With search ads, you can reach people at numerous stages of the buying cycle with ads tailored to appeal specifically to them. Advanced strategies like this have been known to triple the amount of conversions.
So, search ads then: they'll get your ads seen by the people you want to see them – where and when you want to be seen.
But there's more to online advertising than search ads. Let's take a look at some of the other types of PPC ads.
Display Ads
Google Ads is split into two distinct networks. There's the Search Network, which we've covered above, and then there's the Display Network.
The Google Display Network is a huge range of sites spread across the internet. Sites don't join the Display Network at random – they must voluntarily sign up to be part of it.
You can pay to place adverts on sites that have signed up to the Google Display Network. All kinds of sites sign up, so in theory your display ads will only appear on sites that are relevant to your business.
The Benefits of Display Ads
You don't have as much control over who sees your ads as you do with search ads and you have a lot less control over where they appear. You don't get to pick and choose which specific sites will display your ads, and you don't get to choose exactly where they appear on the page.
But display ads have one major benefit over search ads: they look better.
With search ads, all you have to play with are a few lines of text. With display ads, you can use images, gifs, big fancy colourful flashing words and even video – whatever you need to make your ads stand out, grab eyeballs and encourage clicks!
Also, a lot of people see display ads. Google claims that their Display Network reaches over 90% of global internet users across more than two million sites. That's a lot of pairs of eyes,and a lot of impressions – all for a tiny, tiny, tiny, tiny fraction of what you'd pay for an ad in a newspaper or on a billboard.
And like with search ads, there's some advanced techniques you can use to make display ads even more powerful.
Remarketing is remarkable. Say someone views a product page on your site or even adds a product to their basket without ultimately making a purpose. With remarketing, you can show this person ads for the same product on other sites they subsequently visit. Perhaps with the sort of discount or special offer that might finally convince them to make a purchase.
Video Ads
Around 2 billion people watch videos on YouTube every month. Wouldn't it be wonderful if you could reach these billions of people with engaging, persuasive adverts for your products or services?
Well, what if we told you that you can!
Google owns YouTube and, with video ads, you can make ads that will play either before or during YouTube videos.
The Benefits of Video Ads
Did we mention the billions of people who use YouTube each month?
With video ads, you can be primed to reach the biggest possible audience online, but more importantly, studies show that people just respond better to videos than they do to almost any other form of media. Put it down to short attention spans…
Like all other forms of online advertising, with video ads you have a lot of control over where your ads appear. You can choose to target certain "affinity audiences" relevant to your business. These could be music lovers, sporty types, technophiles, and so on. You can also define your audience in terms of age, gender and location.
And while video ads can be expensive to produce, this is a more cost-effective form of advertising than you might think. With good targeting your videos will only get seen by people who might be interested in what you have to offer.
But beyond that, you'll only ever pay when people actually engage with your ad.
If they skip your video before 30 seconds, you don't pay a thing!
Traceability – The Major Benefit of Online Advertising
Whether it's search ads, display ads or video ads, one of the biggest benefits of online advertising is just how easy it is to measure.
You can measure the effectiveness of different types of PPC ads from the same Google Ads dashboard. Here you'll have access to a huge range of metrics. All of which will give you a great overview of who you're reaching, how much you're spending and what sort of a return you're getting on your investment. Read our guide to some of the most important metrics here.
Even better, if you link Google Ads to Google Analytics, you can start to track the behaviour of people after they've clicked on your ads. You can see what pages they visit on your site. If they leave before making a purchase, you'll have a good idea of what needs to change in order to boost conversions. Read our short guide to the sort of sales-boosting tests you'll be able to run with this kind of insight.
With video ads, you'll have access to YouTube's Analytics tool. This will help you to better understand who's watching your ads and how they're interacting with them.
You'll be able to track things like watch time, traffic sources, audience demographics and audience retention. Again, you can draw from this information to boost the overall effectiveness of your video marketing strategy. Here's a short guide to some of the more important video ad metrics, and the sort of insights they provide.
Ready for Online Advertising?
Superior targeting and extremely powerful traceability – if you're running a business, this is why you need online advertising.
It makes sense to advertise in places where your customers like spending time. And no matter who you are or what you do, trust us – your customers are online and so are your competitors! If you choose not to advertise online, your potential customers will see nothing but ads from your competitors. And we don't want that, do we?
If you'd like to start advertising where it counts, get in touch. Our free PPC audit will help you to get genuine results from your digital advertising campaigns.
Book Your 100% Free PPC Audit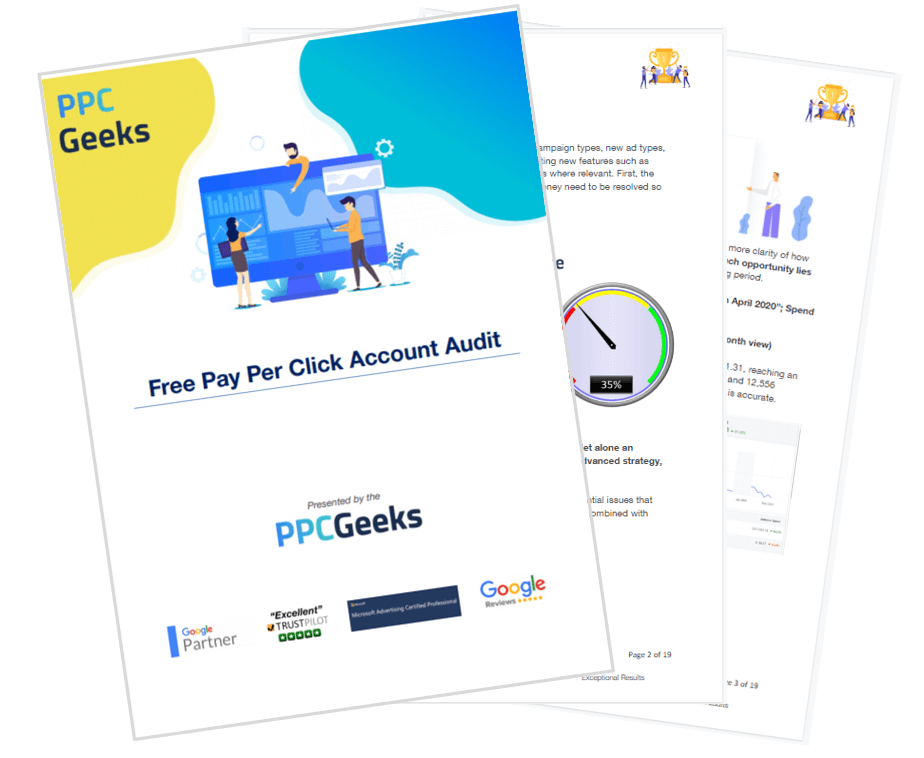 SIGN UP TO OUR NEWSLETTER