PPC News March 2022: Welcome to the PPC Geeks Monthly PPC Updates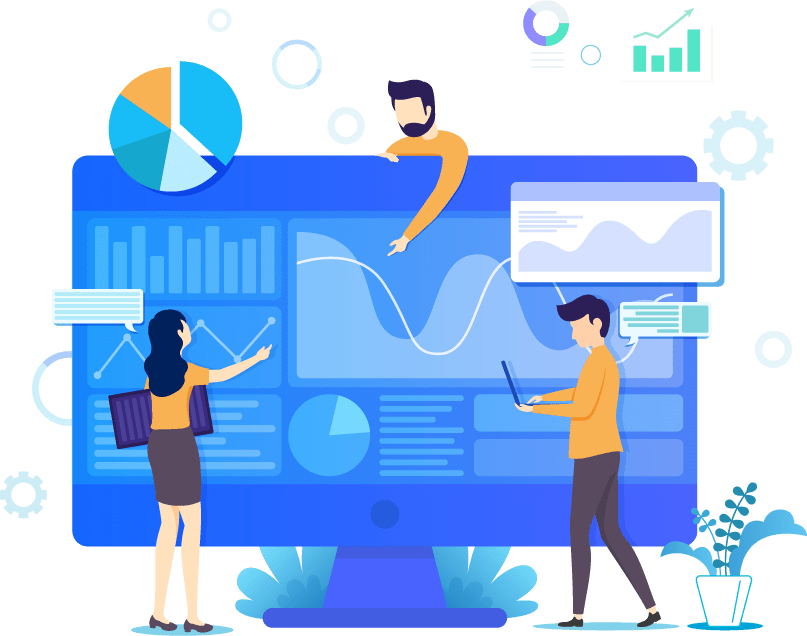 PPC News March 2022: Welcome to the PPC Geeks Monthly PPC Updates
PPC News March 2022: In this, the third monthly update of 2022, we take a closer look at everything from the introduction of short titles for products, to the announcement of Google's decision to go ahead with their planned Universal Analytics sunset, to our in depth guide to marketing your Shopify business on TikTok to counting down a number of the best Google Ads, Ecommerce, PPC and Shopify agencies – with PPC Geeks topping a number of these lists.
As 2022 begins to gather pace, it's hugely beneficial to start the next month on the right foot by looking over the previous four weeks, as it can be highly rewarding to see just how far the hard work and dedication of our incredible team has brought us in the final few months of winter. This inspiring work ethic is also constantly reflected in our TrustPilot reviews: check them out.
So, without further ado, let's get started on our recap.
Overview: Announced in the first few days of March, Microsoft advertising auto-apply recommendations progressed out of beta testing and were instantly made available across the Microsoft advertising network. Welcomed by many in the PPC management sector, auto-apply recommendations promise to help advertisers save time when creating ads or optimising their campaigns.
Key Findings: With Microsoft advertising auto-apply recommendations, It's extremely important for advertisers to assess whether this style of automation is acceptable for them or not as advertisers are automatically opted into all five Microsoft advertising auto-apply recommendation ad types by default, which include: Expanded Texts, Responsive Search Ads, Multimedia Ads, Negative Keyword Conflicts and Conversion Goals Settings.
Overview: eCommerce PPC is an online marketing strategy run by an adept PPC agency and PPC expert that promotes either an online store or a physical product through paid advertising, and is favoured by many a Google Ads agency. With this in mind, we thought it'd be good to countdown the 11 best eCommerce PPC agencies in the world, and, of course, we were very happy to feature in pole position.
Key Findings: On our list, we were privileged to come first, whilst The Good Marketer rounded out the countdown in eleventh. There are numerous ways of choosing what eCommerce PPC agency is best for you, and so to put together such an important list was a process we particularly enjoyed.
Overview: The best Shopify agencies help to create you a website that acts as an online storefront via Shopify. And so, with this being such an important role for any agency to undertake, we thought it integral to countdown the 20 best shopify agencies in the world.
Key Findings: On our list, the incredible Sunrise Integration came first; Spiral Scout came tenth, and the team at PROS came twentieth. Throughout the countdown, we also interjected by asking our Google Ads expert to discuss the importance of choosing the best agency for you and why you should invest in a Shopify website in the first place.
Overview: PPC Ads encompass a number of unique disciplines and are a powerful online marketing resource that helps to promote either a product or service through pay per click adverts. A much loved tool by some of the best Google Ads specialists in the world, we were very happy to finish at the top of this highly established list.
Key Findings: PPC advertising is a fast and proven way to generate sales online, so to be included in a list such as this is highly significant. Notwithstanding our own inclusion, the list featured the likes of KlientBoost, JumpFly, UAWC Agency and Savage Global Marketing, to name but a few of the world's best Google Ads consultants and PPC agencies.
Overview: As we entered the middle of March, we concluded our much-revered Amazon Advertising Solutions series. In it, we covered a lot of ground including how to grow your eCommerce business, understanding Amazon sponsored products, the power of Amazon Sponsored Brands and much more.
Key Findings: Covering everything including Amazon Sponsored Display Ads, Sponsored Product Ads and Sponsored Brand Ads, to an intricate insight into how to grow your eCommerce business via Amazon and more of the intricacies that underpin the world's biggest eCommerce retailer, this series covered a number of very important touch points when it comes to the relationship between Amazon and the advertising industry, making it one of favourite blog series to date.
Overview: We enjoyed March very much, mostly because we finished on top of so many esteemed lists, of which this one was no exception. When you search for 'Google Ads agency' online, you get 334,000,000 results, so you can see why we were very happy to be included in such a prestigious countdown.
Key Findings: If you're a Google Ads company, then you'd be right to feel disappointed not to have made this list. Those who did included the likes of Black Propeller, Disruptive Advertising, Chair 10 Marketing, AdVenture Media Group, Linear Design and, most importantly, us here at PPC Geeks.
Overview: Yet another countdown, and yet another list of some of the most amazing eCommerce platforms in the business. Having the right eCommerce platform in place is essential if you want to pursue a fast and proven way to generate sales online, making those who featured on this list the very best in the business.
Key Findings: While most eCommerce platforms enable consumers to discover products, shop around and then checkout, we found that the likes of Brainvire Infotech Inc, 121 eCommerce, Flycast Media and Gauss Development to be truly exceptional at building a best-in-class eCommerce platform.
Overview: In this blog, we decided to list 17 of the best video production companies in the world, featuring the likes of BX Films, 5:00 Films & Media, Snowy Peak and The DVI Group, to name but a few.
Key Findings: Throughout this countdown, we also discussed the importance of rich media and how a bespoke rich media campaign can help you increase your ROI and boost sales, whether by vibrant imagery, slick editing, or stunning cinematography.
Overview: Amazon featured quite heavily in our content strategy this March, and this countdown was no exception, naming the likes of Power Digital Marketing, Amazonia PPC and Rise Interactive as some of the best Amazon Ads agencies in the world, whilst also including ourselves, of course.
Key Findings: With over 300 million daily active users, Amazon is the biggest online marketplace in the world, with some of the best Amazon ads agencies choosing to work in partnership with the company. So, as soon as we found this out, not only did we put together this list, but we also decided to concentrate on how to improve your Amazon ads, as can be seen by our work this month.
Overview: As March began to wind down, Google introduced short titles for product ads. Google Merchant Centre introduced this new attribute, changing the face of everything from Google Ads audits to how you write advertising copy.
Key Findings: Best used to briefly and clearly identify the product you're selling, we found that short titles for products ads should be concise, short and anywhere between 5-65 characters. It is these findings that make our blogs truly worthwhile, as is this new and exciting tool.
More on PPC News March 2022:
Overview: Generating leads can be tough, whilst measuring the success of any lead generation campaign can be a convoluted task. However, in late March, Google introduced a new way to track leads offline in the form of Google Ads Enhanced Conversions – a much welcomed attribute.
Key Findings: In March, Google announced a new solution to stop the breakdown in communication between user information and converting consumers in the form of Google Ads Enhanced Conversions. In short, Google Ads Enhanced Conversions is a tool you can use with existing conversion tags in Google Ads to make the measurement of conversions a lot more precise.
Overview: Having recently reached over 100m active monthly users in Europe alone, TikTok is quickly becoming one of the most influential and commercially powerful platforms in the entire world. So, this March, we couldn't stand by and just ignore the budding relationship between TikTok and Shopify.
2022 Key Findings: We discovered that TikTokers are desperate to discover new things and buy new products. So, it was no surprise to find out that in an increasingly online world, Shopify businesses were using TikTok to support their marketing needs, joining forces with the platform in order to tap into the 83% of people who said that Tiktok played an integral role in their purchasing decisions.
Overview: Published earlier in the year, Google announced plans to usher in a Universal Analytics sunset for the previous iteration of Google Analytics in July 2023. Google also announced that they were preparing to bring in Google Analytics 4 in the same year.
Key Findings: When asked for comment, Google said that they have resorted to the Universal Analytics sunset because the model it is built on is now obsolete, a sentiment that was echoed by many during the announcement. The main dates you need to be aware of are July 1, 2023, when new hits will stop being processed, and October 1, 2023, when Google Analytics will be fully discontinued.
Overview: As March drew to a close and the weather heated up, we received the news that cookies were to end. As we move toward a more privacy conscious world, the news came as no surprise, though, when it comes to ID resolution, targeting capabilities, reach and frequency tracking and fraud detection, the new possibilities are endless.
Key Findings: What we discovered was that, if you're a Google Ads authority, you can now improve your ad performance by renewing your focus, maximising first-party data, leveraging paid searches and creating a new, long-term strategy.
PPC News – March, 2022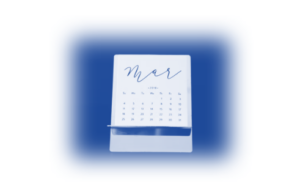 We hope you enjoyed our monthly PPC news March 2022 overview. The team and I are always happy to share with you our thoughts regarding the world of PPC advertising.
And, while you're at it, why not take advantage of our Free PPC audit!?
Feel free to share this post or check out last month's roundup.
Book Your 100% Free PPC Audit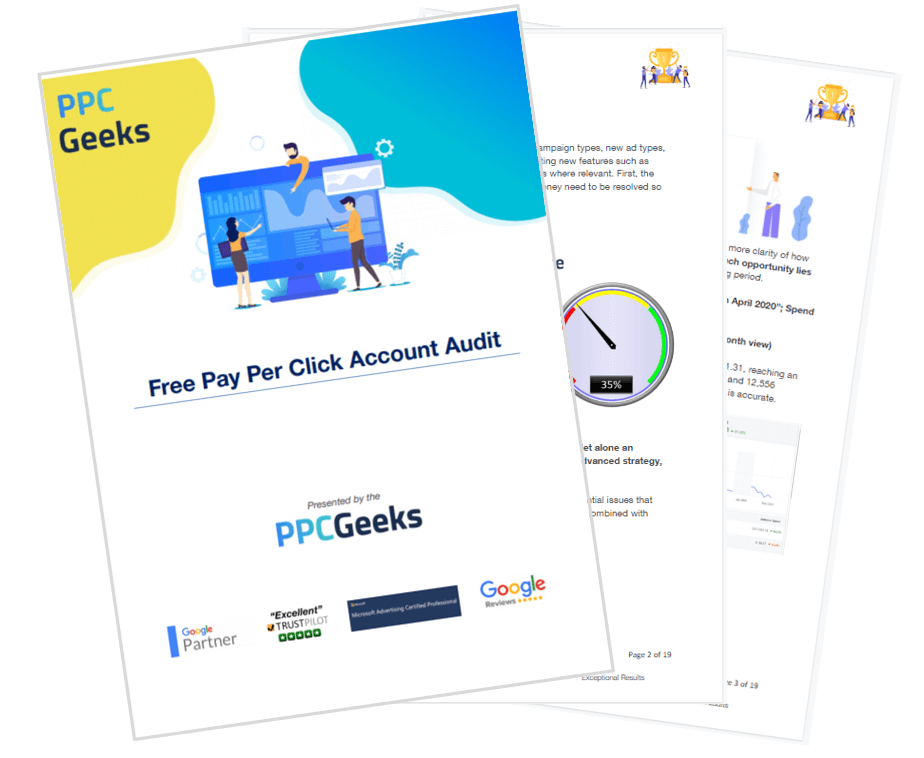 SIGN UP TO OUR NEWSLETTER