Dynamic Search Ads The Benefit of Dynamic Search Ads in Google Search Campaigns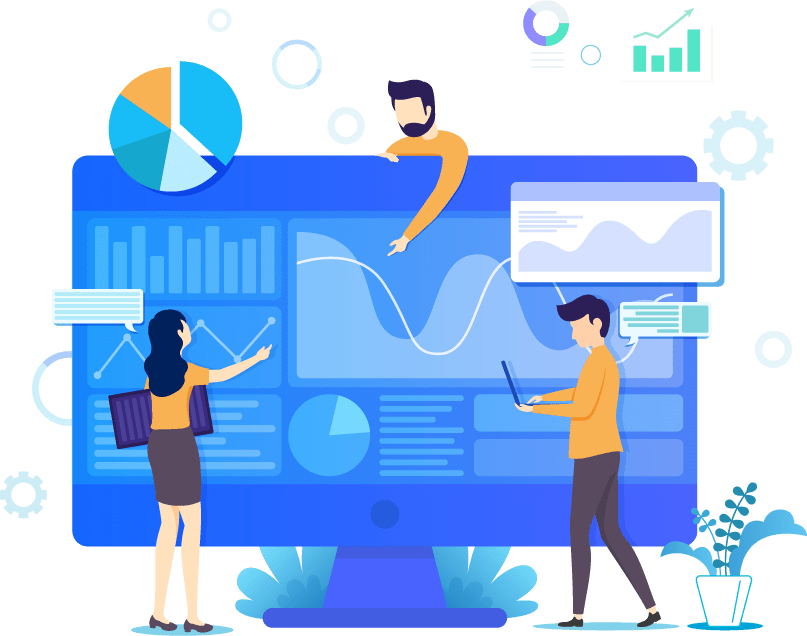 Dynamic Search Ads The Benefit of Dynamic Search Ads in Google Search Campaigns
Dynamic Search Ads in Google Search Campaigns Learn The Benefits Now
Dynamic Search Ads, or DSAs, have been around for a long time but most marketers have either never tried them or are unsure of their benefits. Using a DSA is an easy way to quickly scale traffic to your website, while revealing new keyword opportunities that you otherwise may have missed.
What are Dynamic Search Ads?
Google defines Dynamic Search Ads as "the easiest way to find customers searching on Google for precisely what you offer. Ideal for advertisers with a well-developed website or a large inventory, Dynamic Search Ads use your website content to target your ads and can help to fill in the gaps of your keyword-based campaigns."
Dynamic Search Ads supplement your pre-existing search campaigns. Instead of utilising a list of keywords, DSAs generate headlines and landing pages from content that is already on your website, along with what the search engine decides is most relevant to the search. For example, if a user searches for a term that correlates with the titles and most used phrases on your website, Google Ads will incorporate these phrases to select a landing page from your site and create a relevant ad headline. Get our Guide to DSAs Here!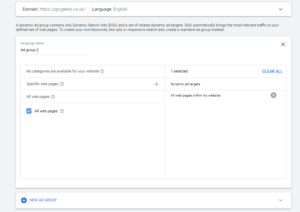 This saves you valuable time and effort, whilst keeping your ads relevant. Without using DSAs, even professionally managed Google Ads accounts that feature lots of keywords can miss relevant searches, struggle to keep up with updates to the website and encounter delays when creating new ads.
Benefits of Dynamic Search Ads
Dynamic Search Ads don't work from a list of keywords. Instead, you can make use of the category, all website pages or specific landing pages.
No matter how thorough your current search campaigns are, there will still be gaps in your keywords. DSAs will help you find new keyword opportunities, which will expand your current campaigns.
Keep Your Ads Relevant to the User
Dynamic Search Ads will automatically create headlines for your ads that are relevant to the user's query. This ensures you are showing ads that your customer wants to see.
More Control Over Your Ads
DSAs allow you to display ads based on either your whole website, a specific web page or a category. You can also stop your ads from showing if a particular product is unavailable.
DSAs automatically display URLs that are based on your final URL domain.
How to get the best out of your Dynamic Search Ads
DSAs are automated, but to ensure you get the very best out of your ads they need a little human input.
1. Use Informative Content
Make sure Google can easily crawl the pages on your website and find good quality text.
2. Don't Use Jargon
Go into detail about your services or products, rather than using heavy jargon.
3. Highlight Unique Offers
Grab the user's attention by offering something unique or free, like a trial.
4. Add Negative Keyword Lists
A worry that many marketers have when using DSAs is that they will drive traffic away from their search campaigns or drive irrelevant traffic to their website. Use negative keywords to exclude certain search queries.
5. Test out Different Combinations
Experiment with using different ad targeting strategies on your DSAs. Try using DSAs with Remarketing Lists for Search Ads (RLSAs) or test excluding certain traffic. Monitor the results and see if you gain more traction with certain strategies. It's also a good idea to set bid adjustments to give you greater control over your budget.
6. Automated Bidding
You can use manual bids but if you want to fully utilise the AI-strategy, use automated bidding. This works really well on large Google Ads accounts, as Google will manage everything, freeing up your team.
At PPC Geeks, we offer our clients 100% free Google Ads audit to help you elevate your business to the next level. We have limited availability, so make sure you book your FREE PPC review today to find out how your Ads account stacks up against the best in the business!
Book Your 100% Free PPC Audit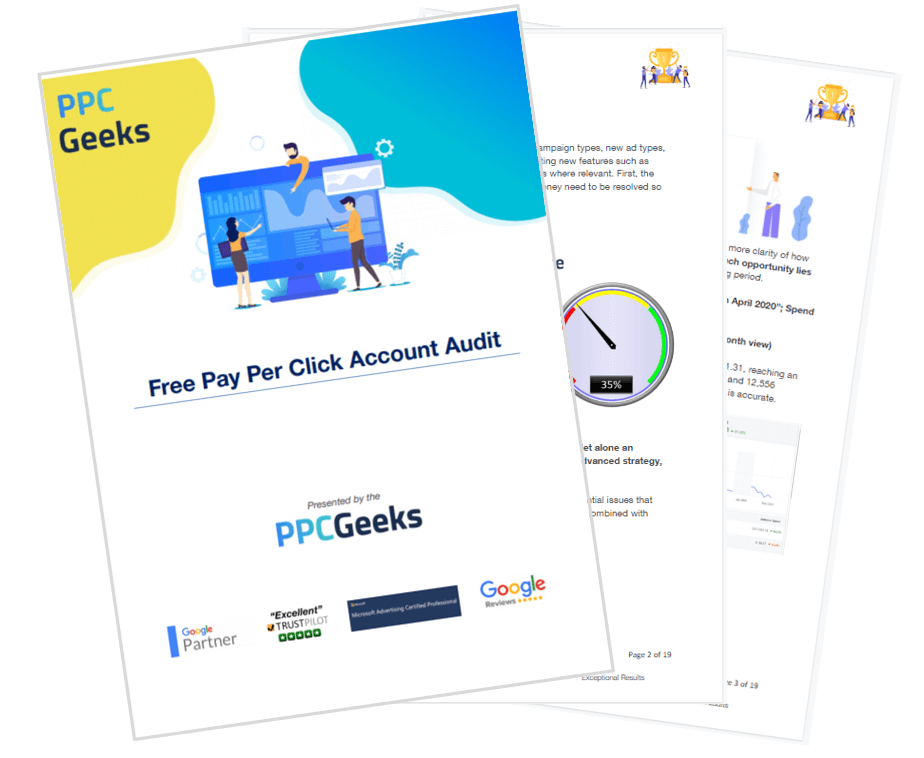 SIGN UP TO OUR NEWSLETTER