Top 5 Features in Google Analytics 4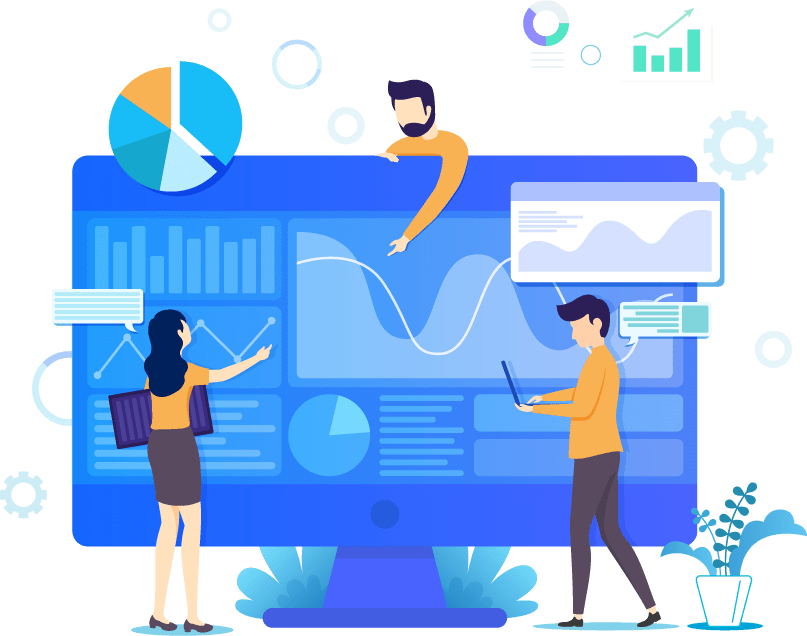 Top 5 Features in Google Analytics 4
Google Analytics 4 may not be your favourite platform, but there are a few features in Google Analytics 4 worth looking forward to.
Due to a plethora of functionality problems, Google Analytics 4 was a bit disappointing – and it certainly wasn't warmly received by a lot of the best Adwords companies in the industry.
However, this doesn't mean that there aren't a number of new features in Google Analytics 4 to get excited about.
So, I thought I'd look at the top 5 features in Google Analytics 4 that could alter your perception of the platform in 2023.
1. Predictive Analytics
When Google Analytics 4 was announced as the 'future of Google Analytics,' most Google Ads experts were very excited. However, this early optimism soon gave way to disappointment.
Predictive analytics is Google's latest way of trying to put its machine learning to good use. When you set up purchase events, Google starts gathering the data necessary to create predictive audiences for purchasers. Only when this process has run its course does predictive analytics come in handy Once populated, you are able to use the predictive audiences as comparative segments throughout GA4. This is why predictive analytics is one of the most highly anticipated new features in Google Analytics 4.
2. Custom Reports
In the new look Google Analytics 4, you're granted access to Explorations. This lets you create custom reports. These reports are laid out much like an Excel spreadsheet with tabs across the top, and each tab with its own unique data.
This new Google Analytics feature enables you to create tables for cohorts and segments, making reporting much easier.
You can even share these new look reports with your clients. Print them as a PDF or download it as an Excel sheet, for a seamless process.
At PPC Geeks, thanks to our expert reporting skills, our Trustpilot reviews are exceptional. Check them out today.
3. Create and Track Up To 300 Events
You shouldn't need to be a developer to be able to track your events.
Thanks to GA4, you can now create and track up to 300 events. And, you can also create and track up to 300 of these events per property.
From auto tracked events to enhanced measurement events, this new feature in Google Analytics 4 has got your tracking needs covered in 2023.
4. Customise Automated Tables
Previous iterations of Universal Analytics served up countless hard to read tables. In Google Analytics 4, anyone with admin access can customise any data presented in any report.
From dictating the dimensions to customising the metrics used during a single session, this new feature in Google Analytics is hotly anticipated.
Plus, you can even save the view of your table so it stays that way the next time you log on.
5. Create and Track Up To 30 Conversions
Conversion tracking in Google Analytics 4 is even more seamless than event tracking. Once the event is tracked in GA4, you can mark it as a conversion by hovering over it and clicking the option.
In Google Analytics 4, you can track up to 30 conversions and delete other conversions as and when you desire.
PPC Geeks – A Specialist PPC Agency
We pride ourselves on what we achieve for our clients on a daily basis, be that great results or maximising their Google ads strategies. Contact PPC Geeks to see how we can help boost your profits when investing in marketing on Google.
We always have your best interests in mind. If you require any help or want to improve your PPC or Google Ads, then invest in one of our 100% FREE PPC audits or Google Ads audits?
Our Ga4 migration service is perfect for businesses that want to upgrade their existing Google Analytics setup. From just £2750, you can have our team of experienced professionals consult on the entire process with you. We'll make sure your data is reporting correctly and tracking parameters are set up. We'll also ensure everything is working properly so you can make the most of your insights. If you're ready to upgrade, simply go to our contact us page and submit an enquiry – we'll be happy to help!
Related GA4 Content To Help You On Your GA4 Journey
If you are struggling with your GA4 journey you know you are in safe hands with the PPC Geeks. But if you want more information before you contact us, we recommend these as your next steps.
Book Your 100% Free PPC Audit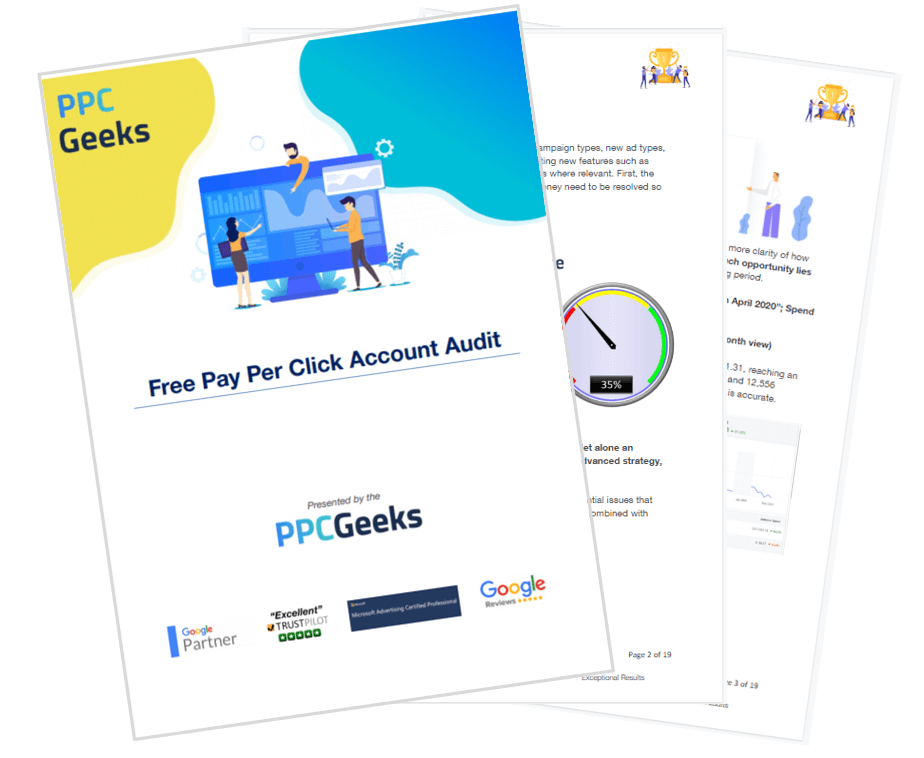 SIGN UP TO OUR NEWSLETTER