Why Google Analytics 4 Mitigation Should be a Priority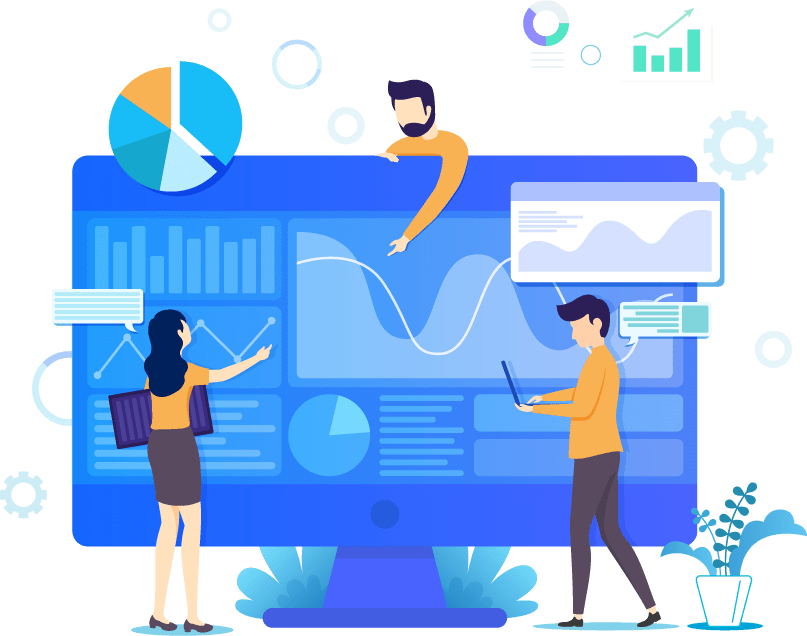 Why Google Analytics 4 Mitigation Should be a Priority
In autumn 2020, Google Analytics announced a new version adequately named Google Analytics 4 – or GA4 – so, as our resident Google Ads expert, I thought I would put together a short yet detailed guide for marketers on why it is significant and hugely important to set up GA4 sooner rather than later.
GA4 is due to replace the standard version of Google Analytics (Universal Analytics or UA) in July 2023. This means that by next year everyone is going to be using GA4 regardless, and so it is extremely important that your data is migrated to avoid any loss.
Right now, you may be seeing notifications to upgrade to GA4 when you log into Google Analytics, while GA4 Set-Up Assistant is available to make the Google Analytics 4 mitigation seamless. If you're an experienced GA user, leaning on the assistance provided should be enough for you – however, it doesn't cover everything, hence why we thought it best to put this helpful guide together.
Google Analytics 4 Mitigation: 3 Important reasons to migrate to GA4 right now
When it comes down to it right now, you simply don't have any choice but to embrace the Google Analytics mitigation. By July 1, 2023, you must switch over to GA4. However, there are a few important reasons why you should migrate now instead of delaying the inevitable, be you a PPC expert or not.
GA4 is forward-facing only – In short, GA4 will not import your previous data; it will, however, only collect data from the time of creation. So, the sooner you embrace the Google Analytics 4 mitigation, the more data you will have at your disposal to work with and analyse
Enjoy the benefits of better data – GA4 provides users with a number of benefits, be it making it simpler to generate custom reports, to helping you make more informed decisions quickly, to improving your website's effectiveness. Indeed, with GA4, you can start enjoying the benefits of much improved data sooner rather than later
Consider it a soft launch period – GA4 is the future of analytics. It is not going anywhere anytime soon. Already fully functional, the system is poised to add new analysis technology without requiring additional work. So, before Google accelerates the process and adds a number of new features, it is best to use this time to get comfortable with the changes and ensure everything is set up precisely the way you want it to be
The Google Analytics 4 mitigation is already well under way and it will soon be the standard for analytics. By getting ahead of GA4 now, you and your Google Ads agency will undoubtedly reap the benefits of the new system.
Google Analytics 4 Mitigation: Why It Is Important to Migrate to GA4 Correctly
In short, it's important to entrust a Google tracking expert with expert knowledge to migrate GA4 so you do not lose any important data because once Google phases out Universal Analytics, you will no longer be able to collect your data.
Essentially, if you familiarise yourself by running both the new and old system side-by-side, you will more likely be able to navigate through GA4 without any problems. And, in the meantime, you can build a similar replica of your database in order to make the transition as seamless as possible.
Trust PPC Geeks and Seamlessly Transition to GA4
Here at PPC Geeks, it is our job to help you navigate the GA4 transition. So, if you want to work with one of the top PPC agencies in the country, then PPC Geeks is the place to be in order to make sure you don't encounter any problems when you implement GA4.
As we always have your best interests in mind, if you require any help or want to improve your PPC or Google Ads, then why not invest in one of our 100% FREE, completely comprehensive PPC audits or Google Ads audits?
Our Ga4 migration service is perfect for businesses that want to upgrade their existing Google Analytics setup. From just £2750, you can have our team of experienced professionals consult on the entire process with you. We'll make sure your data is reporting correctly and tracking parameters are set up. We'll also ensure everything is working properly so you can make the most of your insights. If you're ready to upgrade, simply go to our contact us page and submit an enquiry – we'll be happy to help!
Related GA4 Content To Help You On Your GA4 Journey
If you are struggling with your GA4 journey you know you are in safe hands with the PPC Geeks. But if you want more information before you contact us, we recommend these as your next steps.
Book Your 100% Free PPC Audit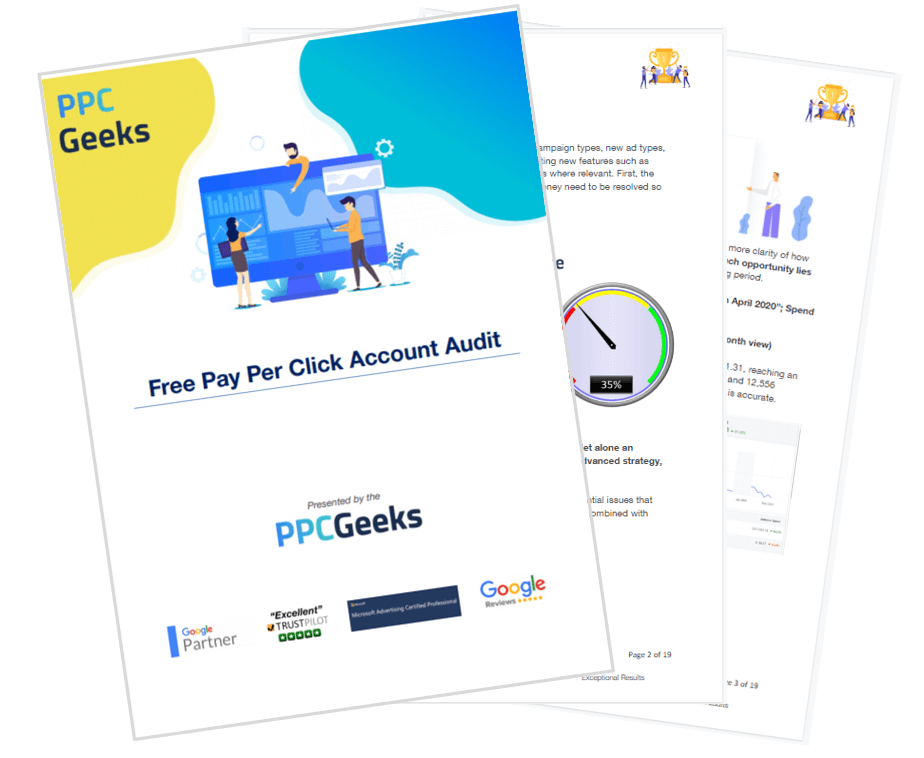 SIGN UP TO OUR NEWSLETTER