Mark Lee Has passed All Google Ads Exams and is Fully Certified for 2022-2023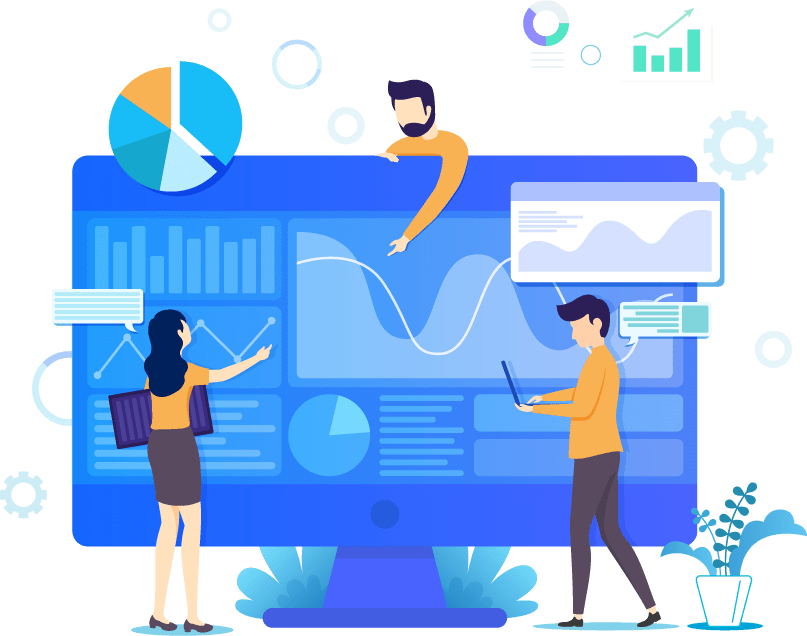 Mark Lee Has passed All Google Ads Exams and is Fully Certified for 2022-2023
Big news! I am very happy to announce that I have passed all Google Ads exams and am fully certified for 2022-2023. I was lucky enough to pass with flying colours meaning I am now Google Ads certified for 2022-2023.
Here at PPC Geeks we're constantly working hard to improve our knowledge of everything PPC and advertising related. Therefore, my graduation from Google Ads training and obtaining my certification is a good reminder of how hard we work as a team to help you grow your business and realise your objectives.
So, with this in mind, I thought I'd share with you what it takes to pass these exams and why they are important when looking for a PPC agency to work with. It's vital to choose an agency with a team of certified PPC experts such as myself and the whole team here at PPC Geeks.
What is a Google Ads Exam Certification and Why is it Important?
The much celebrated Google Ads certification is a professional qualification that advertisers can obtain by demonstrating a proficiency for both basic and more advanced aspects of Google Ads.
Be it Google Ads, YouTube Ads or App Ads, it should be every marketer's sole purpose to work towards as many Google certifications as possible. Furthermore, what these exams highlight is not only the significance of being able to do a good job, but also how it is just as important that at PPC Geeks, as one of the best Google Ads agencies in the world, we are provided with adequate training to showcase our talent and expertise as individuals.
It's not uncommon for every agency to think of themselves as the best, but some truly are and have the certificates to prove it. Here at PPC Geeks, we pride ourselves on putting in the extra work to back up our specialist status.
Why Trust Qualified Experts Like Me and the Team?
Having completed my exams, I continue to be a certified Google Ads specialist and will add as much of my knowledge as possible to an already stacked team of experts who you can undoubtedly trust with your PPC campaigns and your business as a whole.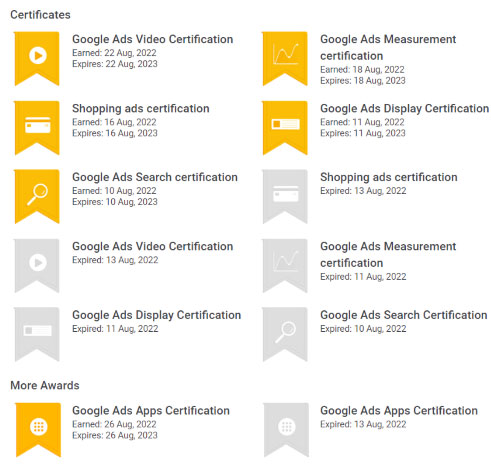 Through my understanding of PPC, which like my colleagues', goes above and beyond the average, I have been able to see that my work has never been in vain as shown by the amazing work the team and I have completed over the years. And it's for this reason why we are always extremely proud and happy to promote the fact that we have an amazing, inspiring team at our disposal – and I am more than happy to be a part of it.
A vast number of agencies will choose not to work hard to obtain certification, we on the other hand pride ourselves on being as informed as possible and keeping up to date with the latest advances in Google Ads. So, if you want an agency that looks to build trust with their clients, then look no further than us here at PPC Geeks.
Why Choose PPC Geeks and I to Manage Your Google Campaigns
At PPC Geeks, we are a specialist Google Ads agency with a wealth of experience to draw upon – an agency I am incredibly happy to be a part of. And though we are extremely knowledgeable, myself and the team are constantly working hard to boost our knowledge of the PPC sector and make sure we are up to date with the latest practices.
Start your journey with us today and reap the rewards of working with the likes of myself and the team. You can also benefit from our FREE Google Ads audit today and give your business the best start in the marketing world.
Book Your 100% Free PPC Audit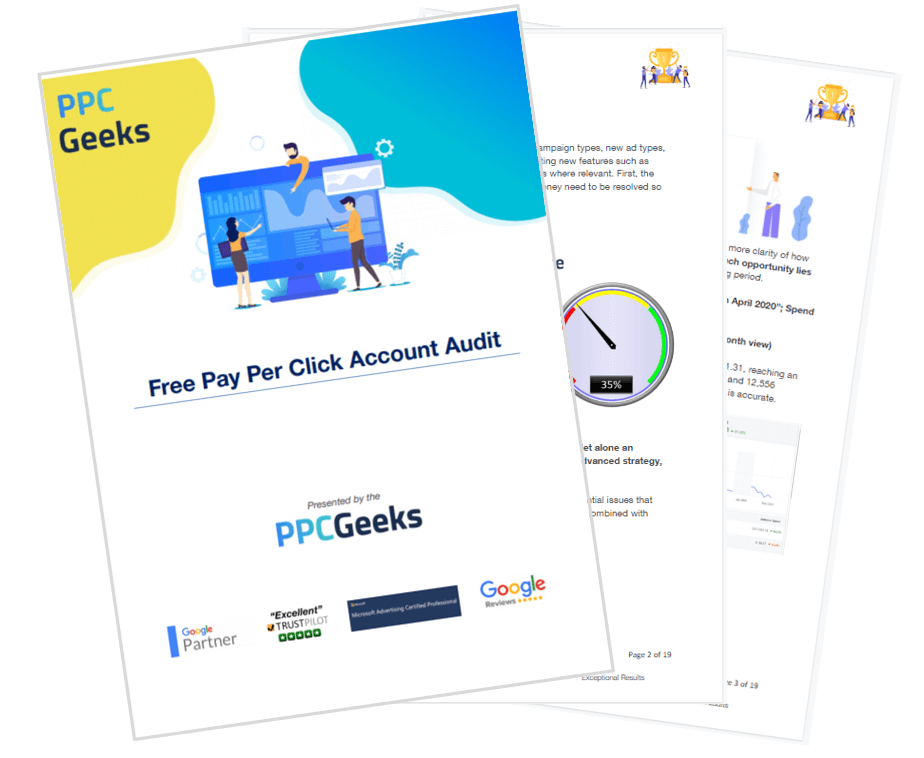 SIGN UP TO OUR NEWSLETTER