GA4 Launches New Custom Funnel Reports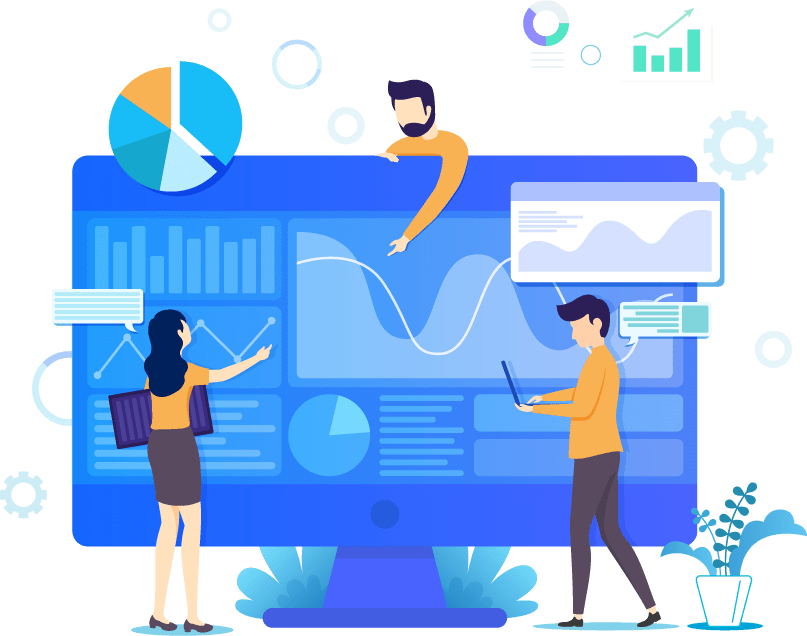 GA4 Launches New Custom Funnel Reports
GA4 custom funnel reports have landed, helping you identify steps in your sales funnel that need drastic improvement.
So, how do GA4 custom funnels work? And how can you get the best out of this latest piece of equipment?
How Do GA4 Custom Funnels Work?
GA4 custom funnel reports are created using funnel explorations. To create a custom funnel report in Google Analytics 4, you must first build a funnel exploration and store it as a report.
Google Analytics then uses the funnel exploration as a template for creating the report. The report is saved in the report library, within a specific property. From the library, you can then simply add the funnel report to the left navigation tab for simple access.
To create a funnel report and add it to the navigation tab, you must have editor or administrator access.
How to Use GA4 Custom Funnels to Your Benefit?
While you may understand how this tool works in principle, it's more important to know how to use them to your advantage when presenting your findings to a client.
Creating and adding GA4 custom funnel reports – Creating a custom funnel report starts by opening and creating a funnel exploration, saving the exploration as a report, and providing a name and description for the new report – as I noted above. You can then add the report to your navigation by accessing the report library, editing the desired group, and attaching the funnel report to your chosen topic.
Analysing the GA4 custom funnel – Your analysis of the funnel should include inspecting things such as abandonment rates, completion rates, funnel steps, and open-and-closed funnels. It's also important to lean on the graph function to further analyse your data using tables and bar charts
Limitations and restrictions of the GA4 custom funnel – While the custom funnel is a wonderful tool, it also has its limitations and restrictions – as various PPC experts have discovered of late. There are specific limits when constructing custom funnel reports, such as the maximum number of custom reports per property – which is 200, and certain unsupported tools for funnel explorations. Once a funnel exploration is saved as a report, any changes made to the exploration do not register on the report, meaning any positive alterations you make may not appear on your final findings.
Why is the Launch of the GA4 Custom Funnel Important?
The crux of whether the launch of this tool will be deemed a success will be the speed in which users get to grips with the reporting tool. That said, understanding the paths customers take while interacting with your products will allow you to make great strides by using data to inform your decisions.
Another reason why the launch of the custom funnel is so important is because of the power it will give to users who will soon be able to analyse everything from audience behaviour to drop-off points to not only improve the customer experience, but also identify room for improvement which will ultimately lead to increased conversion rates and improved ROI.
PPC Geeks – An Award-Winning Google Ads Agency
We pride ourselves on what we achieve for our clients daily, be that significant results or staying ahead of the latest product launches and using it to our advantage when reporting on success. Contact PPC Geeks to see how we can help you leverage the latest GA4 custom funnel launch to improve your reporting strategy.
We always have your best interests in mind. If you require any help or want to improve your PPC or Google Ads, then invest in one of our 100% FREE eCommerce Ads audits.
Our Ga4 migration service is perfect for businesses that want to upgrade their existing Google Analytics setup. From just £2750, you can have our team of experienced professionals consult on the entire process with you. We'll make sure your data is reporting correctly and tracking parameters are set up. We'll also ensure everything is working properly so you can make the most of your insights. If you're ready to upgrade, simply go to our contact us page and submit an enquiry – we'll be happy to help!
Related GA4 Content To Help You On Your GA4 Journey
If you are struggling with your GA4 journey you know you are in safe hands with the PPC Geeks. But if you want more information before you contact us, we recommend these as your next steps.
Book Your 100% Free PPC Audit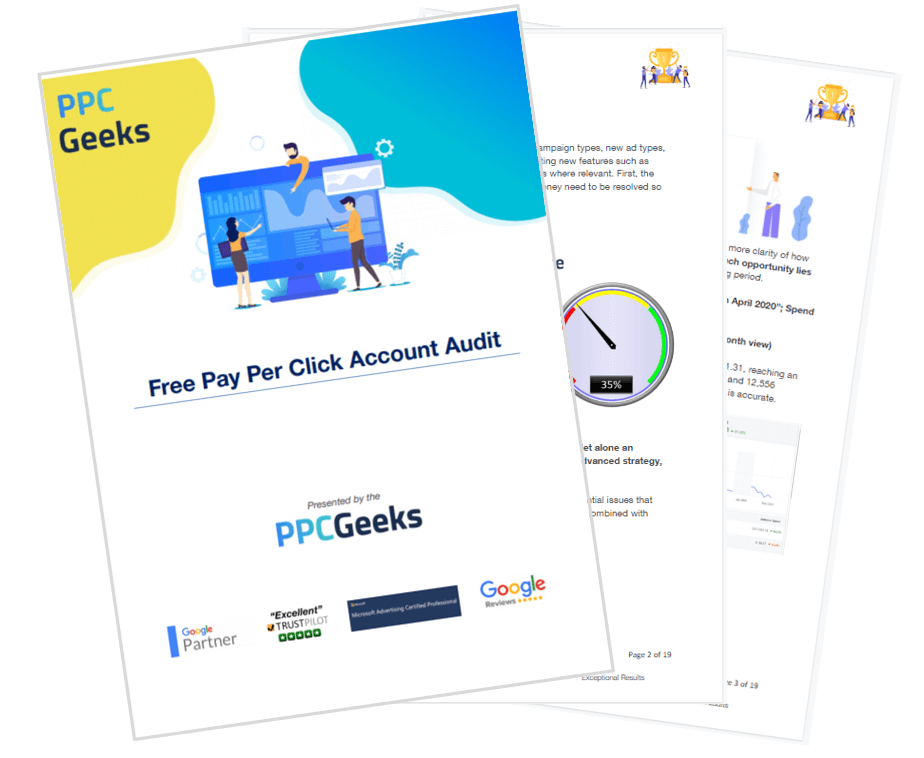 SIGN UP TO OUR NEWSLETTER