Amazon Advertising Solutions — Amazon Sponsored Brands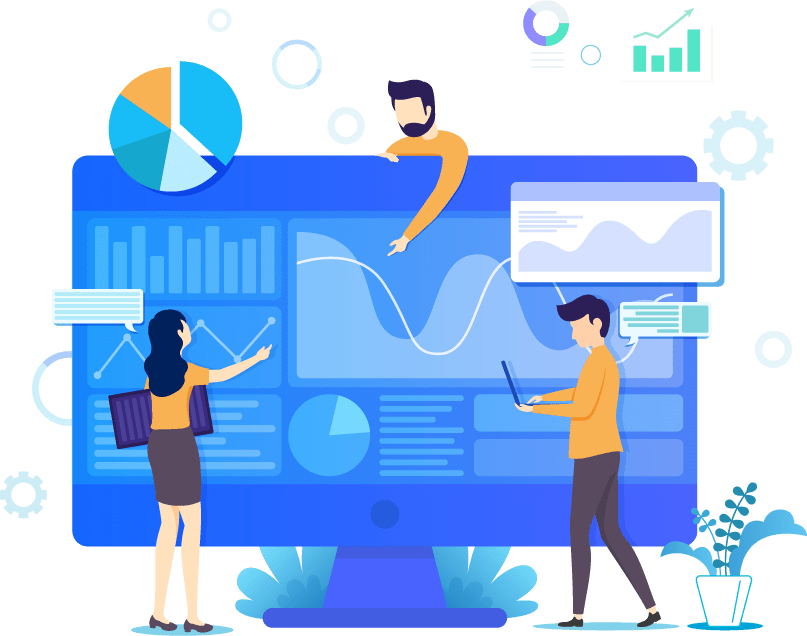 Amazon Advertising Solutions — Amazon Sponsored Brands
In the third instalment of our mini-series that aims to take a closer look at Amazon Advertising Solutions, here I want to examine the importance of Amazon Sponsored Brands to your businesses' brand awareness strategy.
If you are an emerging business, Amazon Sponsored Brands can help you entice shoppers as they browse, shop and discover your products on Amazon. From customising your headline to express exactly what makes your business so special to displaying vibrant examples of your products, these ads are ideal for increasing brand loyalty, encouraging repeat business, and boosting additional product purchases.
Amazon is now an integral tool for growing your brand online, so, here is why you need to consider using it.
Do You Want Better Results From Your Amazon Ads?
If you want to supercharge your Amazon Ads results simply follow our below guide pages. Our Amazon Ads PPC Experts will show you step by step how to master the dark arts of Amazon Advertising Services and make sure that you get the best results possible:
What are Amazon Sponsored Brands?
Amazon Sponsored Brands is a PPC ad designed to boost your brands' visibility among potential customers who are shopping for products similar to yours.
While a more established business might use these ads to constantly stay at the forefront of their customer's mind, a new enterprise may use the PPC ad type to begin to generate some form of brand loyalty.
These ads appear in Amazon search results and feature several elements including your logo, a custom headline and multiple products.
Why Use Amazon Sponsored Brands?
Whether you want to build brand awareness on Amazon or you are more focused on increasing sales and profitability, Amazon ads are a worthwhile investment, wherever you may be on your eCommerce journey.
In part to their robust and enticing CTA, Sponsored Brands have also been known to outperform Sponsored Product Ads because of their richer content options and ability to steer users more directly to where you want them to be to increase conversions.
Amazon Sponsored Brands are seriously effective at increasing brand awareness and online visibility, however, they are so extremely useful in terms of performance and how their 'low funnel format,' for example, makes it much easier to convert a prospective customer into a returning one.
Amazon Sponsored Brands Ad Formats
Enhanced by quality PPC management, and served up by a PPC expert, there are three ad formats of note: Product Collection, Store Spotlight and Video.
1. Product Collection – Product Collection ads promote three products at the same time; you can also choose the product selection and order. Furthermore, because you only need to write the headline yourself, Product Collection Ads are also the quickest ad type to implement.

Appearing in the header and footer of the search bar under the heading, 'brands related to this search,' this Sponsored Brand type garners the best results when populated with an engaging headline and, most importantly, high-quality images.
2. Store Spotlight – Store Spotlight brand ads are very similar to Product Collection ads, except they centre around shops and businesses rather than products. Increasing store RoAS by 29%, Store Spotlight ads are ideal for brands with an increasingly large but eclectic range of products.

Categorised by product type, product use, style, theme, age group and so on, this type of Amazon Sponsored Brands ad is the perfect way to showcase your business as they give space to create bespoke, enriching and worthwhile content.
3. Video – The best way to get the most out of your Amazon Sponsored Brands Videos is to only advertise one product at a time and link directly to the product detail page.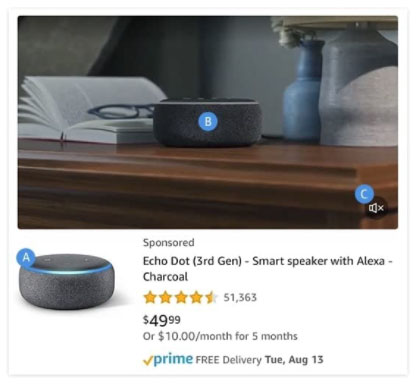 According to Amazon, Sponsored Brands Videos have a 2x higher CTR than typical Sponsored Brands ads.
As shown above, the three main Amazon Sponsored Brands ad formats certainly have their own individual plus points and can most definitely boost how your business is perceived online.
Where Do Amazon Sponsored Brands Appear?
Appearing only on the Amazon marketplace, Amazon Sponsored Brands are just like Sponsored Products and are solely for marketing Amazon-related products.
Occupying one of the most desirable spaces on Amazon's website – top-of-search placement – they can also appear within Search Results, Below Search Results, or on the Product Detail Page.
Get Your Free Amazon Sponsored Brands Ad Audit
There is no time like the present to invest in both a detailed Amazon Sponsored Brands audit and a complimentary Amazon Ads audit.
With Amazon's influence in the eCommerce marketplace growing in stature, it's so important to get the most out of your Amazon Ads so you can advertise your products to the best, most suitable audience possible.
So, if you require any help in boosting your visibility on Amazon, then be sure to invest in one of our free Amazon Ads audits. That said, we also provide a wide range of PPC audits should you need to instruct the help of a Google Ads specialist, an expert Google Shopping agency or even a PPC agency, London.
Book Your 100% Free PPC Audit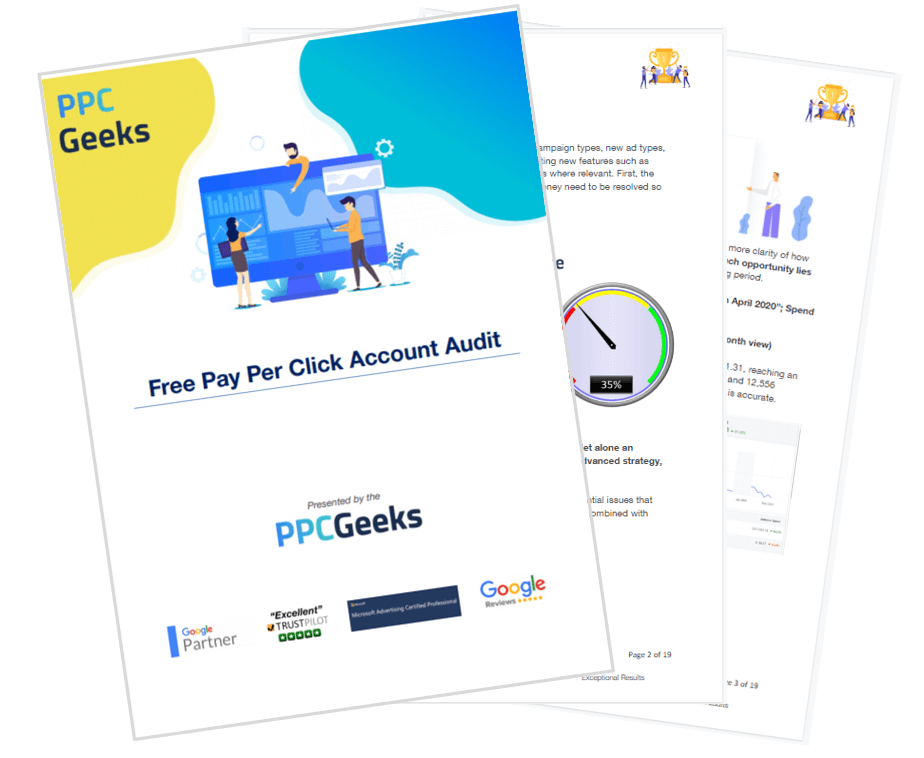 SIGN UP TO OUR NEWSLETTER