PPC News October 2022: Welcome to the PPC Geeks Monthly PPC Update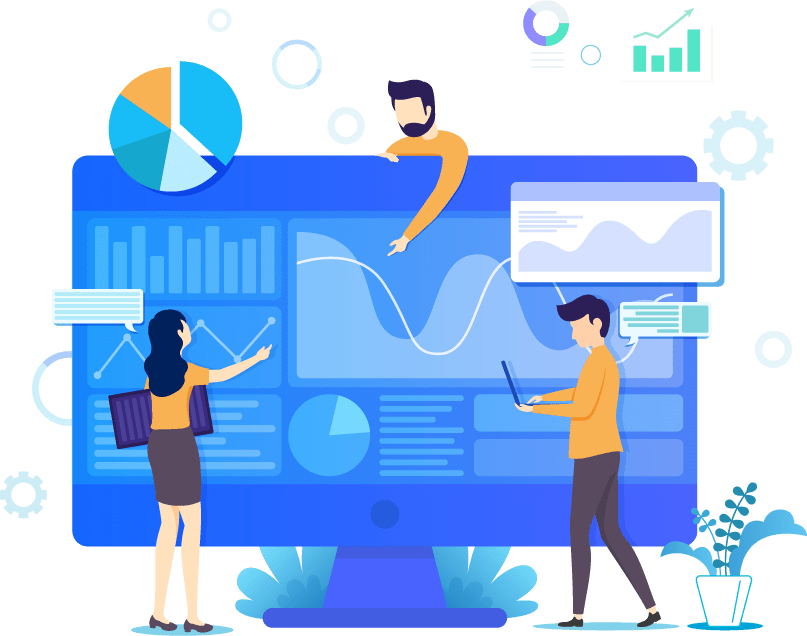 PPC News October 2022: Welcome to the PPC Geeks Monthly PPC Update
PPC News October 2022: Happy spooky season; and what a spooky season it's been. Indeed, while Halloween is the time for tricks, we've been serving up treat after treat this October. So, as the clocks go back, we thought it best to look back on the month of October – before the fireworks start to crack, bang and whizz. In this, the tenth monthly update of 2022, we take a closer look at everything from Google Analytics 4 and contacting customers via WhatsApp, to welcoming a wonderful new member of the PPC Geeks team.
As winter starts to rear its ugly head, it's good sometimes to just stop, pause and take a look back over the previous month, as it can be hugely beneficial to see just how far the hard work and dedication of our incredible team has brought us in what has been a truly outstanding month for our PPC agency.
This outstanding work ethic is constantly echoed in our TrustPilot reviews: check them out.
So, without further ado, let's get started. There's a lot to get through.
PPC news October 2022 overview:
Google Analytics 4 is an extremely powerful advertising tool for insights that certainly contribute to making much improved marketing decisions. So, in October, when Google announced the most significant and influential changes to Google Analytics to date, we just had to report on it. In short, we found that a lot had changed due to the implementation of Google Analytics 4, with GA4 using a vividly unique data structure and data collection logic, amongst other things.
PPC news October 2022 key findings:
What's more, our team of Google Ads experts found that by changing focus from sessions to events, GA4 will provide major benefits to advertisers, be it through cross-platform analysis or an enhanced capacity for more detailed analysis. Whatever this may signify, you can bet that we'll be keeping a close eye on how this rollout develops.
PPC news October 2022 overview:
This October, new research published discovered that one in three Brits prefer to reach customer service via WhatsApp. These findings sparked feeversh discussion around whether or not businesses now need to adopt a more comprehensive omnichannel presence.
PPC news October 2022 key findings:
The key findings which poured out of this report discovered that 'More than half of Brits admit they get frustrated if they have to wait more than five hours for a response from customer service.' Moreover, the report also found that there's a huge opportunity for PPC experts to engage on WhatsApp, a platform that's used by more than two billion users worldwide."
PPC news October 2022 overview:
This month, we looked into how best to maximise Google audience targeting. Studies have shown that 27% of consumers undertake a search for a business after seeing their display ads online, while there's a 59% lift in conversion when customers conducted such research. With this in mind, we decided to look at the best targeting options available to you.
PPC news October 2022 key findings:
From demographic targeting and affinity segment targeting, to in-market segment targeting and life event targeting, what we found was that it's best to use Google's pre-packed audience segment packages when trying to get the most out of your audience targeting options, while also not forgetting about the power of remarketing.
PPC news October 2022 overview:
October was also a month of celebration, as Alvin Joy Avendula became the latest genius to join our team. Everyone here at PPC Geeks was very happy to add Alvin Joy Avendula to our specialist team, and he has already made a huge impact on the performance of our business – as well as contributing towards the joyous atmosphere we try to promote.
PPC news October 2022 key findings:
With over 4 years worth of experience working for Google, in his previous role Alvin helped to provide expert advice to SME businesses in order for them to get the best ROI. What's more, at PPC Geeks, Alvin will be responsible for auditing PPC accounts to help potential clients get the most out of their PPC Campaigns.
PPC news October 2022 overview:
We continued the celebration in October as Alvin Joy Avendul passed all his Google Ads exams, making him fully certified for 2022-2023. Having completed his exams, Alvin is now a certified Google Ads specialist and will add as much of his knowledge as possible to an already award-winning team of experts.
PPC news October 2022 key findings:
The much celebrated Google Ads certification is a professional qualification that advertisers can obtain by demonstrating a proficiency for both basic and more advanced aspects of Google Ads. Be it Google Ads, YouTube Ads or App Ads, it should be every marketer's sole purpose to work towards as many Google certifications as possible, making mark's achievements even greater.
PPC news October 2022 overview:
I don't know how we managed to fit all our celebrations into a single month, but managed somehow as, you guessed it, we marked October by celebrating becoming a Living Wage Employer. As a Living Wage accredited business, we have now committed to paying our employees fairly (something we were already doing).
PPC news October 2022 key findings:
Our Living Wage commitment will see everyone working here at PPC Geeks receive a minimum hourly wage of £10.90 in the UK, significantly higher than the government minimum for over 23s, which currently stands at £9.50 per hour. In addition, the real Living Wage is the only rate calculated according to the costs of living, making our accreditation even more timely in light of the current climate.
PPC news October 2022 overview:
No more celebrations now, we promise. But, in October, we were delighted to join the Federation of Small Businesses. With a Federation of Small Businesses membership, we'll be equipped with the tools we need to successfully run our business.
PPC news October 2022 key findings:
Thanks to our membership to the Federation of Small Businesses, everyone from our stakeholders and CEOs to our Google Ads consultants will be able to draw upon the help of a leading network of business people and entrepreneurs.
PPC news October 2022 overview:
This month, we found that you can now test relevant Google Ad recommendations in your account without changing your campaigns or compromising their performance. How big this news is can't be underestimated. Indeed, thanks to this new tool, you can now apply any recommendation in the form of an experiment, mitigating the risk factor.
PPC news October 2022 key findings:
Google Ad recommendations are easy to implement, and can save you a lot of money, however, the main thing we found useful was that you can now test your recommendations without compromising your campaign's performance. This new way of working is extremely empowering, and will help you to be more daring this October.
PPC news October 2022 overview:
It was announced this October that Facebook would be launching a host of new ways for users to customise their Facebook feed. And though this is a soft launch, soon users will be able to customise their options by tapping the three-dot menu, giving people the agency to design their own Facebook feed, but also provide Facebook with instant feedback.
PPC news October 2022 key findings:
Facebook said that they'd be testing these new settings with the aim of allowing users to customise their Facebook feed to manage how much content they see from friends and family, for example. Though, it's possible that Facebook is implementing these changes to address complaints from users.
PPC news October 2022 overview:
Now it may only be the end of October, but there's no time like the present to start planning for the festive season. With this in mind, we decided to get ahead of the game and note the eight best things you need to know for the Christmas PPC rush.
PPC news October 2022 key findings:
From reconsidering your target demographic and increasing your PPC budget, to analysing your results in depth and investing in paid video ads, Christmas is a goldmine for PPC specialists, and hence why we were so keen to give you an extra helping hand this October.
PPC News – October, 2022
We hope you enjoyed our monthly PPC news October 2022 roundup. The team and I are always happy to share with you our thoughts regarding the world of PPC advertising.
And, while you're at it, why not take advantage of one of our free PPC audits or Google Ads audits?
Book Your 100% Free PPC Audit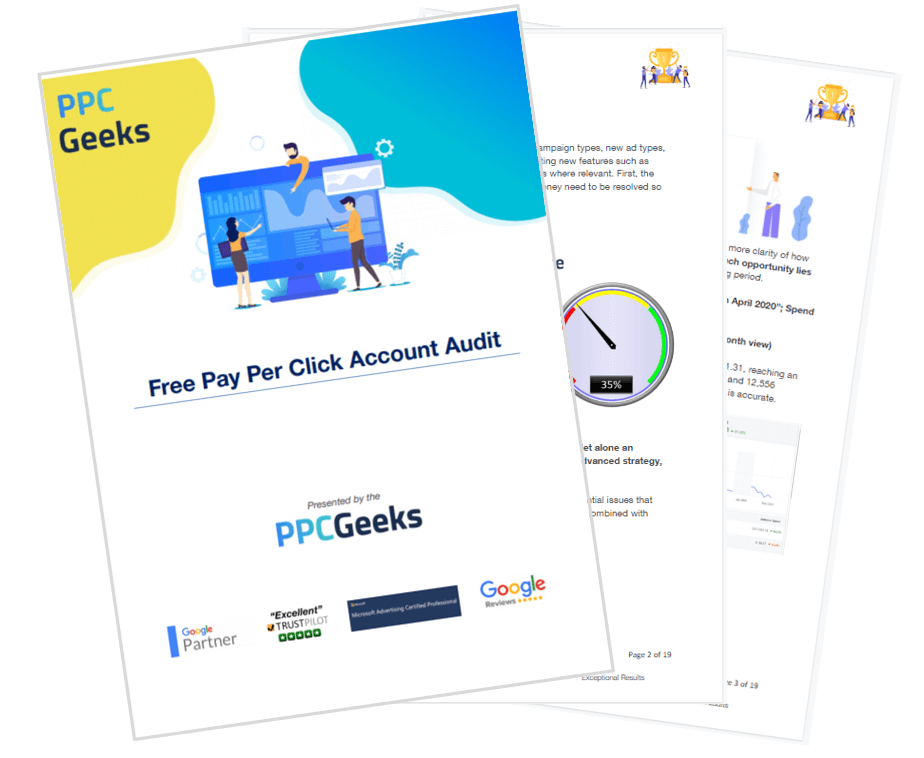 SIGN UP TO OUR NEWSLETTER