Ad Copy Testing: How and Why PPC Geeks Conduct Rigorous and Data Driven Ad Copy Testing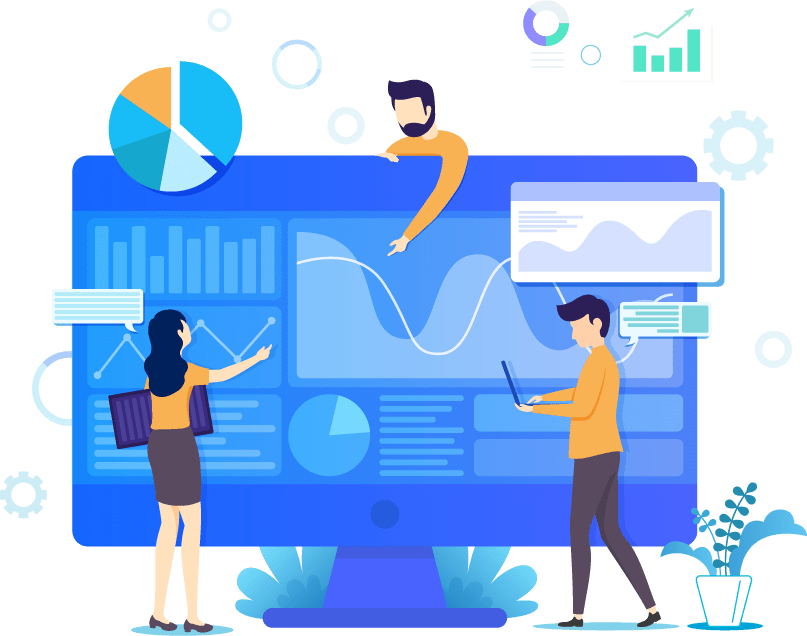 Ad Copy Testing: How and Why PPC Geeks Conduct Rigorous and Data Driven Ad Copy Testing
Ad Copy Testing: Learn How To Test Ads Like A Pro!
At PPC Geeks we conduct rigorous ad copy testing to establish a number of best practices, hone our expertise and provide an accomplished service for our clients. Get expert advice on increasing Expected CTR & How to Improve it here. All of our Ad Copy Tests are conducted on an ad-by-ad, weekly, monthly or quarterly basis, our ad copy testing process is an extremely important factor in what makes us the very best at what we do.
For an inside look at how and why we conduct our comprehensive ad copy testing (and a glimpse into some of our secrets!) please read on:
Let's Start with the 'How'
Our process is based on in-depth research and expert knowledge built up over a number of years managing thousands of Google and Microsoft accounts.
Best explained step-by-step, our ad copy testing process is as follows:
The Initial Build: When we first build a campaign, we create 3-4 Expanded Text Ads and 1 Responsive Search Ad (Dynamic Search Ads can be used when relevant). We use our Expanded Text Ads for testing as this enables us to generate data that's more focused on specific types of variables across multiple campaigns. What's more, in each ad variant we only test one thing at a time. This allows us to analyse exactly what difference each individual change makes.
Use Ad Level Labels: Each ad is then labelled with a unique content reference, variant number and go-live date. This looks something like this: "Shoes_V1_12/4/21."

Monitor at Regular Intervals: 2-3 months later, we use Google reports to extract performance data for each ad label, generating various key pieces of information and important metrics across the multiple campaigns we ran. We are mostly analysing both Conversions-per-Impression for lead generation businesses and Value-per-Lead for ecommerce businesses. In essence, this type of testing helps us combine click through rate and conversion rate into one specific metric we can analyse.
Make Sure You Keep Track of The Winners: Using our 'top performer' advert as a base to work from, we then create 3 new ad variants, only testing 1-2 fields at a time to ensure ad copy is relevant. Next, we send a copy of these ad variants to the client for approval and make any necessary changes. We then remove the old ad variants that have outstayed their welcome!
Make Sure You Know The Qwerks: As Google's ad rotation is weighed heavily on historic performance, rather than keeping the previous top converter, we create new ad variants. We do this so as to generate unbiased test results – if one ad has performed well and one hasn't, Google then heavily favours the previous 'winning' ad.
Never Stop Testing: Finally, we then repeat the ad copy testing process every 2-3 months, monitoring any "winning streaks" our previous ads get and try to beat them with new variants, constantly trying to one-up and improve ourselves. The offical Google info is here.
That's that! The inside track on how we conduct ad copy testing at PPC Geeks. It's a thorough process that has been proven to produce better performing ads.
Moving on to the 'Why'
By conducting this testing, we can learn about users' preferences and improve campaign performance by honing headlines, descriptions and landing page optimisation.
It's always important to remember that your ads represent your brand to online consumers. It's for this reason that it's vital to conduct proper ad copy testing to get your messaging absolutely right and targeted at your audience.
At PPC Geeks, our process, as noted above, has been perfected over a number of years to deliver not only the best results possible, but also metrics that you can understand and apply in various ways to improve your business.
Ad Copy Testing and a Free PPC Review from the PPC Experts
Whether it's auditing or ad copy testing, here at PPC Geeks we are always striving to improve your campaigns, grow your ROI and learn more in the process.
A great way of finding out more about our testing process is with a PPC audit and, here at PPC Geeks, we provide them completely free of charge. To help get the most out of your PPC campaigns, enquire today about a free audit that could just transform your business and deliver the ROI you've always desired!
Book Your 100% Free PPC Audit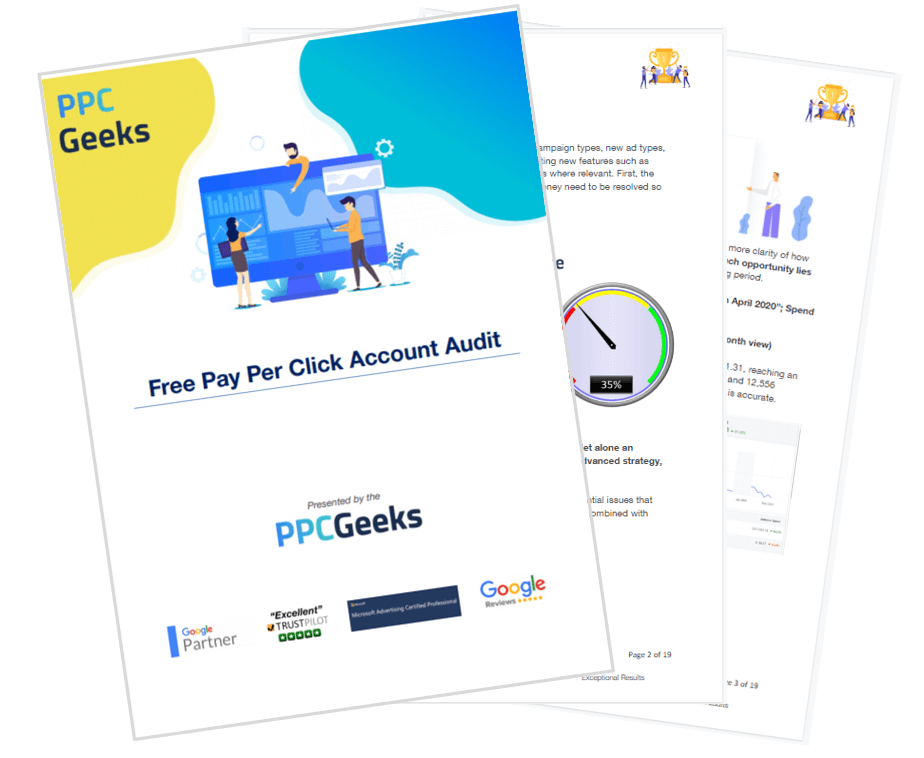 SIGN UP TO OUR NEWSLETTER