How to Improve Google Shopping Product Data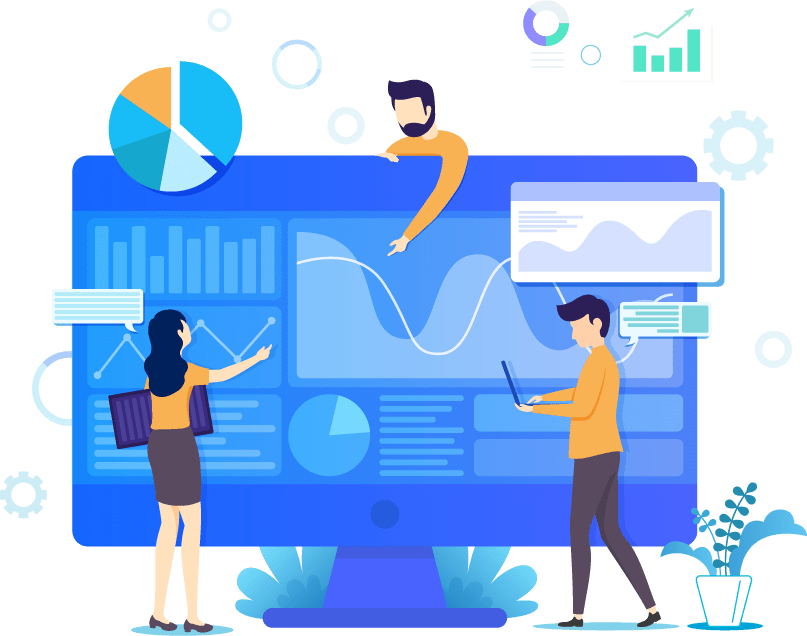 How to Improve Google Shopping Product Data
How to Improve Google Shopping Product Data – Get The Top Tips From the PPC Experts!
Google Shopping product data has a seismic impact on how your ads, free listings and shopping campaigns perform on Google. The lifeblood of any fruitful eCommerce campaign, high-quality product data needs to be maintained and maximised for you to see results.
For more information, check out these helpful tips on how to improve Google product data.
Map out your customer journey
Make good use of high resolution images
Write detailed product descriptions
Maximise GTINs
Optimise product titles
Write accurate product attributes
Run promotions and sales
Align your prices with your competitors
Google Shopping Product Data and Your Customer Journey
From your initial search to final checkout, it's important to plan ahead, map out a clear road map and identify any opportunities that aim to create a more customer-friendly experience on Google Shopping, be it by improving your Google Shopping product data, optimising your landing page or streamlining your checkout process.
Customers are more likely to make a purchase if they can find what they want quickly and easily. That being said, they are also influenced by rich content. Blogs, for example, help customers make informed decisions, while 84% of online buyers have said to have bought products based on reading a blog post.
There are also a number other ways to think about your customer journey on Google Shopping. They include;
Prioritising your most impactful and most valuable products when assigning resources.
Leveraging product ratings, customer reviews and promotions to highlight your products value.
Performing comprehensive analysis of your target audience and making changes accordingly.
Indeed, by improving your Google Shopping data, you are sure to improve your customer journey and thus, your product listing.
Make Good Use of High Quality Images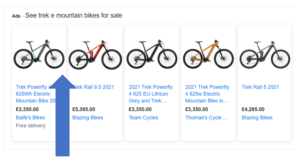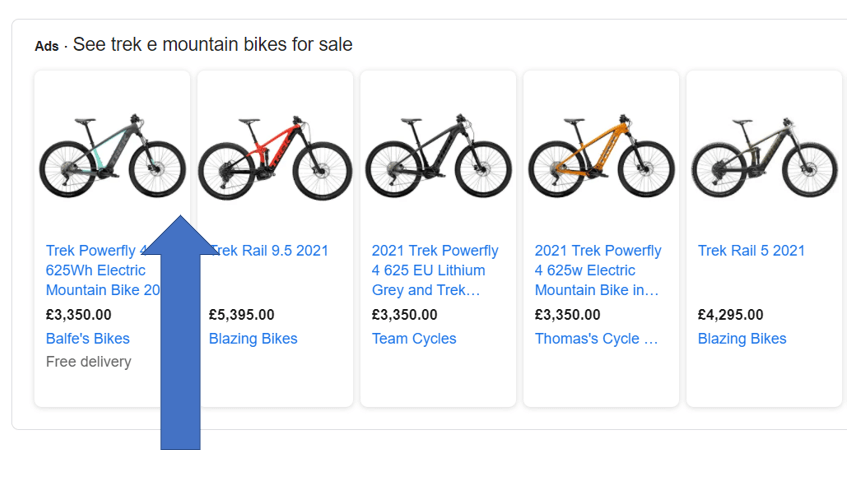 An impactful looking Google Shopping ad can lead to more sales.
First impressions last so, by using high quality images with the highest resolution, your products are more likely to be displayed higher up the Google Shopping tab; it's also good to avoid using placeholder images or ones which include text.
That said, never use images that do not accurately reflect your product. By doing so, it's easy to erode the good reputation you've worked hard to amass.
Maximise Google Shopping Product Data with Detailed Descriptions
Strong product descriptions can be just as impactful as any high resolution image. From distinct product attributes to a detailed yet precise piece of copy, by providing your customers with the most relevant Google Shopping product information available, you can easily match with key search terms and, in turn, improve performance.
Attributes to pay attention to include;
Be it a snappy title, detailed yet catchy product description or a number of high quality, striking images, by maximising your product data, you can also maximise your use of Google Shopping.
Optimising Product Titles
Product titles are one of the most heavily weighted components that Google considers when placing an ad.
Indeed, keyword research is an important component of optimising a product title; by optimising their product titles, advertisers found that they were able to generate 151% more clicks.
So, whether it's Google using optimised titles to pinpoint keywords, shoppers considering titles to determine if they want to click on the ad, or brands wanting their products placed higher up Google, the optimisation of product titles is a vastly important part of Google Shopping.
Advantages of GTINs
The Global Trade Item Number or GTIN, is now a fundamental part of Google Shopping.
There are a myriad of benefits to GTINs, from keeping counterfeit items out of the marketplace to making sure your competitors' information is not conflicting with yours, but, the main advantage of GTINs is that Google – and Google Shopping in particular – uses the GTIN to place your product for when a customer is looking for that specific item.
Paired with search terms like 'best' and 'top,' and coupled with a number of good reviews, GTINs work in tandem with Google Shopping to position your ads as high as possible.
Google also won't allow you to advertise some product, unless you have a GTIN added in your product data, so these are near essential!
Other Ways to Improve Google Shopping Product Data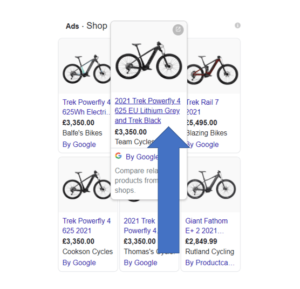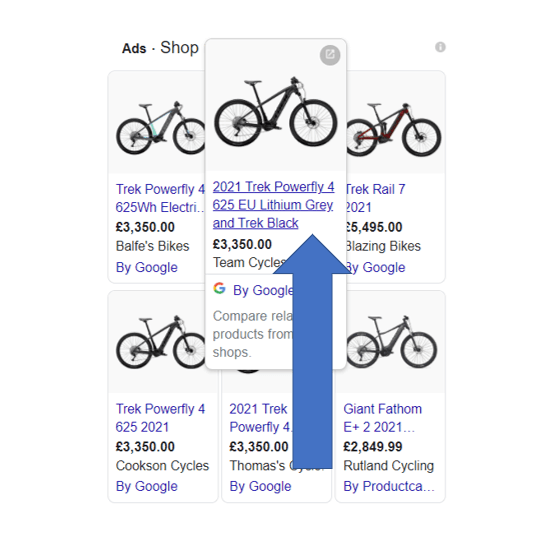 There are numerous other ways to improve Google Shopping product data. They include;
Writing accurate product attributes
Running promotions and sales
Aligning your prices with your competitors
By using any of the above, you are sure to improve your Google ecommerce product data and help towards boosting your ranking and significantly enhancing your ecommerce output.
We hope we've been able to help you improve your product data output and we can't wait to see your incredible products at the top of Google Shopping soon. Indeed, it's important to maximise your data on any platform, but for Google Shopping it's absolutely imperative.
Now, how does a free PPC Shopping Ads Review sound? At PPC Geeks, we help to get the absolute most out of your PPC campaigns, boosting your brand awareness and driving sales in the process.
For more details contact one of our friendly and helpful team today!
Book Your 100% Free PPC Audit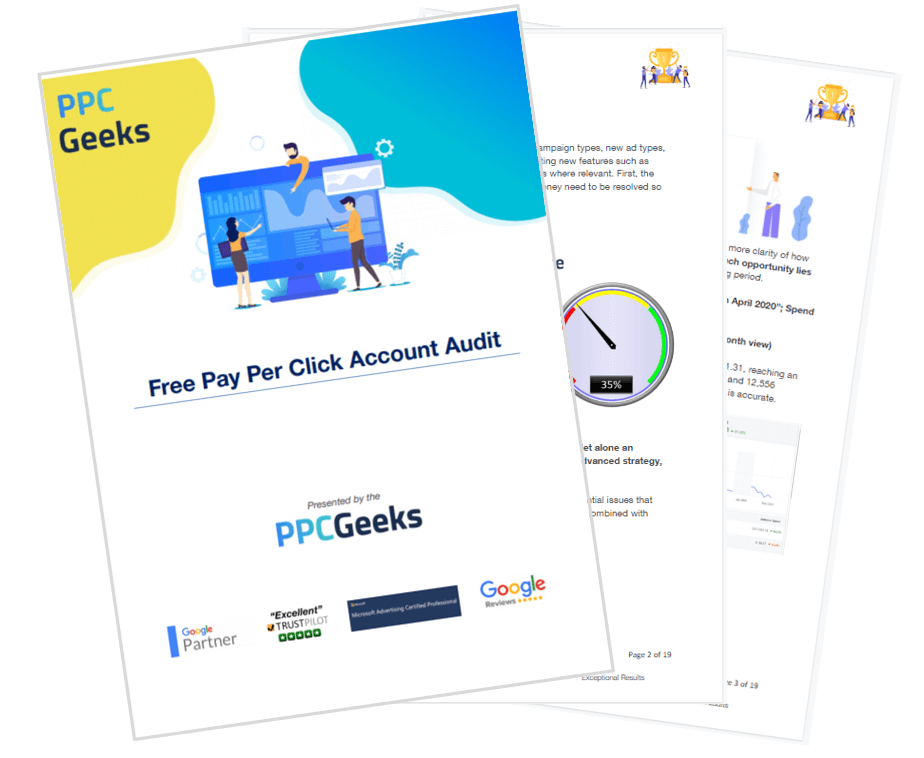 SIGN UP TO OUR NEWSLETTER