Amazon Ads Revenue 2021: Amazon Netted $31 Billion From It's Advertising Arm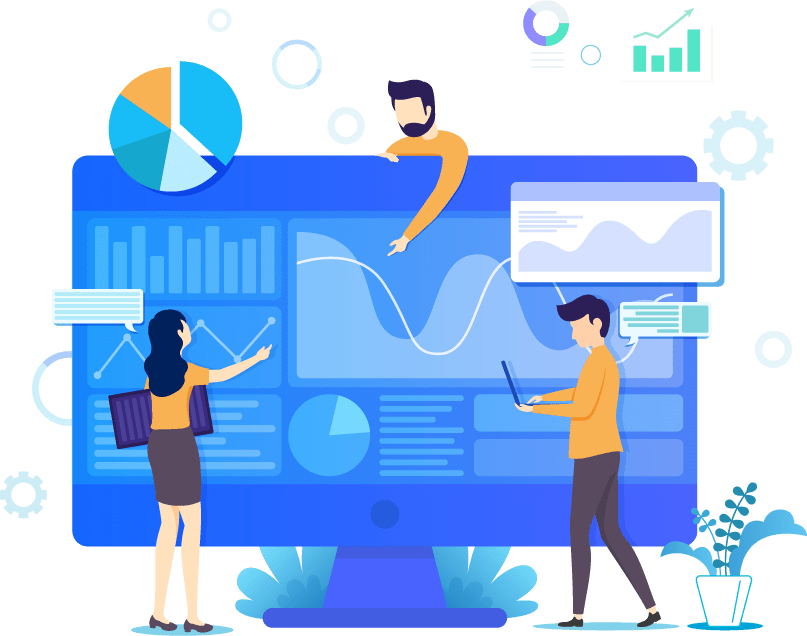 Amazon Ads Revenue 2021: Amazon Netted $31 Billion From It's Advertising Arm
Amazon's ads revenue, 2021, hit a staggering $31 billion last year, the company announced to great fanfare – and a lot of jealousy, up 32% year-over-year. In short, despite being an eCommerce marketplace for goods and product-based services, Amazon's ads revenue, 2021, was one of the company's fastest-growing sectors.
These are uncharted waters for Amazon, as this announcement marks the first time they have announced their accounts in such a way, rather than simply categorising their revenue as 'other.'
But why is Amazon's ads revenue, 2021, so important? And what have they done exactly to increase their profits by such a staggering amount?
Amazon's Ads Revenue, 2021, is Big and Expanding Rapidly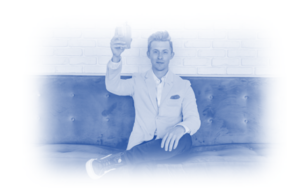 Amazon is now the third-biggest digital advertising company in the world behind several Google Ads experts and Facebook executives; it also dominates how brands spend their money when it comes to eCommerce advertising. Thanks to Amazon CEO, Andy Jassy, however, Amazon has completely shaken up the world of paid advertising, capturing new advertisers that predominantly buy advertising space on TV instead.
Amazon made a whopping $32bn in ad revenue in 2021 – an increase of $10bn from the same period in 2020. Now this may sound like a lot – and trust us, it is; but this is just a tiny acorn in comparison to what Amazon makes from its retail sales and web services. However, while the money may be inconsequential to the likes of Amazon, what they are very interested in though, is that the advertising arm of the business is now one of its fastest-growing areas.
Taking a massive chunk out of Google's Ad revenue, the eCommerce giant is continuing to mix it with the advertising big boys, whilst they've also got other big retailers scrambling around trying to build their own marketing platforms solely to just keep up with them.
Is Amazon's Ads Revenue, 2021, A Sign of Things to Come?
Representing just 7% of Amazon's total revenue, there's no denying that online advertising is low down on the eCommerce giant's list of priorities. However, it's also interesting to note that Amazon's Ads revenue, 2021, was considerably larger than that generated by its subscription services such as Amazon Prime, for example.
When asked about these developments, Brian Olsavsky, Amazon's Finance Chief, said:
"I'm excited to continue innovating in areas like sponsored ads, streaming video, and measurement."
before remphasing further:
"Of course advertising only works if we make it useful for customers. When we create great customer experiences, we build better outcomes for brands."
Indeed, Amazon has built a PPC management team of advertising experts, including longtime Amazon employee, Colleen Aubrey, who is a trusted member of Amazon's top brass. They are also working extensively with branding companies and a number of leading PPC agencies.
Amazon Ads Revenue 2021: Why Are Amazon Ads Significant?
Do you ever wonder what a trampoline would look like in your garden? Why not get one on Amazon!? Ever daydream about owning your own pilot hat with a matching seat and joystick? It's right there on Amazon! A limited edition pokemon card? Right there on Amazon.
Near 200 million people shop on Amazon every month for a good reason.
Like most paid ads, when you search for a keyword on Amazon, sponsored ads regularly appear. Businesses who want to gain more traction on the platform can bid on specific keywords to push their ads higher up the page, making Amazon the ideal place for an ecommerce business to yield some serious profits.
PPC Geeks: Amazon Ad Specialists
We hope this article has been useful in helping you understand the world of Amazon Ads and what its recent $31bn revenue means in the general scheme of things.
What's more, if you need help increasing leads and revenue, then it may be worth investing in a 100% free Amazon Ads audit.
From keyword research through to competitor analysis, our Amazon Ads audits are handled by seasoned PPC experts.
Book Your 100% Free PPC Audit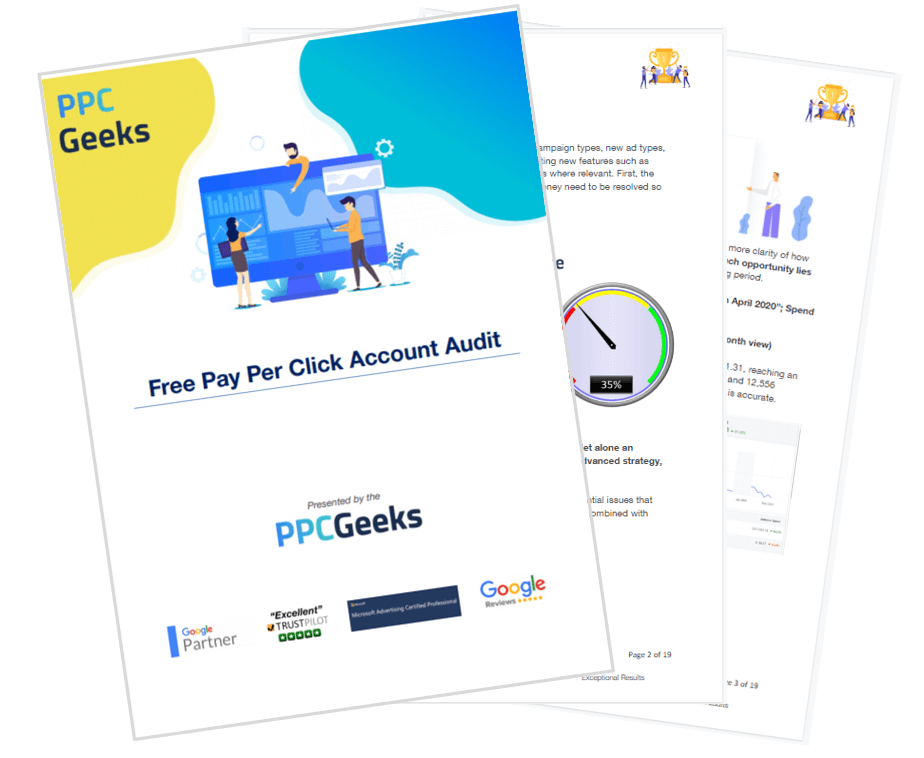 SIGN UP TO OUR NEWSLETTER