Welcome to the PPC Geeks Monthly Updates for September, 2021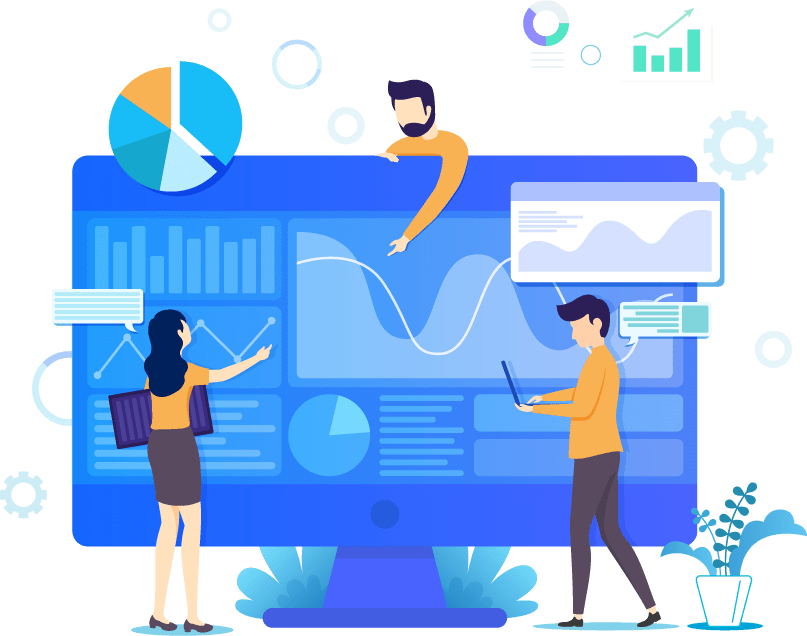 Welcome to the PPC Geeks Monthly Updates for September, 2021
PPC News September, 2021: In this month's roundup, we delve deep into everything. From Google Smart Display campaigns, to expanded text ads. Including a series of blogs dedicated to Black Friday. These include a host of top tips and an in-depth look into how to create the best ecommerce strategy to increase sales.
It's very important that we look back over previous months. It's so rewarding to see the hard work and dedication the team has put in for our clients. And, it's even more rewarding when our great month is reflected in our PPC Geeks TrustPilot reviews!
So, without further ado, let's get started.
Google Smart Display Campaigns: How They Work & How to Use Them
Overview: We started September by breaking down exactly how Google Smart Display campaigns work and how to use them. Google Smart Display campaigns are fully automated, performance-driven campaigns designed to deliver easy results. What we discovered was that Google SDC's work best by utilising machine learning and predictive modelling, combining the likes of Smart Bidding, Responsive Display Ads and Performance Audiences.
Key Findings: The main key findings we focused on covered two things: widening your customer base and optimising your campaigns. We found that Google Smart Display campaigns can help you reach people at every stage in the buying cycle. Thus boosting your brand awareness. While SDC's save you valuable time and resources by streamlining the ad management process.
Expanded Text Ads Will be Sunset in June 2022
Overview: This September, we found out that Google is making a significant move to push automation through Google Ads. Beginning in June 2022, marketers will no longer be able to create new Expanded Text Ads or edit existing ones in Google Ads. Indeed, many marketers enjoy having control over their ads, so we were not shocked to see that people were reluctant about the change.
Key Findings: Google's announcement says that 15% of search queries every day are new searches. So automation is going to be key if the platform wants to keep pace with the latest trends. Moreover, as the shift to AI is now inevitable, it's important to start relinquishing more control over your ads moving forward.
Overview – Kicking off our batch of Black Friday-related blogs in September was a piece covering a whole host of PPC tips. When Black Friday rolls round, the PPC sector becomes an ever evolving, reactionary environment. So, we put together a list of some top tips ranging from maximising your display ads to building anticipation via paid social media ads.
Key Findings – What we found was that it is important to prepare well in advance of Black Friday. Using the likes of Instagram, Facebook and YouTube Ads, is ideal to build both brand awareness and anticipation. Which will have a desirable impact on your Black Friday PPC campaigns.
Overview – Another of our Black Friday-specific blogs, here we discussed the best ecommerce strategies to increase sales. Modern shoppers tend to prefer online shopping to in-person purchasing. However, we noted how this is exacerbated come Black Friday. We found that things like building anticipation via social media and creating a plan well in advance of November is vitally important.
Key Findings – Most retailers begin planning their ecommerce strategy well in advance of November. And so, things like making sure your website is working perfectly and optimising it for mobile, though they may sound somewhat simple, were things we found to be missing in a lot of ecommerce strategies.
How to Beat Google Shopping this Black Friday
Overview – How to beat Google Shopping? It's a question we're asked a lot, and so we decided to put together many ways in which to do so. Indeed, we mainly stressed the need to fix as many errors as possible. Whilst also highlighting the importance of getting the basics right. Be it improving your ad copy or crafting an impactful email marketing campaign.
Key Findings – It's vitally important to position yourself and your business in front of as many members of your audience and potential audience members as possible. You can use both present and historic data to guide your Google Shopping strategy, to harnessing the power of Display ads,
PPC News – September, 2021
We hope you enjoyed our monthly PPC Geeks update for September. The team and I are always happy to share our successes with you, plus a myriad of helpful hints and suggestions on how to improve your PPC output. And, for even more help from the team here at PPC Geeks, don't hesitate to get in touch with us.
And, while you're at it, why not take advantage of our free Google PPC Audit?
Feel free to share this post or check out last month's roundup.
Book Your 100% Free PPC Audit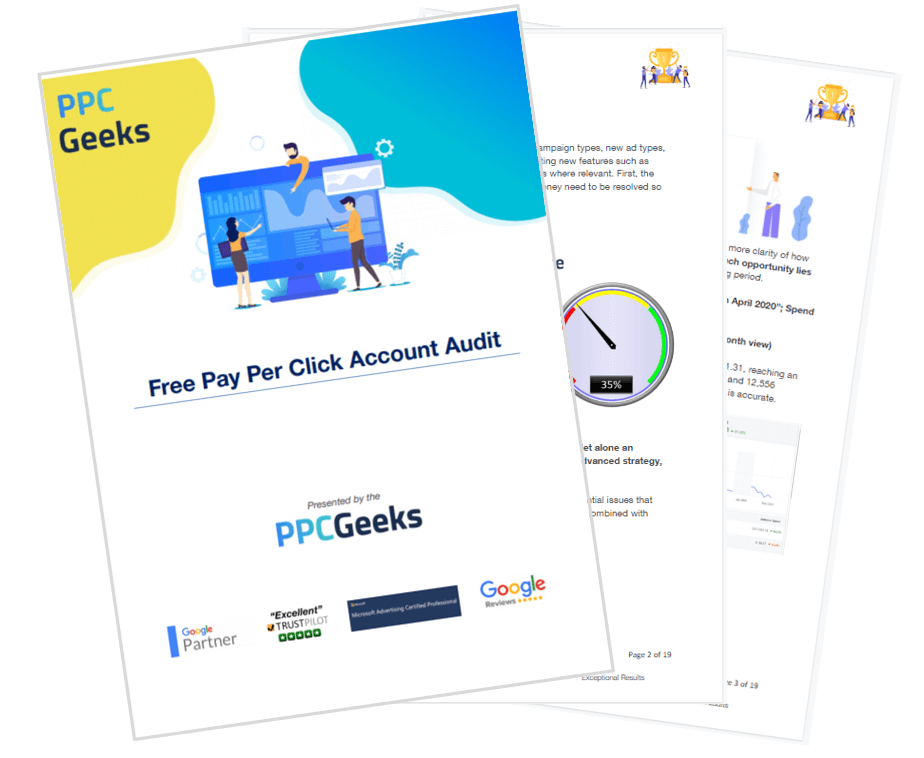 SIGN UP TO OUR NEWSLETTER