Amazon Advertisements: Amazon Advertising Strategies For 2022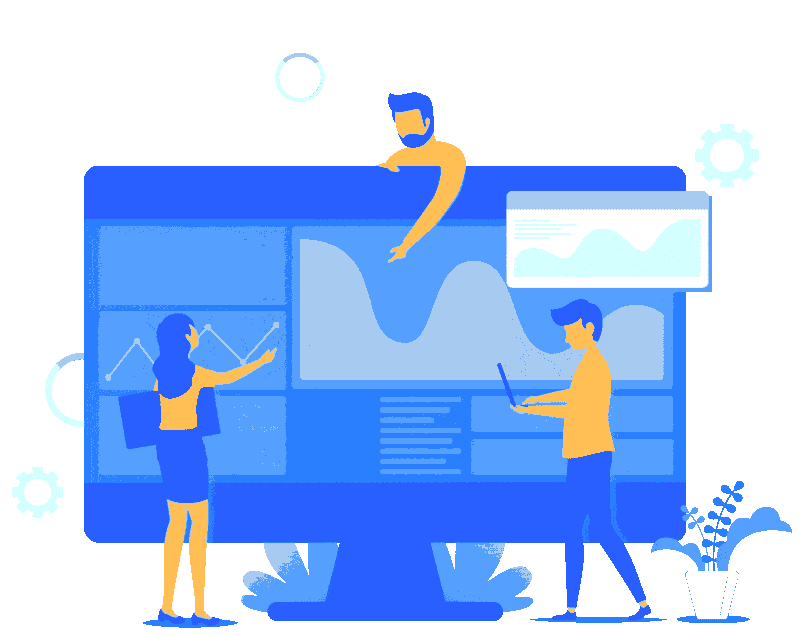 Amazon Advertisements: Amazon Advertising Strategies For 2022
Last year, Amazon made a reported £31.2bn in revenue from ads, which lets businesses see that Amazon Advertisements work to gain brand awareness and increase sales. That said, with 2021 now a distant memory (thank heavens), advertising on Amazon in 2022 is a whole new game entirely, which means your Amazon ads need to perform to a new set of KPIs and metrics.
With the help of an accomplished PPC agency and a resident Amazon Advertisements specialist, brands can now develop a marketing action plan in days and implement an Amazon Advertisements strategy to manage everything from budgets, rising PPC costs and even supply chain issues.
So, with that in mind, as our self-proclaimed PPC expert, I thought I'd go into a bit more detail about some of the best Amazon Advertisements strategies for 2022.
Amazon Advertisements: Supply Chain Issues
2022 has been characterised by supply chain issues and distribution chaos caused by the Covid-19 pandemic and the war in Ukraine. While lockdowns in China have impacted manufacturing, the war in Ukraine has closed a number of vital supply routes; all of which have created disruption for brands that import goods to sell on Amazon.
With this in mind, it's important to factor in triggers for when to stop running Amazon Advertisements the moment you hit a supply chain problem and your product reserves start to run low.
Anyone who has previously worked for a Google Shopping agency for example, will be the first to tell you of the importance of setting triggers as, in either case, you don't want to be wasting your budget advertising a product that is going to run out of stock or hit a disruption issue further down the line.
Amazon Advertisements: Increasing PPC Costs
If you work in PPC management, then you'll be all too aware of the recent rise in PPC costs this year. In a study conducted in 2022, 59% of brands on Amazon said increasing Amazon Advertisements costs are a major concern.
The best way to combat rising PPC costs is by employing a strategy that controls your spending through the use of AI. This way, you are only spending money on positioning your Amazon Ads at the times of the day when customers are at their most active such as midday and early in the evening.
And, with Amazon Prime Day coming up, you can use this tool to set budgets in line with the expected upturn in traffic. Indeed, these types of tools are used by some of the biggest PPC agencies in Manchester, the most esteemed PPC agencies in London, and the best PPC agencies across the entire world.
Amazon Advertisements: Managing Your Advertising Strategy
Did you know that almost 50% of Amazon retailers and Amazon Advertisements experts say managing their advertising strategy and budget is one of the biggest challenges they face. After all, marketing on an outsourced retail platform is more complex than any other form of ads-based advertising.
In short, the best way to manage your advertising strategy is by putting your trust in automation and, in turn, streamlining your approach to spending. Anyone who has worked for an Amazon Advertisements agency can attest to the value of automation when it comes to keeping abreast of your Amazon Ads and what they're achieving, so don't be scared to do the same.
Amazon is a highly dynamic advertising environment and operates within an expanding ecosystem, so it's important to get to grips with ever changing price points, product ratings and inventory problems, while at the same time allowing AI to share some of the heavy load.
Amazon Advertisements: What's Next for Advertising on Amazon?
Amazon is constantly changing and evolving, so, when dealing with such an advertising behemoth, it's always important to ask: what's next?
The Death of the High Street – Many PPC agencies are busier than ever before, and that's because more and more brands can no longer justify the investment in a physical shop, instead choosing to use that money more wisely and investing in online ads.
PPC Costs on Amazon will Stabilise – Given the current economic climate, there will likely be a point in time when PPC costs will stabilise – the only problem is, however, is at what price point they stabilise at. One thing is for certain though, PPC cost increases won't be as severe as we've seen recently.
Amazon will Continue to Innovate – Just like some of the best Amazon Advertisements companies in the world, Amazon will continue to test, learn, and innovate. However, unlike other platforms, Amazon is not afraid to fail, meaning they are only likely to get better in such a short period of time.
PPC Geeks: Amazon Ads Specialists
Having a robust strategy in place is the only way to achieve success on Amazon. So, start planning early and stick to your strategy, and in doing so, you should achieve Amazon Advertisements success.
As one of the top PPC agencies in the world, and the best PPC agency in the UK, we at PPC Geeks pride ourselves on delivering you the best results possible when it comes to your Amazon Ads campaigns.
Consequently, if you require any help with this or want to improve your Google, PPC or Amazon ads, then why not invest in one of their 100% free PPC audits or comprehensive Amazon Ads audits?
Book Your 100% Free PPC Audit