GA4: Key Differences from UA3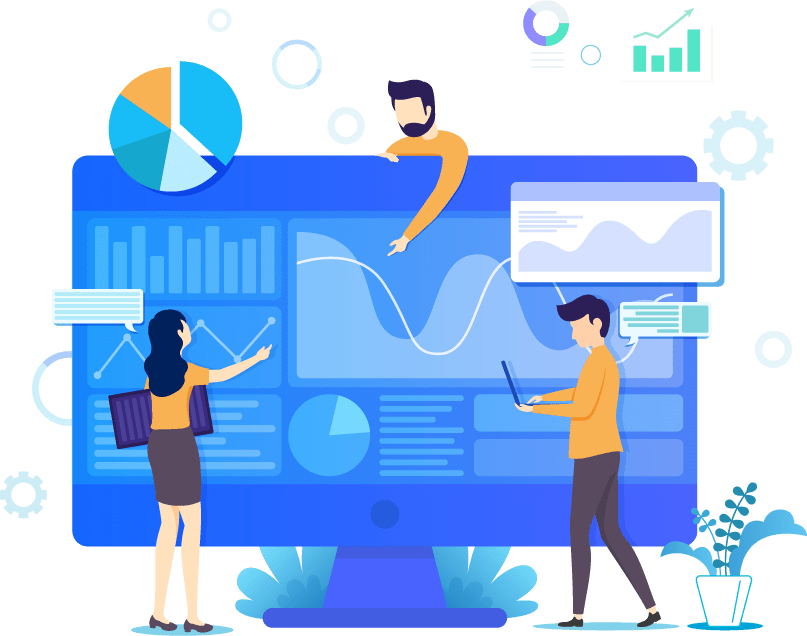 GA4: Key Differences from UA3
Unless you are new to the marketing industry, you will be all too well aware of the transition to Google Analytics 4, which took place on July 1 and spelled the end for Universal Analytics. Because of this new dawn, it's important Google Ad specialists learn the key differences between Universal Analytics and Google Analytics 4 and its implications for data analysis in the future. Indeed, one of the biggest challenges experts will face will be when they compare a current period of data captured with Google Analytics 4, and historical data captured with Universal Analytics. There are several key differences between the two sets of data. So, what are these key differences and how can you get around this problem?
Key Differences Between GA4 and UA3
Universal Analytics was based on sessions and page views. Google Analytics 4 is based on events and parameters. Now, both methods can collect data, but the result in a report will look very different. Here's how…
User Counts
One of the key differences between UA3 and GA4 is how user counts can look very different to one another. In the reports snapshot, GA4 rounds the number to neat figures such as 11k, 20k, or 100k for example. UA, however, presents you with the exact number, be it 11,860 or 20,112.
So, in comparing user count using both Google Analytics 4 and Universal Analytics, it's clear that in GA4 the amount of users is always going to be a significant percentage lower.
Sessions
GA4 has several key differences with counting sessions, which are actually more accurate than Universal Analytics.
While both platforms have a default session timeout setting of 30 minutes, Universal Analytics always restarts the session at midnight and generates a completely new one. Google Analytics 4 does not restart at midnight and does not generate a new session, making your reports even more accurate.
So, since you've been using GA4, you have in fact been reporting an exact session count, something which was never previously achievable with UA.
Conversions
Another key difference between UA and GA4 is the way conversions are calculated.
UA will only count one conversion per session for each goal. So for instance, it never counts if a user clicks on the "click to call " multiple times. In contrast, GA4 will count a conversion every time, even if that same conversion event is recorded many times during a single session.
While some Google Ads experts say that by counting every conversion as an event inflates the actual number of conversions because of the user clicking on the CTA multiple times, others argue all marketers care about is actual conversions, not how many attempts it takes for a user to finally convert.
Key Differences Between GA4 and UA3 for Web Performance
GA4 is providing users with a new way to think about how they define success for their business.
GA4 encourages users to think about sessions that actually result in meaningful engagement on their website. In doing so, GA4 has created 'Engaged Sessions,' which counts sessions in which the users actually engaged with something.
In GA4, bounce rate has now been reconfigured as a stand-alone insight, while GA4 also has no category, action or label for events. Simply put, everything is an event in Google Analytics 4.
PPC Geeks – Experts in GA4
We pride ourselves on what we achieve for our clients daily, be that great results or guiding them through the transition to GA4. Contact PPC Geeks to see how we can help boost your reporting skills when investing in an agency that is an expert in GA4
We always have your best interests in mind. If you require any help or want to improve your PPC or Google Ads, then invest in one of our 100% FREE PPC audits or Google Ads audits?
Book Your 100% Free PPC Audit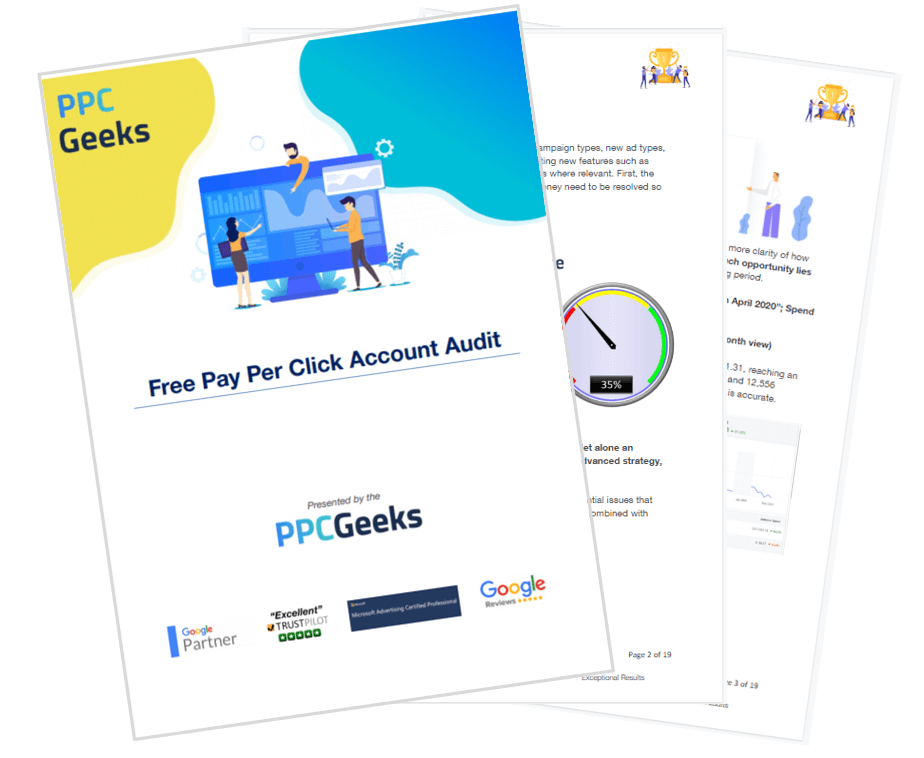 SIGN UP TO OUR NEWSLETTER