How to Effectively Integrate Looker Studio and GA4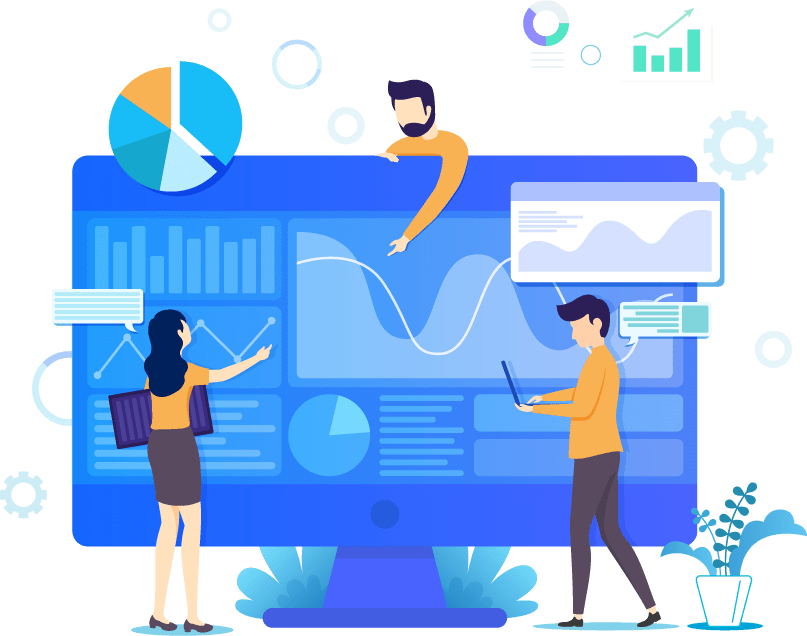 How to Effectively Integrate Looker Studio and GA4
Google Data Studio has rebranded and is now known as Looker Studio. Google Analytics 4 gives you insights into website performance and how users behave on your site.
But what is Looker Studio, and how do you connect it to Google Analytics 4?
In this comprehensive guide, I've broken down step-by-step how you integrate Looker Studio and Google Analytics 4.
What is Looker Studio?
Firstly, Looker Studio is free. It turns your data into informative, easy to interpret, simple to share and 100% customisable dashboards and detailed reports. It turns your dry data into digestible and engaging stories of insightful data art.
It also makes your reports interactive with viewer filters. This makes your presentation decks more flexible and inclusive. You can also annotate and brand your reports with text and images.
A world away from the previous iterations of Google Data Studio, Looker Studio is revolutionary. Easy to use and perfect for your Google Ad consultant, as it can be integrated with Google Analytics 4.
How to Integrate Looker Studio and GA4
To connect Google Analytics 4 with Looker Studio, see the step-by-step guide below.
Indeed, it's these easy guides that set us PPC Geeks apart from the rest here at PPC Geeks. We truly care about our clients, and that's reflected in our Trustpilot reviews.
Navigate to data studio and click on 'use it for free'
Enter your Google login. Bear in mind that you need the credentials that give you edit level access to your Google Analytics 4 page
Next, click on 'create' and then click on 'data source.' Then, click on 'Google Analytics' from the data source menu
Now choose your Google Analytics 4 asset from the new overlay
Click on 'connect'
A screen should appear where you can modify and customise your data
Lastly, click on 'create report'
And it's as simple as that. After going through this process, you should have connected your Looker Studio. With this, you can now start constructing your dashboard in Google Analytics 4.
3 Top Features of Looker Studio
If you're going to start using GA4 a lot more in your data analysis, it's best to understand some of its most beneficial features.
Connect to Your Data
With Looker Studio, you can simply report on data from a range of sources. In an instant, you can connect to multiple data points such as BigQuery, MySQL, and PostgreSQL. And let's not forget, you can connect to Google's wide variety of marketing platforms such as Google Ads, Analytics, Display & Video 360 and Search Ads 360.
Collaborate with Ease
Thanks to Looker Studio, it's now easier than ever to share your data with the world. You can now invite others to view, download and edit your reports. To create a sense of occasion when presenting your reports, you can also embed your data points into everything from Google websites and blogs to online articles and annual reports.
Expand Your Organisation Skills
Looker Studio is also a great tool to boost your organisation skills. Enterprise and organisation features let most administrators manage users and control access to assets.
PPC Geeks – An Expert PPC Agency
We pride ourselves on what we achieve for our clients on a daily basis, be that great results or maximising their Google ads strategies. Contact PPC Geeks to see how we can help boost your profits when investing in marketing on Google.
We always have your best interests in mind. If you require any help or want to improve your PPC or Google Ads, then invest in one of our 100% FREE PPC audits or Google Ads audits?
Our Ga4 migration service is perfect for businesses that want to upgrade their existing Google Analytics setup. From just £2750, you can have our team of experienced professionals consult on the entire process with you. We'll make sure your data is reporting correctly and tracking parameters are set up. We'll also ensure everything is working properly so you can make the most of your insights. If you're ready to upgrade, simply go to our contact us page and submit an enquiry – we'll be happy to help!
Related GA4 Content To Help You On Your GA4 Journey
If you are struggling with your GA4 journey you know you are in safe hands with the PPC Geeks. But if you want more information before you contact us, we recommend these as your next steps.
Book Your 100% Free PPC Audit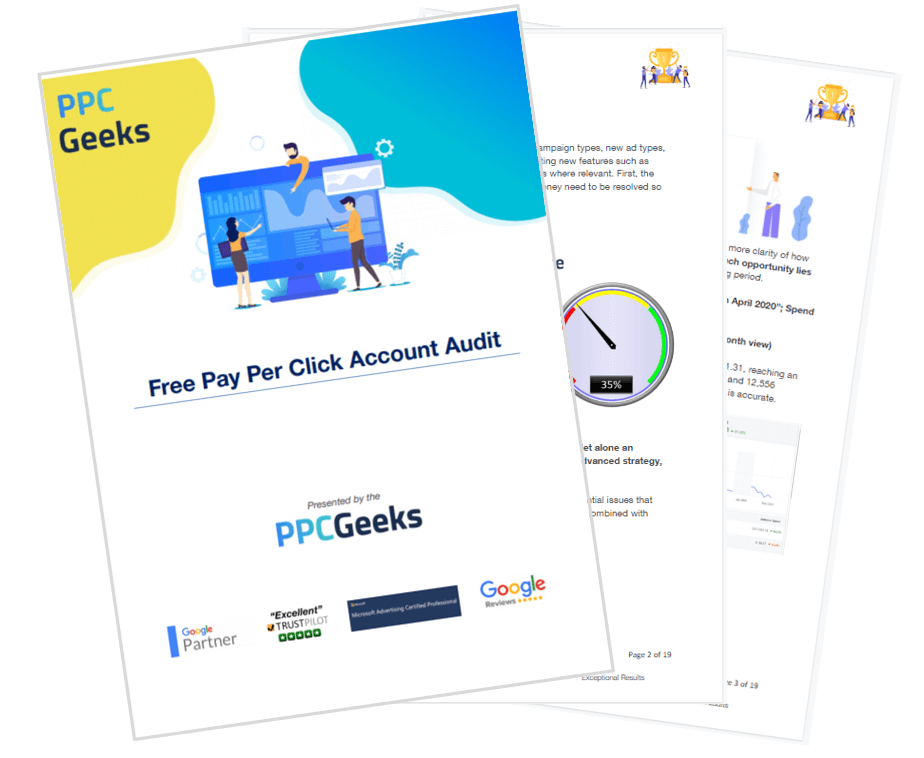 SIGN UP TO OUR NEWSLETTER