PPC Geeks are Regarded as One of The Best PPC Agencies in the UK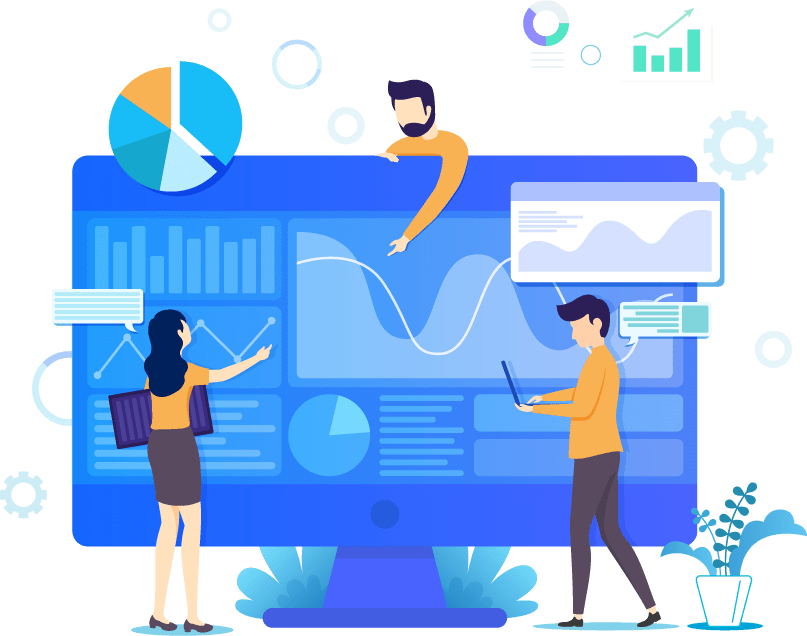 PPC Geeks are Regarded as One of The Best PPC Agencies in the UK
So, you're sick of searching and trawling through an endless list of marketers claiming to be amongst some of the best PPC agencies in the UK? Trust us, we get it.
Now, we could go into vast detail on the services we provide and the testimonials we receive which, no doubt, would reinforce our position amongst some of the best UK PPC agencies. However, that wouldn't necessarily set us apart from the myriad of other PPC agencies competing for your business and claiming to be the best now would it?
The digital marketing sector is highly competitive, whilst a lot of agencies have no qualms in claiming to be amongst the best PPC agencies in the country. That's why it's hugely important not to listen to empty promises and inflated metrics when deciding on what PPC agency to use.
So, we thought it best to let our clients and contemporaries speak for us instead. Here's why we at PPC Geeks are considered to be amongst the best PPC agencies in the UK.
The Best PPC Agencies in the UK: Top 5
We're proud to be recognised as one of the best PPC agencies in the UK today, with PPC Geeks making the top 5 on three separate occasions. Our team creates quality campaigns across multiple social media channels and search engines, and this has been recognised by some of the most authoritative industry leaders in the UK.
There's no greater feeling than finishing first, so it was an incredible feeling when we were told that PPC Geeks were ranked the number 1 PPC agency in Manchester.
Given an almost perfect rating 4.9 stars out of 5, we beat the likes of Novi.Digital and Soap Media to claim top spot on this highly competitive list.
However, at PPC Geeks we don't just shout about coming first. We were also immensely proud to come forth on Clutch's countdown of the best PPC Management companies in the UK.
Compiling rich data with a robust story, The Manifest verifies hard data, specialist insights and usable advice to inform their decisions and compile up-to-date lists of the best PPC agencies in the country.
Amazingly, The Manifest gave us an overall rating of 4.9 out of 5 and ranked us the second best PPC agency in the country. Some of our scores included:
Scheduling – 4.9
Quality – 4.9
Cost – 4.7
NPS – 4.9
The Manifest ranked us so highly due to our ability to meet performance metrics and how we provide our clients with monthly reports and hold quarterly strategic sessions. They also expanded on how we work with multiple industries and how we are extremely confident in handling a range of budgets and business sizes, respectively.
What's more, we were ranked the second best PPC agency in Manchester by The Manifest, whilst again, they also ranked us the third best PPC agency in London too. We're extremely proud of both our PPC agency London and PPC agency Manchester, so to see them recognised like this is hugely rewarding.
Whitehat is a London-based marketing agency and HubSpot partner who produce blogs on a number of subjects, one of which is their highly anticipated countdown of the best PPC agencies in the UK.
With this in mind, we were very happy to come in at number 3 when listing the best Pay Per Click management companies in the country. When asked to comment, Michael Talburt said:
"You can depend on PPC Geeks to formulate a marketing strategy that increases conversions with no stress to you. With PPC Geeks, you can concentrate on your business's operations while their PPC professionals bring the people in for you."
Whitehat ranked us as the third best PPC agency and PPC management company in the country because we pride ourselves on doing the research and testing required for upu ads to succeed.
Oxedent helps businesses make more money through data-driven decision making. In their recent countdown, Oxedent listed a number of the best PPC agencies in the country, considering everything from pricing and profitability to expertise, feedback and even Google Ads consultancy.
Completing the top 5 was us here at PPC Geeks – an achievement we were immensely proud of. What we were ranked best for included:
Paid Search
Conversion Optimisation
PPC for Startups
Client Satisfaction
Listed amongst our strengths was our dedication to Paid Advertising, our work with several clients in the field of Google Adwords and our approach to digital marketing in general.
The Best PPC Agencies in the UK: Top 10
Luckily for us, we were also included in a number of top 10 lists of the best PPC agencies in the UK. We operate across the country and so it's always nice to be recognised by your peers, contemporaries and clients, whether that means being the most exceptional Google Ads company or something else entirely like a Google Shopping agency.
"Their whole team was responsive and thorough, and their expertise was invaluable." Not our words, but those of a client of ours. This glowing testimonial was then used to inform Clutch's decision to include us in their list of the top Adwords agencies in the country, coming in at number seven.
Competing with the likes of Disruptive Advertising, BERK Labs LLC and Rocket Clicks, we were more than happy to be included at number seven on this esteemed list.
With an almost perfect 4.9 rating, and testimonials and reviews that very rarely drop below 5, is there any wonder why we featured so highly on one of the most rarefied lists, industry-specific lists in the country.
PPC Geeks is also well known for the work we do down in London, so much so that we were ranked eighth in a list of the best PPC agencies in the UK.
"The company is listed by Clutch among the best UK advertising and marketing firms and the best UK PPC management companies for 2019-2022. Online reviews are highly positive and by visiting the PPC Geeks website, you can find a free PPC audit."
It's positive reviews such as this that simply reiterates everything we've said about ourselves in the past, only now has it been substantiated by a leading marketing and technology company.
Campaign Analysis – 96/100
Keyword Selection – 99/100
Creation of Effective Ads – 98/100
Overall Score – 97.8%
These were just some of the scores we received by the team at Top SEO which edged PPC Geeks into the top 10 best pay per click management companies in the UK, finishing a respectable 8th.
We've finished in the top 10 on this list now for a number of years, and this is something we really want to continue.
Featuring just in the top 10, Visual Objectives gave us a great score of 4.9/5. Featuring on the same list as Direct Online Marketing, Global Search Marketing ltd, and Loud Mouth Media, and surpassing the likes of Ignite Visibility, Top Spot Internet Marketing and Webmechanix, we are very proud of our position on this list.
One of their most prominent remarks was that "PPC Geeks is a PPC marketing agency that hasn't lost its focus on innovation or creativity."
Some of the other lists we appeared on include: P2P's seventh best PPC agency, Venture Harbor's eighth best PPC and Remarketing agency and The Social Shepard's eleventh best Google Ads agency, respectively. We are always extremely proud of featuring on any list, but it's always extra special when we come in the top 10.
The Best PPC Agencies in the UK: Honorable Mentions
When not making the top 5 or top 10, we were also lucky enough to be included on a wide selection of lists and countdowns. Some of the main ones included:
In regards to the iT Rate Top 104 list, it's good to simply make the list, never mind where you appear on it. Counting down the top 104 pay per click companies, it's something of a badge of honor within the industry to appear on such a comprehensive list.
"When you're looking for a PPC firm, you should go for those who rightly know how to address your pain point and solve that problem." Not our words, but those of Software Testing Help who included us on their list of the 20 best PPC agencies. Like we've continued to reiterate, it's always a proud moment to be included on these lists.
GrowTraffic gave us a wonderful writeup. So, we thought we'd let them do our talking for us:
"For an agency that was only established four years ago, PPC Geeks have come incredibly far. With offices in London, Cheshire and Kendal, PPC Geeks prefer to work with small businesses."
"They are an excellent option if you have a business within the e-commerce or consumer products/services industries."
PPC Geeks Are One of The Best PPC Agencies in the UK
When searching for the best PPC agency to work with, it's important you have as much information as possible so you can make an informed decision.
With this in mind, we hope this article has been particularly useful in helping you understand why we're so highly regarded here at PPC Geeks.
In the meantime, if you would like to see our work in action, why not invest in one of our comprehensive PPC audits for FREE.
Book Your 100% Free PPC Audit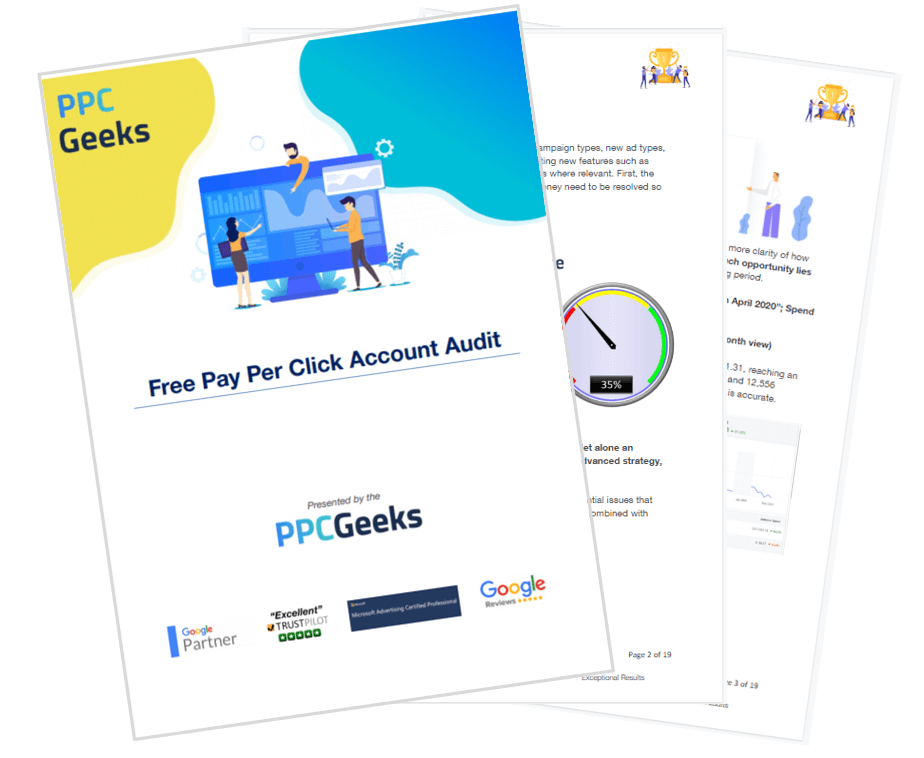 SIGN UP TO OUR NEWSLETTER