March 2021 PPC News – PPC Geeks Monthly Updates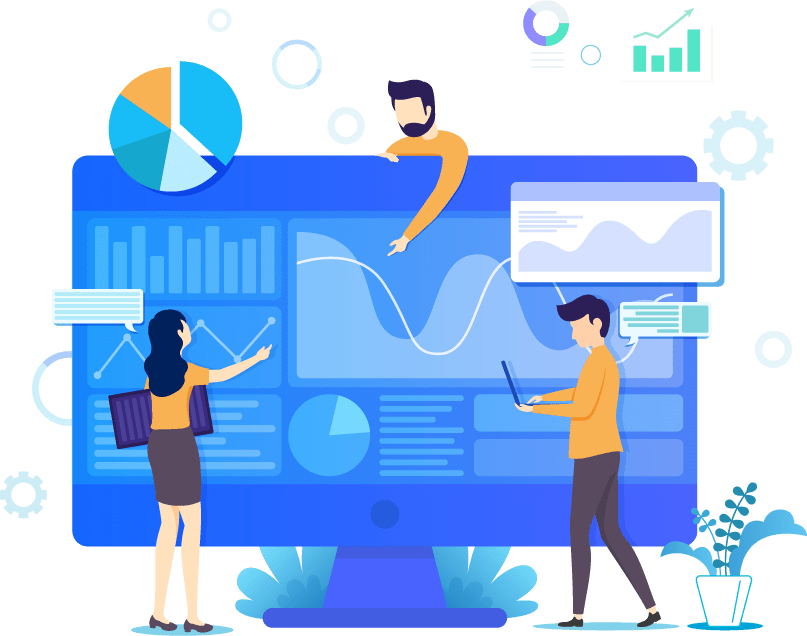 March 2021 PPC News – PPC Geeks Monthly Updates
PPC News March 2021 = Welcome to the PPC Geeks Monthly Updates for March 2021 – Where You Will Find All of The Top PPC News!
PPC News March 2021: In this month's roundup, we explore the latest updates for the team here at PPC Geeks. This March, we covered everything from responsive search ads and LinkedIn ad tutorials to understanding auction insights, how to make a great PPC landing page and much, much more. And, our good month was even reflected in our recent PPC Geeks TrustPilot reviews!
So, let's get started with the PPC News March 2021!
Overview: A useful guide for LinkedIn novices, our LinkedIn Ads tutorial covers everything from audience targeting and campaign strategy to how to set a budget. Indeed, LinkedIn is the world's largest professional network and so, understanding who to target, knowing where your ads appear online, and learning how to set a daily and total budget, is a great base to build a successful campaign from.
Key Findings: LinkedIn has the largest professional network in the world; making use of matched audiences is a great way to connect with more qualified people, and maximising your content is vital to get the most out of your first LinkedIn ads campaign.
Overview: In March, PPC Geeks were very happy to welcome Max Jones to the team. Responsible for the implementation and optimisation of PPC accounts, whilst also focusing on maximising client ROI and performance, Mike said: "With a team as knowledgeable and welcoming as this, I'm excited to get started. Now Account Manager, "Max can hit the ground running," said Dan Trotter, Co-Founder and PPC Director.
Key Findings: Max specialises in data analysis, troubleshooting, and researching new ways of boosting account performance. He has also worked on highly successful, award-winning campaigns during his 3 years experience working for agencies across an eclectic portfolio.
Overview: In February 2021, Google announced that responsive search ads are now the default ad type in Google Ads Search Campaigns. With consumer behaviour constantly changing, Google have implemented machine learning to improve performance, while the biggest takeaway is that this improves flexibility, boosts clicks and increases conversions by 10%.
Key Findings: The platform no longer defaults to expanded text ads when you go to create a new ad. It's also best to ensure you make use of Ad Strength when writing headlines and copy, while also making sure to take advantage of Smart Bidding, broad match keywords and location insertion.
Overview: In February, Google decided to change the keyword match type targeting, while it also began its phase out of BBM. No longer displaying ads for search queries that go in the opposite direction, Google says this can help advertisers reach the right people. Giving people more control and improved reach, the phase out helps marketers streamline keyword management, however, people may now have to consider using Smart Bidding more often.
Key Findings: The phase out of BMM and Expanded Phrase Match is designed to save people time; an influx of engagement is to be expected, while keyword management promises to be more streamlined and ultimately save marketers time.
Overview: Strong, competent landing pages can boost conversions and increase brand awareness. From relevant content that is keyword heavy, to making your landing page mobile-friendly, to loading times, to adopting a minimalist approach that also creates a sense of urgency to help boost sales, these are just some of the best ways to make a great PPC landing page.
Key Findings: PPC landing pages are web pages created for paid ad campaigns. By investing in keyword research, enriching content and, if necessary, building multiple pages, you can boost your conversions through the power of a good landing page.
Overview: As of February 2021, Google began asking people to complete the identity verification program via their ads platform. Users are now required to confirm their name and address via identity verification, displaying your details on the ad. Supposedly to regulate certain areas such as gambling and healthcare, and also to improve transparency, you're given 30 days to submit your details for verification, whether you're a marketeer or running the campaign yourself.
Key Findings: Google are asking advertisers to submit their name and address in an endeavour to ensure a safe, transparent and reliable service, whether it be in regard to advertising gambiling, healthcare or canvasing for a political party. While Google won't publish your details, it does reserve the right to publish things like ad creatives, dates and locations.
Overview: It's vital to pick the best conversion attribution model that best suits your needs, especially if you don't want to be left with bad data. From the last-conversion model that attributes your conversion to the 'last-clicked' keyword, to the time delay conversion attribution model that staggers the credit given to a sale, there are numerous models to choose from, all of which have their strengths depending on what you want to achieve.
Key Findings: Conversion attribution models can seem complicated, but they're mostly self-explanatory. Whether it's simple or complex, data-based or brand-themed, choosing the right model for you can be the tipping point between bad data or an abundance of promising leads.
Overview: Did you know that every time a user performs a search for one of your targeted keywords, Google begins an ad auction to determine which ads are displayed where? By using auction insights to track new competitors, campaign performance and CPC performance; alongside taking into account position above rate, impression share, overlap rate, top of page rate and outranking share, empowers marketeers to maximise their understanding of how their competitors perform in auctions and how they can learn from them, be it in regard to landing pages or user experience, for example.
Key Findings: By being more aware of how your competitors are competing in auctions helps you get the edge over them. And, knowing what they're not doing, is just as important as knowing what they are doing; therefore, understanding auction insights helps you do just that.
Overview: Do you want to gain new customers, improve your campaign results and boost traffic? Dynamic search ads are a great way to achieve these results and more. Displayed in relation to the pages on your website, dynamic search ads are a great way to find customers who are searching for your products.
Key Findings: Whether you're looking to fill keyword gaps, boost traffic or help your customers save time, dynamic search ads are easy to set up and well worth having a go at, especially if you know your objectives and goals in advance.
Overview: Specialising in helping businesses maximise their sales and leads and so, with the right PPC agency in London, you can craft a campaign that delivers results and builds solid foundations on which to grow. This is a great page for any PPC agency in London.
Key Findings: By leveraging relevant insights and maximising data to make guided and informed decisions, we can guarantee to outmanoeuvre almost every PPC agency in London, crafting pages such as ours.
PPC News – March, 2021
We hope you enjoyed our monthly PPC Geeks update for March; packed with useful tips and important information from the PPC world. For expert help with your PPC needs, don't hesitate to contact us – we're always happy to help and support you, and the first step could be taking advantage of our free PPC Ads Audit.
Feel free to share this post or check out last month's roundup.
Book Your 100% Free PPC Audit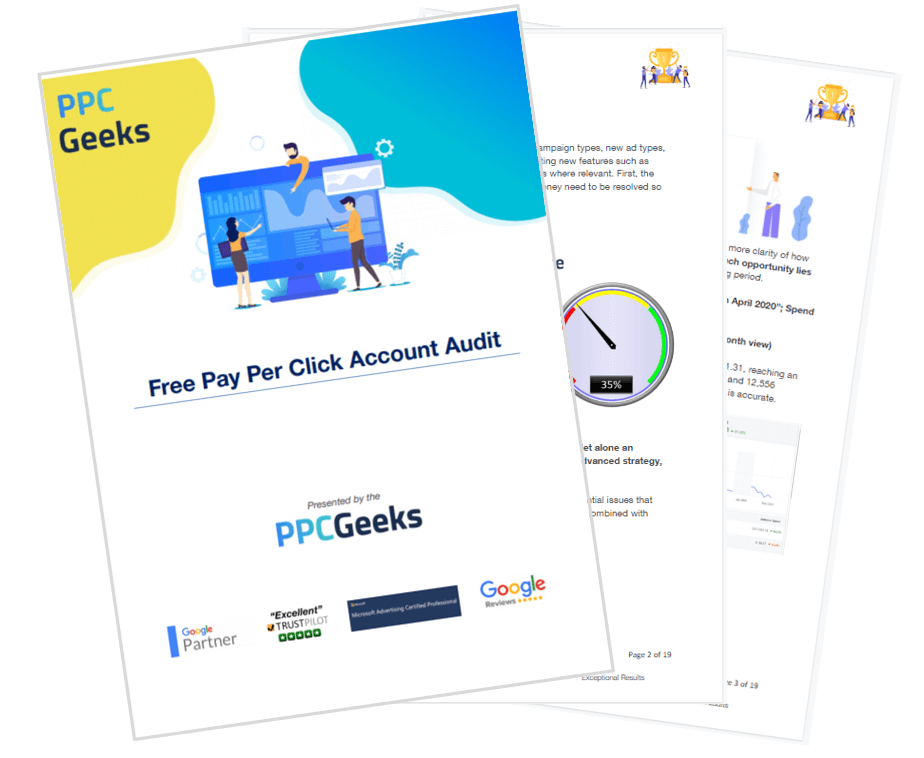 SIGN UP TO OUR NEWSLETTER